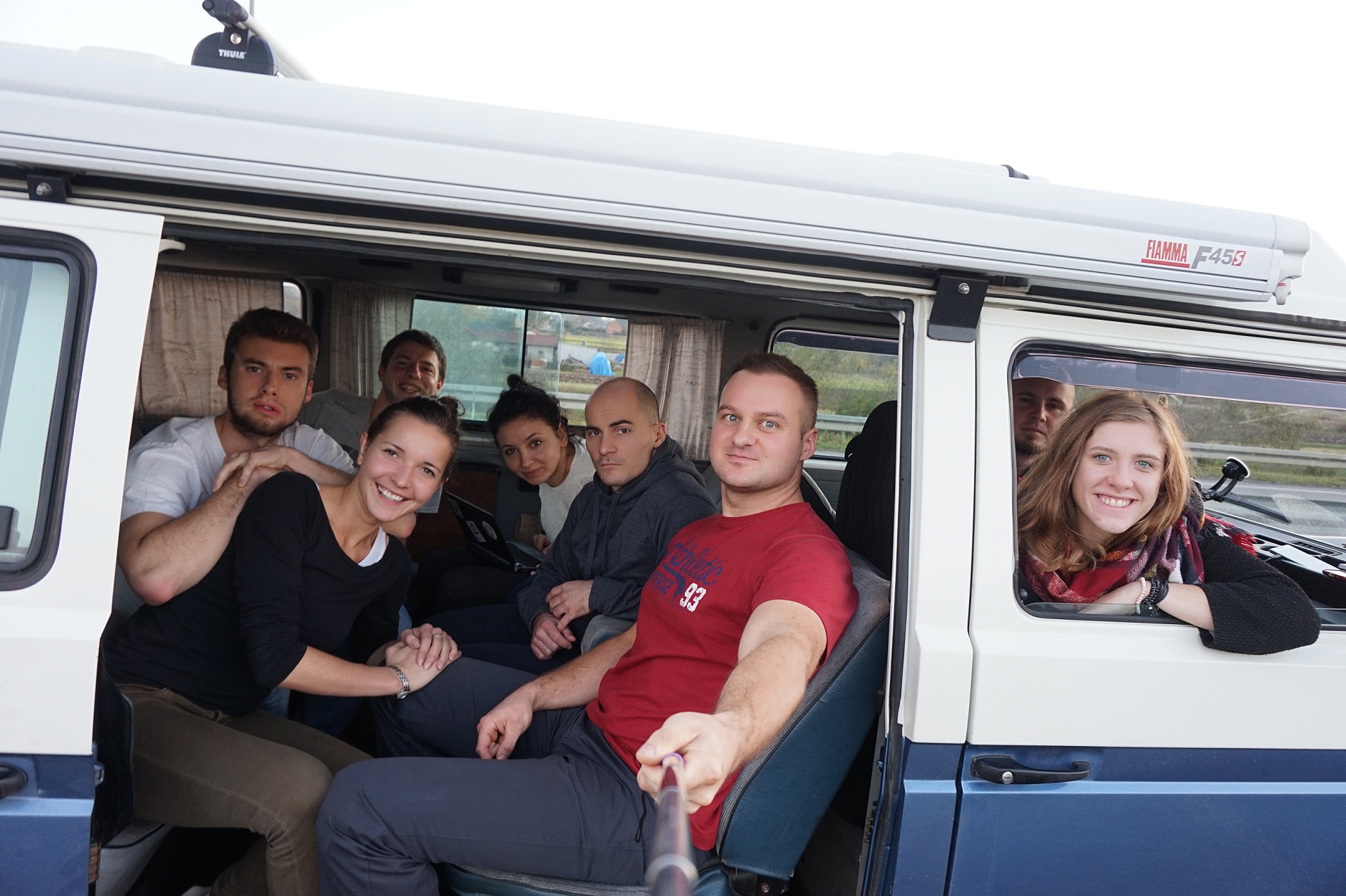 Bored with the travel downtime and "everyday" life, eagerly waiting for the time of our new adventures, we decided to go somewhere for the weekend. After an intense brainstorming, the words close, cheap, climatic and our finger reached Lviv on the map , so there was no turning back;)
On the verge, a lesson in patience
Thinking that we would do more than 300 km with our minibus for a maximum of 4 hours, we were incredibly wrong. We spent about 6 hours waiting in a huge queue at the border! The world goes on with its life there. Some card at the entrance, without it, you would not go anywhere, everyone with a passport, everyone to the window, mothers with children, confusion, nervousness, impatience and one big question - But what is going on here? Unfortunately, crossing the border is quite burdensome, leaving about 15 from Krakow, we managed to get to Lviv only for about 24, which is quite absurd, but unfortunately true. When going there, remember that it is not a matter of 15 minutes! One way and the other way, you have to do your own thing.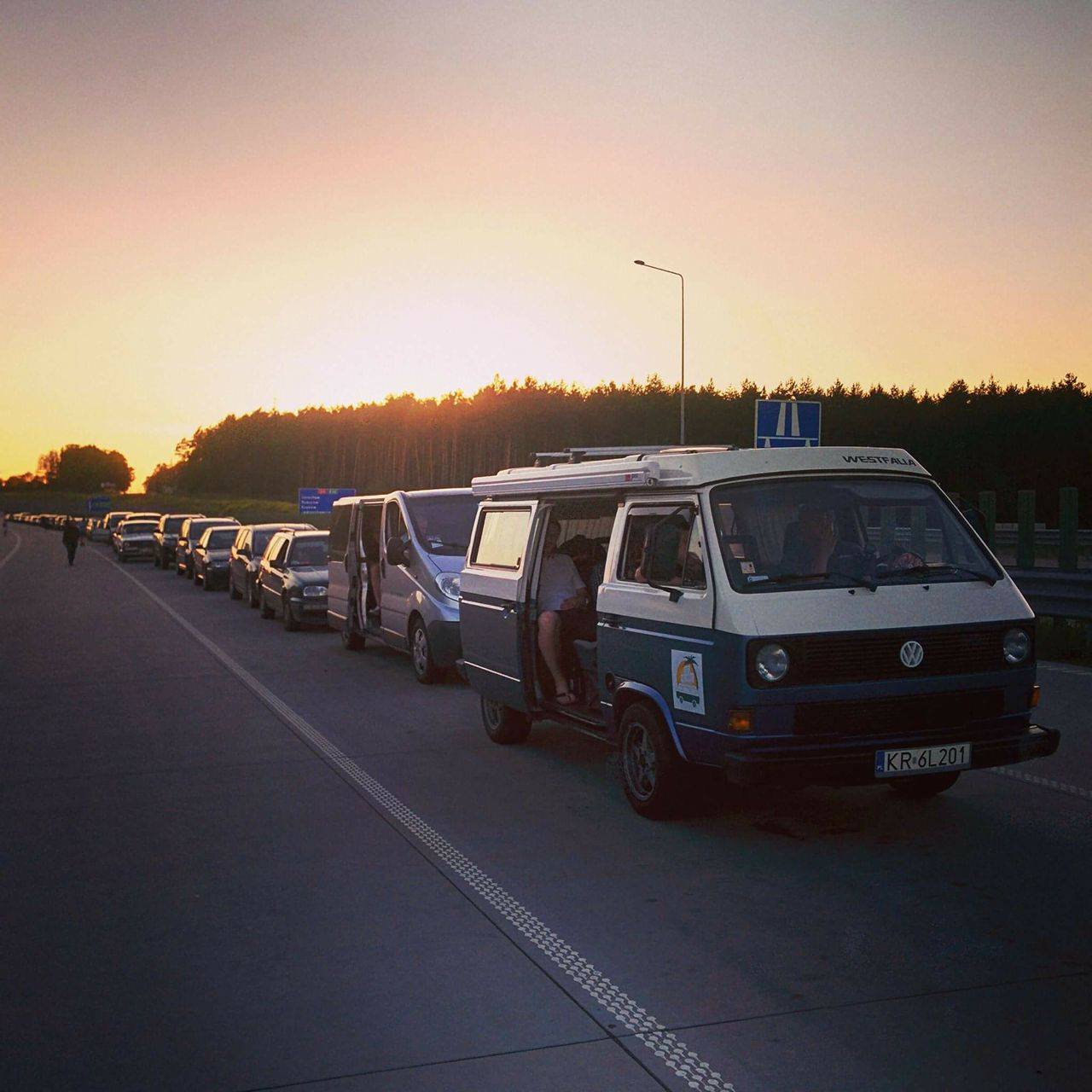 Lviv restaurants
Our not too distant but long route was compensated by a delicious dinner. There are many restaurants in Lviv called Emotional Restaurants. There, restaurants have a different dimension, usually it is not one place but a whole tenement house, not just some decor, but the whole story. These aren't just places to eat. There you can say that a certain magic happens;) The food is not only tasty, often served in an interesting way, and at very affordable prices.
The places that we have visited and that we think are worth paying attention to are definitely the House of Legends . The whole tenement house tells stories, closing the door behind us, we move to a mysterious land . On one floor we can meet dwarfs, and on the roof itself hangs a Trabant, which you can even enter! The view and attraction are very pleasant, the food is very tasty, and the interaction with the waiter does not only boil down to making an order, but puzzles and, of course, legends;)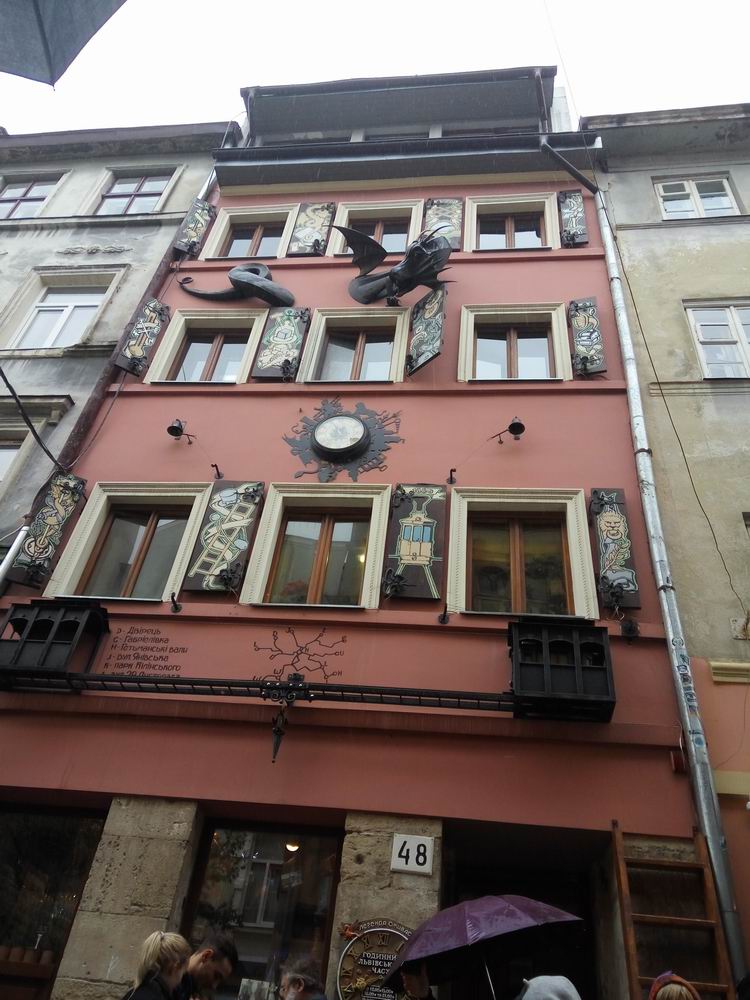 Another place where you will feel amazing is the Masonic Lodge , considered the most expensive restaurant. And yes it is, if you do not get a LOKAL card, this entitles you to discounts in various places , not only there, and allows you to save some money. When entering there, you should knock on the door, the elderly gentleman opens and leads you through the old, neglected kitchen, opens the door and there ... beautiful decor, elegance, live music. Another, interesting attraction of this place is also here NOTE .. in the toilet. I won't reveal what, we didn't know either, just check it out;)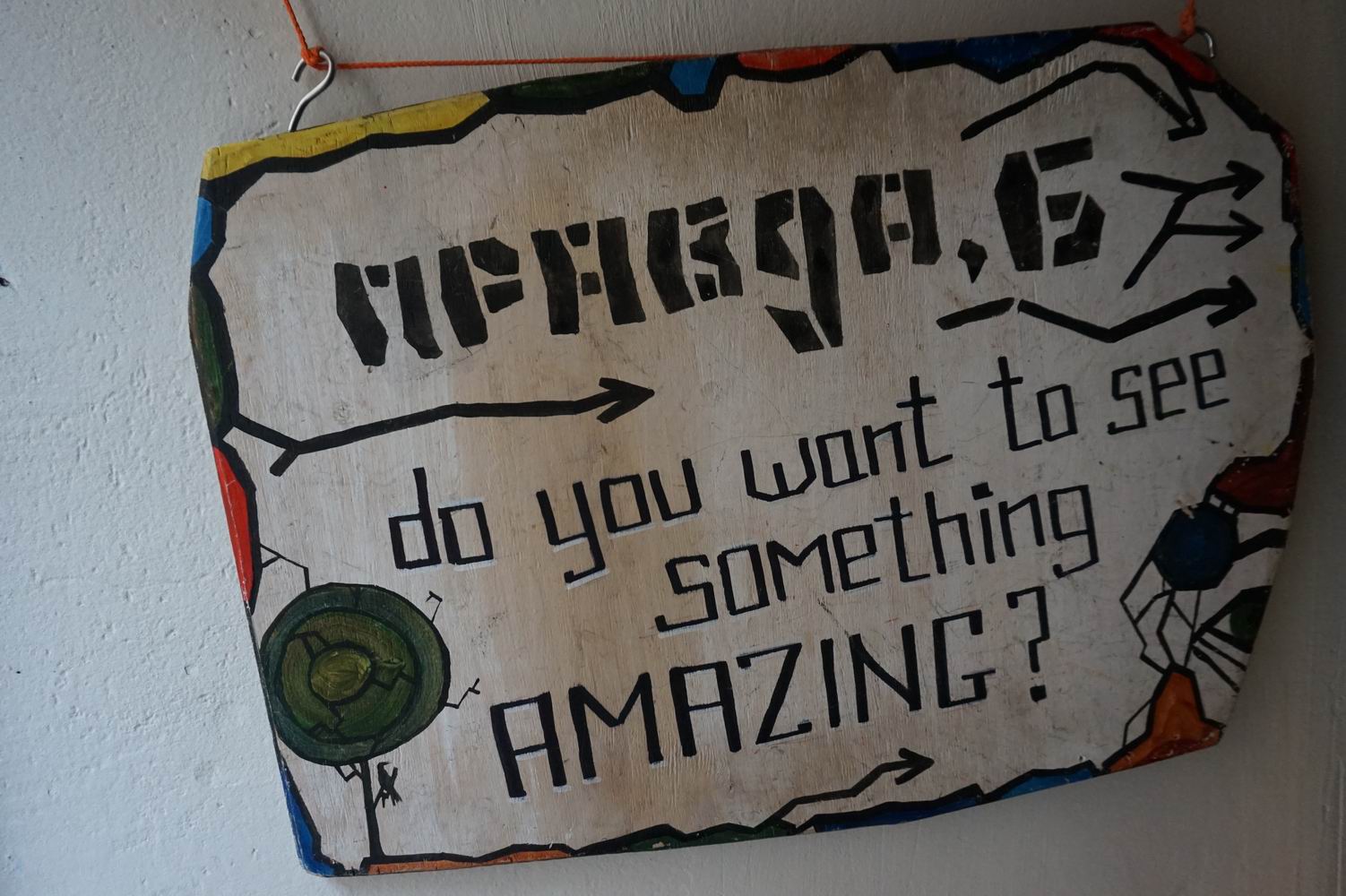 And here you can tell a lot and multiply examples. It is worth visiting the Chocolate Factory for something sweet and the Coffee Manufaktura for traditional Lviv coffee, and going to the Baczewskie Restaurant for breakfast, or having a beer at the Prawda Beer Theater .
Lviv opera
When going to Lviv, make sure you reserve one evening for the opera. Tickets are curiously cheap, you can buy them even for PLN 20, in Poland it is rather difficult to go to the cinema on Friday for that much. For comparison, the cost of this pleasure in Krakow is several times more expensive . In addition to the musical values, it is also worth focusing on the Lviv Opera building. It is located at the end of Aleja Wolności and, making an impression, the beautifully lit building at night only announces and encourages to look inside. What is worth doing, because there is a beautiful interior waiting for us there, and impressive paintings on the vault.

What else is worth seeing there?
You must go to the town hall tower , which is located in the very center of the market square. There are wooden stairs leading to the tower, the entrance fee is a few zlotys, and the view is beautiful;) You can feel the atmosphere of this city even more. Somewhere far away, when you look closely at the rooftops, you can see a painted pony;)
On Saturdays and Sundays, "flea markets" are held in Lviv. You can find interesting gems there. We absolutely recommend vinyl record fans - there is a lot to choose from.
Of course, an important place that should not be forgotten is the Łyczakowski Cemetery and the Lviv Eaglets Cemetery . Many Poles are buried there, people who gave their lives also at a very young age, it is worth going there and celebrating the history of these people with a minute of silence.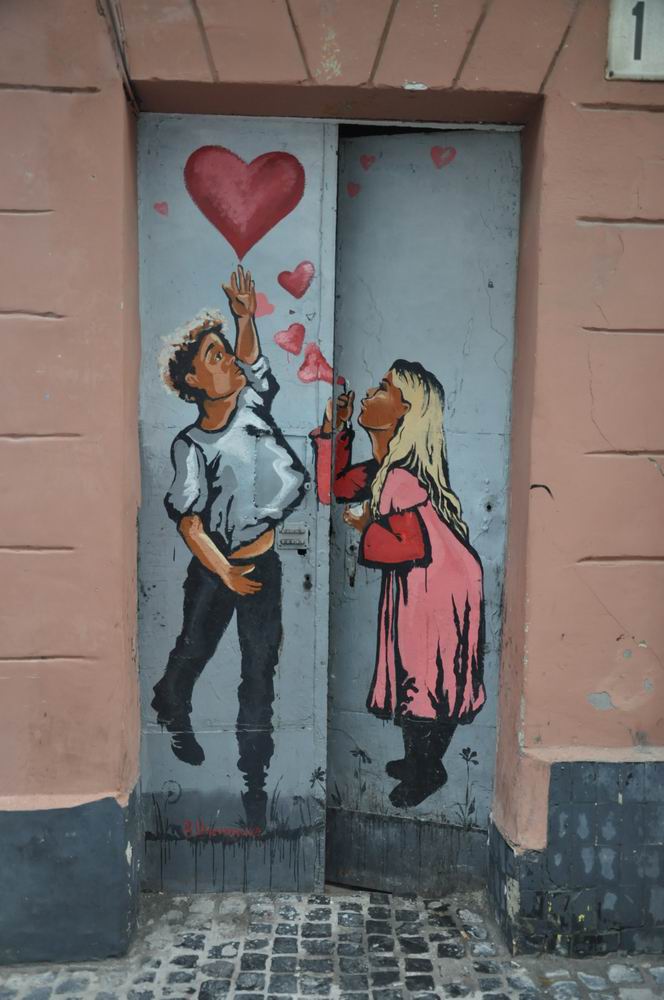 Our idea was born at the beginning of 2013, a dream to spend free time outside a closed hotel, without barriers and previously defined plans by the tour operator. We want to define our goals and possibilities ourselves so as to bring back as many memories as possible from each trip. Each trip brings new places and goals.
Enjoyed reading this article? Share it!