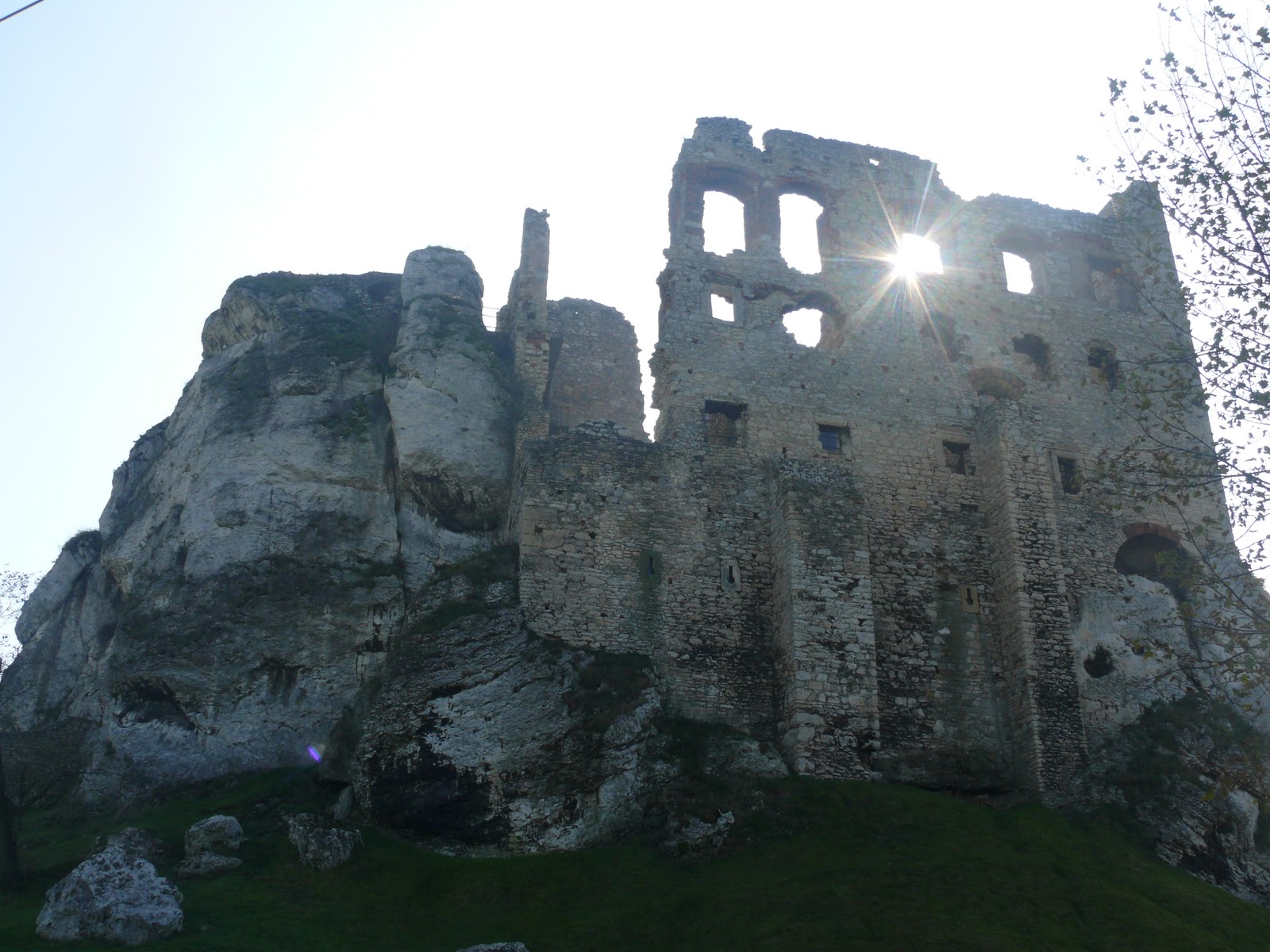 A complement to the summer "castle" expedition is a one-day trip to Ogrodzieniec to see the castles in miniature and to find the castle in Siewierz, not found during the summer vacation.
But one by one ... The day was not going to be bright, but there was no sign that it was going to rain, so you could go on a trip.
The sun is shining through the car window, but the thermometer shows only 6 degrees of heat, but it reaches 17'C during the day.
In Ogrodzieniec we stop at a small church "stuck in the rock" - the Sanctuary of Our Lady of the Rocks . We even manage to take a picture of the interior through the steamy windows of the temple.
Then we go to the Jurassic Castle Park . Here everyone will find something for themselves, a bit of history, some "construction" curiosities, some military items, something to eat and a playground for children. You can spend half a day here. A very nice idea and an interesting place for a family trip.
The next point on the agenda is finding the Castle in Siewierz. And it's good that we didn't find it while driving with a trailer, because it would be difficult to convert near the castle. The castle is being renovated, archaeological works are underway.
We end the trip at the market square in Tarnowskie Góry .
You don't have to look far ... And there are many beautiful places around us.
By passion ... traveler, photographer, but I am primarily interested in the automotive industry. So far, trips rather by car, accommodation or overnight in the car. A caravanner since autumn 2009. He used to travel with Adria, Knaus, BoXerk, and now HYMER B544 has appeared. What next ... time will tell. Maybe someone wants to read my reports, maybe he will follow me.
Enjoyed reading this article? Share it!