Short Sweden 2016 - Kalmar, Öland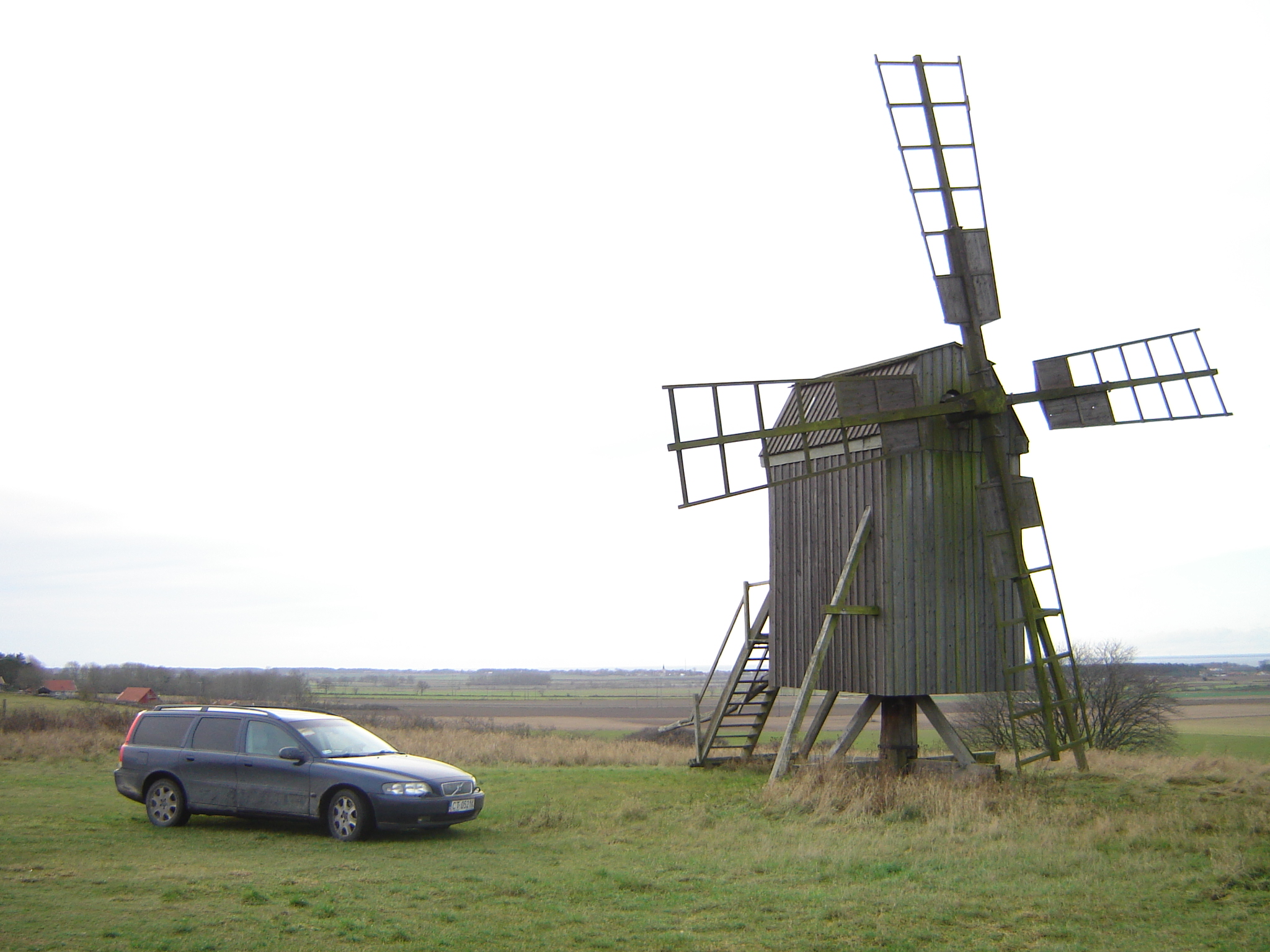 It's hard to sit still. Especially if it turns out that tickets that were too expensive so far become available as a result of good promotion.
And so we bought tickets for the ferry from Gdynia to Karskrona, for four people, with dinners and one double cabin for less than PLN 1,200. The normal price was around PLN 2,400.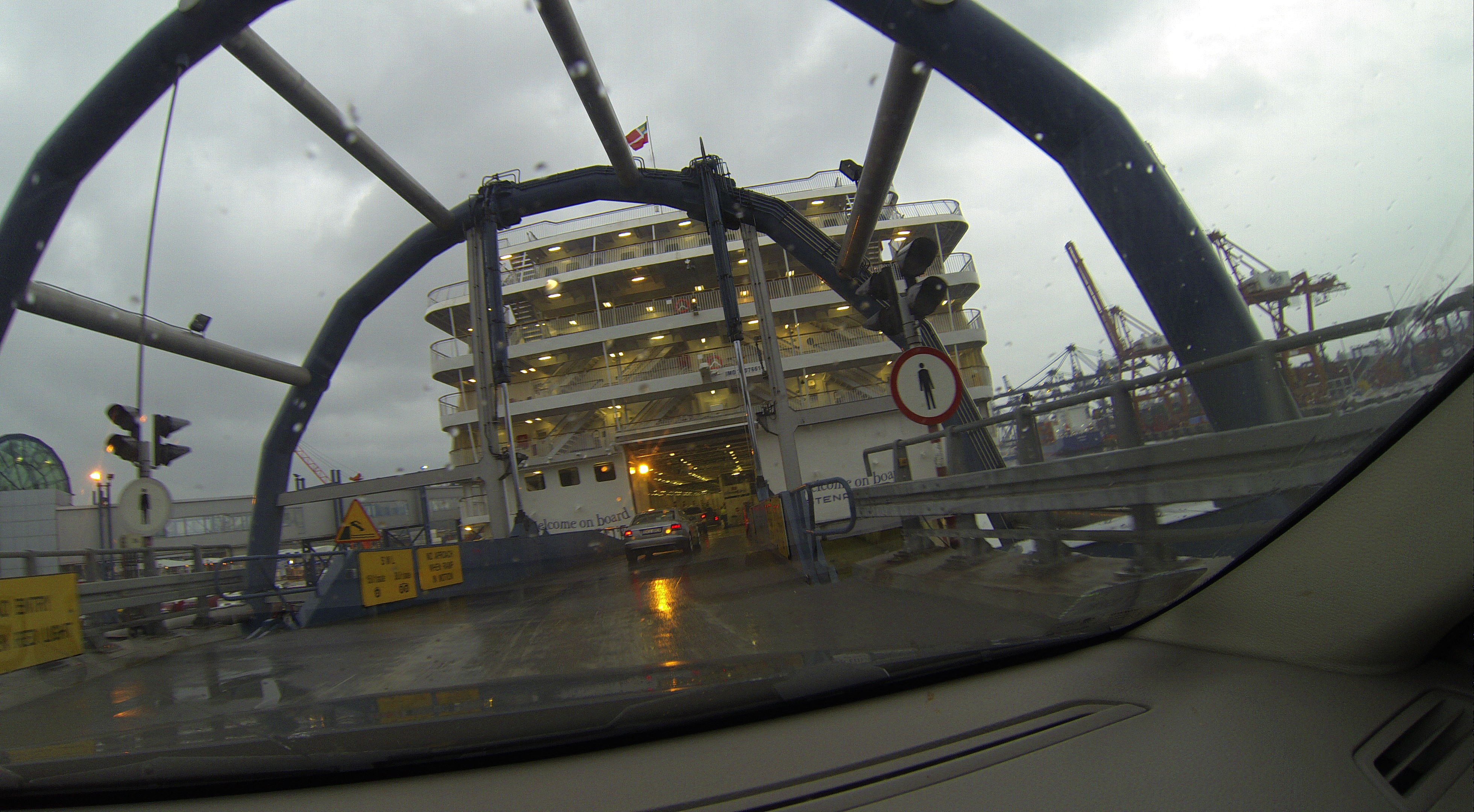 The journey takes approximately 10 hours one way. On the ferry you can get pretty decently stocked in the duty-free shop, but more on that later.
We left Karlskrona in the direction of Kalmar by the side road number 130. This is how the navigation (tomtom) led us. A quiet road through the woods. We got there in the evening time to go sightseeing the next day.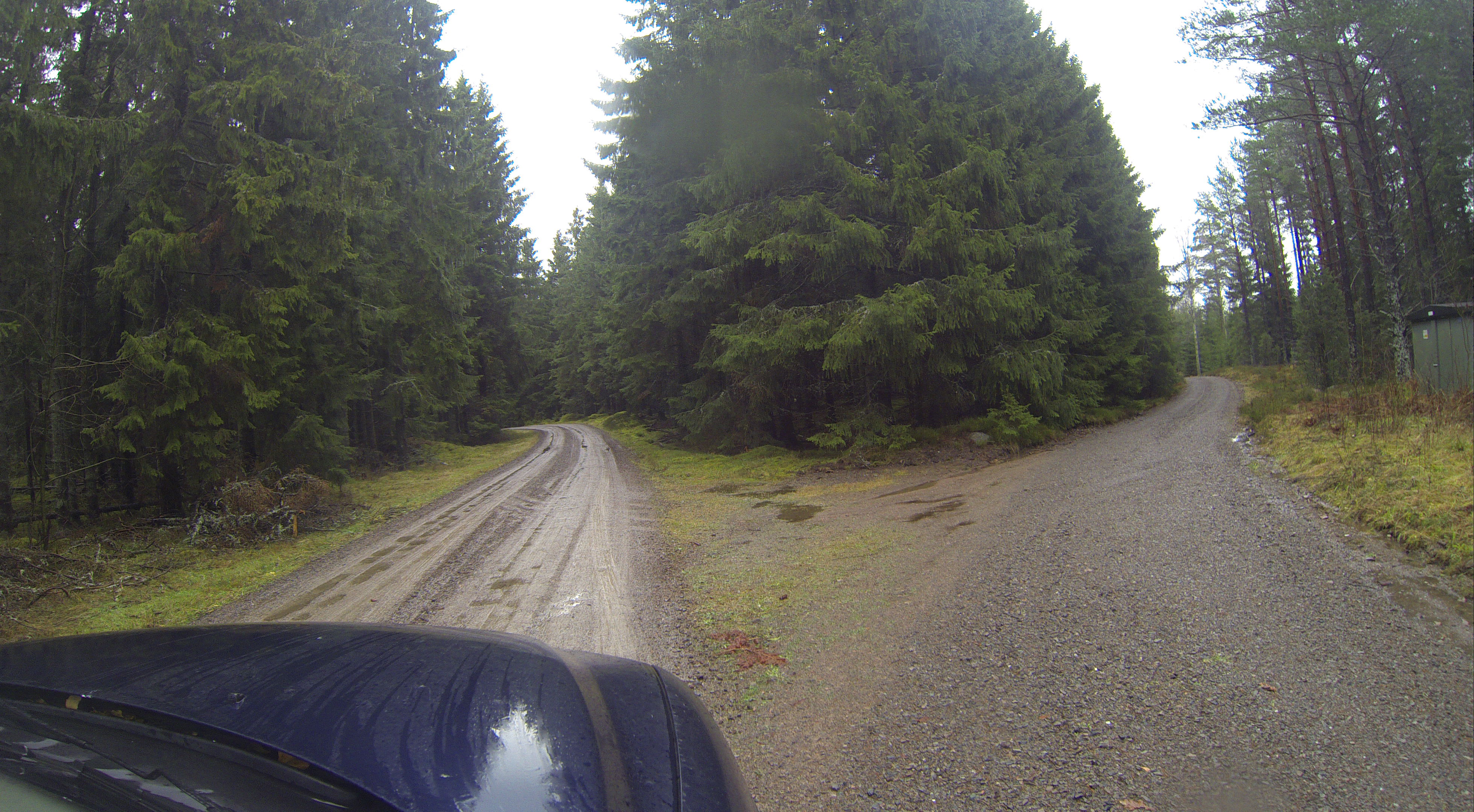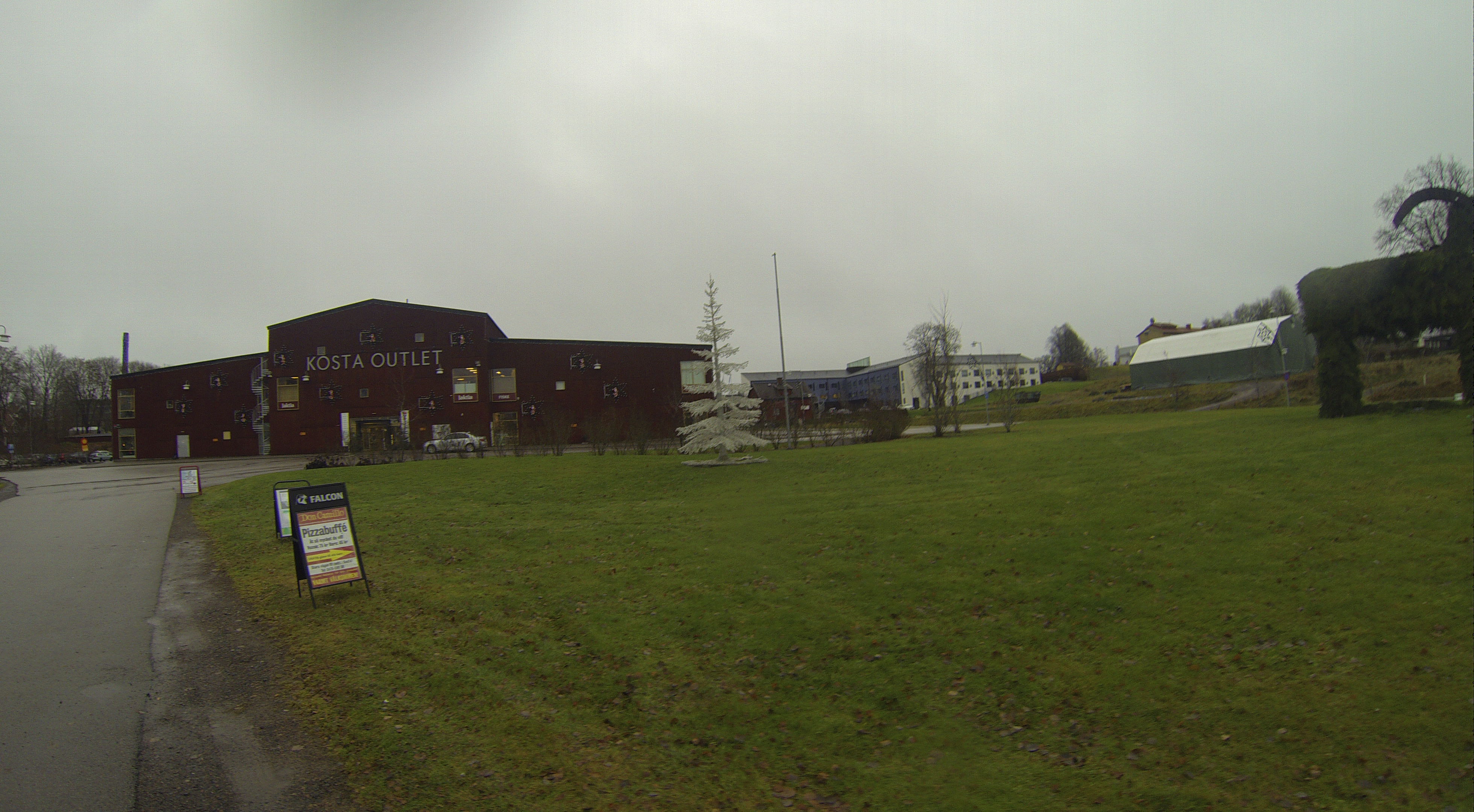 We started delicately, with a tour of nearby forest sites. We were planning to visit Grönåsen Älg & Lantdjurspark. Unfortunately, as it turned out, the "moose center" was closed. Well, season's end. In the following days, it turned out that practically all tourist attractions in Oland were similar. Undeterred, we went further to Kosta Boda - a museum in a glass factory, connected with shops, where you could find really good deals for glass products. It was no different and we bought some Christmas decorations and gifts for the holidays. We ended the day with the first tasting of traditional Swedish dishes . We were served
On the second day we went to visit Öland. We left quite early ...
aaaa !!! grrr !!! at this point I pressed some strange key combination and the unsaved part of the report went into space. Well, you have to catch up.
On the second day we went to visit Öland. We left early , after all, in mid-November it gets dark in that area around 4pm .
We divided the island into two parts - northern and southern. The second one went first. Our main goal was to be the Lange Jan lighthouse.
We rode at walking pace, allowing ourselves to leave the route whenever we felt like it. Especially when a brown plate indicating tourist attractions appeared.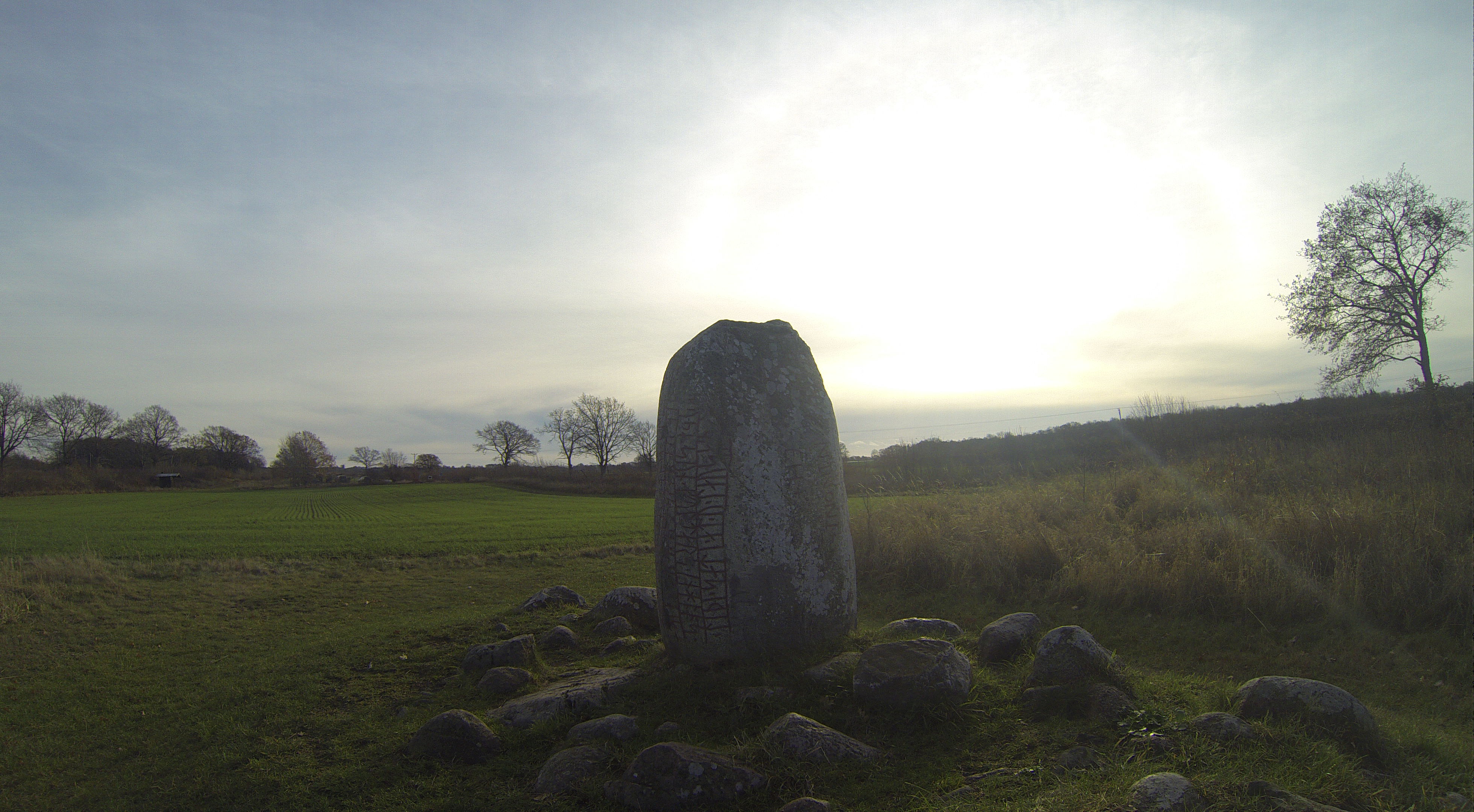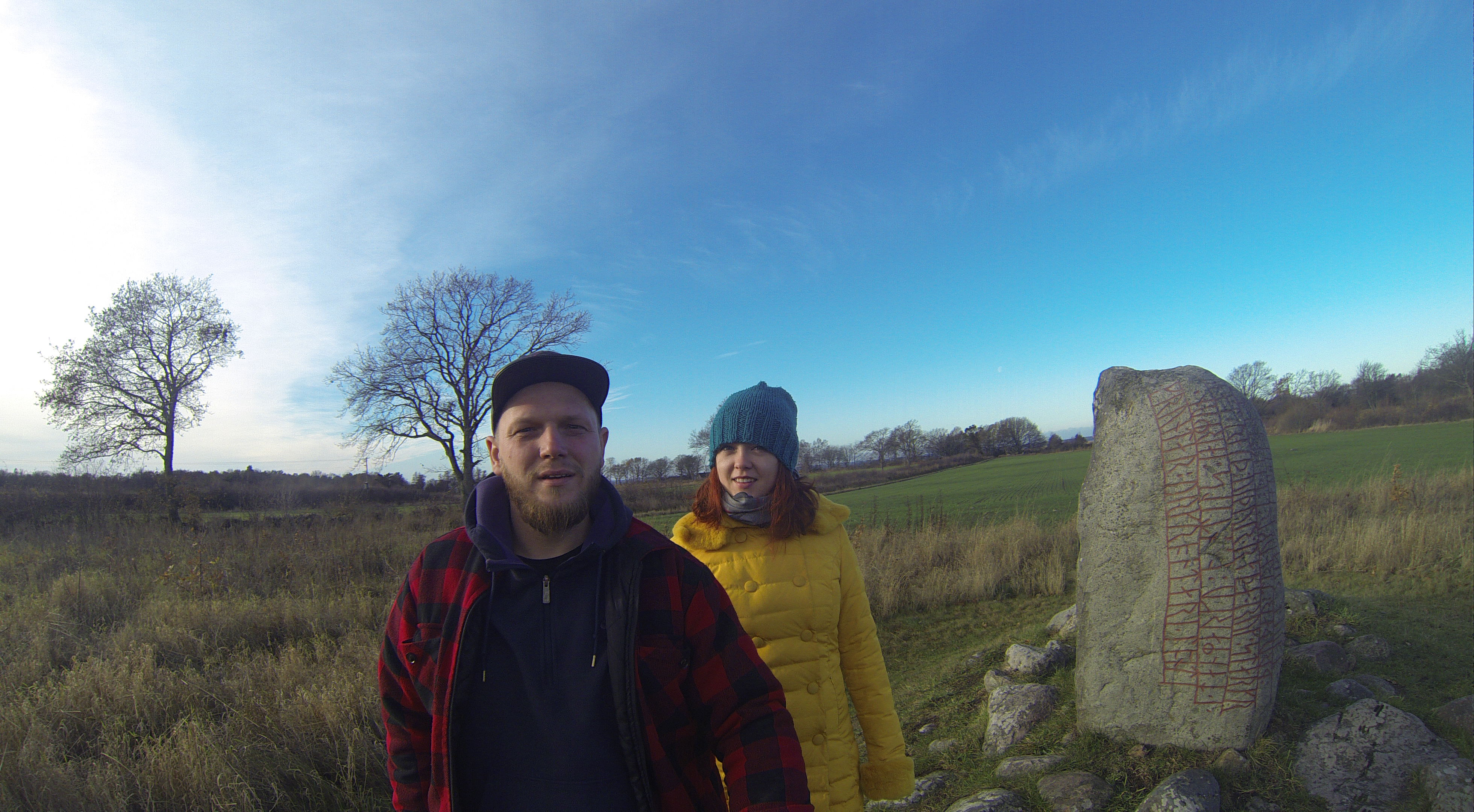 And so we came across a runestone from around the 10th-11th century . It is near the road, easy to get to. There is a plaque next to the stone describing its history. Anyway, there are plenty of kami eni on the island. Starting with stone walls, through runestones and tombstones, to stone fortified castles.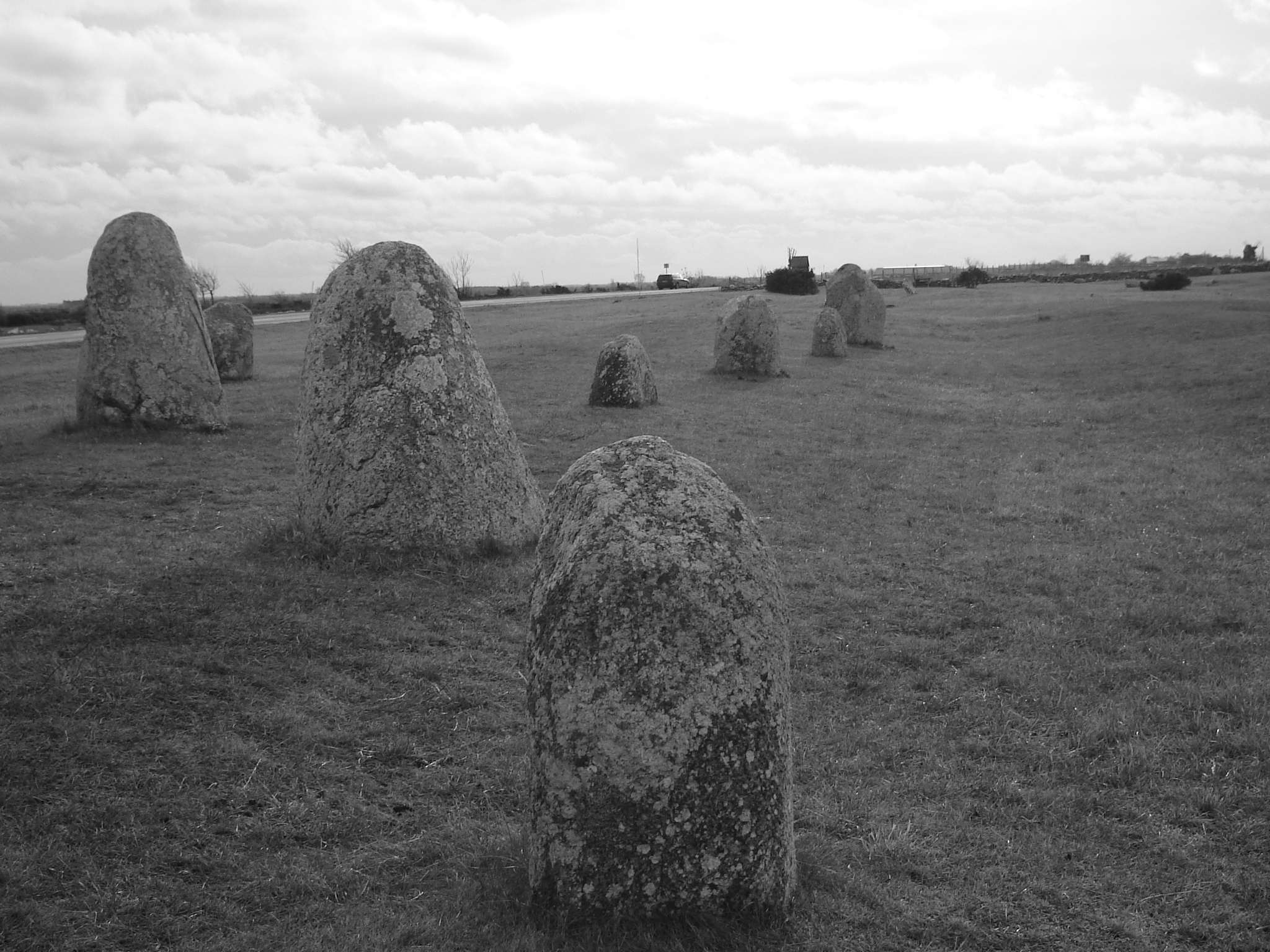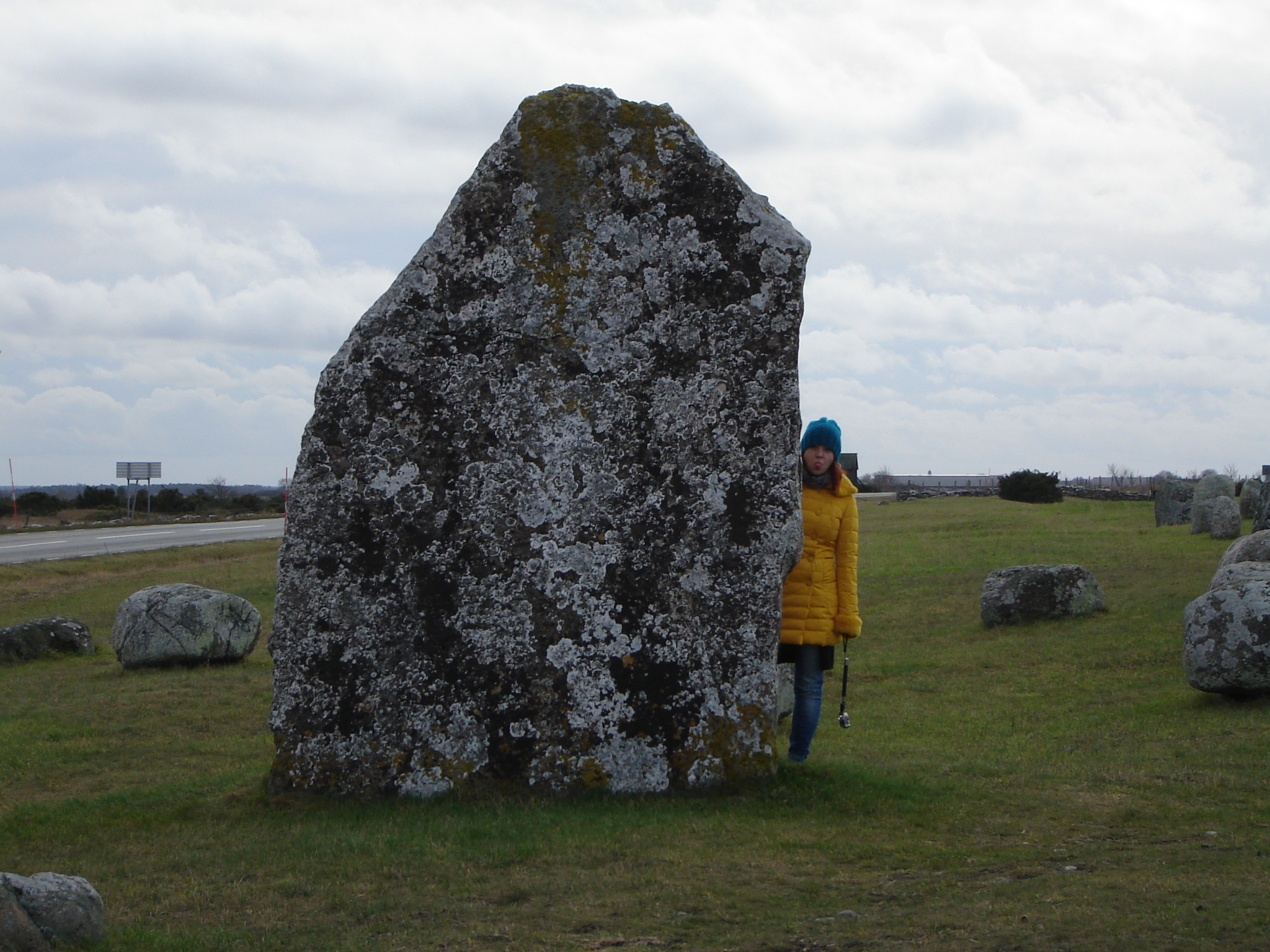 Driving further south we found a kitesurfing "village". The guests, despite the fact that it was very cold, zipped on the roofs so that it was nice to look at.
Apart from the stones, windmills are another very characteristic element on the island. There are simply plenty of them! Virtually all of them look the same - like Baba Yaga's house. There is an interesting legend associated with these windmills - it is said that a long time ago, parents told their children that witches abduct children live in these windmills. This is all so that the kids do not approach the working windmills; not only did the blades rotate driven by the wind, but the whole windmill could also turn so as to make the best use of the blast force. It was not difficult to have an accident, and a hit with a speeding shovel probably ended badly often. As I mentioned, there are plenty of windmills on Oland!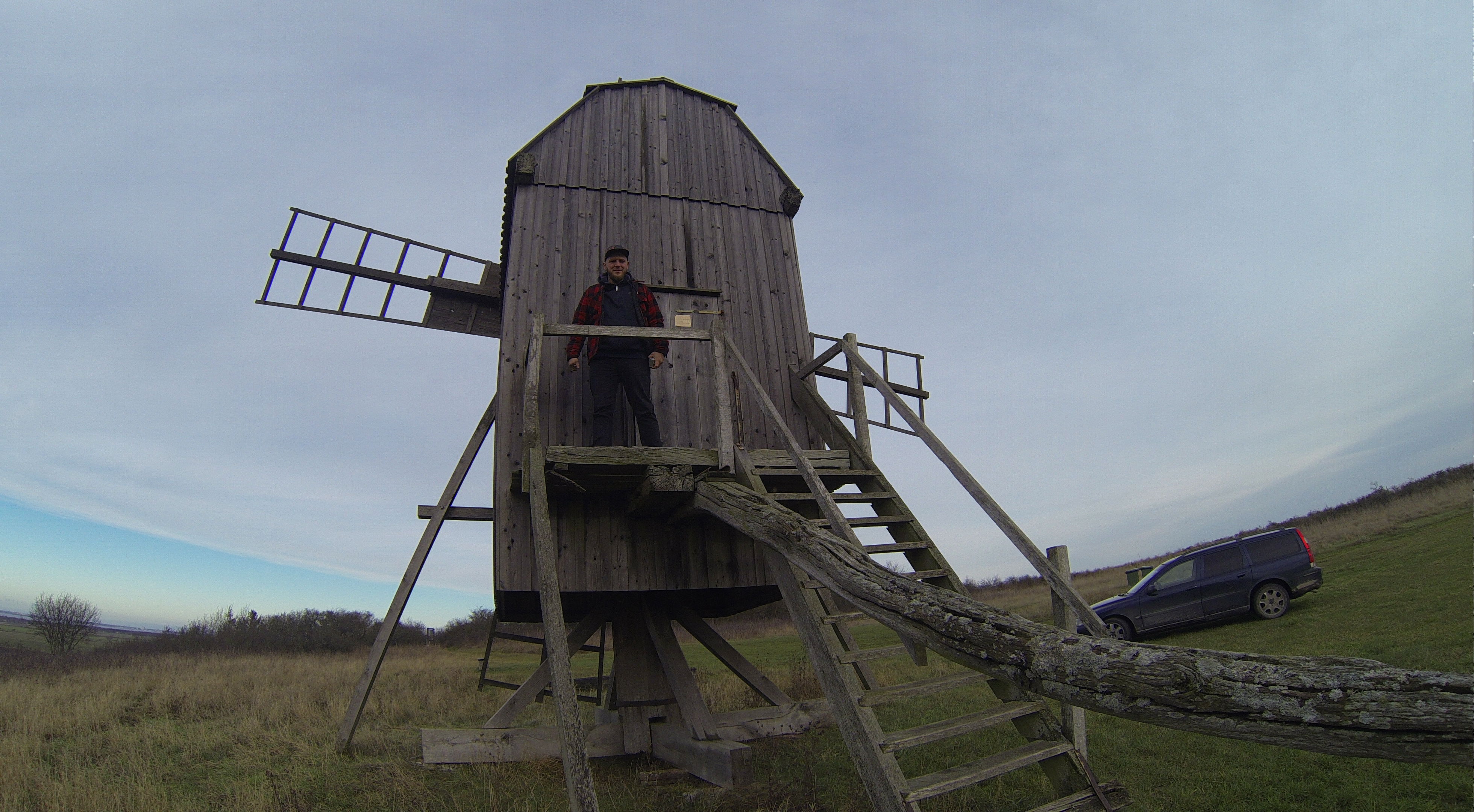 Passing successive stone walls, windmills and elegant houses, we reached the southern tip of the island.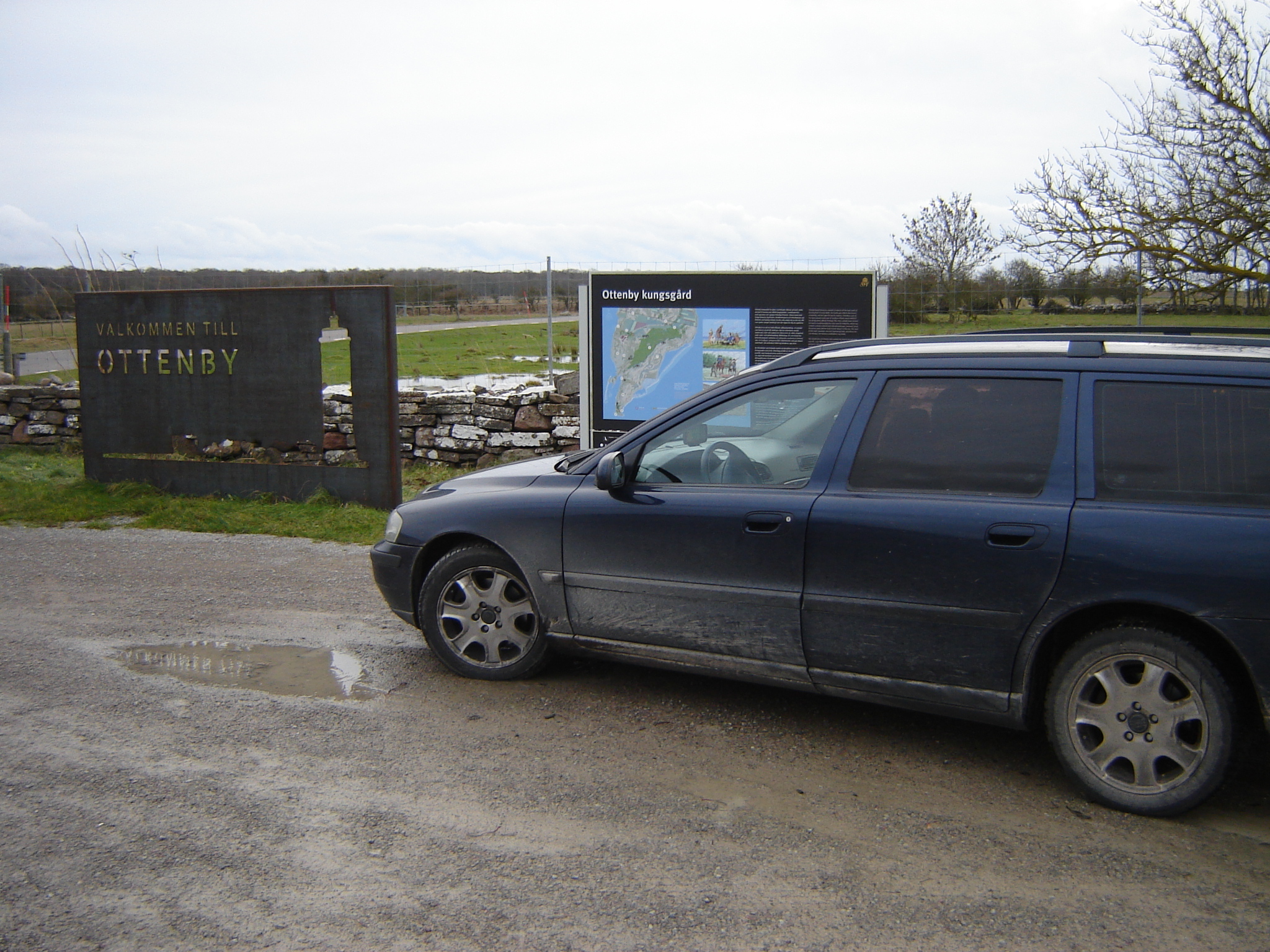 In addition to the lighthouse, there is a bird watching point and observation center. As we got out, the wind seemed to blow our heads off. Blew that hey! As we got used to the breeze, "scents" started to reach our nose and our shoes slipped strangely.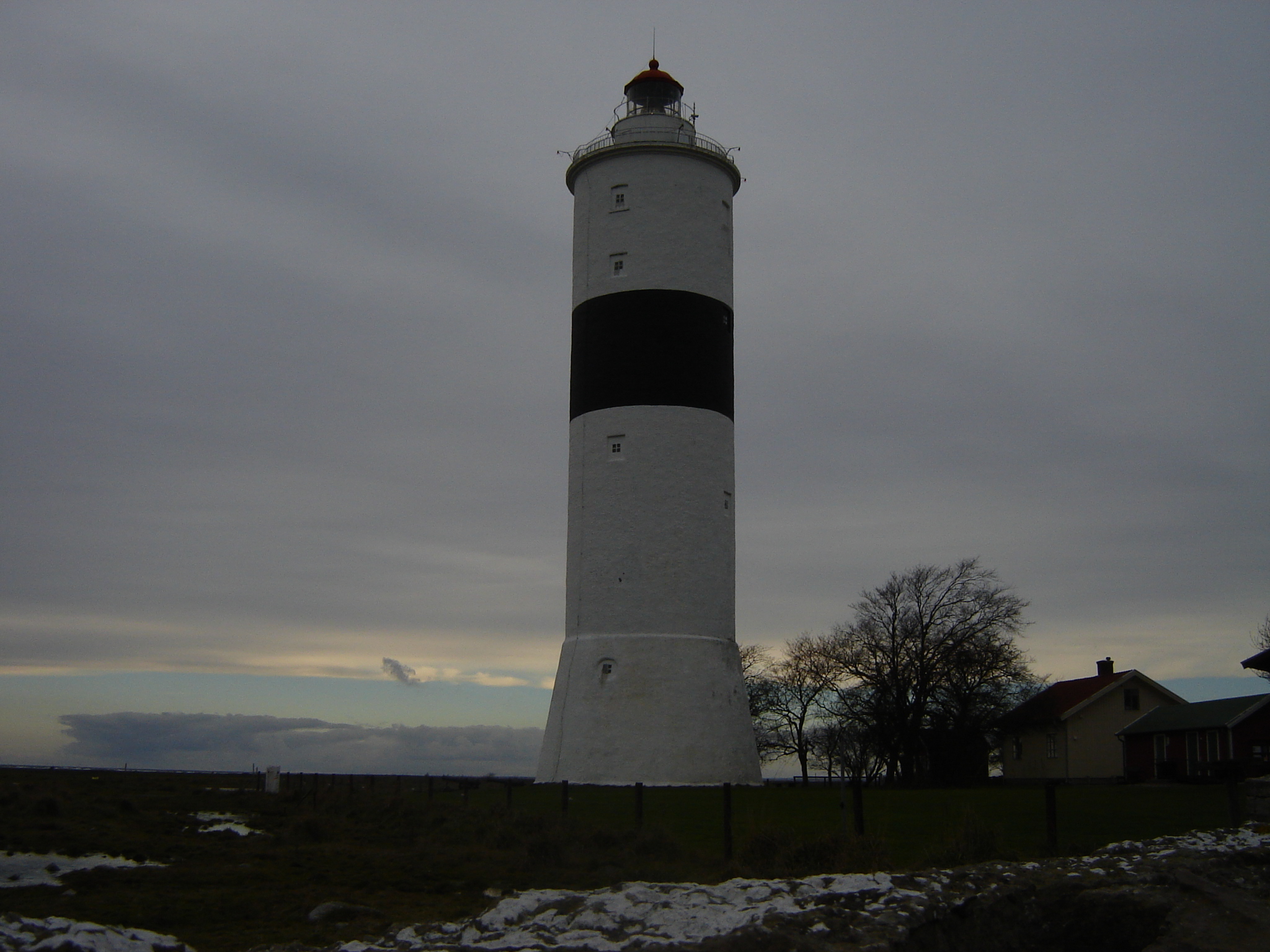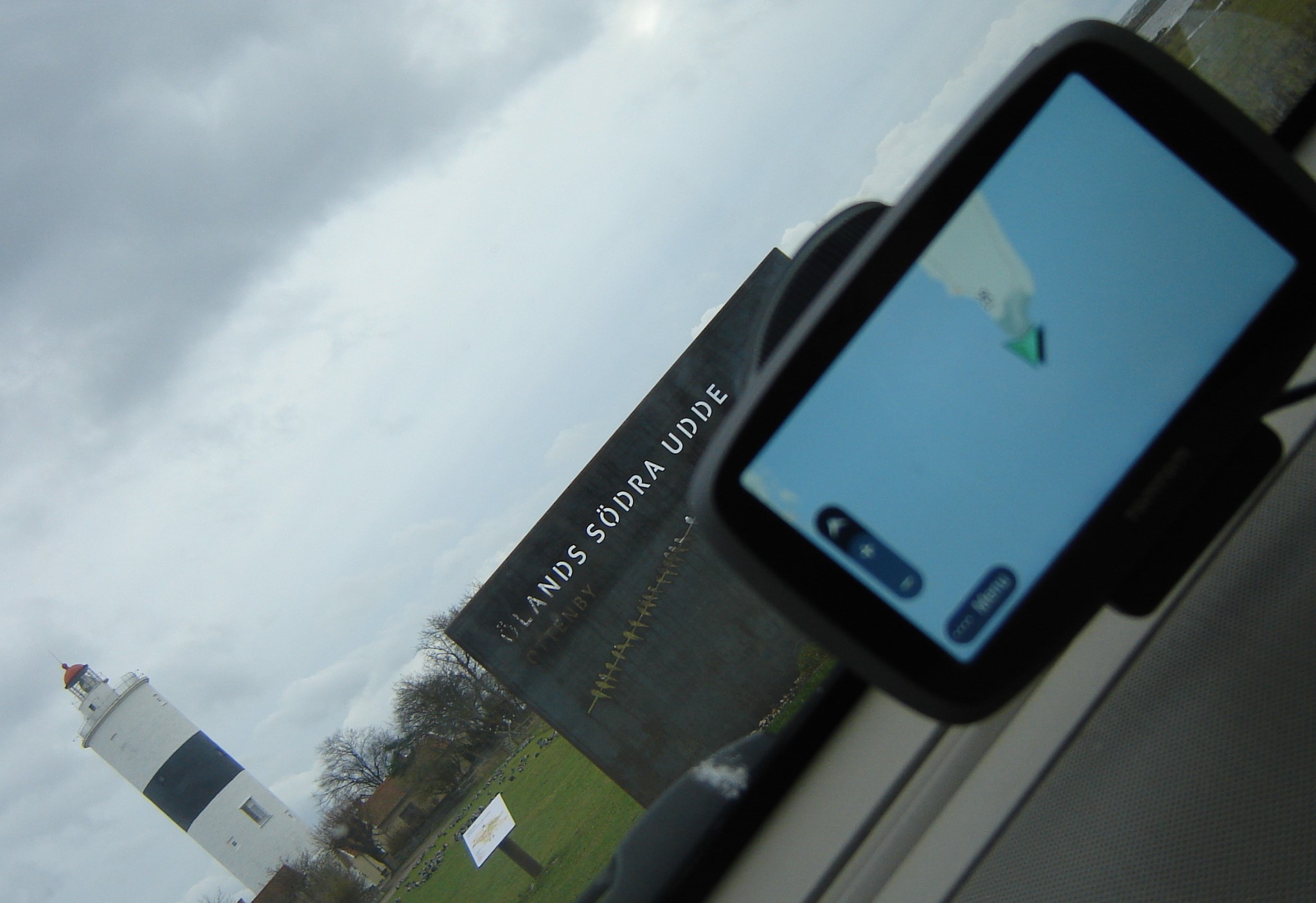 We were hoping that we would be able to climb the lighthouse and look at the island from above. Unfortunately, the tourist season is over. It is not possible to enter. Well ... we walked around a bit, got in the car and drove on. The next point in the southern part was Eketorp.
Eketorp is a castle, built entirely, you won't guess what ... made of stone. Interestingly, only the main entrance gate is jointed. The rest of the building is simply "assembled" from stone blocks, appropriately arranged on top of each other. The tourist season ended in Eketorp again. The part with the shop, ticket offices and toilets were prepared for the winter, ie closed with three drains; the same as the museum in the castle itself. There was a note on the board informing that the place was already closed, but on our own and on our own responsibility, we can visit the attraction for free. We did so too.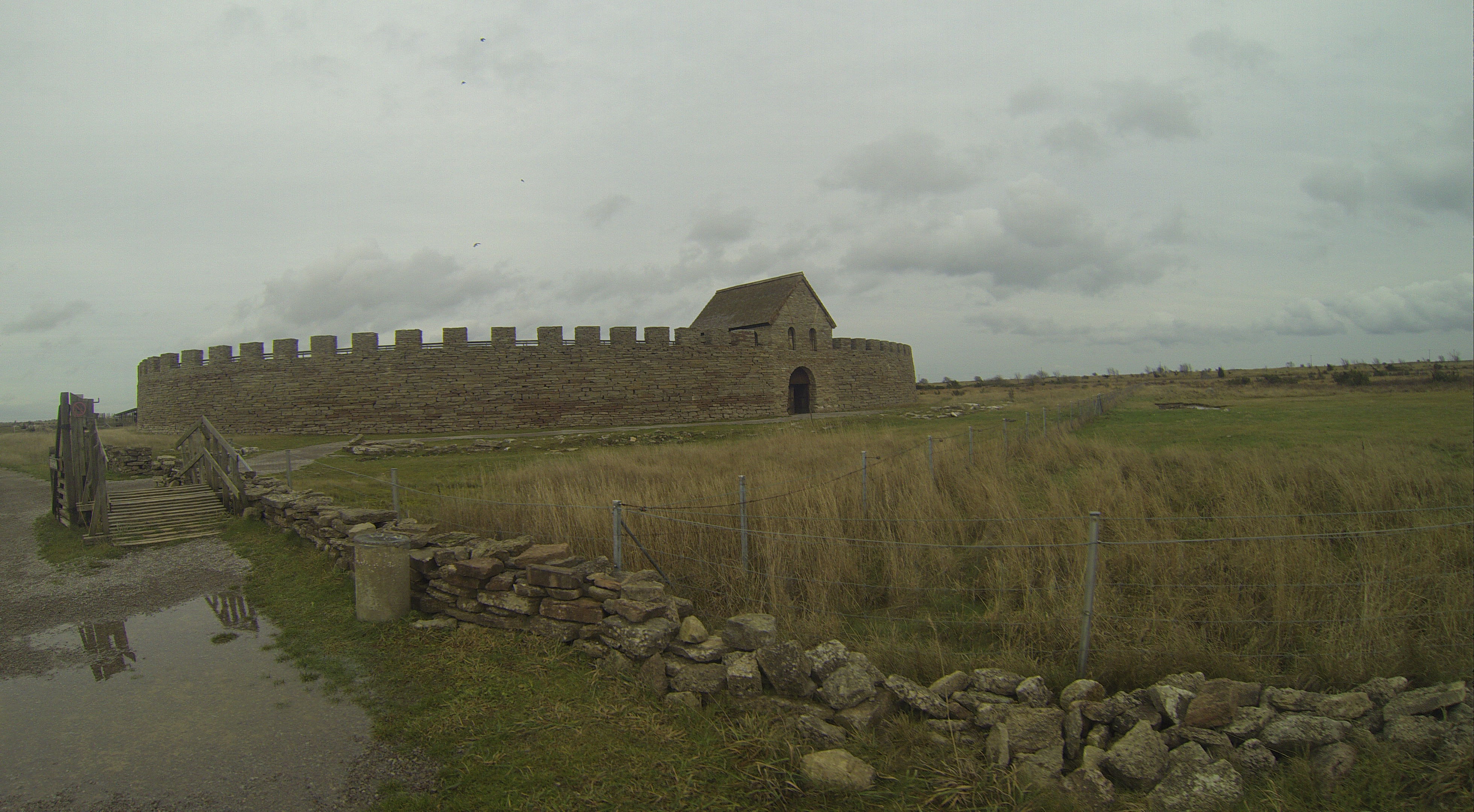 After visiting Eketorp, we slowly started making "home". Along the way, just like in the opposite direction, we drove here and there. We managed to find another lighthouse. Unfortunately, it turned out that we would not enter this lighthouse either. This time, however, it was not the end of the season. It was just a private lantern that was part of someone's home.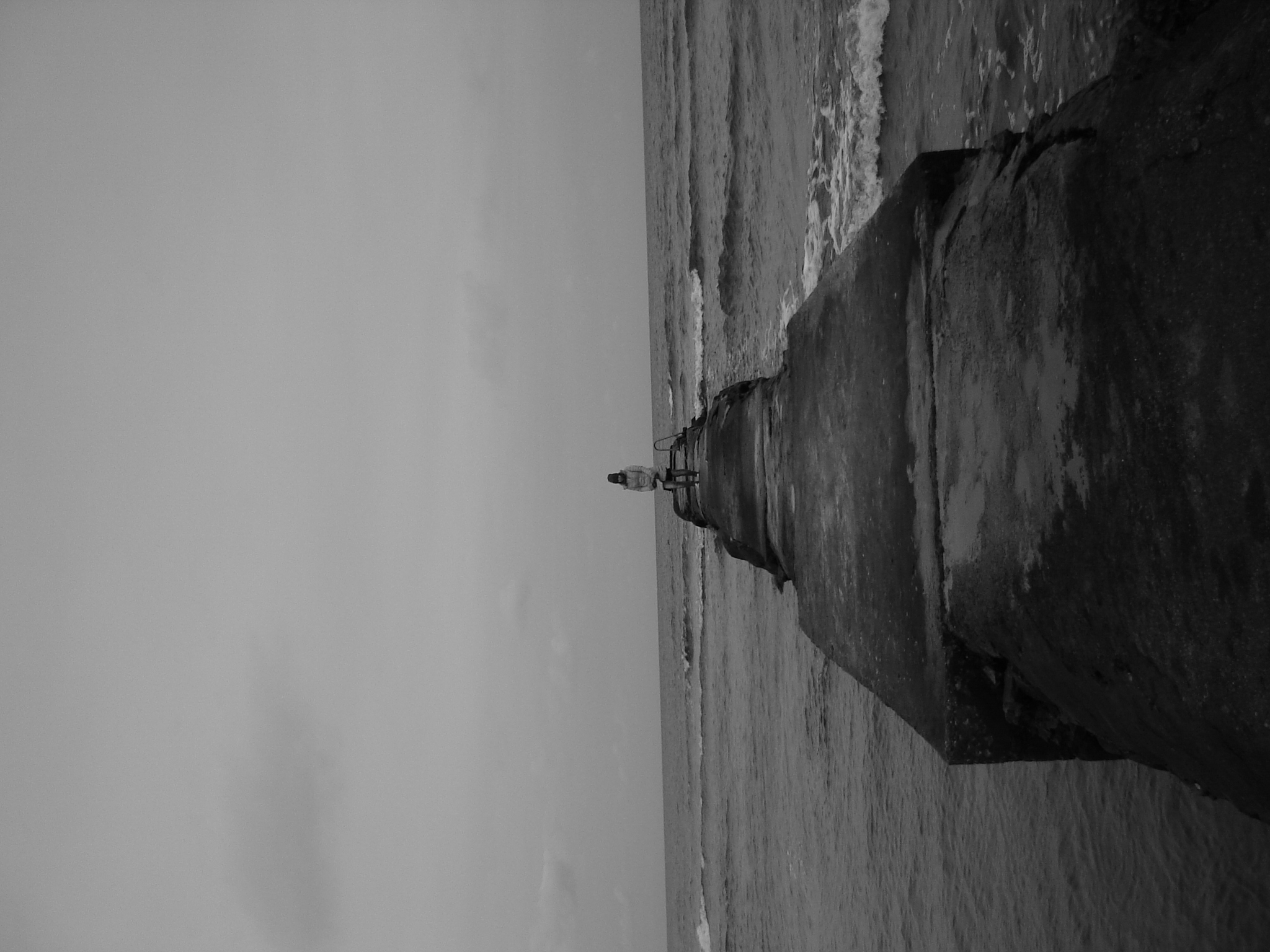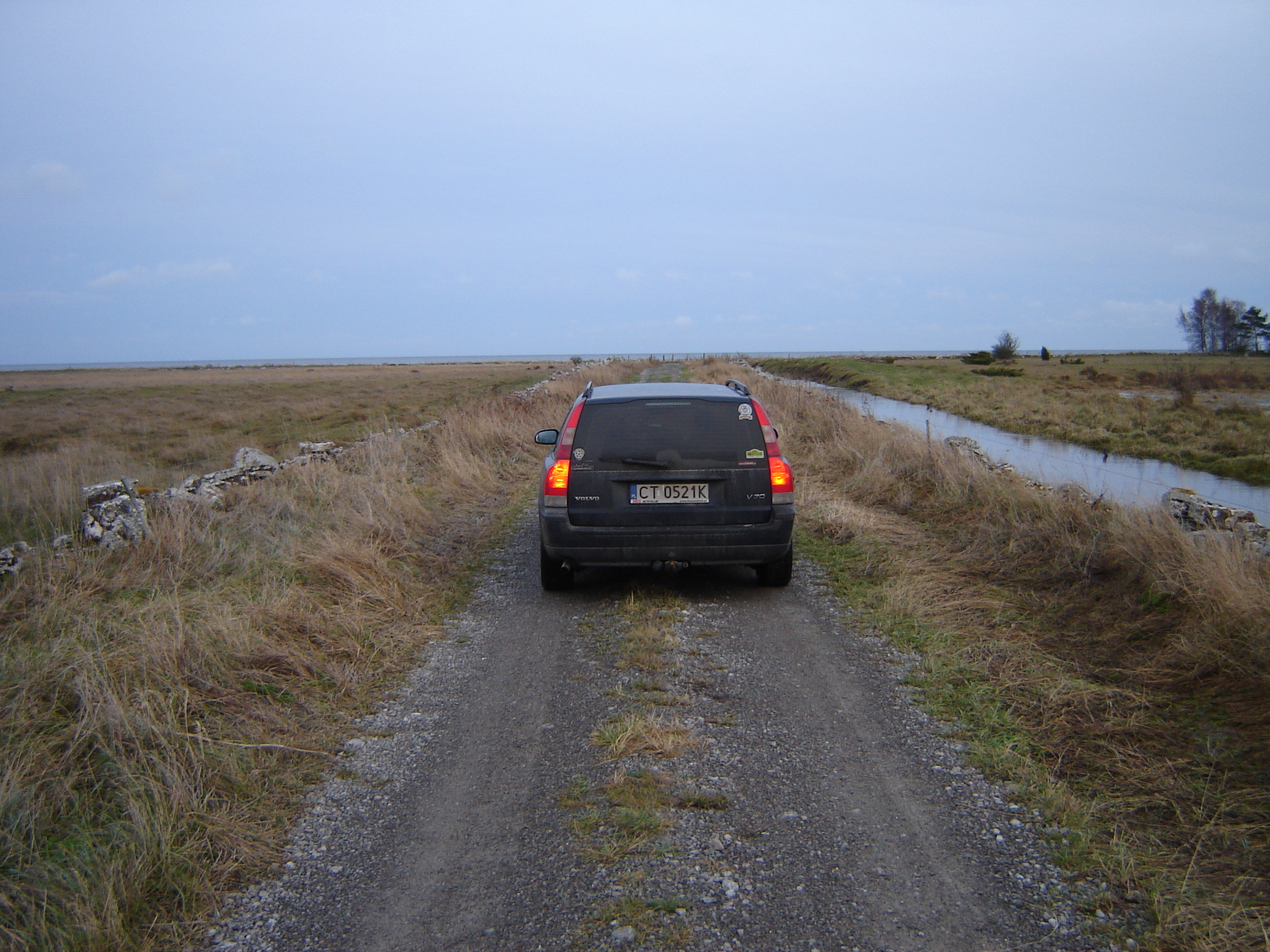 With that we ended our second day of wandering around Oland. We came home and started ... of course you guessed it right - the food. This time we were eating Swedish meatballs, and for dessert we also had a traditional Swedish chocolate cake. Kind of brownie, just as good. After that, we went for an evening walk around Kalmar. What "hit" us? I have always thought that Scandinavia is pure too much. And here it turns out that some papers and rubbish are lying around the city. Shocking! And the ubiquitous rabbits! There are a lot of them, and in the evenings they go out to hunt.
We got a beer in a great pub run by very nice people. You will find it in the old city walls, right next to the water tower converted into apartments. Apart from the fact that the name was very short, maybe two letters, unfortunately I can't remember it.
The third day is the north side. We went from place to place again, zigzagging.
The first on the wallpaper was a stone castle, similar to the one in Eketorp. His name is Ismantorps Borg. Unlike the hillfort we saw the day before, this one is basically just a "pile of stones"; it is definitely in worse condition than Eketorp. There is also no tourist facilities here, only two or three information boards and a path through a picturesque forest that leads us to the place.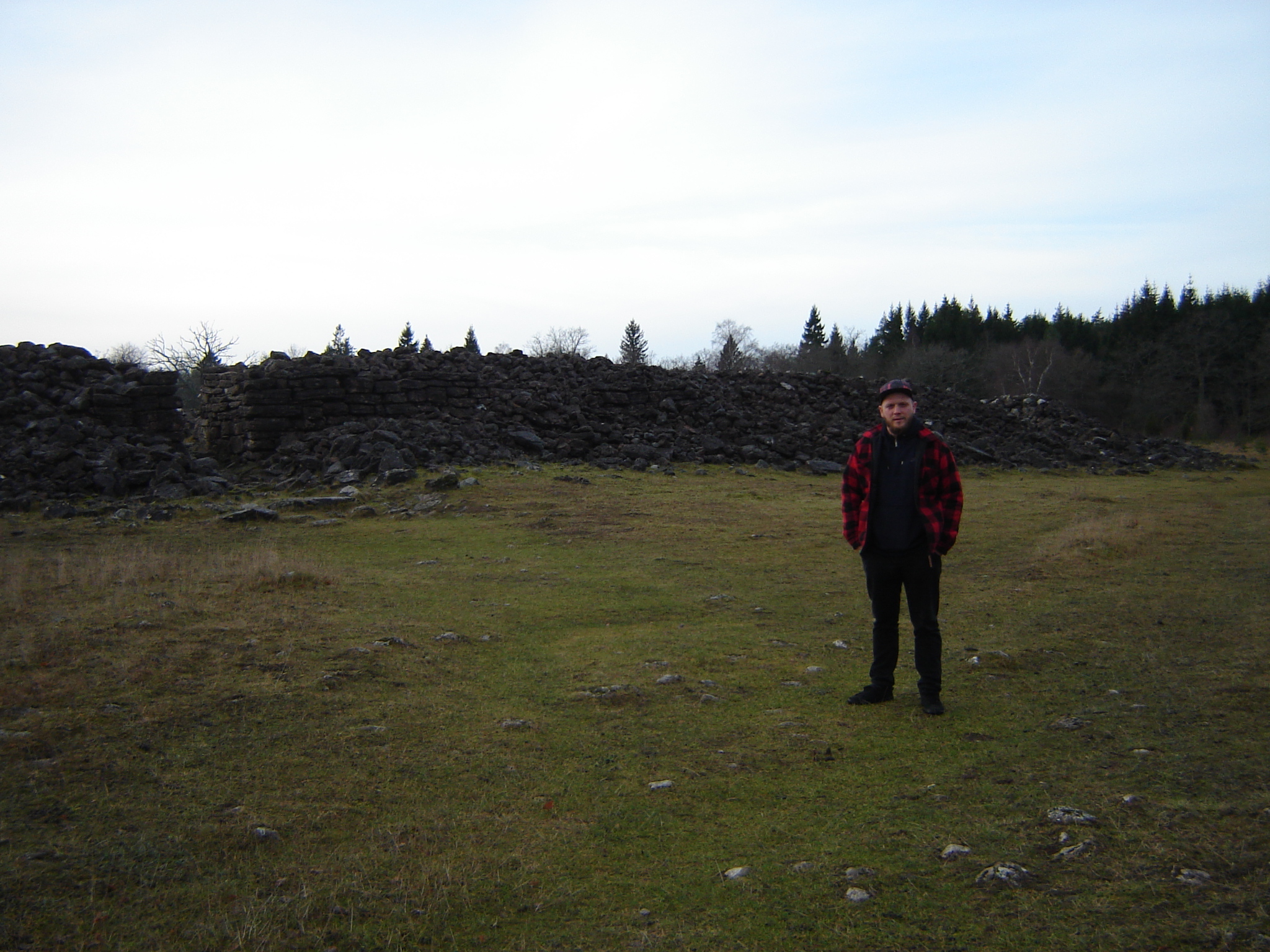 Let's move on! The castle again. Newer this time. But in ruins. No windows, no roofs, no floors, etc. But very interesting, really. As interesting as the way we got into it. Well - traditionally, all tourist service buildings are closed. A lively spirit in the area, but the gate to the castle is open. A moment of reflection and we go in. We were doing some sightseeing when suddenly someone called us. It turned out to be a man from the crew that had been throwing a big party in this castle the day before and was just finishing cleaning up after it. Well, we had no other option but to just drop out of there. The plus is that at least we saw something = D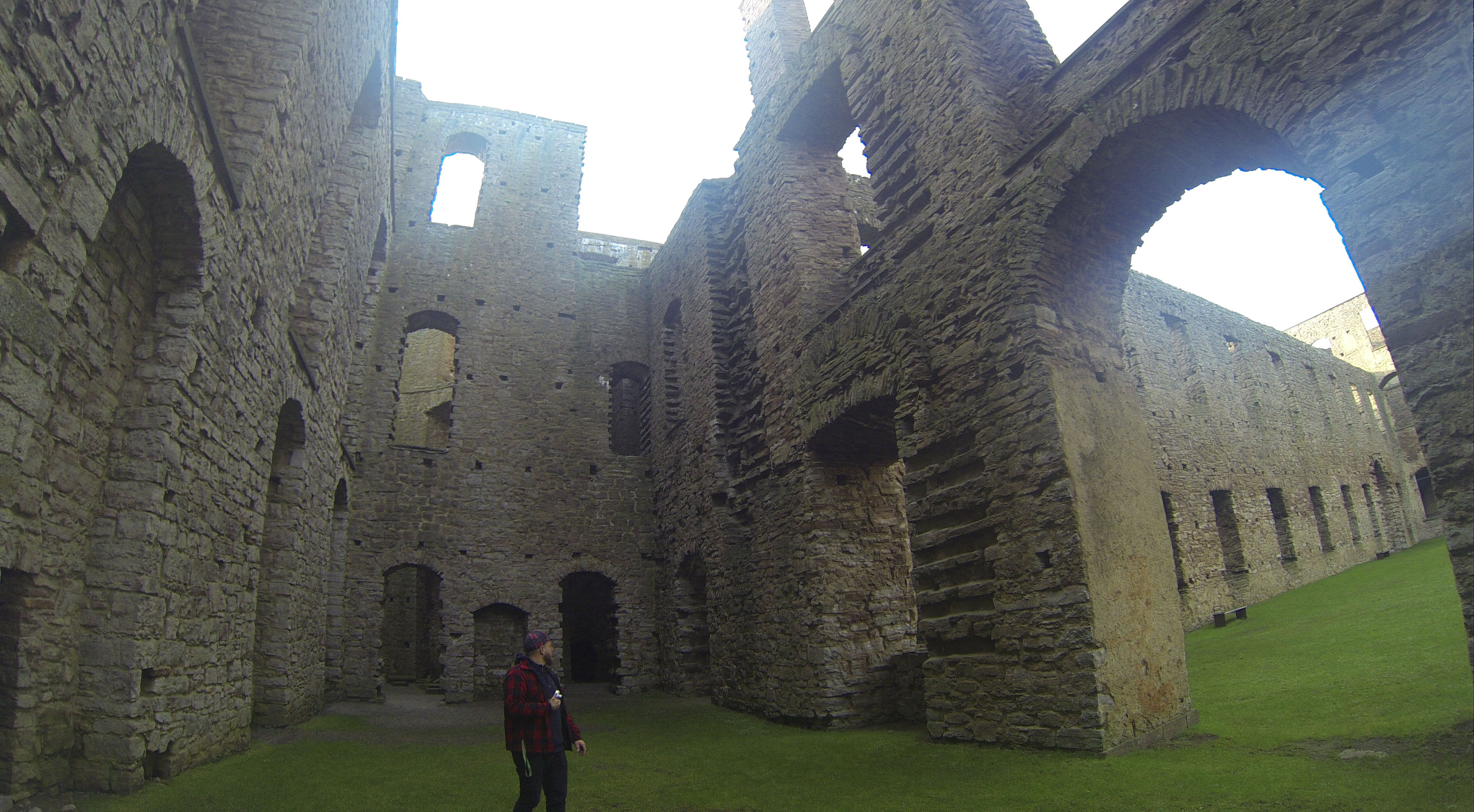 Next on the list were the windmill in Sandvik and the church in Kalla, or Kalla Kyrka. Well, we get into the car and go for a walk, again at a walking pace, and what! We made big eyes when we saw this: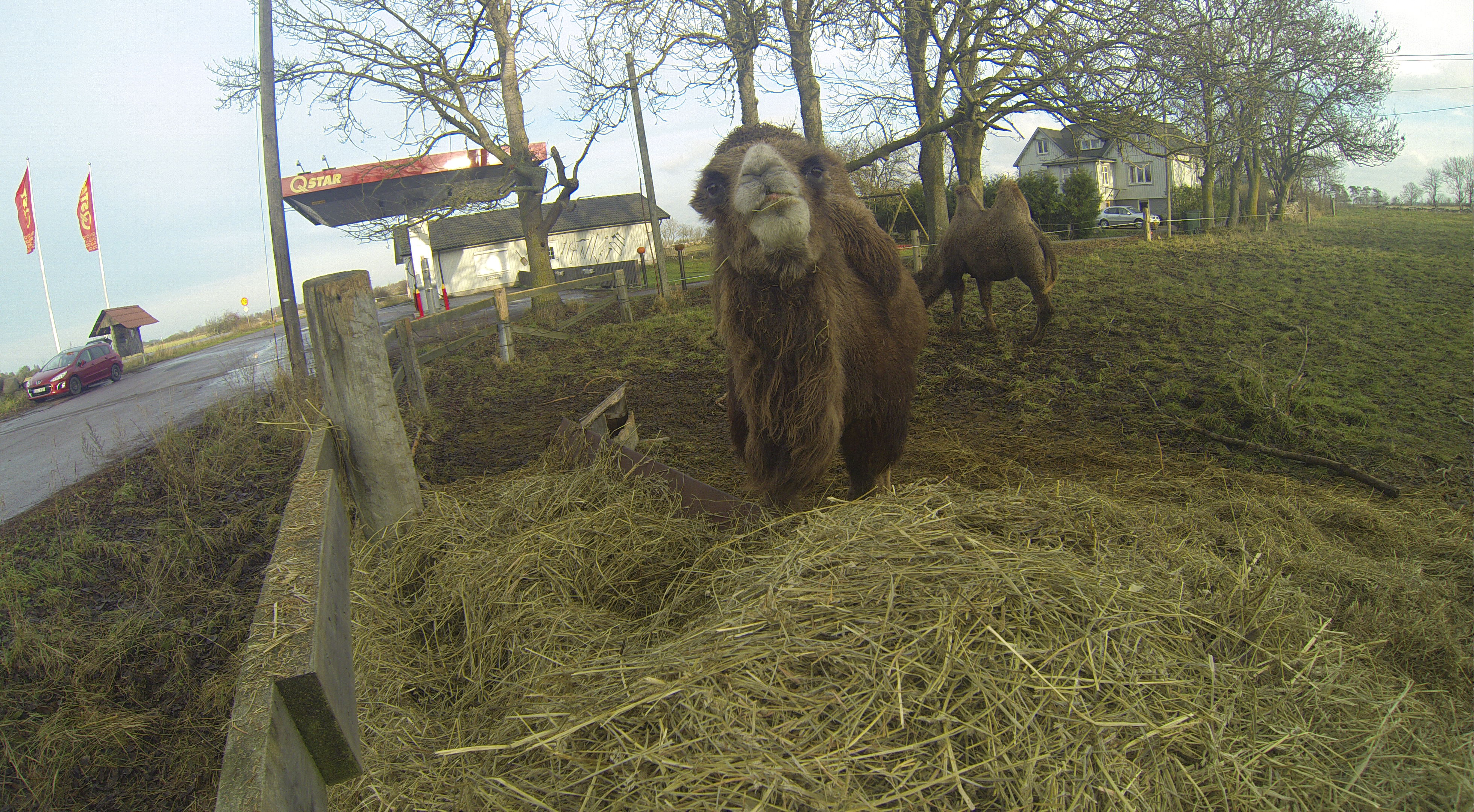 Camel farm on the Swedish island. Okay, but who figured it out? Interesting! A little surprised, we go on.
On the way we arrive at Sandviks Kvarn - supposedly the largest windmill on Oland. During the season, there is a restaurant there, where you can taste various delicacies. We wanted to, but we kissed the doorknob. Standard! A short round around and we end up in the cart again. We're flying on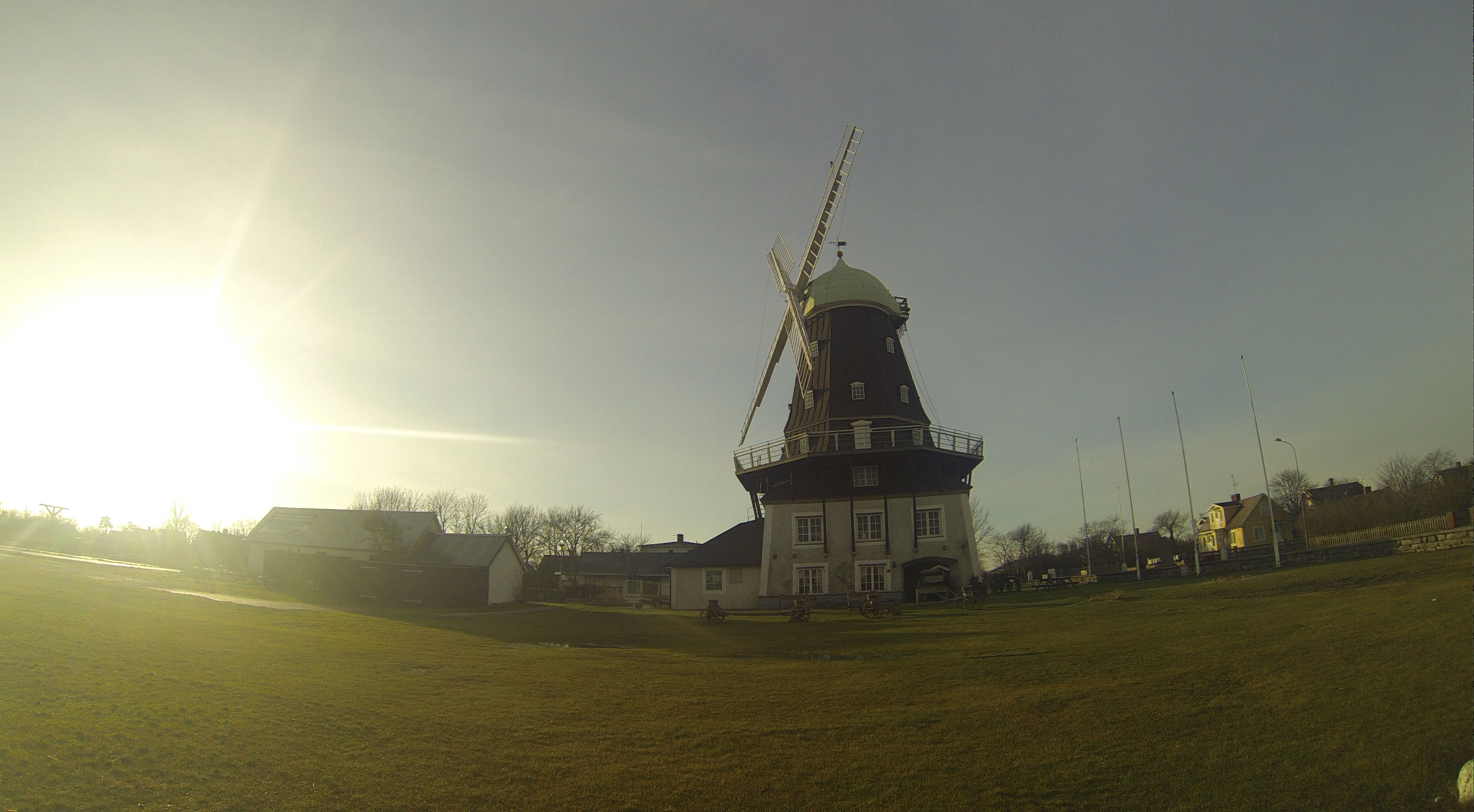 We got to Kalla Kyrka. The town is currently famous for the fact that you can rent a church building for various occasions. It is no longer a religious building, so the range of events that can be staged there is quite wide. Before entering the church premises, there is an apple tree which still had fruit on its branches. Of course, we broke up a few and as it turned out we had nothing to regret - they were really very good. A long time ago there was a very important port in Kalla that served one of the most important northern trade routes. Now there is a small port where it seems you can rent a cottage and go fishing.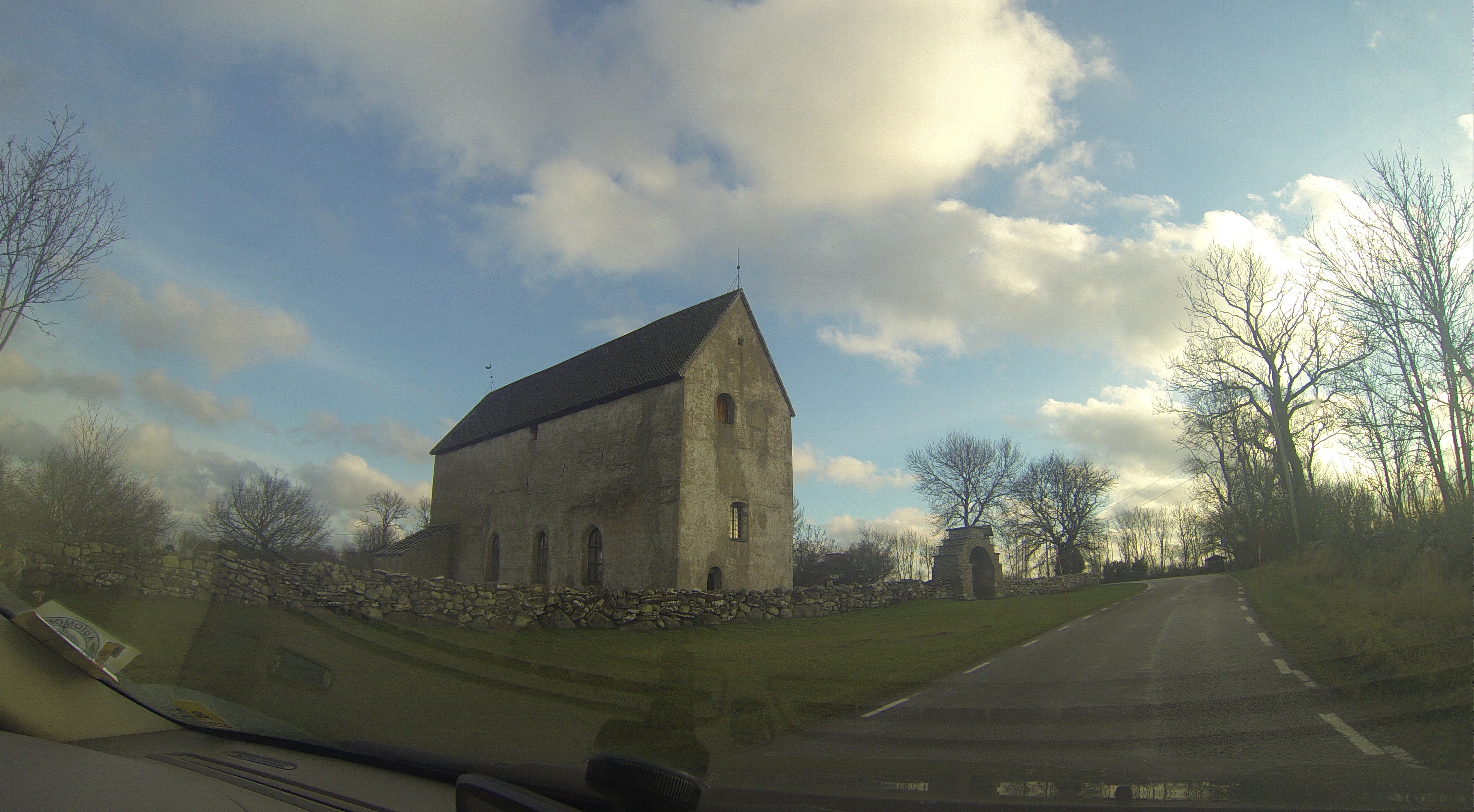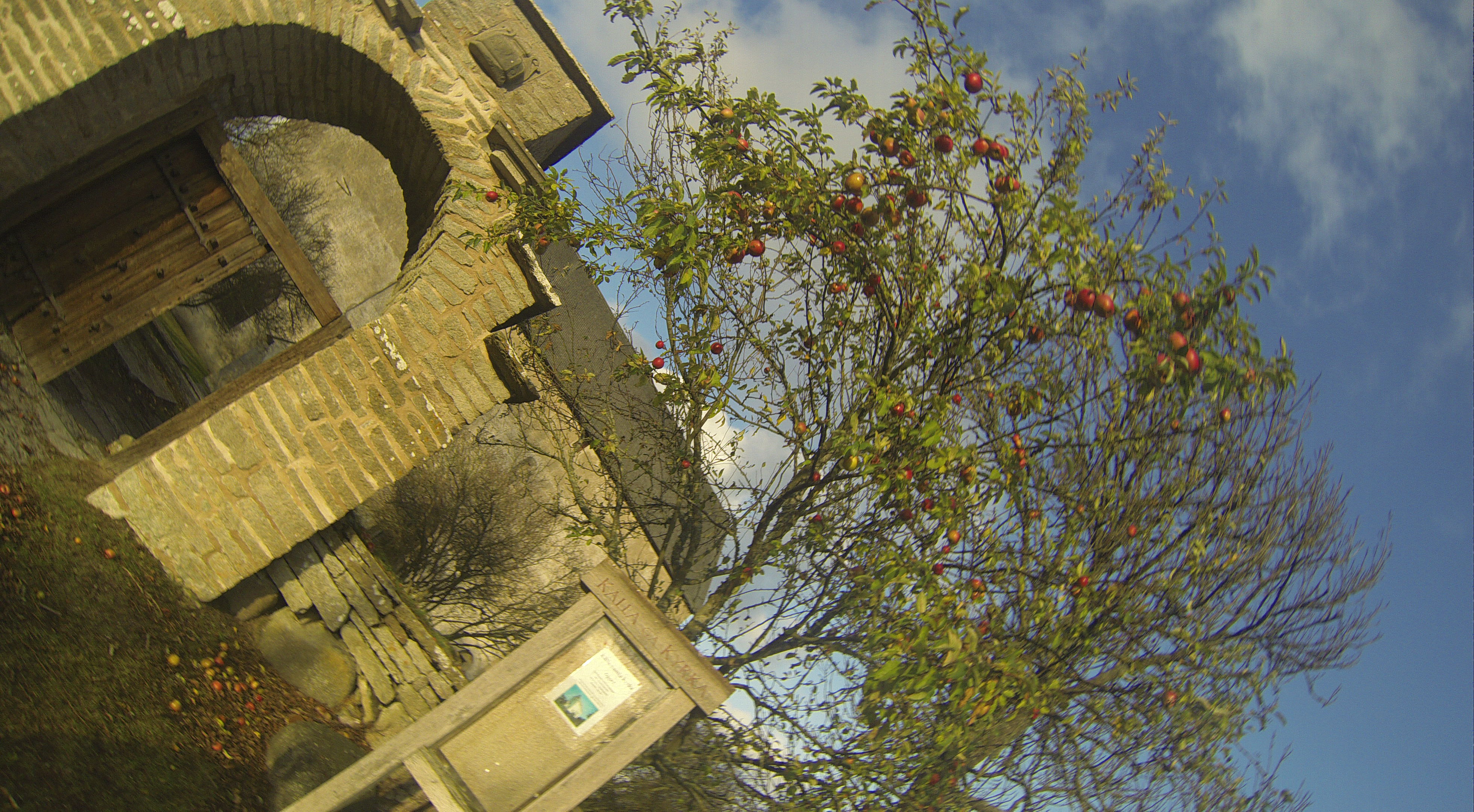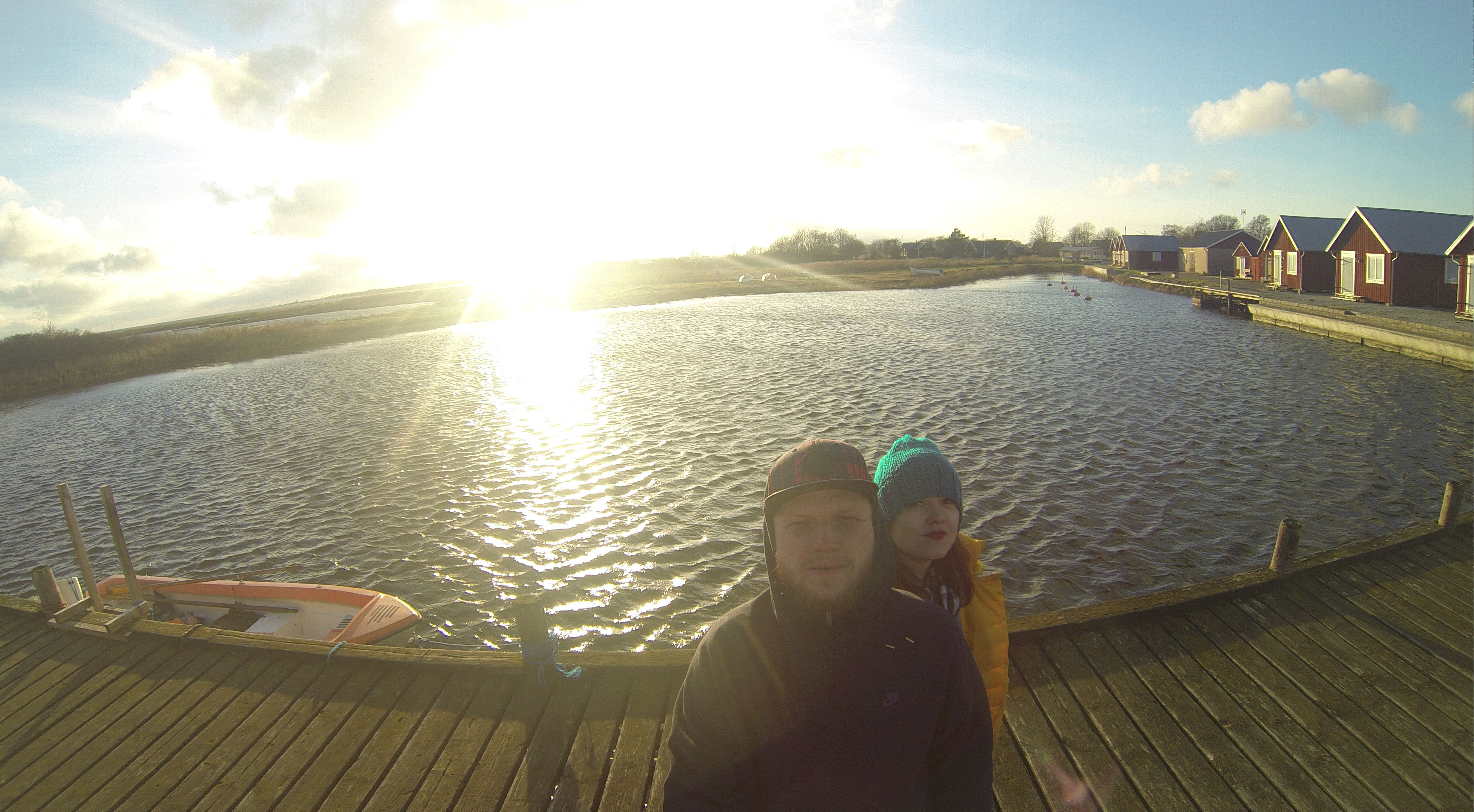 After the wind broke off our heads in the port, we got into the car again and transported ourselves to the other side of the island near the town of Byrum, this place is marked on googles as Raukar. These are very picturesque rock formations, such a miniature connection of the Grand Canyon with the coast of Great Britain near Dover.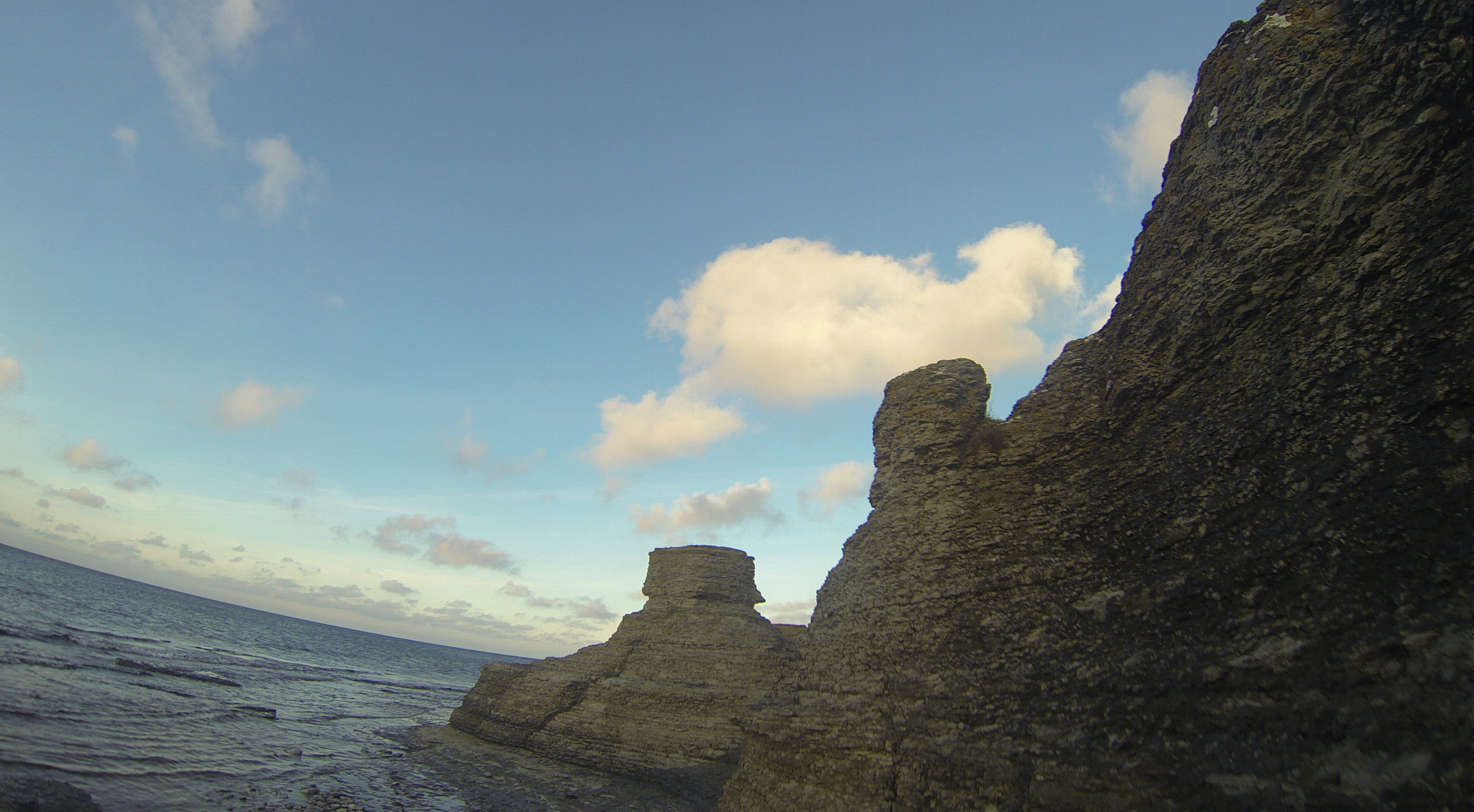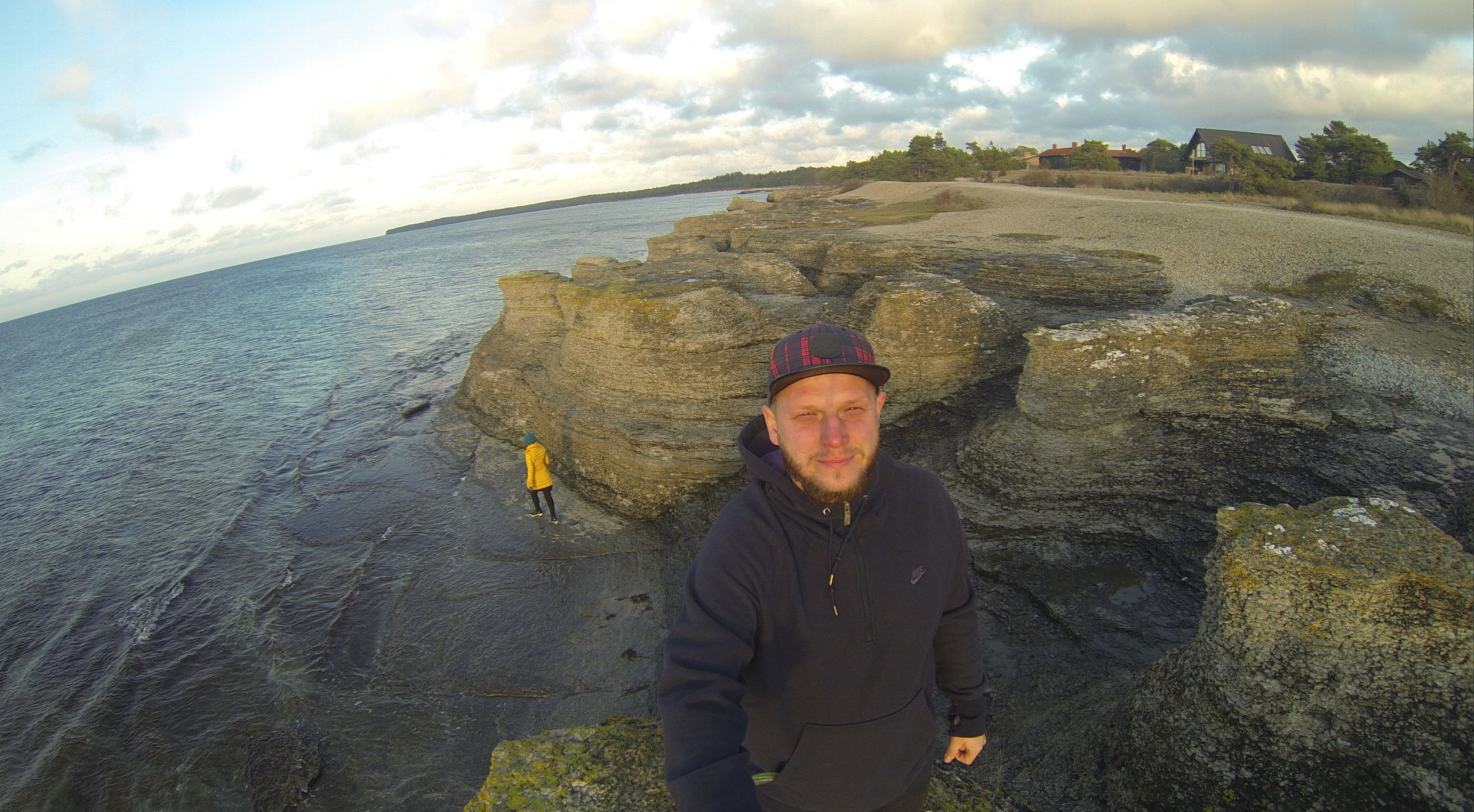 After the "canyons", we only have the last lighthouse - Lange Erik. On the way, we drove through a nice forest to cut another flat and reach our destination.
Here, in addition to the lighthouse, we also find a weather station and several other buildings. The wind did not stop even for a moment. Traditionally - everything is closed.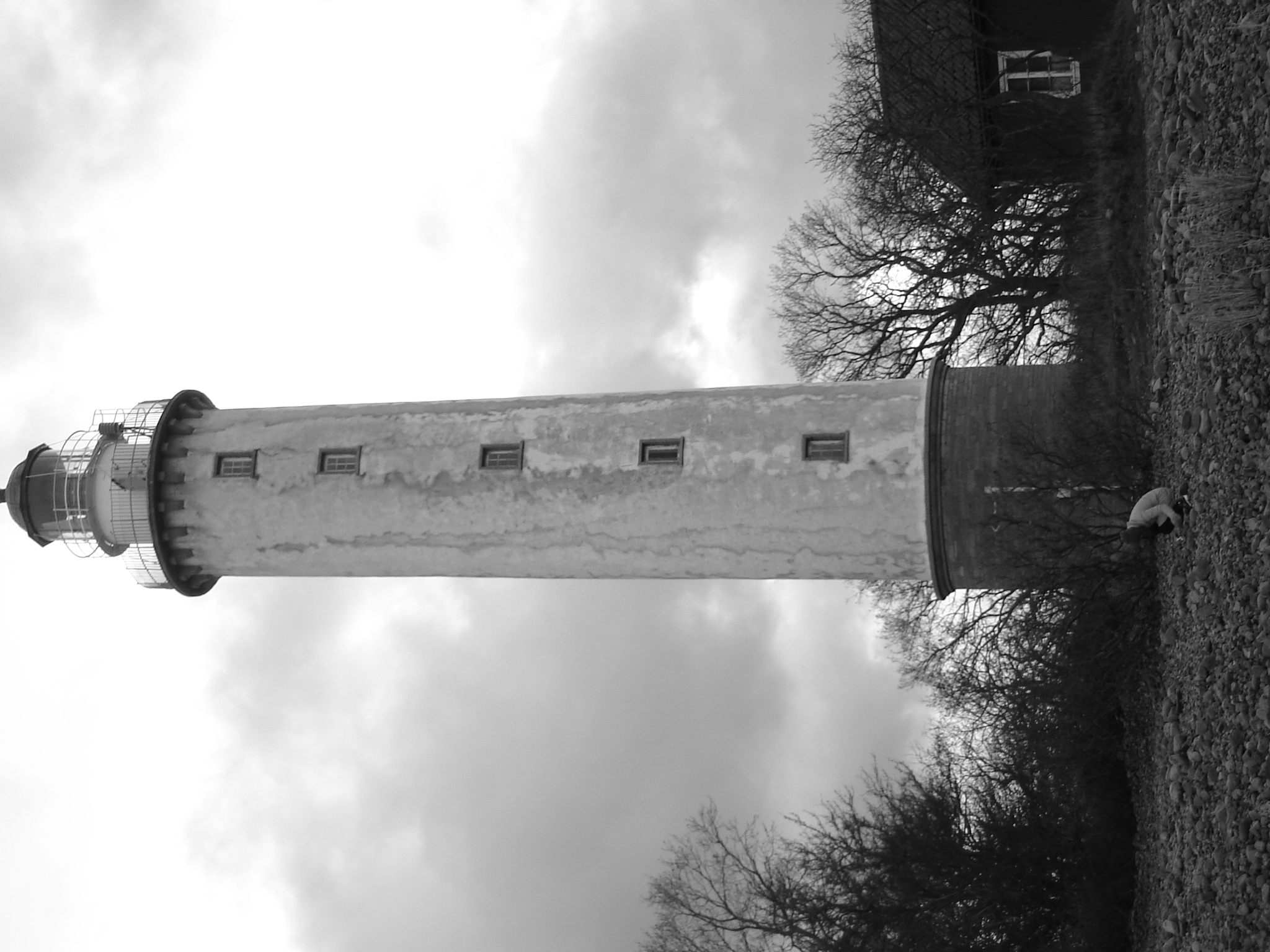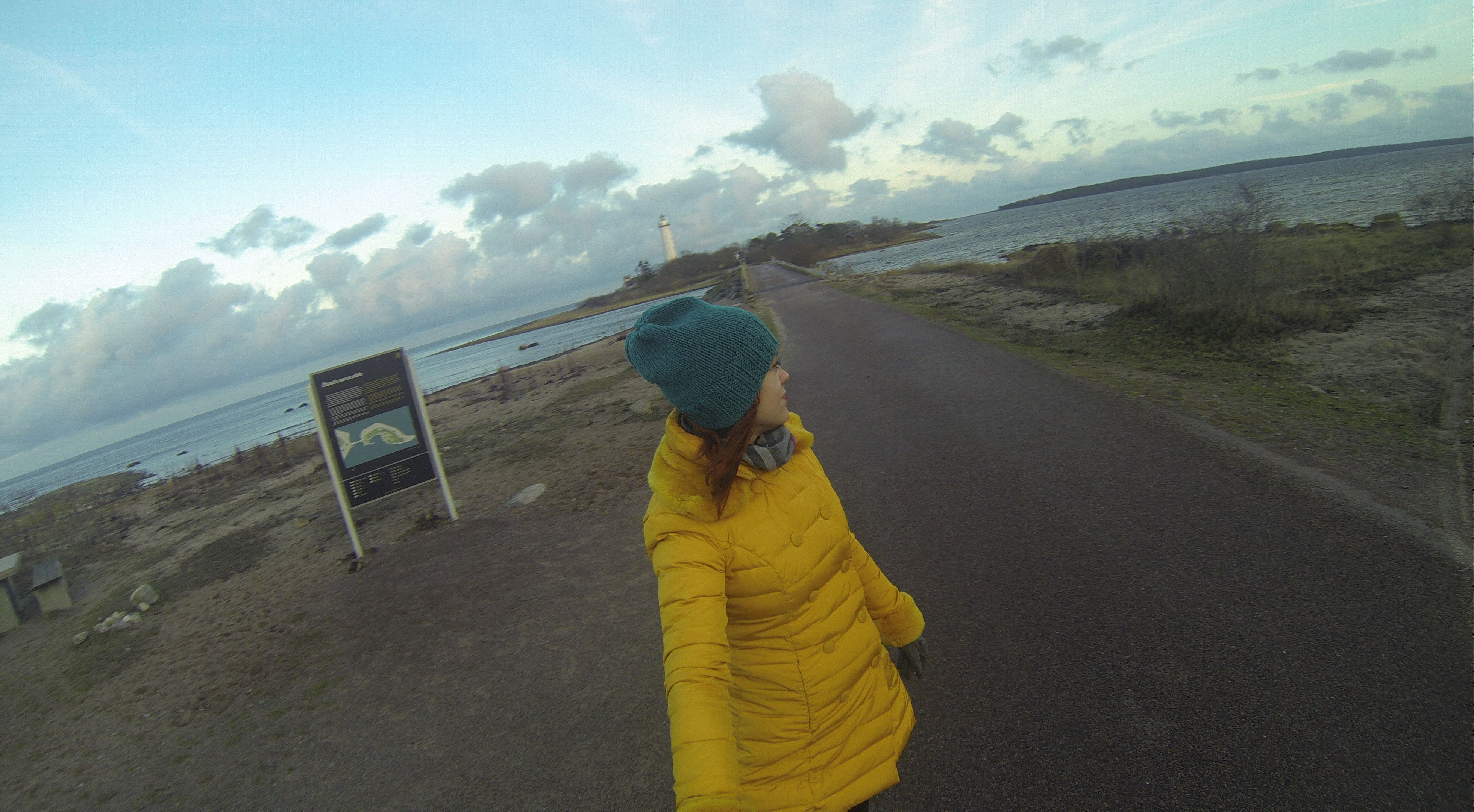 We still wanted to get to Swiks, but unfortunately we ran out of a day, that is, it got dark. We went straight home, almost meeting a deer on the way. You have to be careful because a lot of animals are hanging around there.
As is the case at home, you have to eat something. This time we ate Bldpudding and washed it down with Glog and Julmust. The first is, as the name suggests, a dish made of, among other things, blood. It is served warm, fried in a pan with sour jam. Contrary to appearances, it is not so bad = D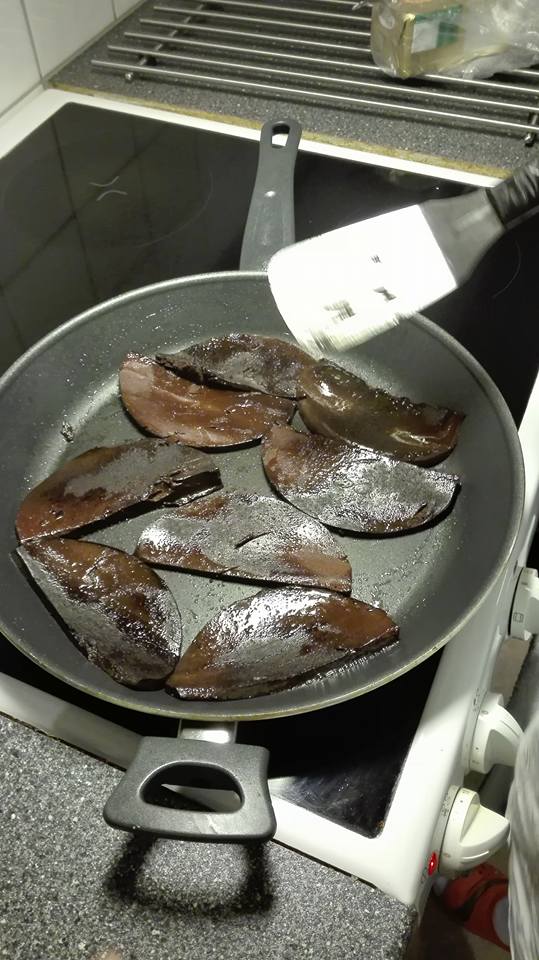 On the last day we went for a walk around Kalmar. We walked through the old town, over the bridge next to the prison, we reached the defensive walls and the water tower. Later we went through the old town, we came to a large church and then we came to the oldest residential part with fabulous tiny wooden houses. We have also not forgotten about the castle in Kalmar.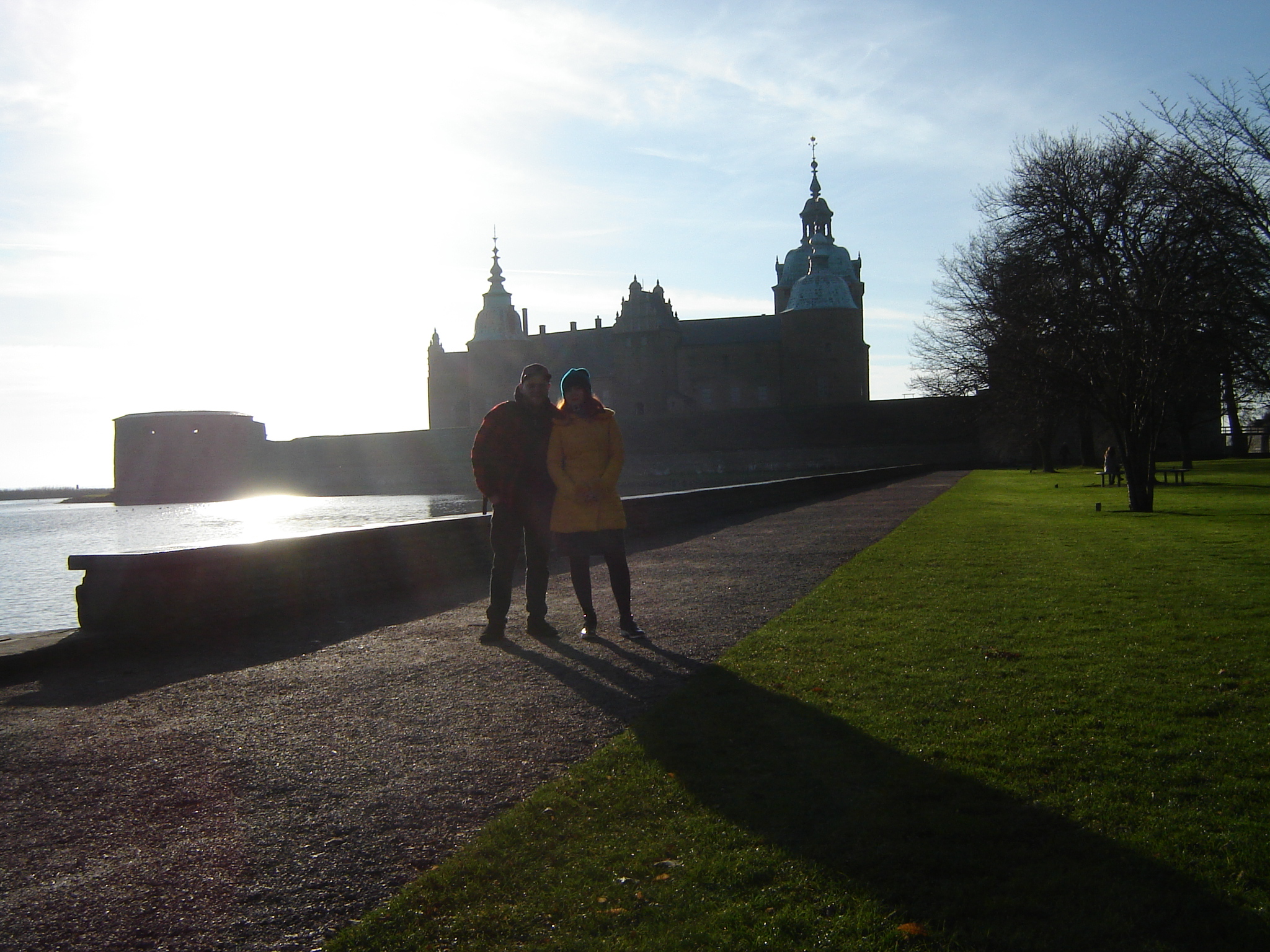 This is where we can end our relationship. Did we like it? Yes of course. We made a decision that we were definitely going there. Provided that we can go there in high season = D There are really many places where you can have fun.
Finally, a few more information for motorists - watch out for speed limits, watch out for animals. There is one LPG station in Kalmar - open from Monday to Saturday, at certain times. This is not a typical station we know from Poland. There is no tank, but there are a lot of cylinders from which the fuel will be pumped into our car. Unfortunately, we did not manage to refuel there. Each time we ended up there when it was already closed - once on Saturday, once on Sunday. In the south of the island, there are few stations, practically only self-service. There are automatic stations in the north, but you can also easily find the "z Ludźmi" station.
We recommend a trip to those areas and we hope you will find our report useful!
I come from Toruń, where I also live and work. With my wife, we travel around Europe in our good Fiat 125p, from 2016 also with a trailer. We are already planning further trips. If only health would allow, we will really eat = D
Enjoyed reading this article? Share it!