THE NETHERLANDS in a nutshell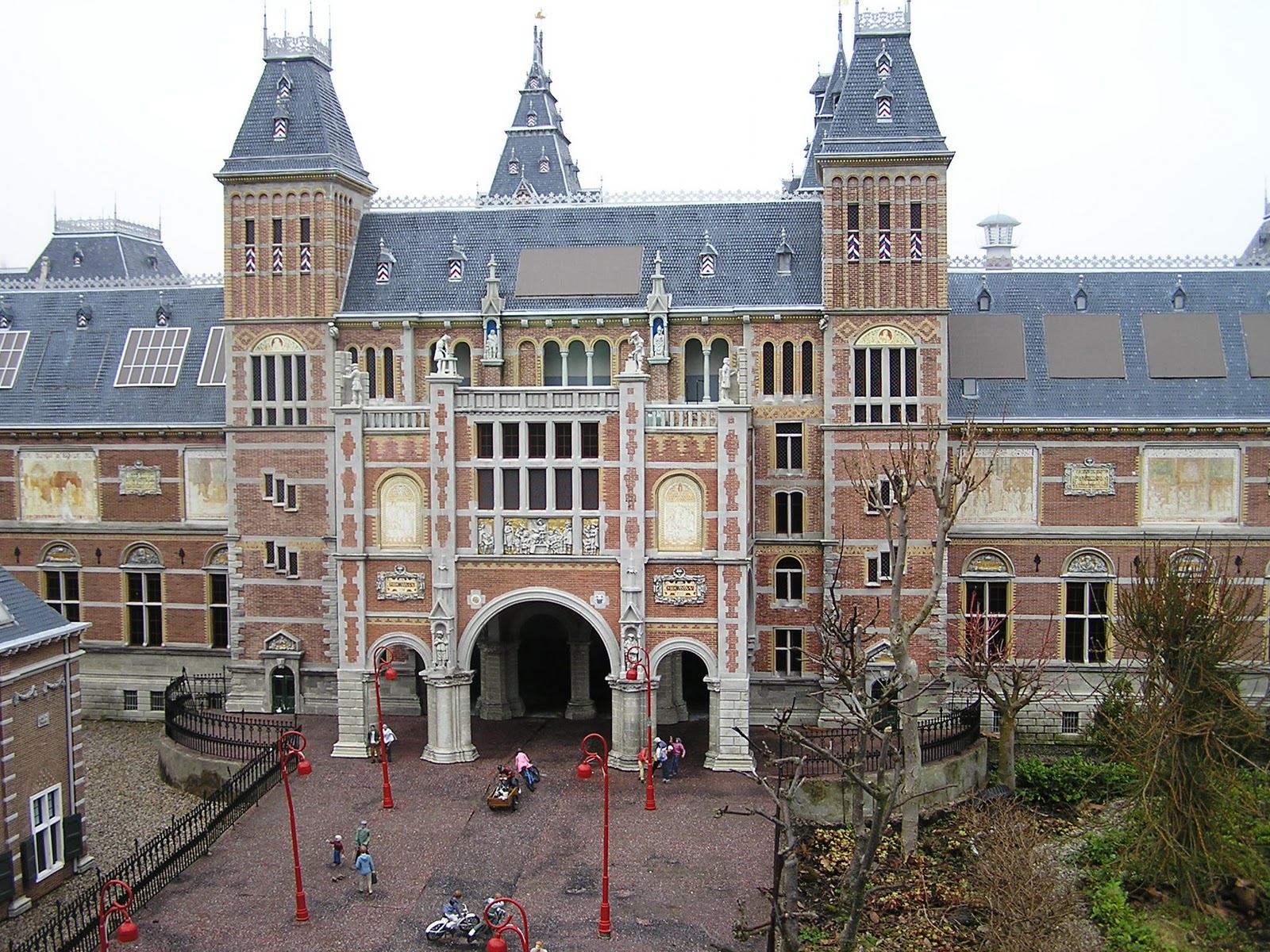 And again rummaging in the archives and returning to the past ... A trip to the Netherlands during the winter break 2006 ... I invite you to read (or actually watch).

Yes, this is not a mistake, but one of my crazy ideas;) On Christmas 2005, I visited my Friends near Miechów and from word to word the idea of going to The Hague came up. A quick phone call to our Friends in The Hague:
- What do you do during the winter break?
- Why?
- We want to visit you ...
- Joke?
- Not. Seriously.
- Come on!
And it happened. Packing the car on Sunday afternoon and parking in the streets of The Hague at 5 am the next day.
Short night and city tour. How to visit the Netherlands as soon as possible in 2 days? Visit the Madurodam Miniature Park.

But of course, we also visited a few places on a 1: 1 scale. Interestingly, a lot of people in The Hague ride on bicycles, and at the crossing of the road with the bicycle path, the cyclist has priority.

A few days in The Hague, visiting Friends and actually Holland in miniature. But it was nice ... Maybe someday for longer?
By passion ... traveler, photographer, but I am primarily interested in the automotive industry. So far, trips rather by car, accommodation or overnight in the car. A caravanner since autumn 2009. He used to travel with Adria, Knaus, BoXerk, and now HYMER B544 has appeared. What next ... time will tell. Maybe someone wants to read my reports, maybe he will follow me.
Enjoyed reading this article? Share it!