Through Europe and Morocco with putty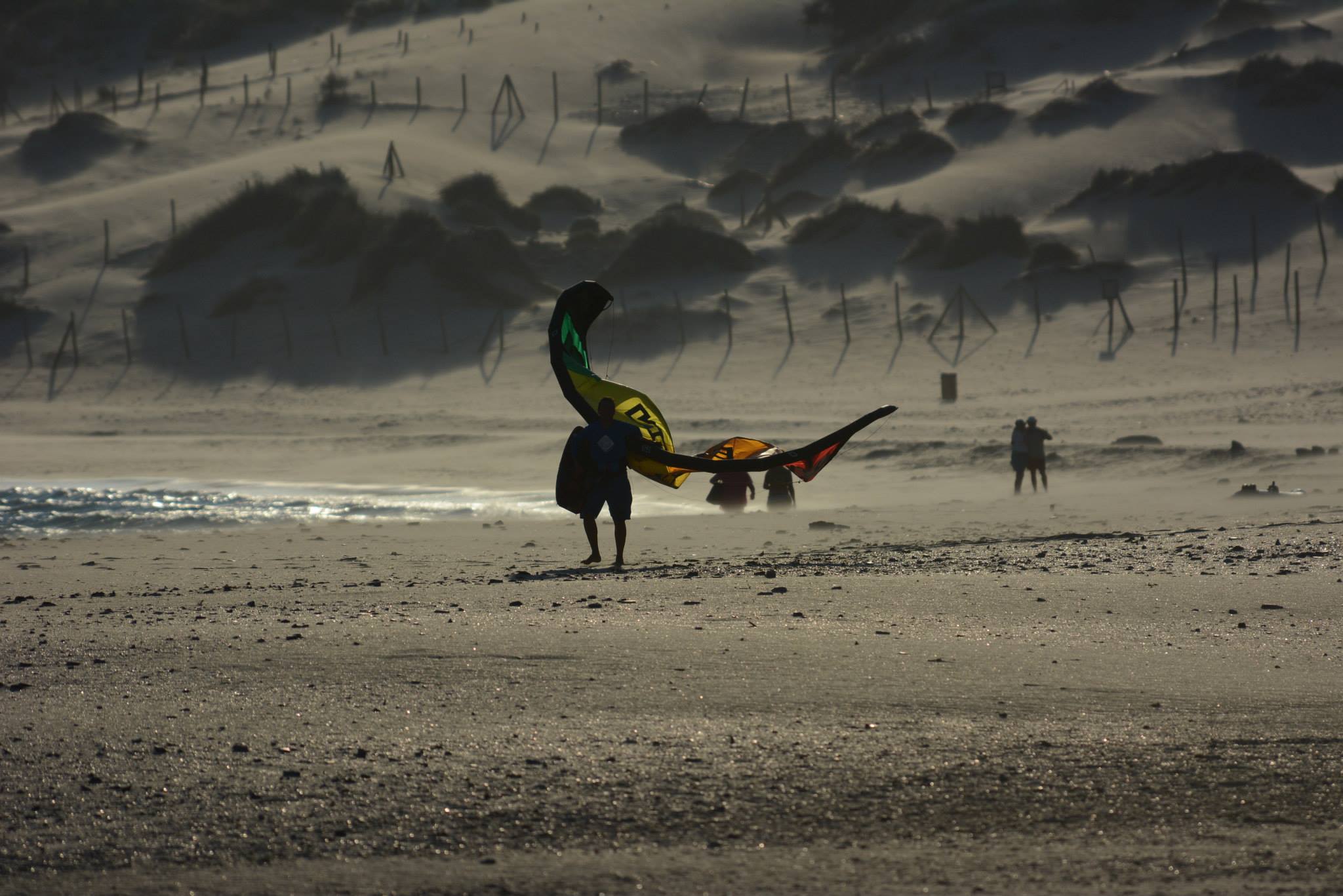 So finally we managed to move on to the European stage. After touring around half of Poland on Friday, taking care of the last things, and playing with electronics on Saturday, we finally set off. By us, I mean myself and Dominica, who will accompany me to Marseille.
On Friday, thanks to Teo, we managed to find some space on the car's roof. Such a trip is one of those moments where every scrap of space makes a difference. Especially that I couldn't leave my shisha, already famous among my friends, at home.
Sunday is on the way. Germany, Austria, the last refueling, because those Italians are crazy about fuel prices. And Italy :) GPS was useful, and what I'm looking at. I made a wrong turn. About parking. We stay overnight in the vicinity of the motorhome.
Morning breakfast and searching for a store to top up the net on a sim card from the trip to Malta. They closed the shop in front of my nose. Because every siesta, of course. Damn you Italy. I spent the time waiting for the opening to connect solar panels. I was just wondering what those Italians must have been thinking. A strange car and it's strange, and the guy solders some wires for half a day. They will still think that I am what Ahmed the Terrorist. But not stop. I was still pale ... at least until noon ...
So that Dominika would not fall asleep on the table sometimes, I showed her the longboard. Even if our imija changed to a Polish family on vacation. And not for a moment, I left the white socks and flip-flops for later. For now, I wrap these cables like a marmot.
Then a night bath in Garda and the first spot - Campione. Good seat. Five meters to the water. Only those fish were playing at the shore as if they wanted to breed their legs. I was already drooling at the thought of having dinner. Hmmm ... it didn't look like hurdles, nor did it look like a pike. It turns out to be poisonous. In fact, I was not worthy.
The next day is kitesurfing :) Unfortunately, the spot costs 10 euro. Well, finally kite. The choice of the place itself was not accidental. I read a moment earlier. So I can boast that I know. Well, you have to start with that there are thermal winds on the Garda. There is something Ika told me to speak to during the course of the Venturi Effect. The garda is oblong and only in the northern part there is wind. The right and left coasts are mountains and rocks, about 100-200m high. The air heats up and then pushes north to south in the morning and vice versa in the afternoon. The afternoon wind is stronger and occurs mainly on the left bank. The morning one is weaker and on the right bank. The most northern part of the lake is reserved for windsurfers. Kite players were freaking out too much and hugging the ferries. Apparently the didn't like us.
From 1 p.m., the wind started to kick in. So more or less like the myths said. It is not really a beginner's place. The beach is not that big and the wind is blowing it, so be careful. There is no need to go against the wind, because when it blows it only onto the rocks or into the world. On the spot, they require IKO grade 3.
However, the wind itself was a surprise for me. I expected squalls and a constant change of strength. And here it was blowing like a dryer 14-15 knots. I don't know if I was lucky or always, but I'm a bomb.
Unfortunately our sleeping in the wild did not like the beach owners and they started shouting something. We decided that we would not bend our hospitality and in the evening we moved on.
Unfortunately, the team from the spot sold us bad news. The entire region from Genoa all the way to France is exempt from kiteboarding. And the first spot is Cannes. You didn't want to believe a little. But it turned out to be true. The coast is beautiful and I recommend you take a ride along it. Not the highway, just the coast itself. Mega views. Every scrap of what can be called a beach is developed by a restaurant or a beach with deckchairs. So kite isn't easy. And it was not particularly windy at that time.
As we slept in the car at a gas station after leaving Campione, we decided that we could spend this one night at the campsite. Especially since the water tank was not connected yet, and it had no water. A warm shower is a nice thing. Somehow you forget about it every day. In the morning I hooked up the water pump, tap, full tank and we move on ... 100 meters away. Because you have to work at last.
A complete novelty for us Poles in the evening. Pizza!!! This very sophisticated meal has not yet reached our country. In Wrocław, for example, it is impossible to find a pizzeria ...
Pizza does not equal pizza. It is not so easy to find such a typical Italian, on a thin crust, without a ton of various additives. And we are not talking about a situation where the cook has become gloomy during the preparation.
Well, but we're going on. We reach Monaco at night. And a road check for good morning. "Hashish, marichuana, malboro?" Not sorry, it was in Paris. Documents please. Everything is nice and cultural. A photo for a bye.
We pass parts of the track where the Formula 1 race is held and we stop at the square where the average value of the car is half a million zlotys, if not baks. People are filthy rich there. Even taxi drivers drive brand new Bentleys.
I don't think I could live in such splendor ... for too long;) But seriously, this highly eloquent conversation in tuxedo about acquisitions of oil fields and diamond mines is not my style, so we go further.
We get to Cannes and it turns out that you can actually park your car on the kitesurfing beach, asphalt. But unfortunately sleeping is not so colorful. Let's say our roof top tent is moderately discreet. Every time the police came to watch the local youth go wild. Once in a police car, once in undercover. Sleeping there was out of the question, so the situation wasn't too interesting. Middle of the night...
Kite in Żabojadzku
As I wrote earlier , when we got to Cannes it was already late and we didn't have much space to sleep. Noise and constant police patrols stood in our way.
Sometimes, however, with a little luck, the problems fix themselves. Without any particular idea of what to do next, we started tasting the previously bought wine. A nice Frenchman joined us. We offered a glass but he was a Muslim in the middle of Ramadan so he refused. Then his friends joined us, we started talking about what we were doing there. They liked the idea of the trip very much and they offered to help us. We spent the first night, or actually the morning, at Ichem's, with the male part of the team. In the afternoon, after we scraped ourselves off the bed, we went to the beach. I went to work, and Dominika and the girls went to fry. That evening we were going to sleep with Beverly and Sharleen, sisters who recently moved to Cannes. A party at night, so we didn't get much sleep.
The next day was going to be THIS day, that is, the day I was looking forward to. Namely, the day I buy fresh prawns and cook them on the beach. They were supposed to be bought at the port, not in the store, and taken on the beach, not the parking lot next to it, let's say it was close enough. We compensated for these minor inconveniences with the quantity, three kinds of prawns and a fresh baguette. Shrimps must be served with garlic and spices, fried in olive oil. It turned out delicious.
Then some more fun with the longboard and we headed towards Hyeres, where it was supposed to blow any day.
No, we didn't go that straight, because there was a stop in Sant Tropez and the famous Pampelone beach, where, while Dominica was enjoying swimming and sunbathing, I took care of the first minor repair of the car.
We got to Hyeres in the evening and as usual our accommodation was picturesque. Well, we managed to pass a small kite session. The next day, Dominika finally took advantage of the wind for her first kitesurfing lesson. Unfortunately, it was also her last lesson on the trip with me, because the next day, due to the crowds of people on the beach and in the water, there were no conditions for the next lesson. In the evening, packing and going to the airport, as unfortunately Dominika's holiday was almost over.
I was left alone and started to think about another spot. A friend recommended Sete to me, but the windguru advised me to stop early, a joke near Marseille. The place looked very interesting on the map. Lagoons, dunes, sand and nothing else. I found it harmful to drive up and see. The GPS unfortunately had bad data and the road it chose was closed. But a few keywords, some gestures and I'm on my way. Not too long, however, because the asphalt was over quickly, then gravel, dust, sand and small pebbles. I was a bit surprised when I saw two large stones in the middle of the road. I literally pushed my way through them, rubbing my tires against them. As it turned out later, Lagounes de Beouduc is a national park. And in France, you can pitch a tent in national parks :) The stones on the road were a blockade for trucks that used to enter there with tons of sound, hectoliters of alcohol and hundreds of people. After rave parties that took place there, there was garbage, damaged dunes and sleepless nights of people who came there to just relax. The nearest village is about 30 km from there, so such a party truck is not something that is dreamed of and expected by tourists visiting this place, looking for peace and quiet.
Now it's a real kitesurfing paradise. During the 5 days that I spent there, I spent hundreds of kites and as many as one windsurfer. I don't know why just one, but I didn't think about it and enjoyed the great wind conditions. I met a lot of interesting people, ate Belgian bread on a stick from the fire and finally used the full potential of the car and its preparation.
The next stop is Montpellier, where I visited old friends. There was a bit of work on the car. The trunk was hard to bear the weight of the equipment, so with the help of Fred and a forklift truck from Lidl, we took everything off the roof. Then the front beam, which was the most exhausted with life, was replaced with two new ones. By the way, I also swapped the trunk with the tent, thanks to which I have easier access to things in the trunk, and the tent tarpaulin can now be put on better.
These seemingly little things took me two whole days. So I didn't want to wait any longer and started towards Leucate at night. The forecast for the next day was great. However, my plans were broken by a truck driver who preferred the middle of the road as his private lane. He mowed my mirror, and it broke my side window. Then, as if nothing had happened, without pressing the brake, he drove on. I turned around and started chasing him. Driving over the fields did not help him. As the road ended it finally stopped. Nothing in English of course. Only when a record was broken he kept repeating "se bon". How "se bon" where is my glass? I took a picture of the signs and started calling the police. When I was on the line, the culprit escaped again. We managed to get along with the lady on the line, but the police car did not appear in the Polish style. After all, no one died ... So I'm calling this number again. I translate in English what's going on, to which I hear "ne parle angle" and the receiver down. I was stunned. I'm calling again. This time, without a word, the handset is down. Well, roasted cramps, someone would be murdered and a colleague ne-parle-angle: se la vie. The romantic frivolity on the alarm line knocks you down.
The case ended at the police station the next day. They found the guy by the car numbers and told him to come. When he arrived, he said it was my fault, and he ran away because I was aggressive.
And he saw my "aggression" in the middle of the night, in the departing car, without a rear-view mirror. He might as well have said he thought I was an alien and wanted to kidnap him. After all, the car had lights, and you know lights = aliens.
Another day of fun with the car, of course, the glass was gone. So I ordered a delivery to the station behind Leucate, and in the meantime I got a beautiful glass of plexiglass for free.
After the French and Belgians scared me how dangerous it was in Spain, I was about to ask if they might not have armored vehicles. So with a Renault Kangoo mirror, selected with the help of Silk from Norauto, and a plexiglass windshield, I headed for Leucate.
I was hoping to be able to swim again. My hopes were dashed by the boy who launched the kite due to the lack of wind. As it turned out, it took him a bit, so I helped him get over him and drove him to the place where his scooter was. By the way, I don't know if it was more of a scooter or more power tape, but it was driving. Then I met Olivier and Katerina, a couple of kitesurfers from Switzerland, so the evening was nice. The next day is a cool breeze and new friends with people from all over Europe. La Palme is the first place from Rügen where the water was shallow, so there were some new things to try. Only melon-sized jellyfish weren't encouraging. Fortunately, when dealing with jellyfish, there is a rule of thumb when the big storm rains, so they weren't too stinging. Then, in Spain, I saw even larger specimens.
Out of interesting people there, I met a young boy who admitted that he was growing marijuana in order to be able to do kitesurfing. From what I can see, in Spain such "business" is even more popular. But the law is also more liberal.
The next stop is Saint Cyprien. Unfortunately, there is not enough wind, but interesting people, about whom I have already written .
The next day, the car's windshield returned to its place. Another nice meeting with another old friend who had internships in Banyuls-sur-Mer and Spain.
Vive la Espana
Let's say delicately that I got a little scared with Spain. Belgians, French, Dutch, Swiss, they all said "be careful in Spain." There were also stories in the stories about robberies with a weapon in his hand and a barrel at his temple.
After such stories you are a bit biased. So I prophylactically decided that I would choose to stay at the campsite. Unfortunately for me it was the peak-peak season, so the prices knocked you on your knees. 45 euros per night at the campsite, for one person, and it was not easy to find vacancies. My jaw dropped, but I gritted my teeth and ok, only in Catalonia, where they supposedly hunt for foreign car registrations. The campsite was about 200m from the sea and there was a swimming pool !!!
With a pool which I obviously didn't use but I could. Still, to be sure, the above price did not include meals. So take it easy, that's how much you can rent a hotel in Spain.
Catalonia is not very fond of kitesurfers. The only exception is the bay from Roses to Sant Pere Pescador, where I was and another spot closer to Barcelona. Great place, beach bar, sea, beach, wind. Still a little bit to the side so more guys than beautiful women in bikinis but let's say pretty close to paradise.
When I looked at the forecast, I had a smile from ear to ear, but the locals were less happy. The tramontana, which is so much loved in Leucate, or the northwest wind, is not eagerly awaited in this area. Probably because it is a bit uneven, and those locals were not rather on Tarifa by the levante;)
I had a pretty good swim. One day I tested the kites from 7 by 10 to 12 meters that day, so a bit variable, but the feeling of kitesurfing fulfillment was there.
My plan was that the next stop would be Alikante, which my friend didn't recommend. So I consulted the nursery. I got two seats at Delta de l'Ebre and Capo de Gato. "I'm pretty flexible," so why not.
Delta de L'ebre is a seat that is a bit similar to our Hel. Long peninsula, shallow and warm water. Unfortunately, the thermal winds do not work very well there. Apparently in winter ... I mean the Spanish winter, which means that during our summer, the winds are stronger there. I managed to pass a small session there. Well let's say I'm waiting for Nobile to launch Breeze, a light-wind kite. This place is no less interesting, worth visiting for some winter trip.
In turn, the second seat recommended to me is heaven on earth. Capo de Gato is a must-see spot. First a plain, then a great mountain that is also a peninsula. The views are breathtaking, and a ride on the road boosts the adrenaline level in your blood. Unfortunately, I had little time, because at night I was supposed to pick up Matt, a Pole who comes from Wrock, but lives in Barcelona at night. He moved there in pursuit of the wind, and he wanted to join me for a few days as part of a long weekend.
On my way back to Capo de Gato, I saw two kites, so I was already rubbing my hands. The water is practically perfectly flat, but the wind is offshore. As it turned out, one of the kitesurfers is the current Spanish junior champion (at least that's what I understood), who was with his brother and father, the owner of the motorboat. A happy girl was selected from the group to translate my English into Spanish. In this way, I secured a free rescue in a mega-location and great conditions. With two guys combing the handle passes, I looked like an amateur with my backroll, but I got off the water with a wide "banana".
Slightly late, I picked up Matt and we headed for Tarifa. Yes, THIS Tarifa. How have I written before ???? However, Tarifa will not become my favorite spot.
While I was there with Matt, the Levante was a bit polite and not jerking that much. Nevertheless, it was one of the first times that I used T5 kites, i.e. bows from Nobile. Mostly I prefer C-shap Fifty-fifty hybrids. But with such uneven winds, the bow design just works better.
Once again I had the opportunity to test my instructor skills. I am lucky as an instructor because I taught two nice girls.
On Sunday morning we headed towards Morocco to check out Moulay Busalham, and on Monday Matt was supposed to catch a flight from Casablanca.
CDN ...
I travel, collect memories, live in the moment.
Enjoyed reading this article? Share it!