Family and quiet camping outside Rome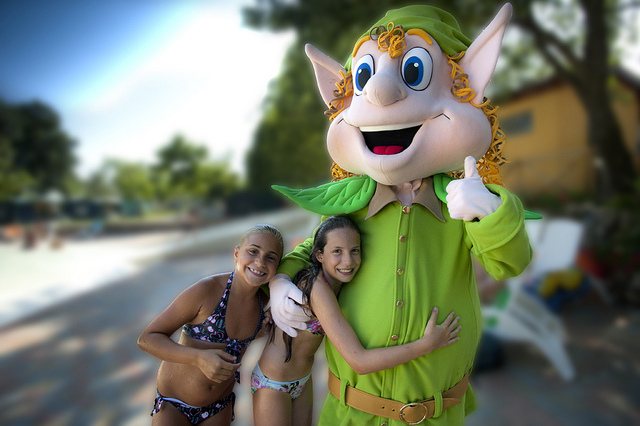 The campsite is located 45 minutes from Rome in the village of Fiano Romano. There are many campgrounds much closer to Rome city center, so why choose this one? It is because it is quiet here and a pleasant coolness flows to the campsite straight from the forest on the border, where the campsite is located, and straight from the campsite you can go out to the hiking and bicycle paths in the surrounding hills.
The camping is medium-sized, which makes it quite intimate . Being on it, we had the impression that we know all the inhabitants and employees of the campground. Although it is small, it has all the amenities of a real Family Park and even more, because all additional attractions are free, such as a games room or trampolines. In addition, as standard: swimming pool, water lagoon with slides, playground, all-day animations for children, evening mini disco and animations involving the whole family, restaurant, shop and football and volleyball courts.
Plots are few but spacious and partially shaded. The holiday homes are located at different points on the campsite. We like the ones located at the top of the campground right next to the forest. It was pleasantly cool there, and there was plenty of shade.
You can see that the camping is constantly changing and expanding. The service is nice and the atmosphere is truly family.
More information can be found on their profile in our campsite list or on their website
See our video from this campground. If you like it, click "Catch it up" and subscribe to our channel , because there will only be more such movies.
We have created the CampRest portal for people who value freedom and travel on their own.
Enjoyed reading this article? Share it!