What types of motorhomes are there?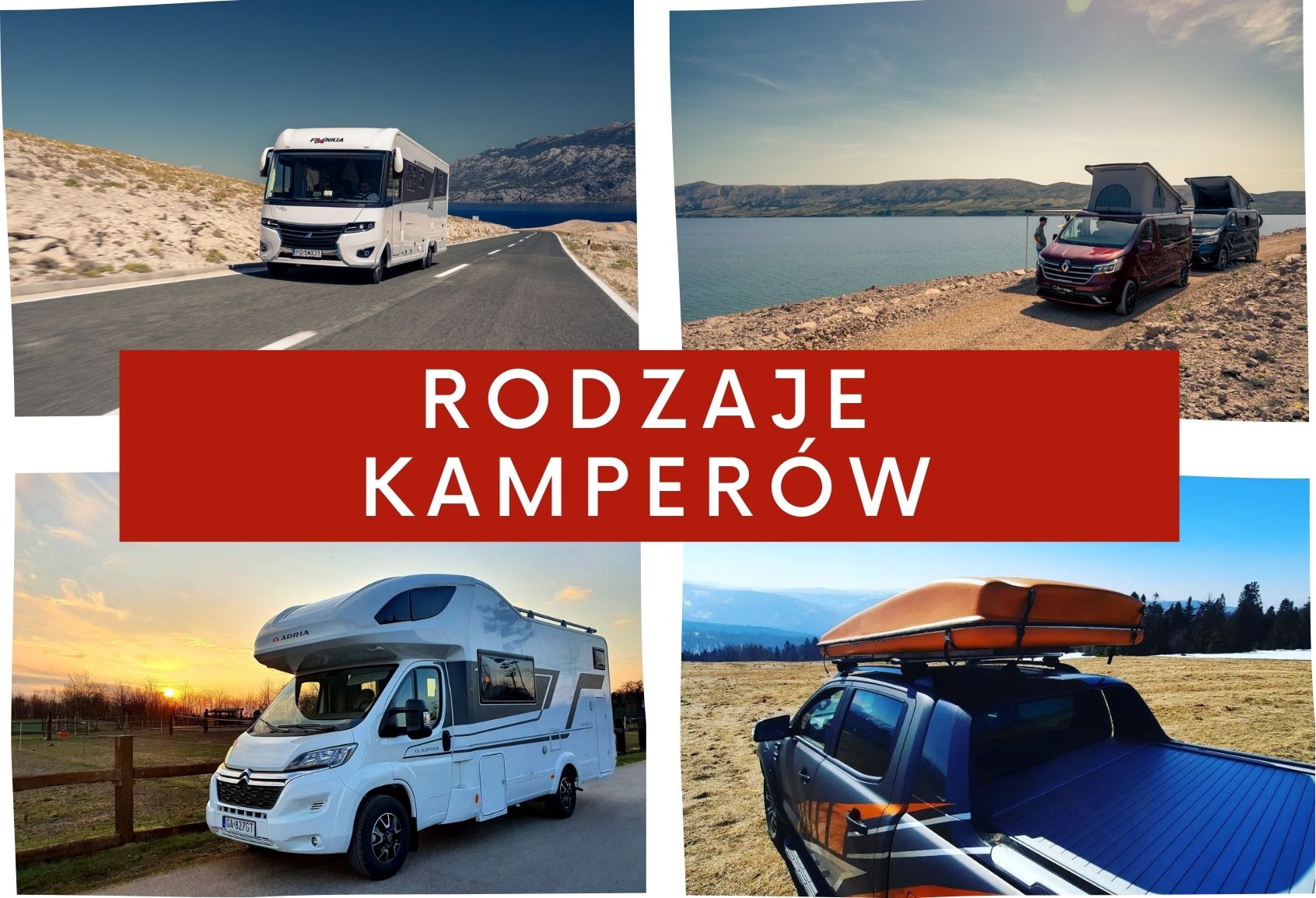 A camper is a great solution for people who love traveling and independence. campers are not only a fashion for cheap travel, they are also a lifestyle and a way to explore the world without having to worry about booking accommodation. However, in order to enjoy comfort and independence while traveling, you must properly adjust the camper to your needs. The fashion for traveling in a car that also serves as a place to sleep, which has been going on for years, has made the offer of this type of vehicles quite wide. Numerous types of campers mean that everyone can adapt it to their needs. They can be both bought and rented at many points throughout Europe.
---
If you are considering renting a camper and are looking for a company that provides camper rentals in your area, check out our database of professional caravanning companies - camper rentals.
---
Usually, a camper looks a bit like the traditional van on which it is created (this applies to the chassis and the driver's cabin). Its interior is adapted to transport people and larger luggage, and also provides a place to sleep and prepare meals. Campervans are usually equipped with a gas stove, a refrigerator, a washbasin, a bathroom with a shower, a chemical toilet and a living area (i.e. several sleeping places and a seating area). The permissible total weight of these vehicles usually does not exceed 3.5 tons, so you only need a category B driving license to drive them.
What types of campers are the most popular in Europe?
Campervans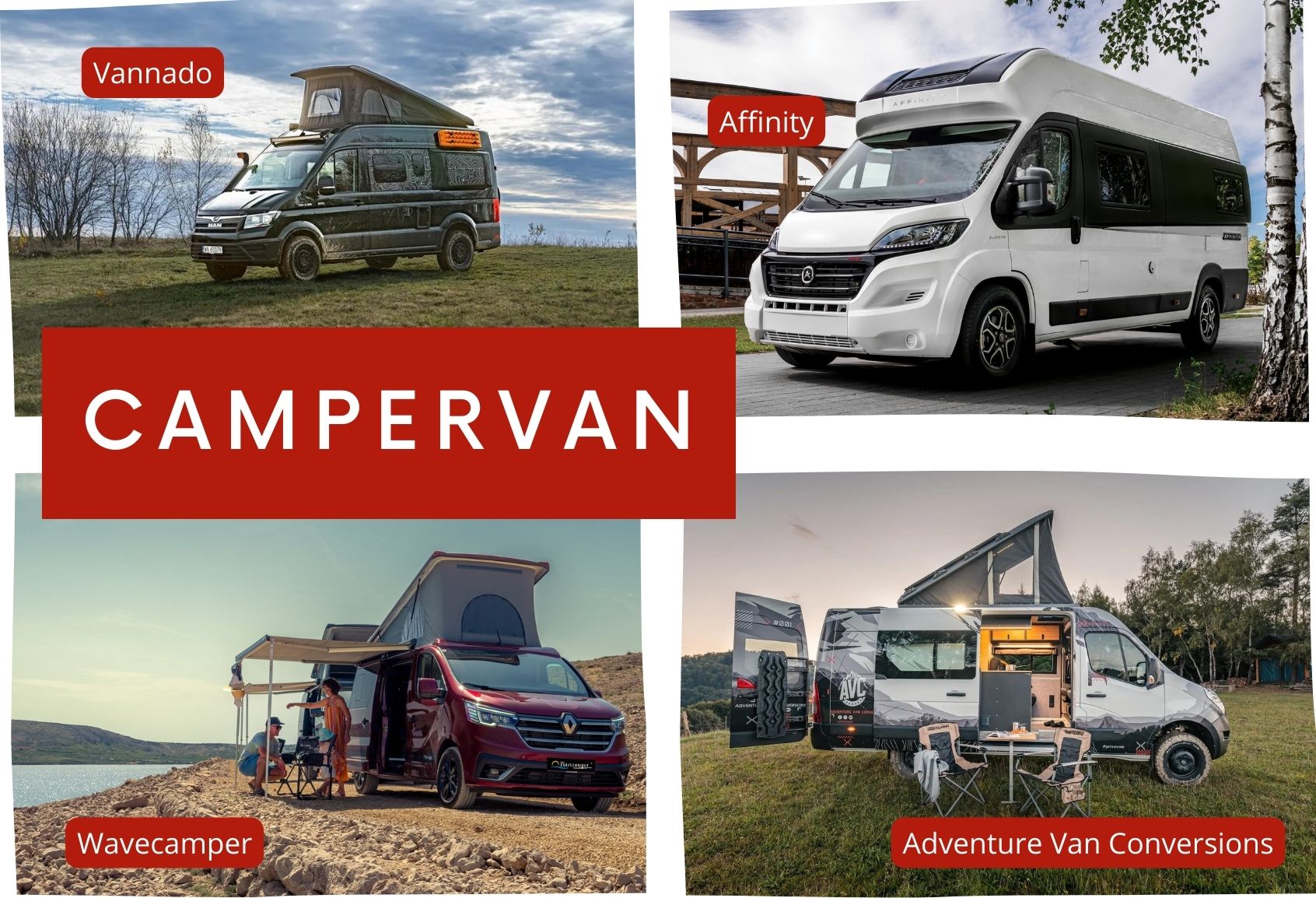 More and more often, we can see smaller campers on the roads, which are based on a suitably adapted, mass-produced common bus, the so-called We can divide them into two types:
Mini-campers produced on chassis such as Renault Trafic, Volkswagen T5, T6, etc.
Campers produced on larger chassis such as Fiat Ducato, Mercedes Sprinter, Volkswagen LT, Crafter, etc.
The advantage of such vehicles, apart from lower fuel consumption and higher speeds, is the ability to enter places inaccessible to larger campers due to their size and the possibility of overnight parking in places where standard campers are prohibited. The downside is, unfortunately, less space for luggage, sleeping and resting. But when there are only two of us traveling in such a vehicle, this should be enough.
In our database of campers for rent and purchase you can find CAMPERVAN campers
Campers with alcoves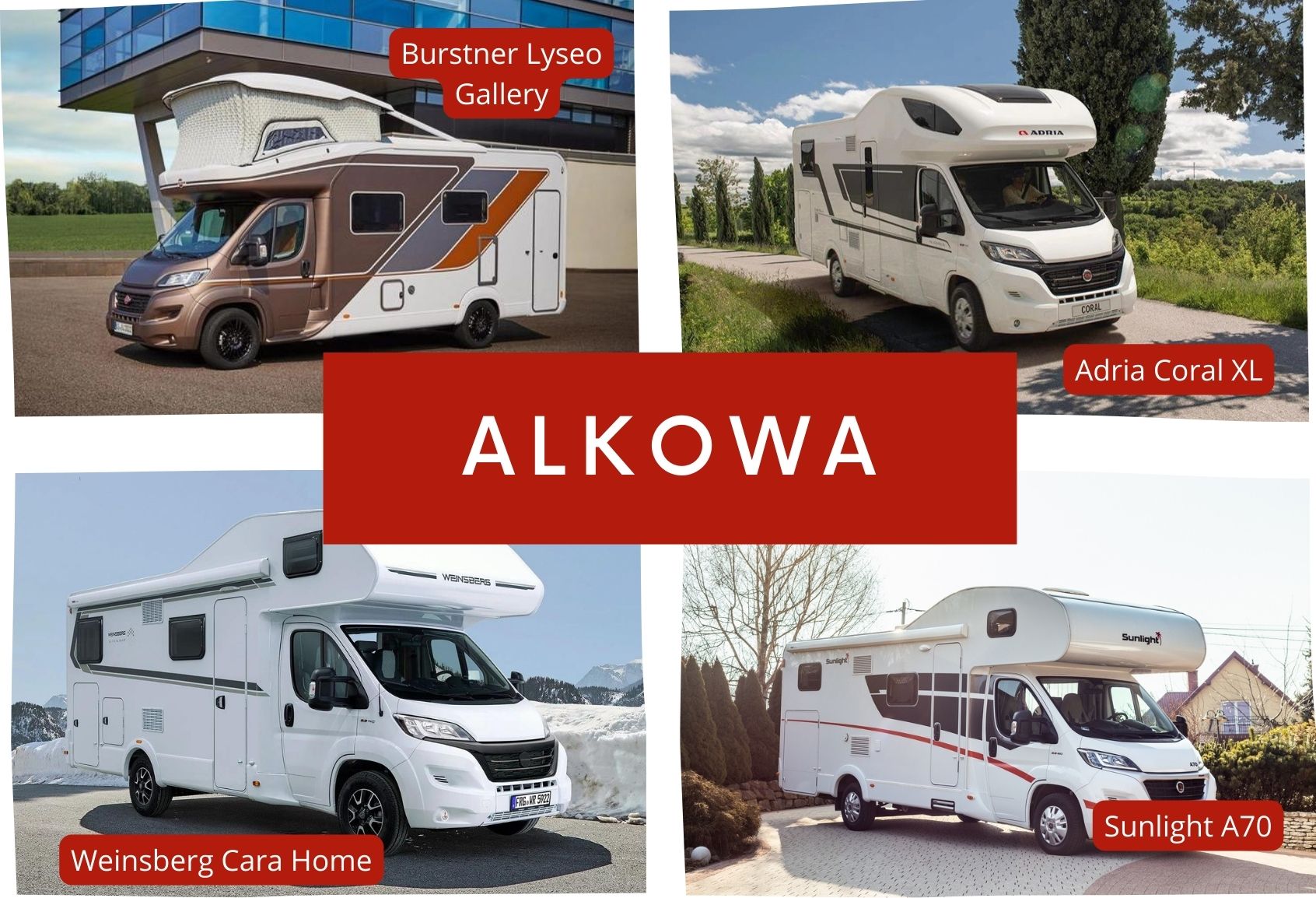 Alcove campers are the most common on European roads. These are campers in which an additional sleeping place is located above the driver's cabin. In such a superstructure, i.e. a recess, there are usually two sleeping places . Underneath the additional bedroom there is, of course, a living area with its basic equipment.
Campers with alcoves are very popular in rental companies because they can accommodate the most passengers. This type of camper can sleep up to seven people. During the day and while traveling, the alcove can be used as a place to store luggage or other items that interfere with moving around the living area during the day.
A wide and comfortable bed allows you to relax, which is also important when traveling. These features make alcoves have many supporters.
However, there are also those who complain about certain inconveniences associated with such a camper. The biggest disadvantages of using a camper in an alcove include the relatively high fuel consumption resulting from the lack of a streamlined body of the vehicle and the inconvenience of getting into the bed using a ladder.
Semi-integrated campers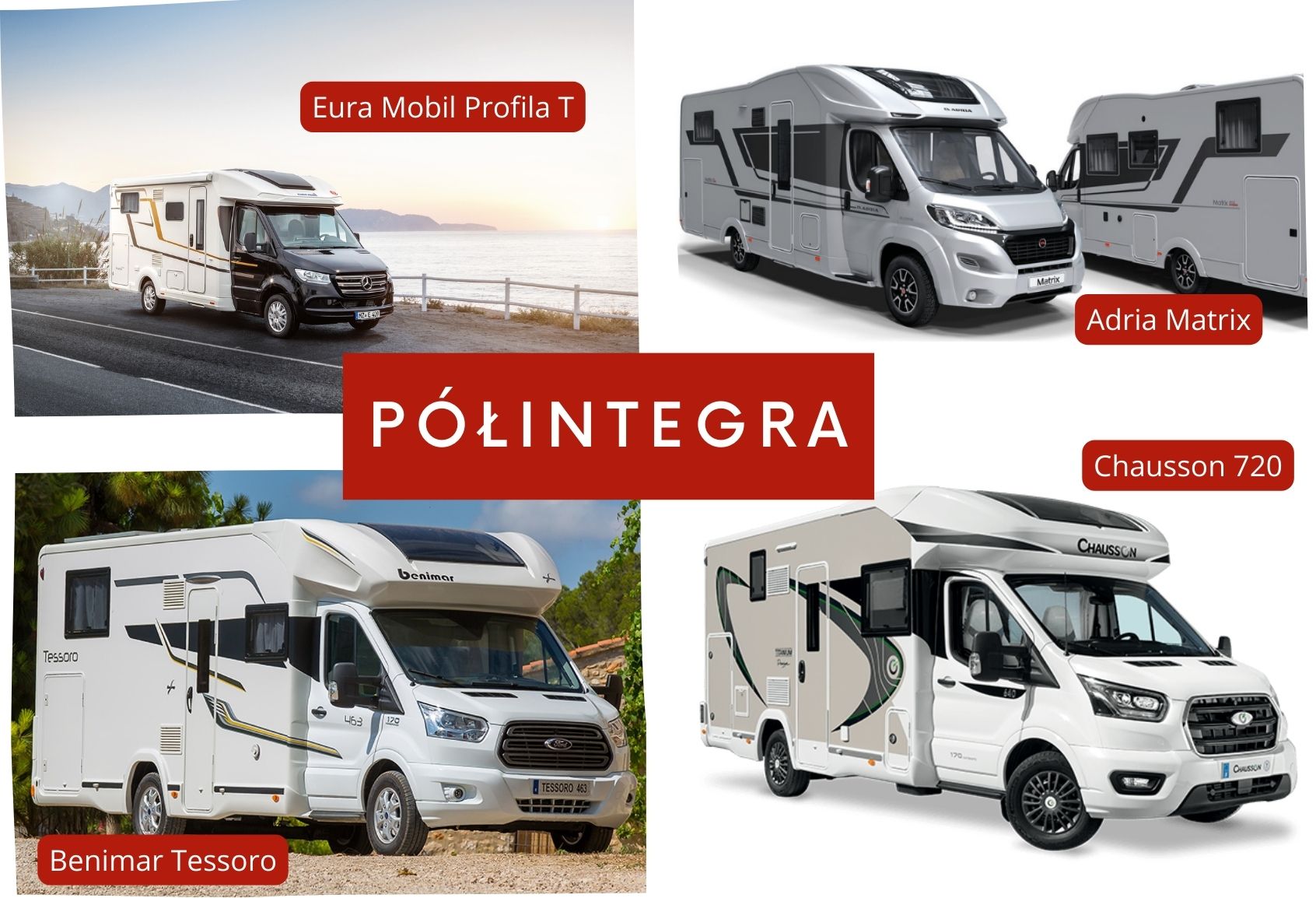 Campers with partially integrated structures are also available. These are vehicles in which the living area is partially integrated with the cabin. The cabin is mass-produced here, and the living area protrudes slightly beyond its outline.
There is no recess above the driver's cabin. It is a motorhome that has its advantages and disadvantages. The disadvantage is the small sleeping area and the lack of space above the driver's cabin that could be used as a storage space for larger, although light, items. The small amount of space in the vehicle is compensated by the ability to drive faster and reduce fuel consumption thanks to its aerodynamics. Semi-integrated campers are also slightly lower than alcoves, making it easier to travel under bridges and tunnels.
---
Semi-integrated campervans can be found on our campervan finder.
---
Integrated campers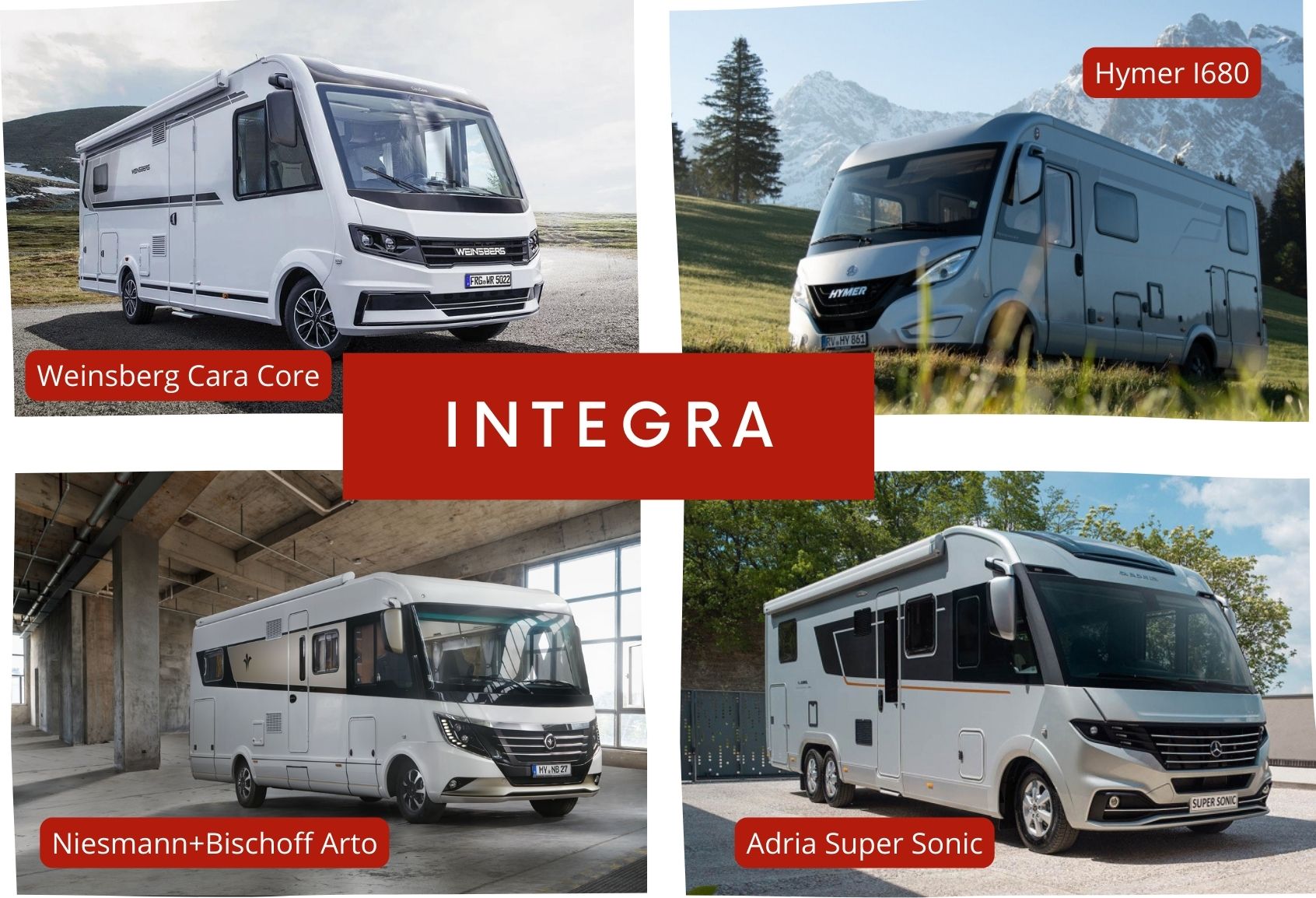 The most luxurious solution is integrated campers . Their structure is connected to the cabin, and the vehicle itself forms a uniform body.
Their biggest advantage is the increased living space at the front of the vehicle and the same width along its entire length.
Many manufacturers of such campers produce products taking into account individual customer preferences. This is what Niesmann+Bischoff, known for its top-class campers, does. The most important advantage of integrated campers is maximum use of space and extraordinary comfort.
The disadvantage of this solution is the higher price than in the case of solutions in which the cabin comes from the base car and the higher curb weight, which also reduces the load capacity. Integrated vehicles are most often found as 4-person campers.
---
If you are wondering what type of camper is right for you, in the article " Buying your first camper - a set of questions before purchasing " we have collected some questions that will help you make the decision.
---
Camping extensions for off-road pick-up vehicles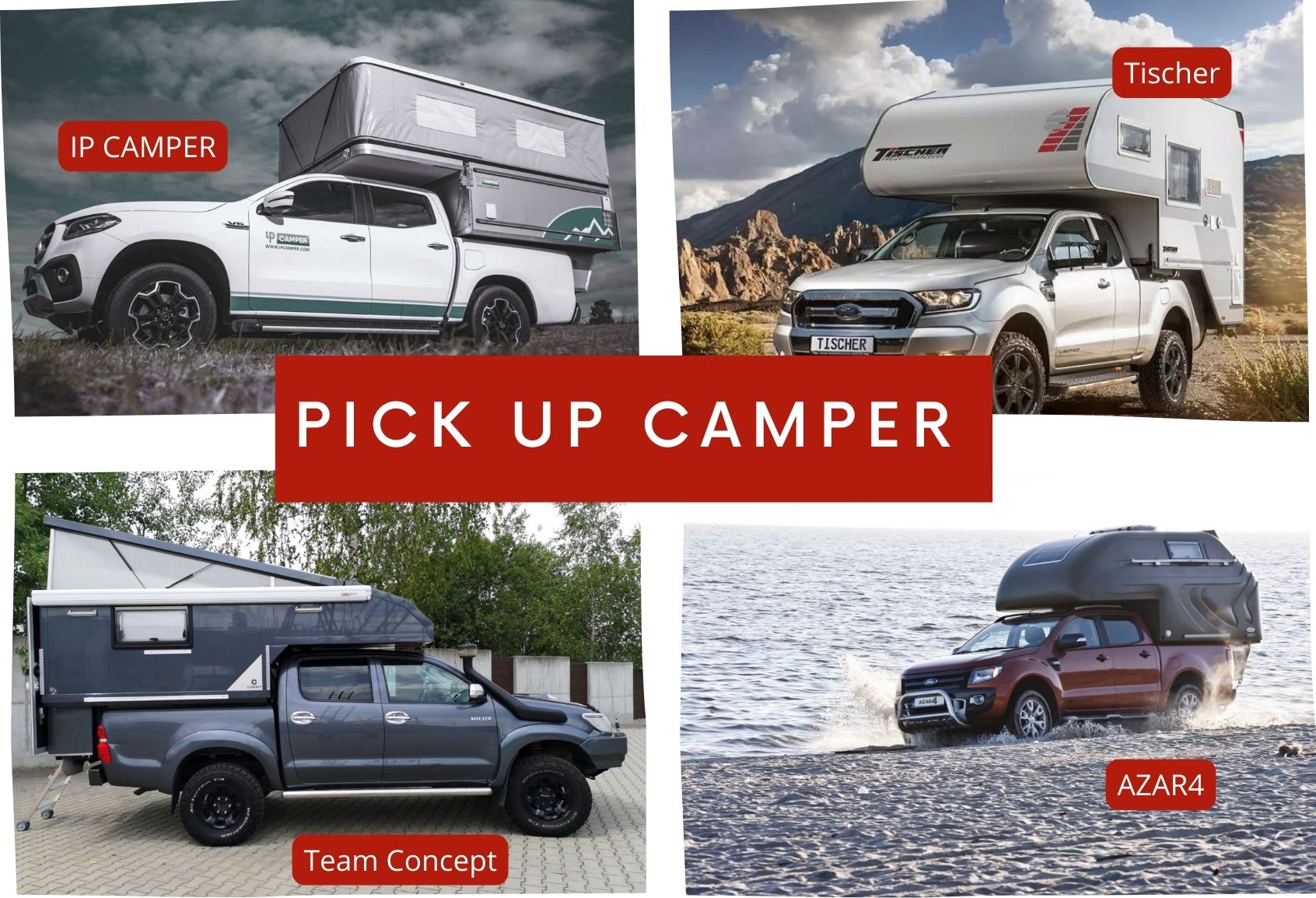 For people who value trips off-road and in difficult conditions, the solution is ready-made bodies for loading into the cargo space of pick-ups .
This solution allows you to sleep under the roof and use a small toilet and kitchenette. There are two types of such structures, foldable and rigid, which do not require any work before overnight stay.
American campers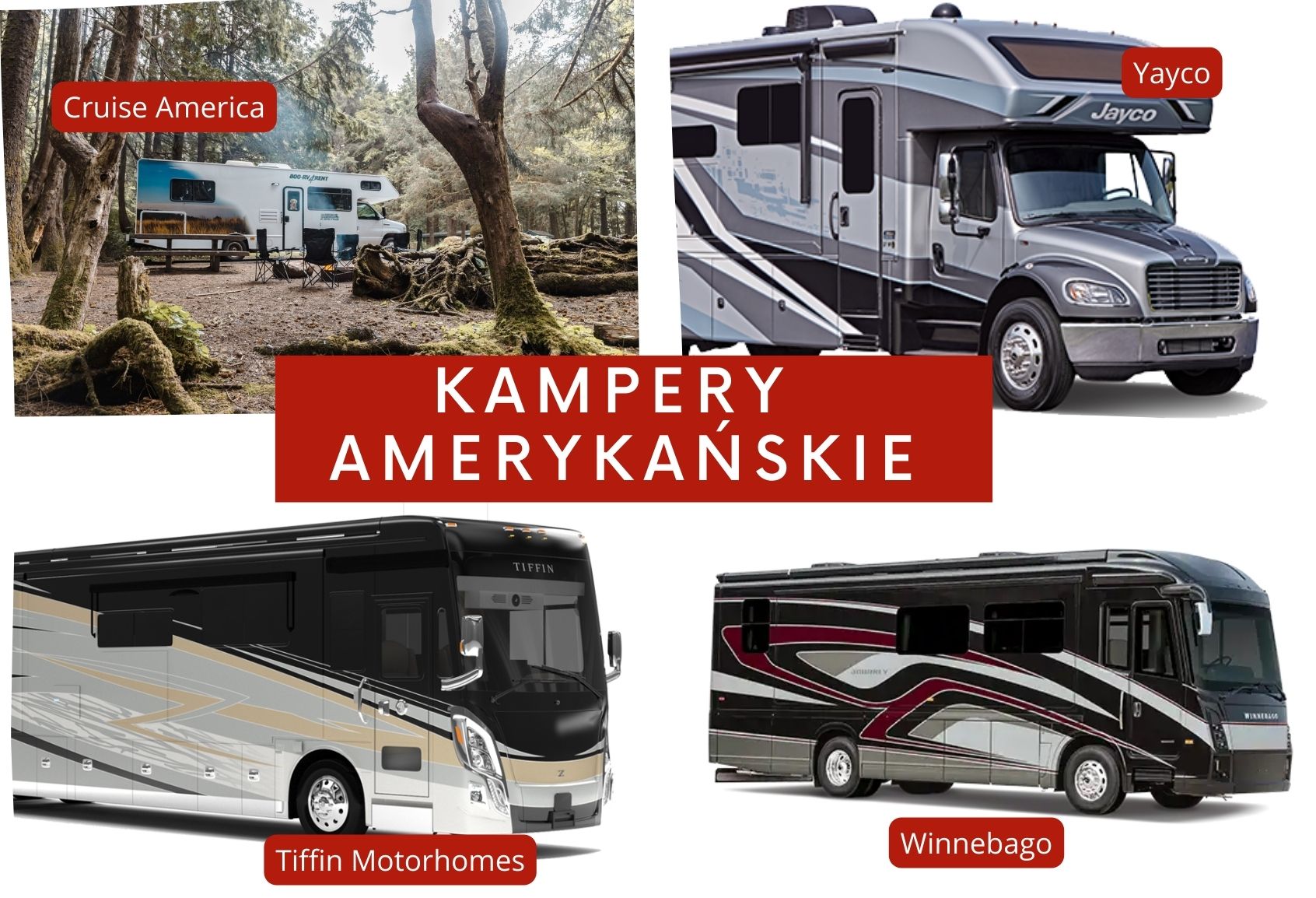 Motorhomes manufactured in the USA are a separate class and type of camper. Like everything in America, they are huge and designed primarily to increase comfort and ease of use in every way.
Unfortunately, the conditions at most campsites in Europe do not even allow entry to their area, they are simply too small, so to ride these villas on wheels it is best to fly to America, rent a camper in the USA and see a bit of another continent.
CampRest rents motorhomes in the USA and Canada, please visit USAkamperem.pl , where you can check the current prices of motorhomes for rent in America .
We have created the CampRest portal for people who value freedom and travel on their own.
Enjoyed reading this article? Share it!