5 accessories that will improve comfort during trips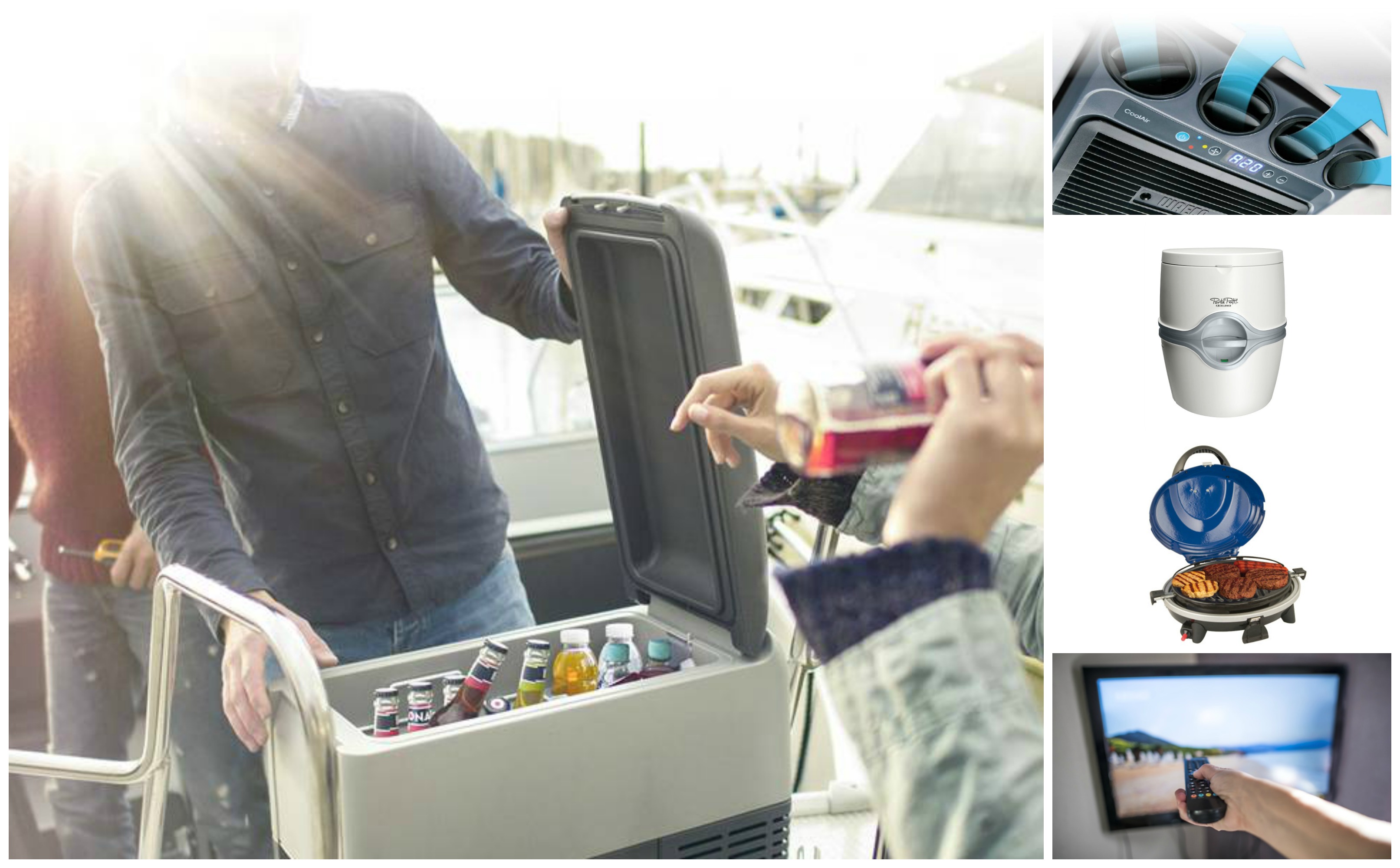 Traveling by motorhome or ordinary car is a real treat for those who like to discover unknown places without giving up the comfort known from home care. However, for your dream vacation to be fully successful, it is worth taking care of the appropriate equipment of our house on wheels. We present 5 accessories that will make car trips even more convenient!
Portable refrigerator
Most motorhomes are equipped with a large refrigerator as standard, which is located in the living area at the back of the vehicle. However, even when going on vacation with a smaller car, without such a solution, we can enjoy access to a cooling device. We especially recommend portable coolers by Dometic, which, when installed, for example, in the place of the armrest, can accommodate small bottles and small snacks, and thanks to their quick and easy removal, they can also be taken on foot trips in the area. With more people, solid refrigerators with a capacity of more than 40 liters are better suited, but due to their weight they will not be suitable for easy carrying. Motorhome drivers who like to feast by the vehicle can use comfortable refrigerators placed in the luggage compartment. Access from the outside of the vehicle allows you to reach for chilled drinks without going inside the car. Refrigerators offered by leading manufacturers differ not only in capacity, but also in temperature and cooling method, type of power supply, energy class and additional functions. Before buying in a camping accessories store , it is worth getting acquainted with the detailed description of portable refrigerators.
Gas grill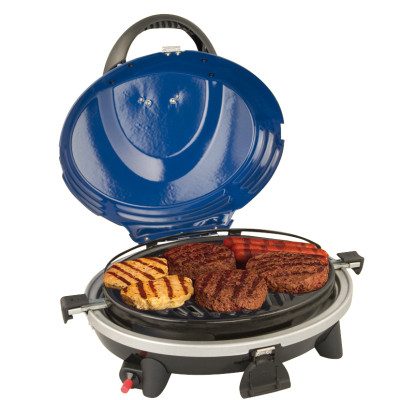 In the case of campers, a good choice are gas grills with quick ignition, which enable feasting together regardless of the weather. Contrary to traditional grills, they do not require the use of coal and fire starters, which take up valuable space in the camper and may turn out to be unusable after soaking. The fashionable multifunctional grills with lids, thanks to their interchangeable surfaces, allow you to use various methods of preparing meals - from grilling, through frying and baking, to cooking.
Air conditioning

The climate of a camper trip is also determined by ... air conditioning! Thanks to it, journeys in a motorhome will be comfortable even on hot days. Motorhome owners can choose between roof and under-bench air conditioners. The former, together with air diffusers, can be quickly and easily inserted in place of roof windows. Thanks to this, we do not have to make additional holes in the motorhome's ceiling, which, in turn, allows us to keep the vehicle tight. The air in this type of air conditioners descends from top to bottom, cooling the interior of the entire motorhome. In motorhomes, where there is not enough space for a roof system, the under-bench air conditioning, usually installed in the luggage compartment, will work better. Although it takes up valuable space for luggage, it does not affect the aerodynamics of the motorhome and its height and loads it less than the roof air conditioning. The air conditioning mounted in the glove compartment produces an evenly distributed air flow through the three vents. Using additional accessories, we can change the arrangement of openings in the interior of the motorhome and air-condition selected zones of the vehicle. When deciding to buy air conditioning, it is worth taking a closer look at the models equipped with the option of heating the room and the possibility of remote control, which provide additional comfort when using the air conditioning.
Tourist toilet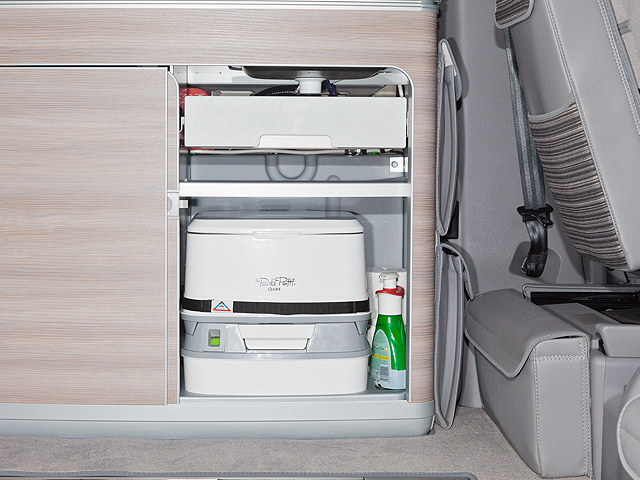 The full comfort of traveling in VAN type cars, as well as smaller and older ones, without a fixed toilet, is ensured by the possibility of installing a tourist toilet in them. It is a good idea to choose an easy-to-use portable toilet that can be used in places where there is no access to a normal toilet. Depending on the version, compact toilets can hold up to 21 liters of waste. Wide access to chemicals allows you to keep them clean and fresh. A helpful addition will be a multifunctional toilet tent, which we can put up anywhere in nature, enjoying the sense of privacy.
LED TV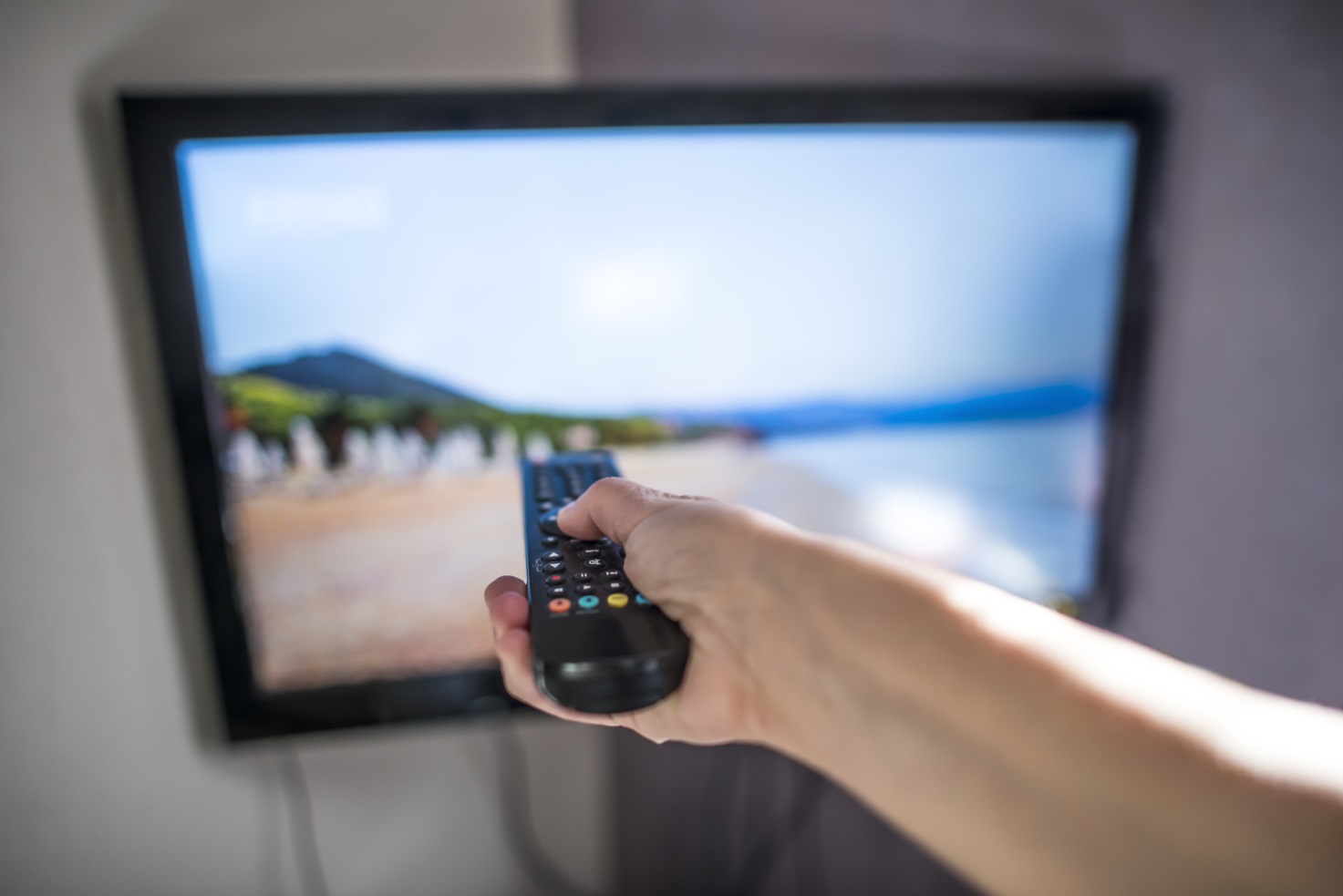 In a camper, just like at home, it is also worth taking care of entertainment - especially when the weather outside the window does not encourage you to explore the area. Mounting an LED TV in a motorhome is no longer a fad, but a convenient standard. Thin and flat models with a vibration-resistant structure do not take up much space, and in the more expensive option, they can also be mounted and hidden in furniture.
This article was prepared in cooperation with CarGO!
We have created the CampRest portal for people who value freedom and travel on their own.
Enjoyed reading this article? Share it!