A tent for every occasion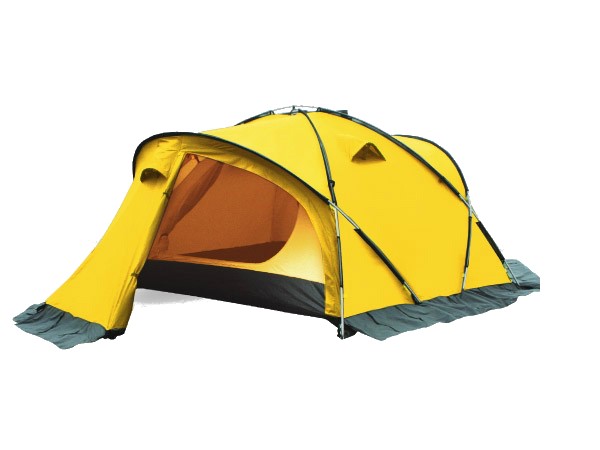 Traditionally, the tent season begins with the advent of the warmer season. However, sleeping in a tent is not only about summer trips to the seaside or festivals. A good tent is actually a second home. In our store, we perfectly understand the fact that, depending on the conditions and needs, everyone requires an individual approach and a perfectly selected range. That is why our offer includes ultra-light single tents, spacious family tents, durable expedition tents as well as tents for short and undemanding trips!
Here are some of the top models:
SALEWA Tent DENALI IV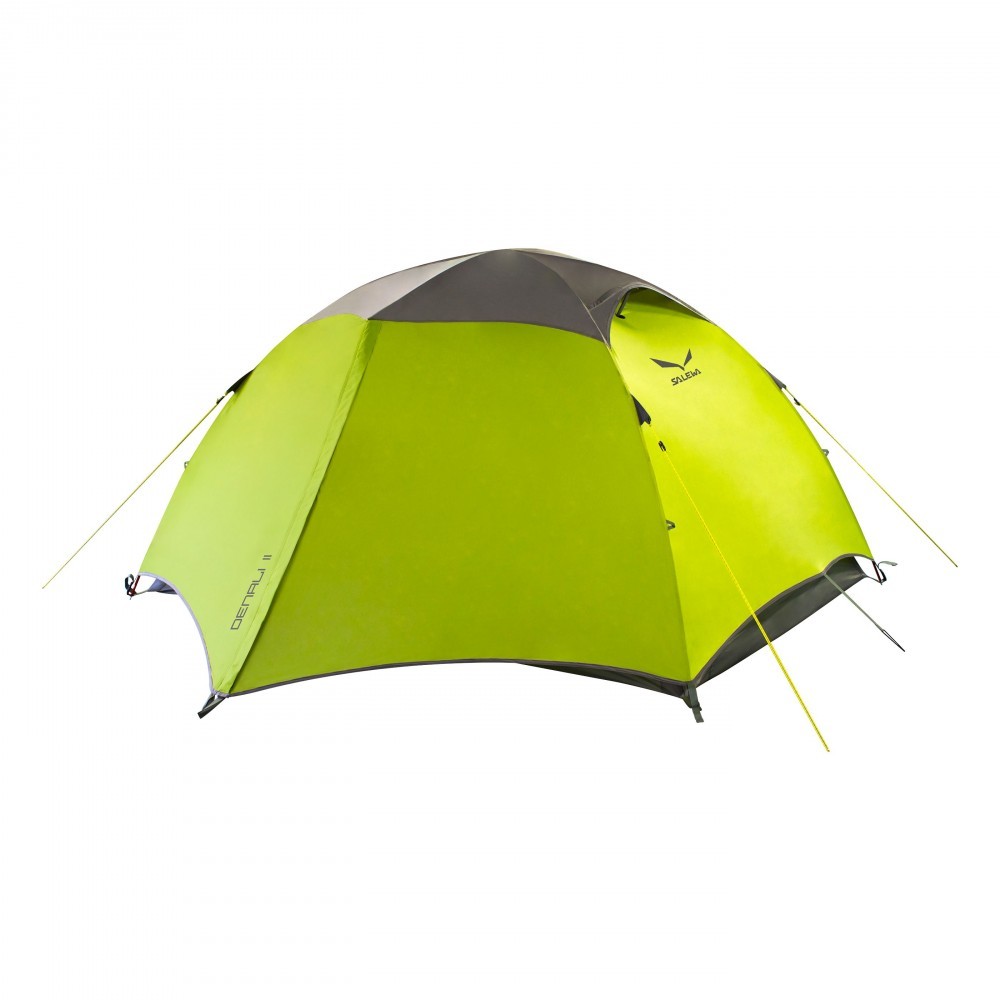 The Denali IV is a sturdy dome tent with good ventilation - exactly what you were looking for! The Denali IV is big enough to take on trekking trips, but small and light enough to be a cycling companion. It will also be perfect if you are going on a trip with your family! This spacious tent can be your comfortable home while traveling. Thanks to the SRS system, it is very easy to set up, thanks to the reinforcements it can be used for many years!
CAMP MINIMA SL II tent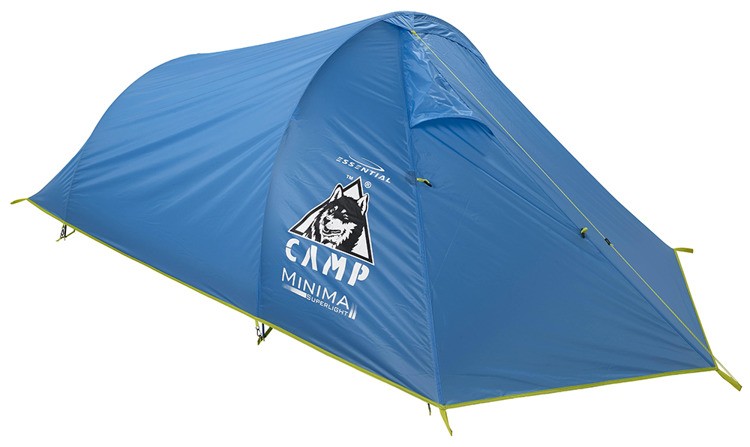 SL stands for Super Light - it is one of the lightest two-person tents in the world (1.5 kg)! When your absolute priority is the lowest possible weight and at the same time you do not want to lose versatility, water resistance and durability, Minima II SL should be your first choice. This two-person tent has all these features and, in addition, it has good ventilation, it folds and unfolds very quickly and is not afraid of even the worst rainstorms. With it you will feel light and confident! Wherever you go. It's a great choice for walkers, hitchhikers, motorcyclists and cyclists!
MARABUT QUITO tent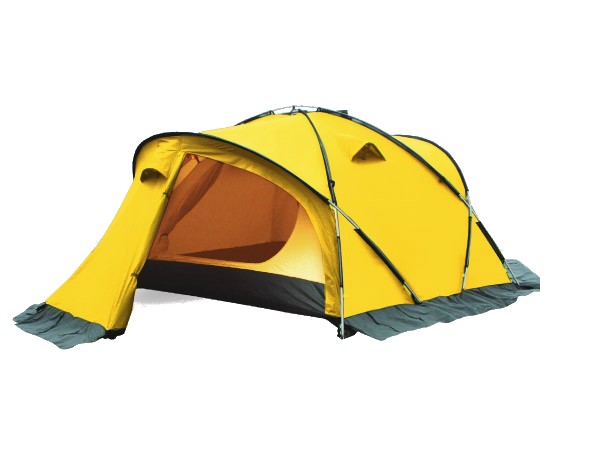 Quito is a tent for people looking for a very spacious, large "two" intended for expeditionary and trekking purposes. The tent has 2 apses - one can hold all the equipment, in the other you can easily cook even during strong gusts of wind. Equipped with all valuable trinkets, incl. : side fans, reflectors, pockets. It is especially recommended as a base tent. Before it was included in our offer, it was successfully tested in the Himalayas.
FJORD NANSEN TROMVIK II tent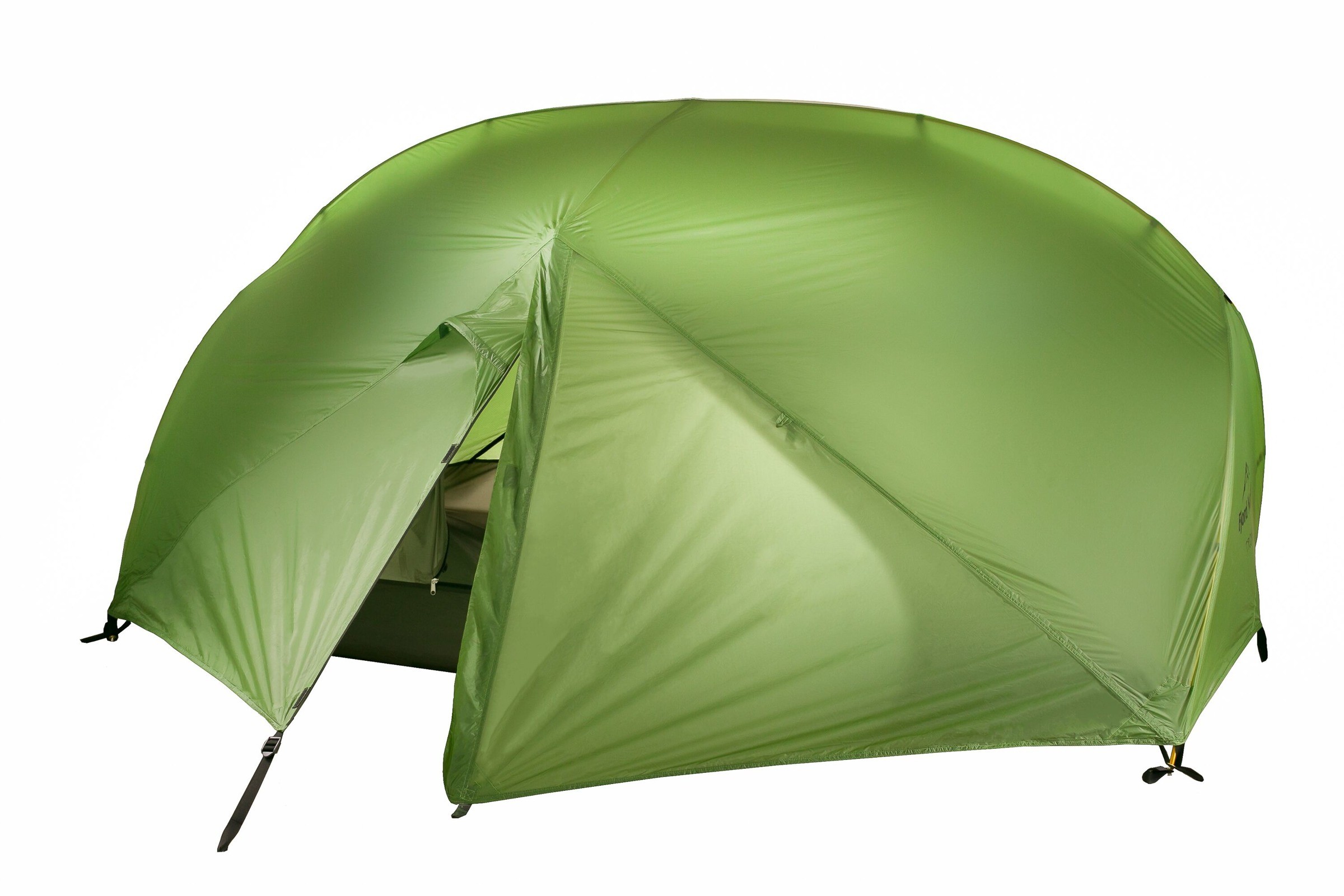 TROMVIK - ultra light and super functional. Made of completely new (light and durable) materials. It is a tent based on the 2Y frame structure (similar to the Tordis), which gives much more space in the bedroom (thanks to the significant reduction of the slant of the walls compared to the classic igloo). The additional crossbar of the frame makes the side walls of the bedroom almost vertical, which makes the tent quite spacious inside and you can sit in it freely.
| | |
| --- | --- |
| | The author of the article. The article was prepared in cooperation with the Outdoorzy.pl store |
We do what we know best and stay true to our goals. We want our customers to have the best possible shopping experience with us. That is why in our store we offer carefully selected equipment for climbing, hiking and mountain sports, running, mountain biking, winter sports, as well as travel accessories. Our warehouse is full of hundreds of outdoor products from the largest and well-known outdoor brands, as well as those that aspire to become such. We are constantly expanding our range. Everyone will find something for themselves: hiker, climber, runner and cyclist.
Enjoyed reading this article? Share it!