Anti-theft chains for bicycles, scooters, motorcycles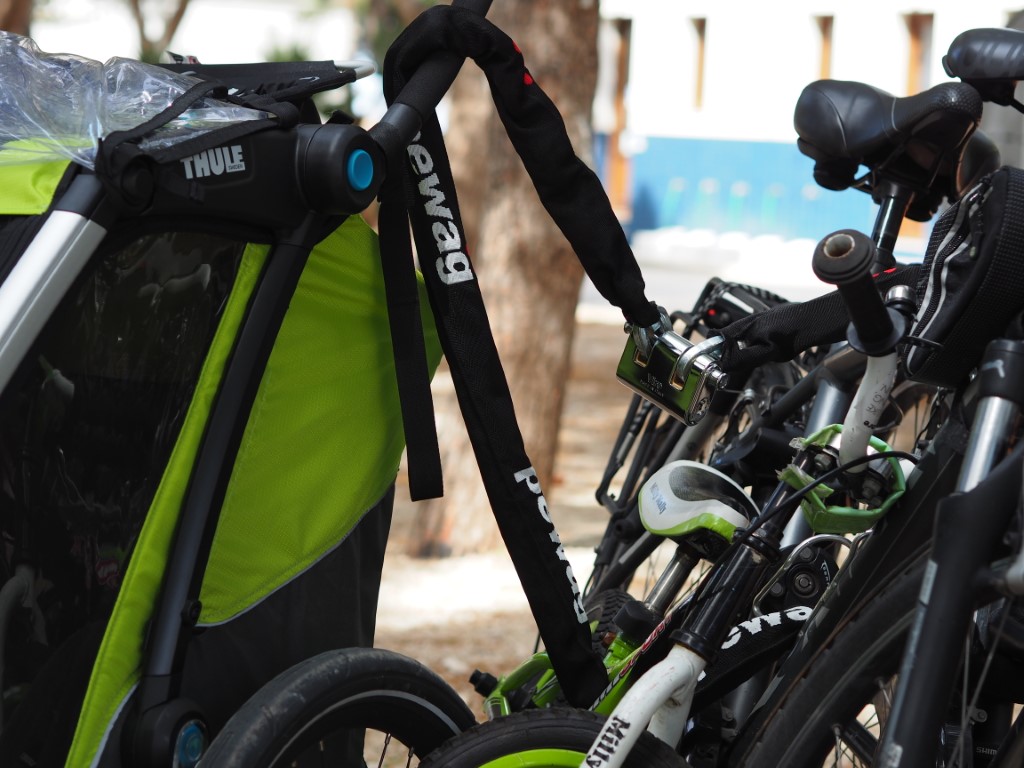 Bicycles, not to mention scooters and motorcycles, are items of high material, and often sentimental, value. It happens that they are purchased for several years of savings. It is surprising that equipment that cost several or tens of thousands is often secured with the cheapest fastener from a hypermarket.
Already at the time of planning the budget for the dream bike, it is worth thinking about securing it and allocating for this purpose an amount appropriate to the value of the thing that we want to protect against theft.
Types of security
Most theft is done by cutting the line or chain with the right pliers. Rarely will a thief burden himself with a lockpick or other equipment that takes some time to use, is heavy and conspicuous. This means that if we buy a strong lock, most amateurs of someone else's property will immediately find our equipment unsuitable for theft.
A strong and durable mechanical lock is the basis for a good protection of a bicycle against theft. The most effective blockers (not only for motorcycles, but also for bicycles , various types of trailers , outboard motors and even motorcycles ) are chains. For over 500 years, the Pewag company has been a manufacturer of security devices valued both in Poland and in the world.
Mechanical fasteners can be divided into the following groups:
U-lock padlock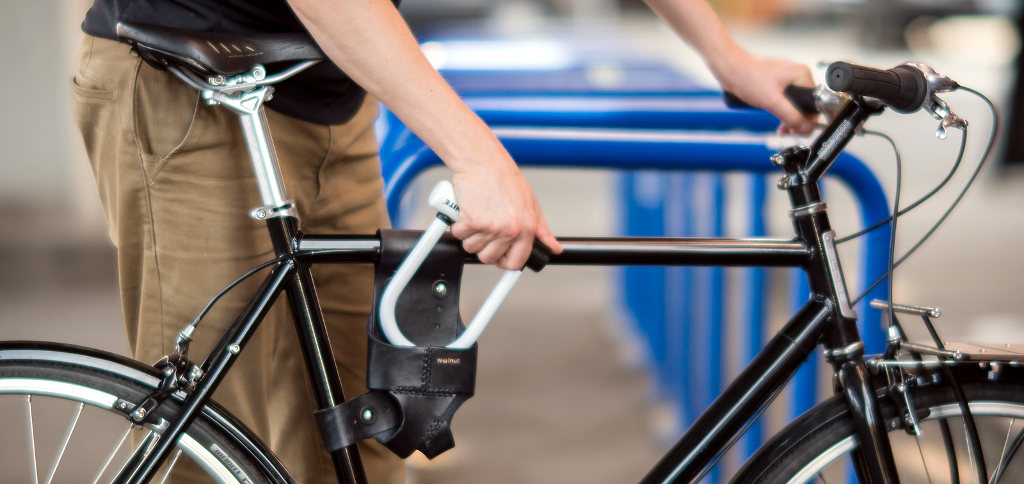 It is a U-shaped rod made of various types of alloys, usually steel or titanium. At the bottom it is connected with a rod equipped with a lock.
Anti-theft chain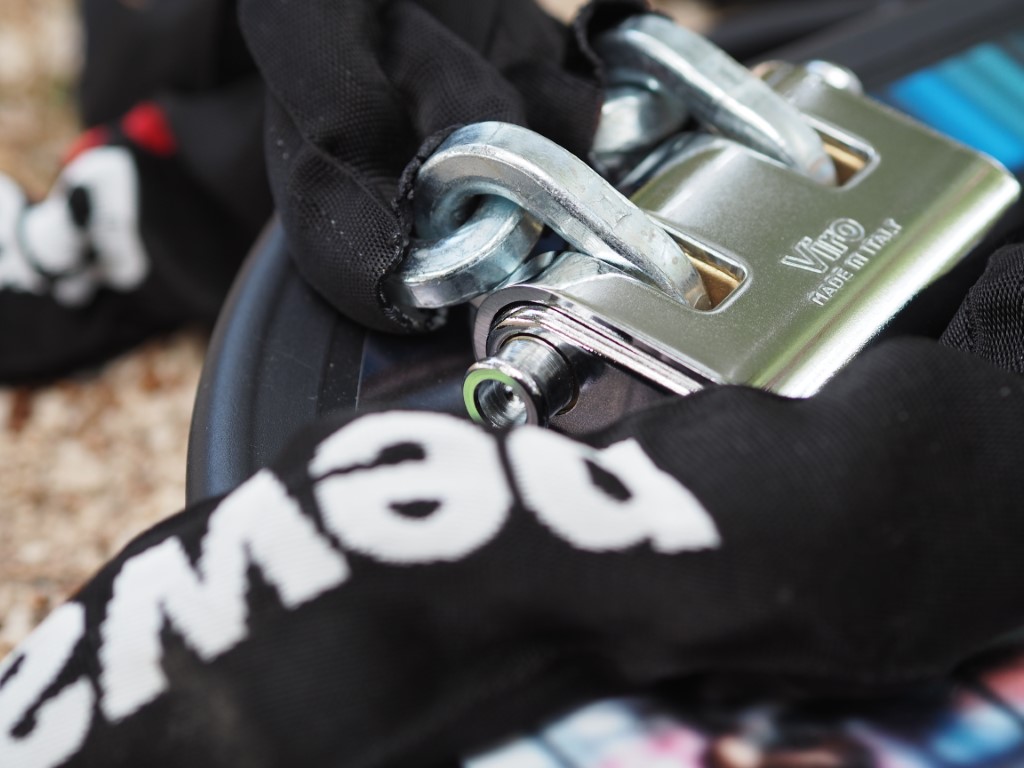 Connected metal links. Due to its construction, it is more practical than the U-lock, with often the same degree of security.
Folding clasps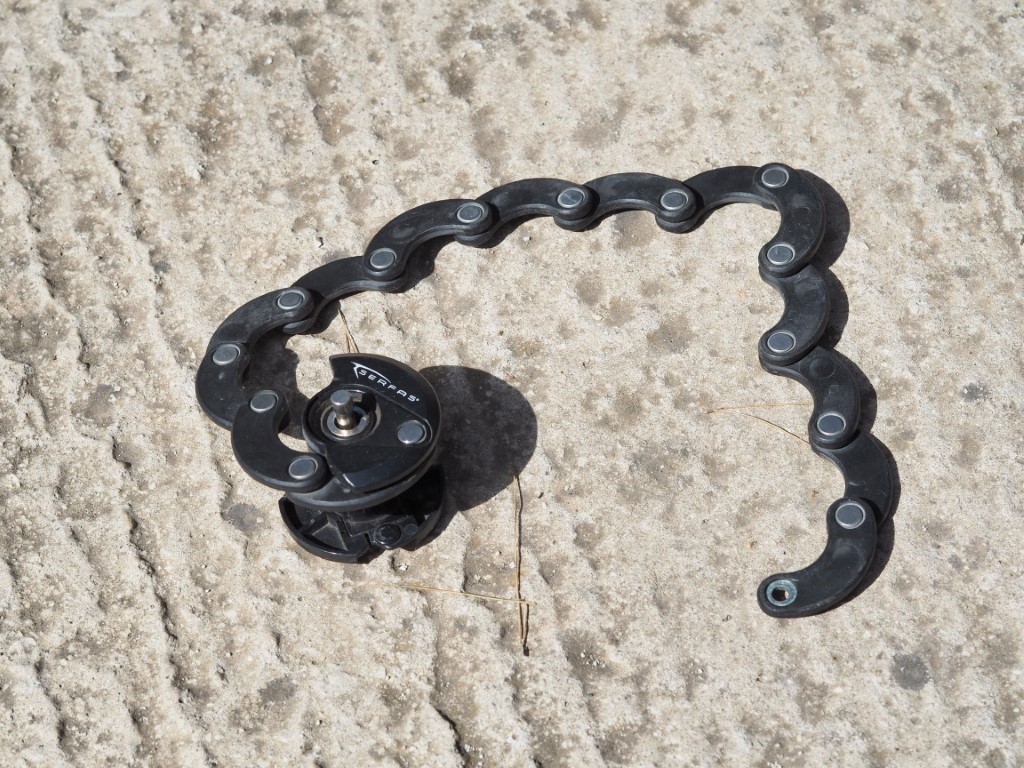 A type of fastener consisting of bars connected to each other at the ends and together forming a closed loop.
Horseshoe clasp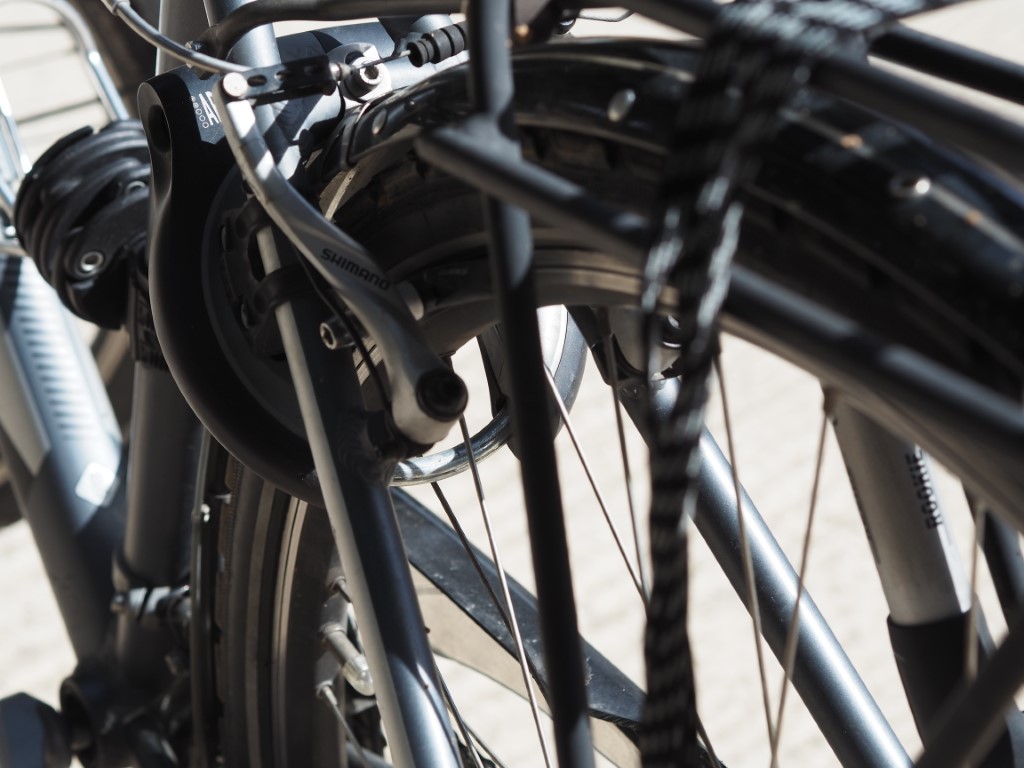 It is permanently attached to the bike, usually under the saddle. Once closed, the wheel cannot turn.
Steel cable
Steel security devices made of braided and screwed together wires. Unfortunately, the links are not a big obstacle for the thief.
What makes a chain reliable?
In order to achieve extraordinary strength of the chain, it must be subjected to the most important stage of production - heat treatment. It is thanks to her that the chain becomes more hardened.
Surface hardening is also very important. It allows the chain to wear at a slower pace for the application (e.g. snow chains). Pewag anti-theft chains are exactly the same chains as those used to build snow chains.
An example of this is pewag VKK chains, which are normally used for the construction of snow chains, e.g. for the wheels of snow machines (including large tractors). The links of such chains must be subject to unit pressures of a few or even several tons of vehicle weight.
On the other hand, chains must be wear-resistant as they are subjected to continuous abrasion under the wheels. For example, pewag VKK chains are already in the production phase surface hardened to 63 HRC to slow down the process, making them impossible to cut with manual pliers whose jaws are only hardened to 62 HRC. These are probably the strongest, and therefore the most reliable , anti-theft chains on the market! Anyway, see for yourself.
Models available
Pewag VKK chains can be from 5.5mm to 12mm thick. We choose the length individually. You can also choose a ready-made pewag panzer security system consisting of a chain with a cover and a padlock. The smallest, or actually the "thinnest" viro morso, with a thickness of 5.5 mm, is intended for everyday use for bicycles that we use to travel, for example, around the city. The transparent cover protects the paintwork of our vehicle from damage.
Thicker chains, such as the 7 mm VKK pewag , can be used as stationary security devices for bicycles, e-bikes or scooters . They have a textile cover (to protect the paintwork) and are made of materials normally used for the production of snow chains installed on the wheels of trucks.
8.2 mm VKK pewag chains are made of materials used for the production of snow chains used, for example, on wheels of military vehicles of the Rosomak class (tested in Afghanistan as anti-skid chains). 10 and 12 mm pewag panzer locks are the thickest and heaviest chains, suitable as anti-skid chains in heavy construction vehicles . Virtually unbreakable.
Where to apply
Of course, their use is not limited to motorcycles . You can successfully connect bikes with them , including electric ones of particularly high value, trailers for bicycles, outboard motors , which are very often lost in marinas, etc. You can also fasten several bikes in this way (then we select the appropriate chain length) and there is no the need to attach them to a tree or fence. No one, not even the most proactive thief, is able to pick up vehicles connected in such a way.
As the chain itself is quite heavy, it is best to use it when, for example, you leave your bike at the campsite and go sightseeing in the city by car, or when you keep your bike in the underground garage or on the balcony (yes, bikes often get lost from balconies, even at heights). several floors).
Familiarize yourself with the pewag panzer anti-theft devices on the website and like the fanpage on Facebook . Thanks to the security of this brand, you will successfully find a way to reliably protect your property.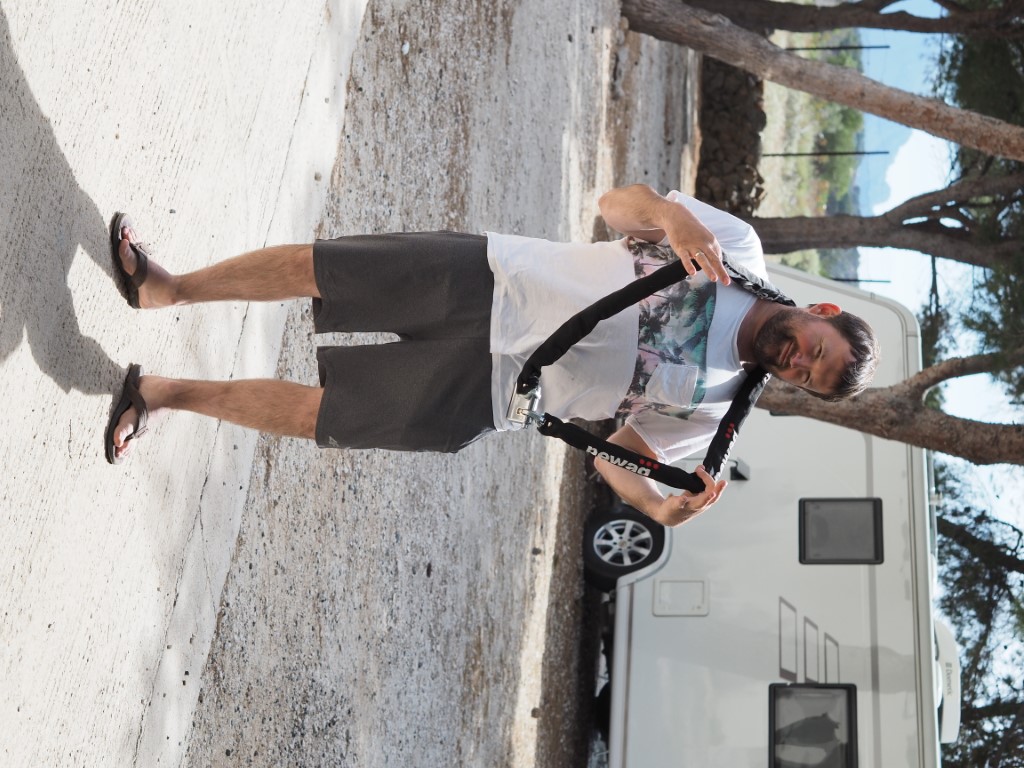 We are currently riding in Sicily with a 10mm pewag panzer 2m long, which allows us to connect 3 bicycles and a Thule CAB 2 trailer. whether our bikes will appeal to someone else.
A lawyer who loves traveling. Always with a book on the go. I collect memories of the color, taste and smell of every place I visit.
Enjoyed reading this article? Share it!