Camping accessories - autumn novelties 2022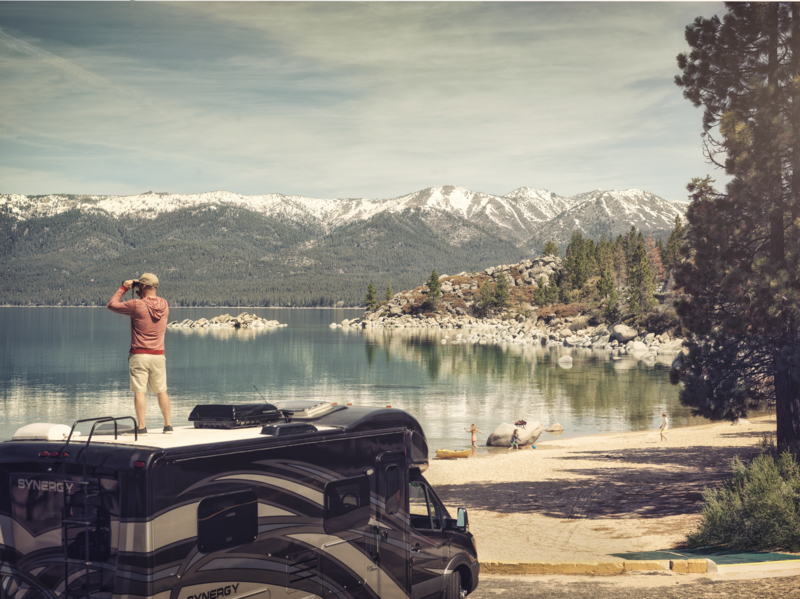 If you want to be up to date and know "what's up in the grass" be sure to follow our overview of accessory news. This fall, leading providers of caravanning solutions have a few tricks up their sleeve and we will be happy to share them with you.
ALDE: the new stove from the market leader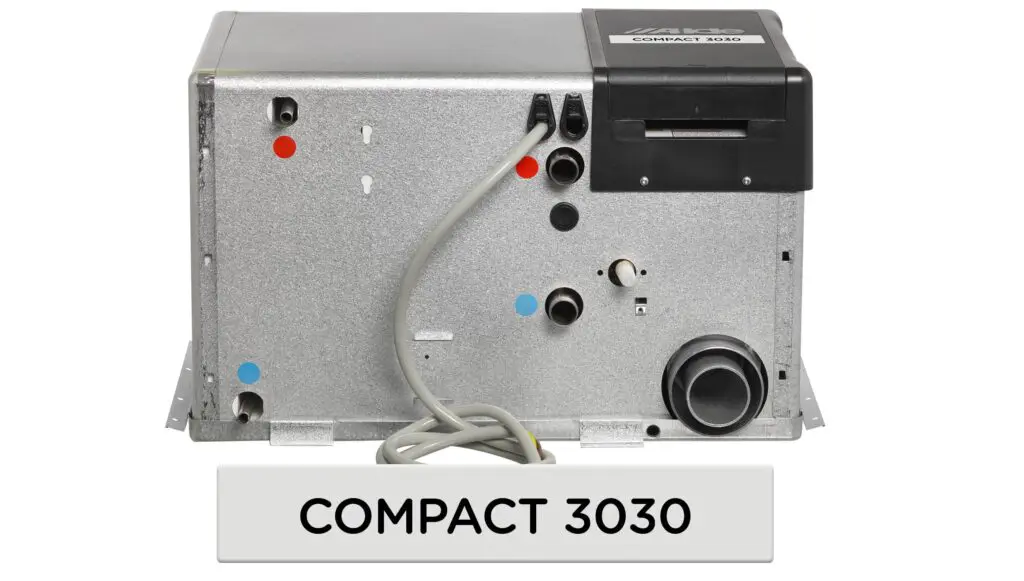 Well-known and used in many motorhomes and winter caravans, the Alde Compact 3020 heating system has finally had a successor, or two successors.
The new Alde Compact 3030 furnace will take care of heat and heating the water in the vehicle - it is powered by LPG or from a 230V socket. In LPG mode, depending on the needs, the system can be set in one of two heating levels. The integrated boiler has a capacity of approx. 10 liters of domestic hot water for sanitary and household purposes. Thanks to the use of the latest technologies in the top model Alde Compact 3030 Plus, hot water is available continuously (as in a flow heater) - the next person planning a shower does not have to wait for the DHW reservoir to heat up. The heating system also allows you to set the temperature for two different zones - e.g. living room and bedroom.
It is controlled by a transparent and logical controller, thanks to which we can also set gentle temperature changes, automatic regulation of thermal comfort and day / night mode. Soon, new versions of the systems will be available from leading motorhome manufacturers as a standard or an option on models with winter packages.
DOMETIC: the new range of rooftop air conditioners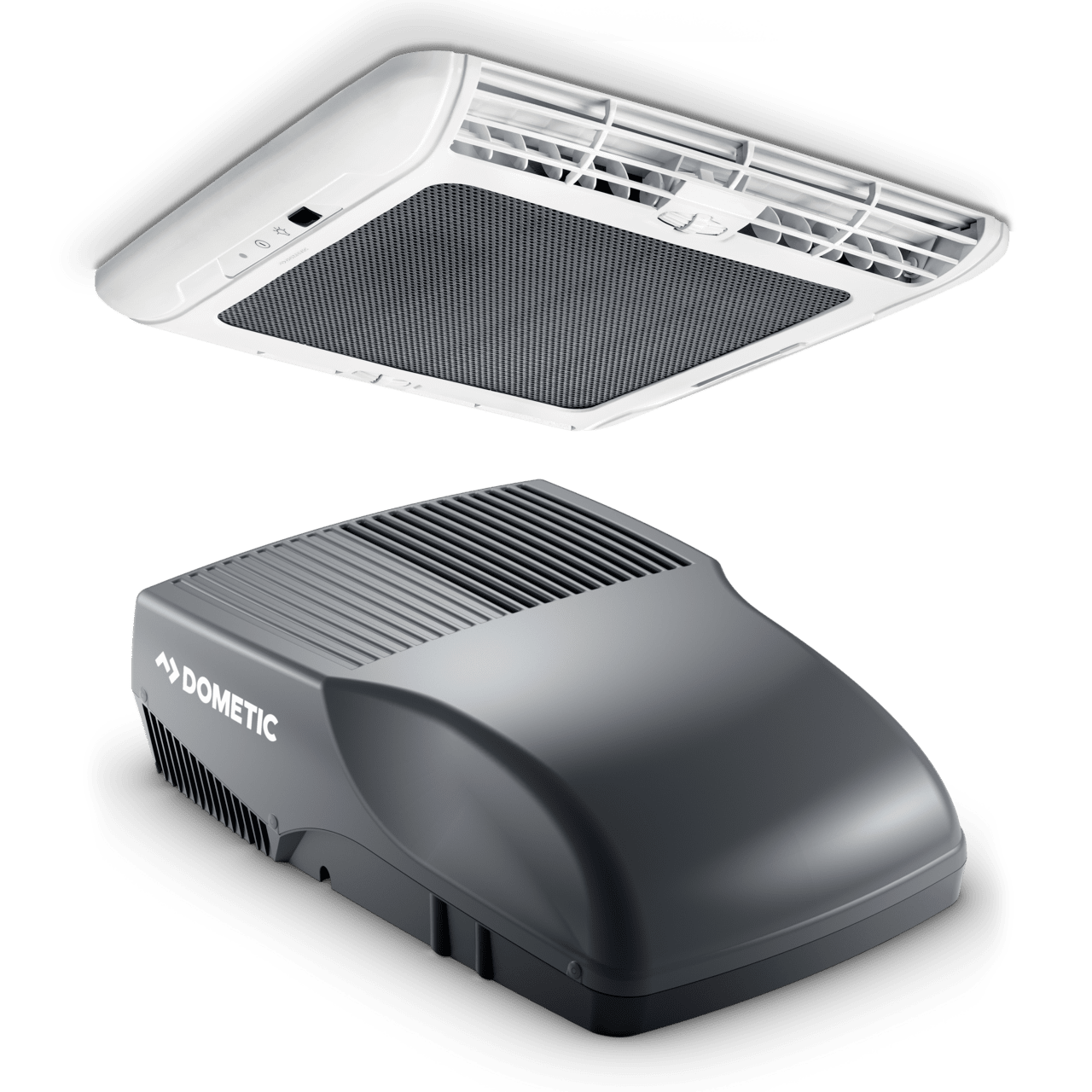 Roof air-conditioning systems are often installed accessory by new motorhome owners and those planning summer trips to hot corners (not only) of southern Europe. For years, Dometic has been at the forefront of thermal comfort solutions in our vehicles. The new series of FreshJet-FJX air conditioners is announced as a new generation of roof air conditioners for demanding customers.
The model series consists of models with a power of 1700, 2200 or 1500 Watt. The latter is a budget proposition with manual control for beginner caravanners or rental companies. The devices are equipped with optimized diffusers (the diffuser is the part of the air conditioner inside the car responsible for the directional flow of cool air and which often needs to be purchased separately when air conditioning is purchased). The new solutions used inside the devices have bactericidal and odor-neutralizing inserts. Control is via the included remote control or alternatively via the FJX application on a mobile device.
Another novelty from Dometic is the ACC3000 ventilation system (also on the roof), which is to ensure the continuous exchange of air inside the vehicle - even with the windows and doors closed. Thanks to the intelligent heat recovery system, the vehicle stays pleasantly warm in winter and comfortably cool in summer. Easy installation remains an undeniable advantage - the device will find a place in a standard roof hatch with dimensions of 400x400 mm.
ZENEC Z-N875 - a new harvester for cars with a 1-DIN pocket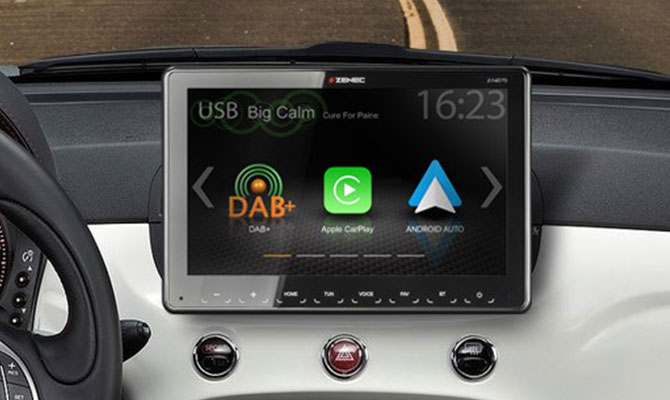 Zenec Z-N875 is a well-equipped multifunctional harvester for cars equipped with a 1-DIN slot (i.e. a single pocket for a radio) - so it will be suitable for both older and new motorhomes. It has a 9 inch (22.9 cm diagonal) LCD screen with a real glass panel for razor-sharp images and excellent contrast. The frameless display has an adjustable tilt angle, thanks to which we can adjust the position of the screen to individual preferences. The Z-N875 offers full support for Apple CarPlay and Google Android Auto technology, which not only makes it easy to access many applications, but also allows you to view navigation and directions in real time.
Other interesting features include a dual digital DAB + tuner, Bluetooth 4.2 module with a hands-free kit and the ability to stream music. Up to 3 reversing cameras can be connected to the device (of course, instead of a reversing camera, it can be a camera with a preview, e.g. for gray water discharge).
I feel best in the form of trade fairs and meetings with enthusiasts. Technical freak. In my life I have dismantled many motorhomes for the first time. Fan of large vehicles, mountain biking and traveling without weight and financial restrictions. At CampRest, I am responsible for all publications on automotive topics.
Enjoyed reading this article? Share it!