Dometic - utility equipment for motorhomes and caravans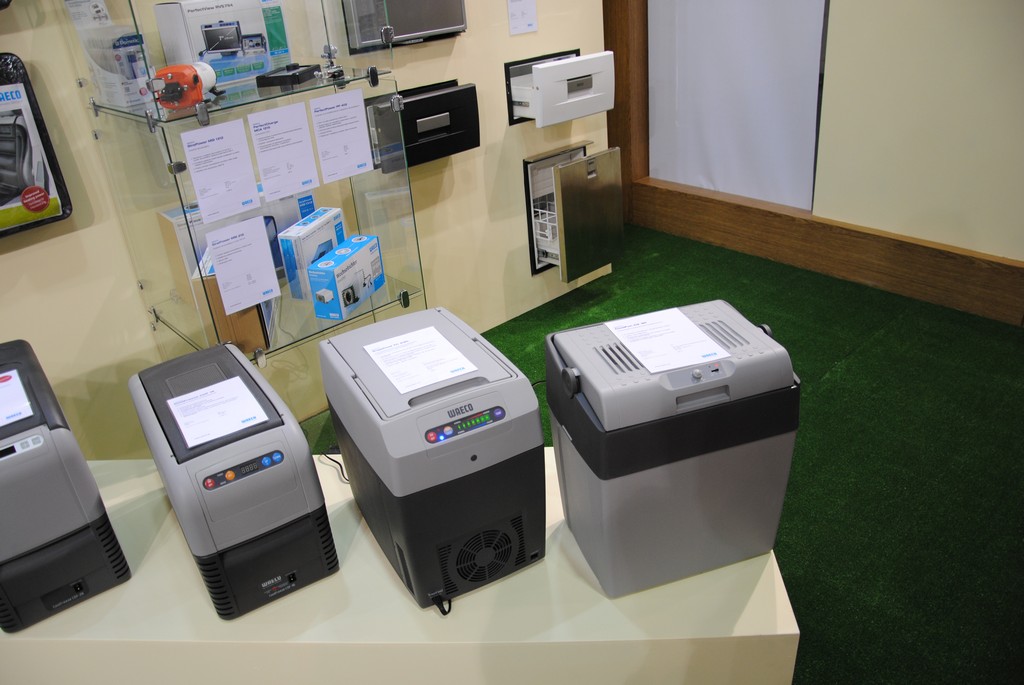 Caravanning has never been the cheapest form of spending free time on vacation, nevertheless, for many of us, complete independence and unlimited freedom is worth any price. Regardless of whether we buy a brand new camper, a trailer or equipment from the secondary market - sooner or later we may experience a failure of the interior equipment. Unfortunately - very often a damaged refrigerator, air conditioner or other devices are not worth repairing in any way. As reality shows, the costs of possible resuscitation may exceed the price of the new equipment - with the warranty, of course.
We could find a solution to the problem with worn-out on-board equipment at this year's Poznań Motor Show . In addition to the halls occupied by manufacturers of passenger cars and motorcycles , the caravanning community presented their products. Among the numerous companies offering campers and caravans of well-known European brands, we were able, with the help of a specialist, to choose the perfect refrigerator (or other device) that meets our requirements and possibilities - the available space in the cabin.
A very wide range of Dometic , a leading manufacturer of equipment intended for recreational vehicles, utility vehicles and even hotels, will undoubtedly meet your expectations and expectations. If we are looking for a mobile refrigerator ( Waeco CoolFreeze compressor refrigerators or Combicool absorption refrigerators), which we will transport in the trunk of each car - Dometic will adjust its size and performance to the customer. For many of us, finding the perfect refrigerator for the place set up by the manufacturer is seemingly a very difficult task. Nothing could be further from the truth - manufacturers of caravans and motorhomes use standard sizes , so just measure the available space and go to your Dometic dealer.
The same applies to the remaining key elements of equipment, such as the kitchen . Dometic also offers gas cookers, sinks, sinks, cooker hoods, and ovens designed for installation in caravans and motorhomes . A real curiosity and at the same time a treat for active people are Dometic grills . The equipment based on a solid frame can be used both at the campground and in the backyard garden .
When visiting a Dometic trade fair stand or a Dometic dealer, we can (at the fair) replace and select all equipment in one go.
I follow the latest trends in the automotive industry, not only in caravanning
Enjoyed reading this article? Share it!