Good lighting in the motorhome (and more!)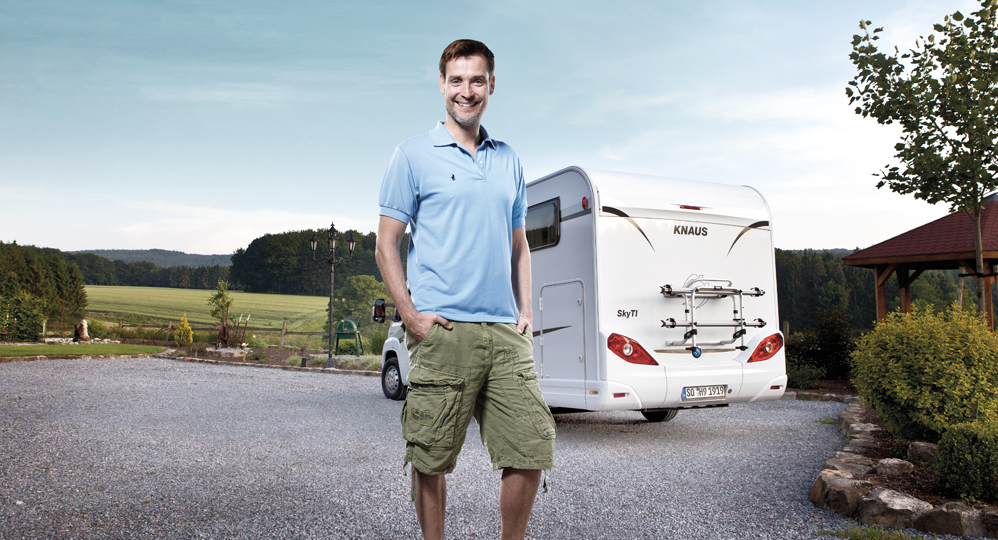 Good quality lighting is a good idea both in a passenger car and in a motorhome. Now it is so much easier that Krakow's Elcamp offers various outdoor headlamps, interior lamps or additional lighting for motorhomes. The company focused on cooperation with leading brands such as Hella, Bosch and Veleo.
Today, lighting in cars is not often reduced to a "headlamp + bulb" set. Modern lamps are more and more complex systems with many controllers and sensors, which are designed to adjust the range of lighting to the driving conditions.
The role of LEDs or xenon lighting is also growing. While standard halogen lamps produce 1500 lumens, consuming 55 W, a xenon lamp emits approx. 3200 lumens, consuming 35 W. And it heats up less.
How to replace factory lighting?
One of the few disadvantages of modern lamps is that they are difficult to repair, and their complexity makes the use of a used reflector risky . You may find that a lamp taken from an almost identical car and used in another one just won't work! That is why even car repair shops, which have so far relied on used parts, are now moving towards high-quality replacements when it comes to lamps.
It is worth emphasizing that it is not about using any cheapest substitutes, because these also involve risk. First of all, it happens that some cheap lamps do not meet the parameters that should be met by headlamps in a particular vehicle. As a result, it may happen that the car does not pass the technical inspection or the police stop the registration certificate during the road check. Second - it's all about security. In the worst case, poor lighting can even contribute to an accident.
We will avoid this risk if we choose the so-called "Aftermarket replacements" , i.e. from manufacturers such as Hella, Bosch, Valeo . These companies supply factory lighting for vehicles of a given brand. In this case, we can be calm about the quality and functioning of the light.
In the case of integrated motorhomes, the question may arise where to buy a headlight, since it even has a shape that differs, for example, from the factory headlights from Fiat Ducato or Iveco Daily on which it is based. It turns out, however, that brands such as Hymer, Adria, Carthago (and others) most often use Hella lighting. Virtually no manufacturer of motorhomes or caravans produces their lamps on their own, but orders them from a reputable supplier.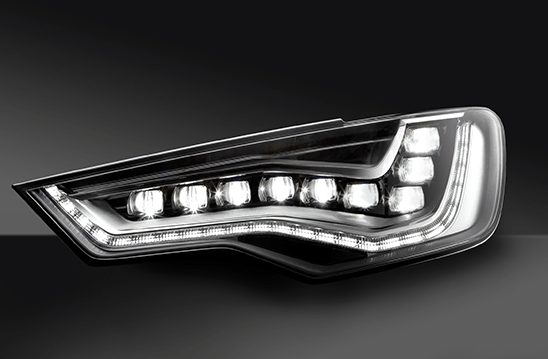 If we want to order a lamp for a motorhome or caravan in Elcamp , we do not need to know the factory symbol of a specific headlight. You only need to enter the chassis number of your vehicle . On this basis, the order can be processed within 24 hours (if the goods are in the Polish warehouse) or within 3 days (when the product must be ordered from Germany).
Is it worth choosing additional lighting?
However, we can become interested in good-quality lighting not only when, for example, we had a cull and we need to replace the factory lighting. You should also think about good headlights when you are not satisfied with the visibility provided by the lights installed in the car. In the case of a motorhome, this will be especially important if we travel often at night, using less traveled roads.
In such a situation, additional spotlights can be installed in the motorhome. The above-mentioned Hella also has a large selection of this type of headlamps. Lamps of this type can be mounted on an additional frame at the front between the headlights, or above the windshield, on the roof of the car. If we choose lamps made of lightweight plastics, it is best to mount them directly on the bumper. However, there are more possibilities - from installing additional lights in the bumper openings near the grill, to installing multifunctional headlights in place of e.g. fog halogens.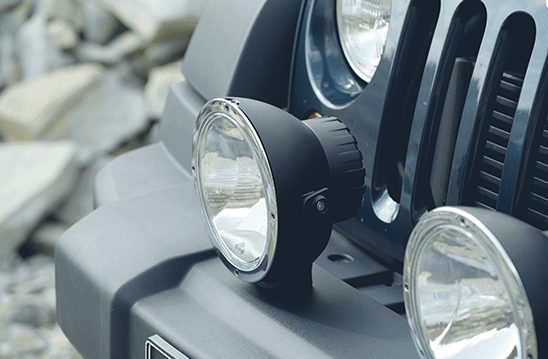 When thinking about additional external lighting, it is worth knowing that at the back of the motorhome we can install an additional reversing light , which will certainly facilitate maneuvering the motorhome or caravan at night. The prices of such lamps in Elcamp start from about PLN 50-60.
If we want to save energy, we should also remember about the possibility of installing LED daytime running lights . However, since we are talking about motorhomes and LEDs, it is also worth knowing that the standard interior lighting in a motorhome or caravan can be replaced with modern lamps and LED strips. Thanks to this, we will save a lot of electricity, and in addition, we will eliminate the nuisance associated with the need to replace burned out light bulbs.
The article was created in cooperation with the Elcamp company.
We have created the CampRest portal for people who value freedom and travel on their own.
Enjoyed reading this article? Share it!