Krakowski Elcamp - out of passion for traveling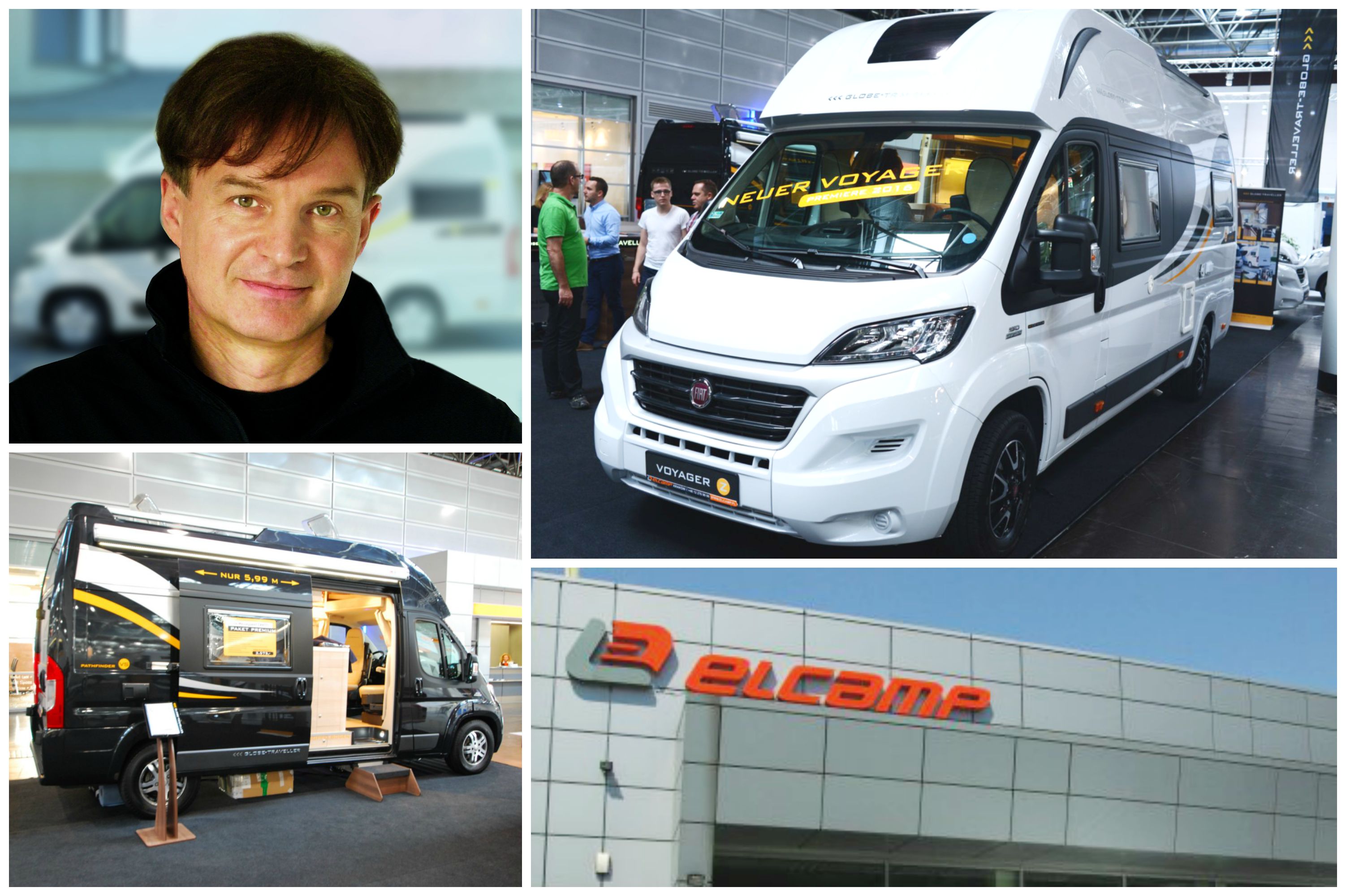 Experienced motorhomes more and more often abandon their "mansions" on wheels in favor of small and agile motorhomes from the "van" category. After the next edition of the Caravan Salon, more and more caravanning fans know that a Polish company - Elcamp from Krakow is playing an increasingly important role among European manufacturers of this type of vehicle.
Despite the much smaller cubature, these vehicles offer their customers a full functional program. We find there a kitchen, toilet, shower, sleeping places for two or four people. The sizes of these cars are much more "driver-friendly", but the travel options are still unlimited.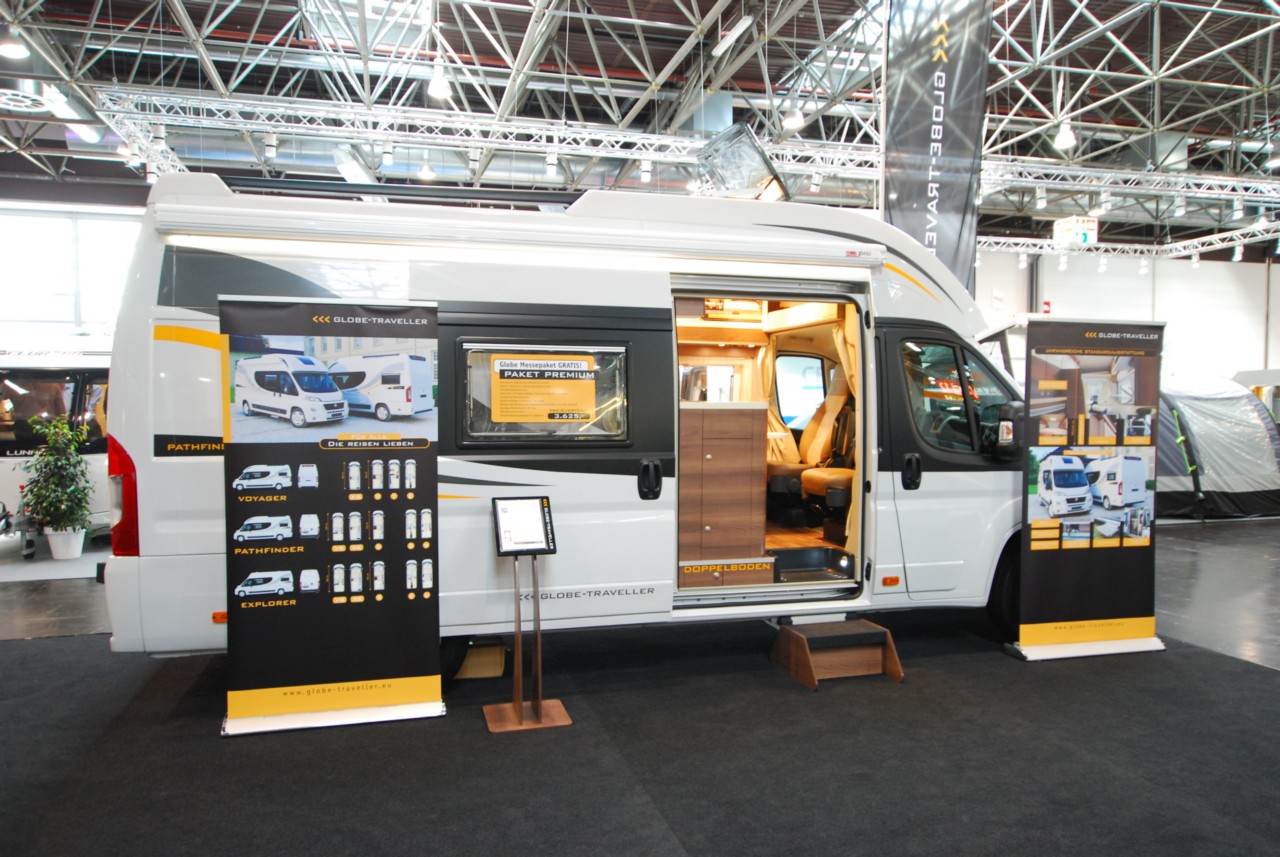 The ambitions of the Krakow company
The beginnings of Elcamp's operations date back to 2006. It was then that the company began its adventure with motorhomes, selling cars of leading western brands - mainly Hymera (absolute European leader). The company's ambitions were not limited to sales and servicing, however. In 2011, at the fair in Krakow, the company presented its own product - a compact van called Challenger. A year later, the company's management decided to establish a new company, Elcamp Traveler, dedicated exclusively to the production of motorhomes (sales, service, and an online store were still the domain of the parent company). The new company, located in Karczew near Warsaw, started mass production of motorhomes under the name Neo-Traveler.
Neo-generation
The name of these cars is closely related to one of the shareholders of the new company - Jacek Jaskot. He is an architect who quit his job in a corporation and devoted himself to his passion - the design and production of motorhomes. The decision to get involved in this type of venture was not accidental. Looking for a motorhome for his own family for several years, he noticed that there are no more modern cars on the market. Unable to find a ready-made vehicle that would satisfy his aesthetic and functional needs, he came up with the idea to produce it on his own. He found craftsmen with experience and commissioned the preparation of his own "house on wheels". The effect must have been quite good, since he received an award for it at the Krakow fair in 2010. The success of the first car encouraged him to become more involved in this project. He rented a small hall on ul. Postępu in Warsaw and began to produce vehicles under the name Neo-Traveler (mostly for individual orders). And then - as he himself admits - he experienced the most difficult period in his life ...
A breakthrough demo
Difficulties in finding good, competent employees, delays in payments, the lack of proven and reliable suppliers - all this meant that after a year and a half of production, his company found itself in serious financial trouble.
- To continue my business, I had to sell my pension fund and get rid of all my savings. It was an obvious "gang ride" - recalls Jacek Jaskot today.
And then, when the decision to discontinue the activity was properly made - the phone rang. One German entrepreneur was interested in selling Neo-Travelers in his country. After the presentation of the only "demo" the company had at its disposal, the German partner (without signing any contract) decided to exhibit this car at the next fair in Leipzig. There has been a breakthrough. The interest of potential customers was so great that the Polish entrepreneur was forced to find partners who would help him increase production capacity. The choice fell on the evident leader on this pioneering market - Krakow's Elcamp. In February 2012, a new company, Elcamp Traveler, was established, which started the production of serial motorhomes with the Neo-Traveler logo on a much larger scale.
Globe-Traveler
Today, cars produced by Elcamp Traveler are sold mainly to Germany. However, it is not the only export market. They can be seen all over Europe. They are sold, among others to Spain, Norway, Finland, Russia, Slovakia. They enjoy a well-deserved brand of modern and solid vehicles. Their innovativeness has been noticed by trade journalists and competitors' employees. Very flattering articles about these Polish motorhomes appeared in the German, French and Norwegian press.
From the beginning, the company focused on combining good design, innovative functional solutions with very high quality of workmanship.
For more information on Globe-Traveler motorhomes, please visit www.globe-traveller.eu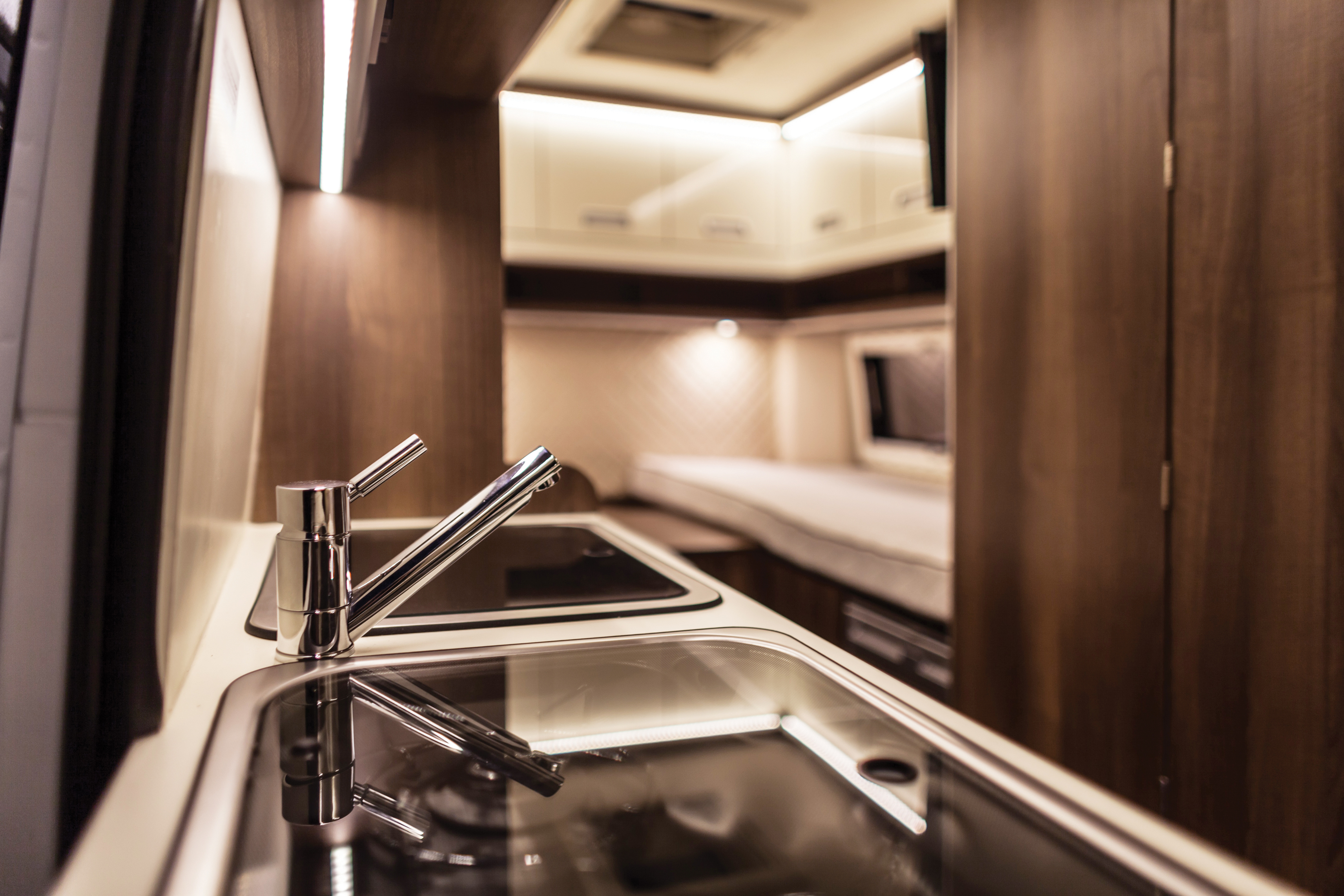 - Some of the solutions we propose are covered by patent protection. We do not copy competitors' cars. We set our own standards and we care about the reliability of workmanship. Only such a policy gives us a chance to develop and increase sales on a very demanding Western market - says Andrzej Zawiliński, President of the Management Board of Elcamp.
- At the same time, we constantly listen to the opinions of our clients. It was their suggestions that made us decide to launch a new line of vehicles called Globe-Traveler. These are cars that still combine all the aforementioned features, but their price is much more attractive.
Globe-Traveler and a better price
The change in technology and the sales system allowed us to lower the prices of our cars by PLN 3-4 thousand. Euro. The market reaction at this year's motorhome fair in Dusseldorf confirmed that this was a step in the right direction.
- And although we are very connected with our "Neo", we must admit that Globe-Traveler is an absolute hit. This line will now be our flagship. And with it we have the greatest hopes - adds Jacek Jaskot.
The company's stand presented, among others, a new version of the flagship vehicle - Voyager, as well as a new series of cars with a bed placed across the car. This year's novelty is also furniture made in unique colors.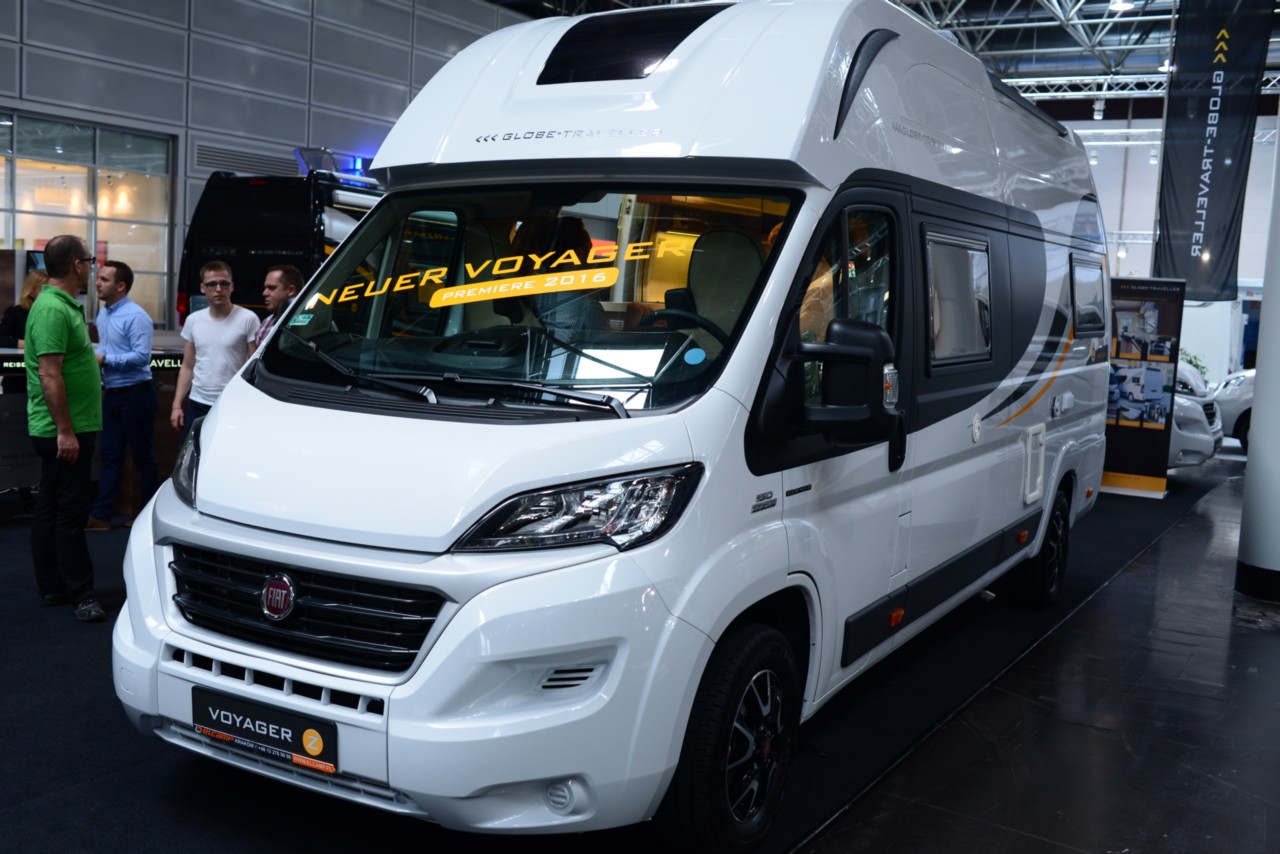 Writing, traveling and good campers are what Rex likes the most :)
Enjoyed reading this article? Share it!