Melamine dishes - will they work as high-quality camping dishes?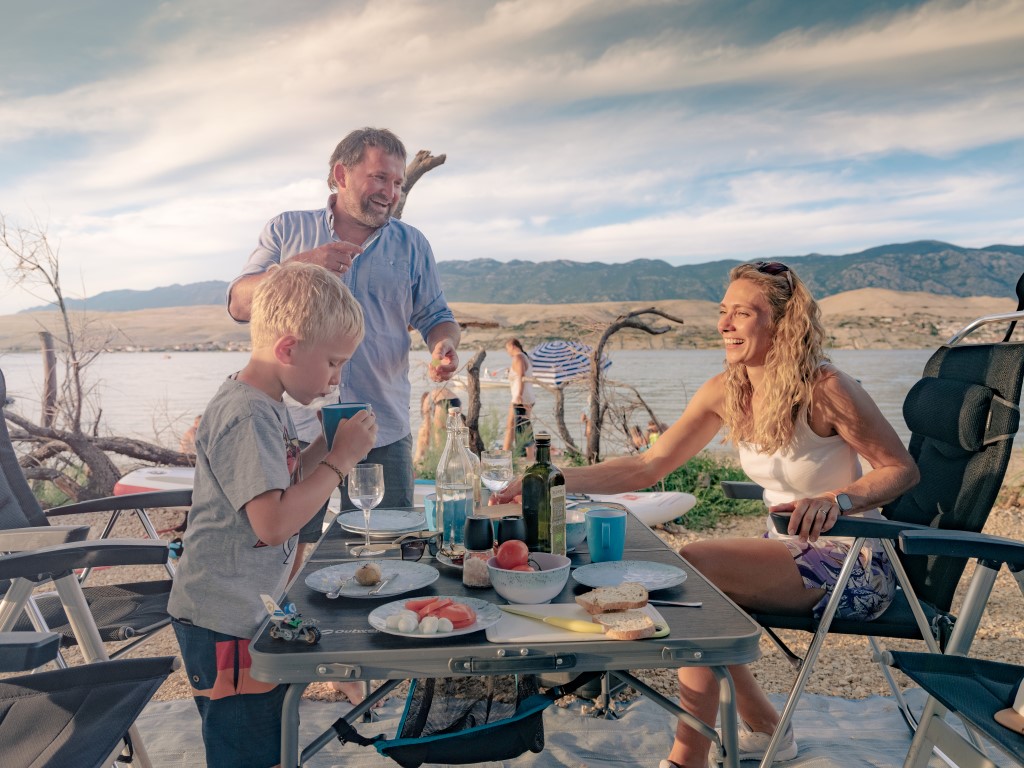 Are you planning a holiday trip, a longer motorhome trip around Poland or foreign destinations? In that case, you should also choose melamine dishes for your basic assortment - they are light, aesthetic and very durable. They turn out to be the right solution for people looking for the highest quality camping equipment for many years. If you are interested in this topic - be sure to read today's article! We suggest which tourist dishes to choose for a motorhome or caravan, and why it is worth choosing melamine tableware! Enjoy reading.
Travel utensils - which ones to choose for a motorhome or caravan?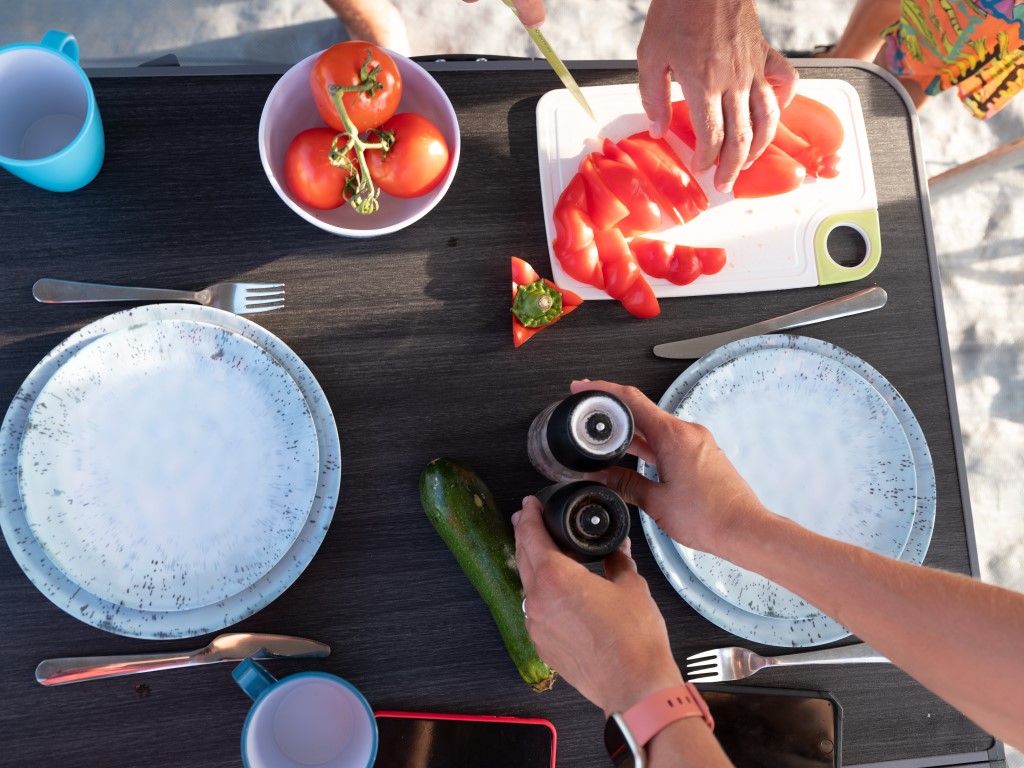 Camping cookware sets are usually designed to take up as little space as possible while being light and durable (breakproof). Among the most frequently used tourist utensils, we can mention, among others:
pots,

pans,

cups,

plates,

cutlery.
The best solution for camping is primarily melamine products - they do not weigh down the motorhome or the bowl during the walk to the washing machine at the campsite, and they are additionally distinguished by intense colors and attractive patterns. Depending on your preferences, you can also opt for dishes made of aluminum, stainless steel, titanium or plastic (e.g. plastic).
In the case of cookware sets for a motorhome or caravan, it is worth looking for sets that contain all the necessary elements. For example - in the ACK store there are dinner sets containing several pieces of small and larger plates, bowls, cups and glasses. In addition, there are also the so-called snack trays and spoons, teaspoons, knives and forks. Usually, the prices for the highest quality compositions do not exceed several hundred zlotys.
Remember!
Before making the final purchase decision, make sure that the selected camping utensils are the right size for the place where they will be stored.
Are melamine dishes good for campers?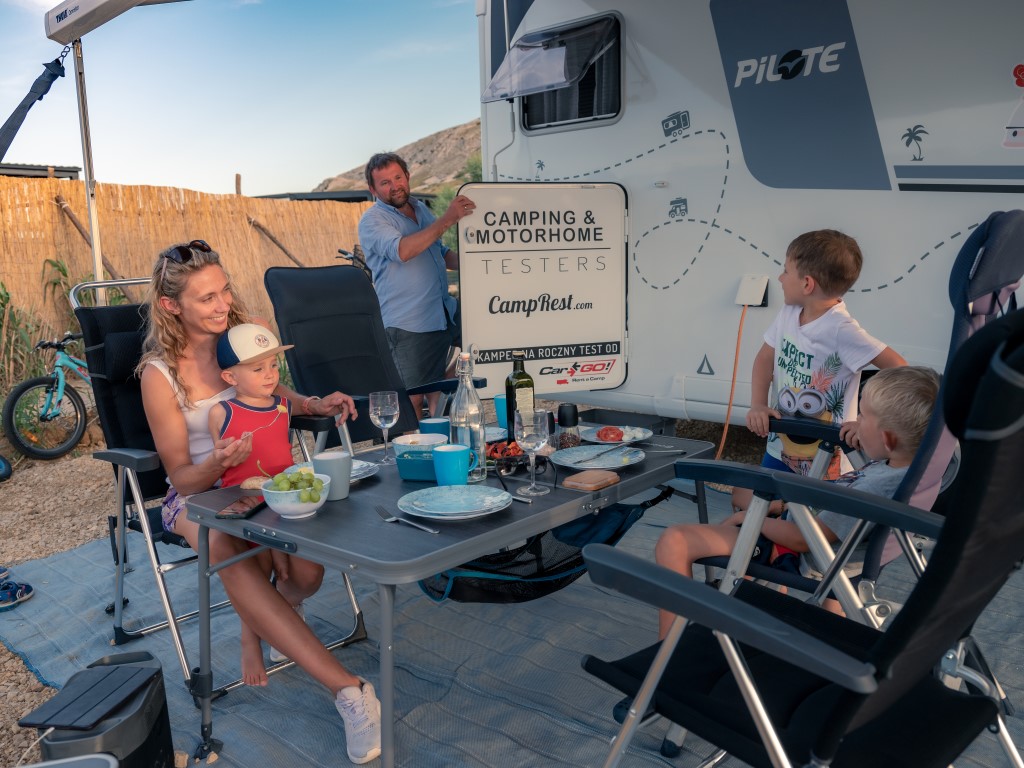 Melamine tableware is currently one of the best solutions for motorhomes. They are distinguished primarily by:
durability,

durability (they do not break as easily as glass ones),

high quality (based on the highest quality materials),

low weight.
However, it is worth knowing that camper van sets made of melamine are not resistant to high temperatures, so meals should be heated using other types of tableware (e.g. made of stainless steel).
Dishes with anti slip - the benefits of using safe tableware for a motorhome!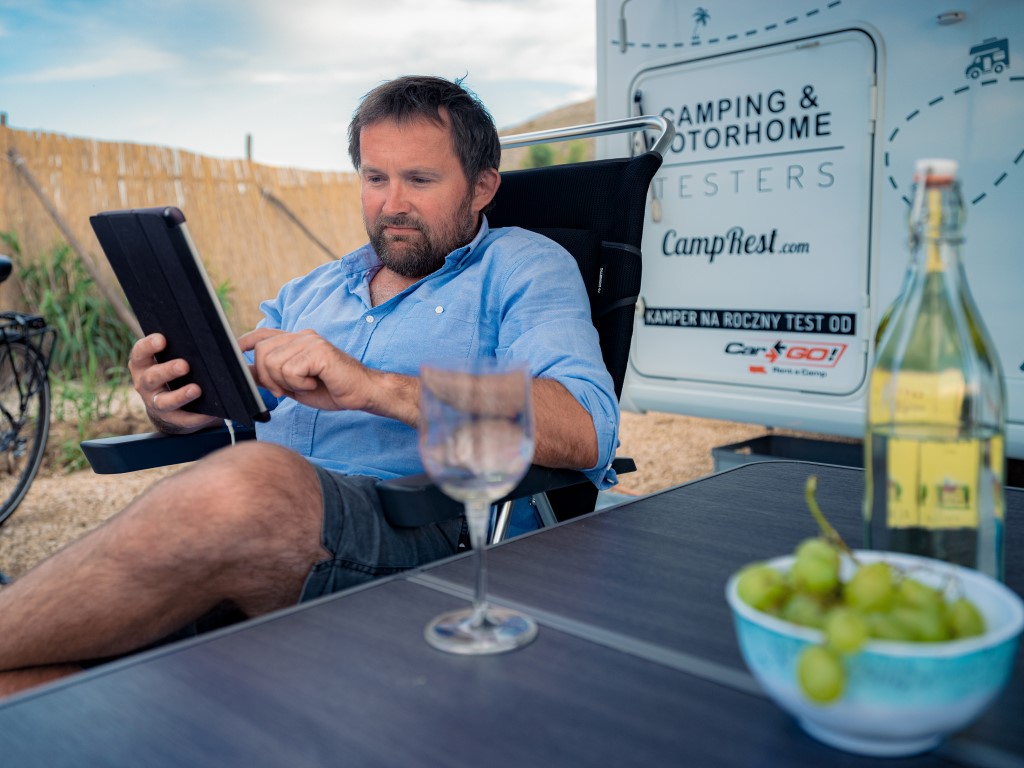 Anti-slip dishes are rubberized on the bottom, which prevents the tableware from moving while driving. We recommend them for motorhomes primarily because of their anti-slip properties (they do not move while driving, which prevents them from being damaged and makes them much safer to use). Thanks to this, you can safely leave the fruit bowl on the table or kitchen counter without worrying about its shifting and tipping over.
FAQ - Frequently asked questions and answers [melamine tableware]
Below are the most frequently asked questions and answers about melamine tableware.
How much do high-quality camping utensils cost?
High-quality camping dishes (e.g. made of melamine) cost several hundred zlotys for dinner sets containing 16 or 36 products.
Is it worth choosing melamine travel dishes?
Melamine travel dishes are primarily light, resistant to damage (including breakage and scratches), easy to clean and store, as well as functional, meeting the expectations of even the most demanding users. It is also worth mentioning that thanks to the use of various patterns and colors, they can be a very attractive element of tourist kitchen equipment.
Where to buy camper cookware sets?
Cookware sets for the motorhome can be purchased in shops with tourist products, solutions for the home and garden and in online stores. If you are interested in high-quality products made of melamine, be sure to visit the ACK store where you will find various dishes for the camper . If you have any questions, we are available by e-mail or by phone.
We have created the CampRest portal for people who value freedom and travel on their own.
Enjoyed reading this article? Share it!