Sun and rain protection at the campsite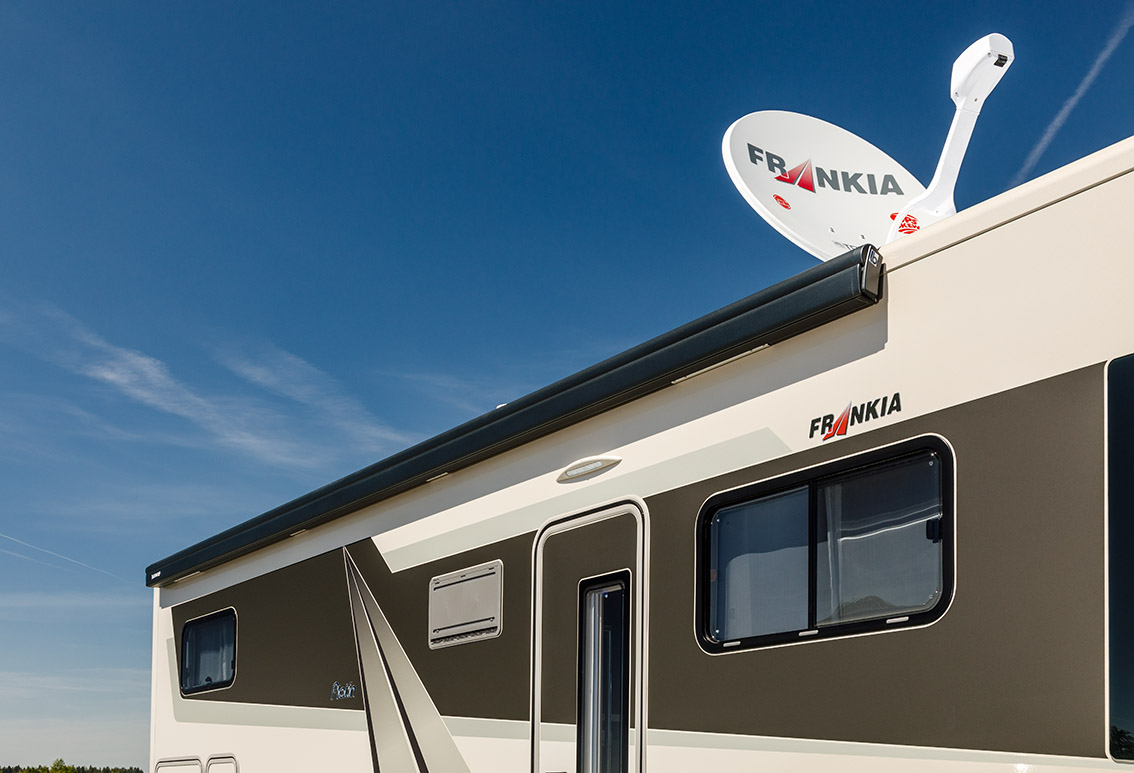 The weather, especially on summer holidays, can be capricious. Although it is impossible to predict it, we can be properly prepared for it. Whether it is sun or rain - it is worth considering the equipment of the motorhome that will allow us to enjoy the holiday regardless of the weather conditions. What accessories are worth investing in? Especially awnings, side walls and roller blinds for motorhomes will protect us from the scorching sun and persistent rainfall.
Roof and wall awnings
Although awnings are optional accessories for a motorhome, investing in buying them before the summer season can save us a lot of nerves during our dream trip. Each of us has experienced at least once the discomfort associated with the heat pouring down from the sky and the hours of rain, which effectively discourage leaving the motorhome. Fortunately - the solutions available in the stores with camping accessories are a real godsend during bad weather. There are two types of awnings to choose from by the owners of motorhomes - wall and roof awnings, which, as the name suggests, are mounted on the side of the vehicle or on the roof, always in places reinforced at the factory by the vehicle manufacturer. When the weather conditions are unfavorable, a well-taut material is ejected quietly and gently from a special cassette, which is an effective barrier against sun rays or raindrops. In the offer of leading manufacturers such as Dometic, Fiamma or Thule, we can find both manually operated awnings and those equipped with an electric system. When buying, it is worth paying attention to models equipped with a special rain drainage pipe.
Side walls
Sometimes the awning alone is not enough. If we want to designate a shaded and dry zone next to the motorhome, it is worth considering the purchase of special side walls. The panels, made of waterproof, windproof and sunproof material, are mounted to the awning and then to the ground with rafters. As a result, we provide ourselves and our companions with protection against unfavorable weather, but also gain a practical additional space that can be unfastened and fastened at any time with a zipper. It's the perfect way to feel a bit of privacy even in a crowded campsite - spending time indoors and outdoors at the same time. Especially if we decide to buy panels with large viewing windows. An additional advantage of the side walls is their simple and quick assembly, excellent stability and easy cleaning.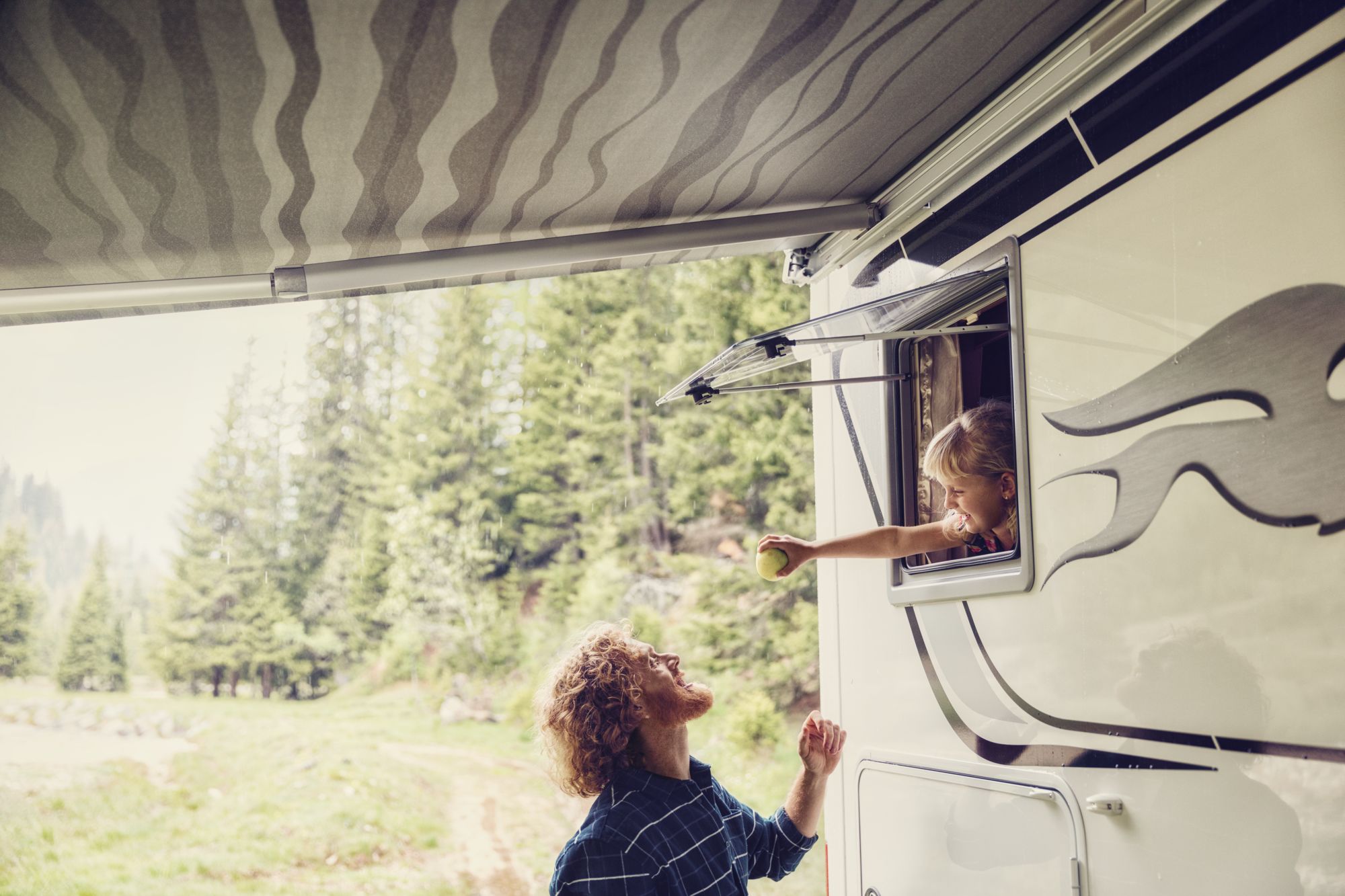 Roller blinds
In addition to the awnings and side walls, you should also think about additional accessories mounted inside the motorhome itself. A great way to protect against intense sun are window blinds, which can be quickly and conveniently unfolded and rolled up with one hand movement. Roller shutters, covered with aluminum foil reflecting the sun from the front, side and top windows, are also available in a version integrated with mosquito nets. This solution is always perfect when we fall prey to mosquitoes.

We have been on the market since 2009 and we are constantly developing the sales segment of camping vehicles of brands such as Pilote, Bavaria or Le Voyageur. In addition, we offer service, purchase and rental of a motorhome and caravan. Many years of experience and extensive knowledge mean that we know the needs of the market and we know how to meet them.
Enjoyed reading this article? Share it!