Touring skis for the upcoming winter - the best models of renowned manufacturers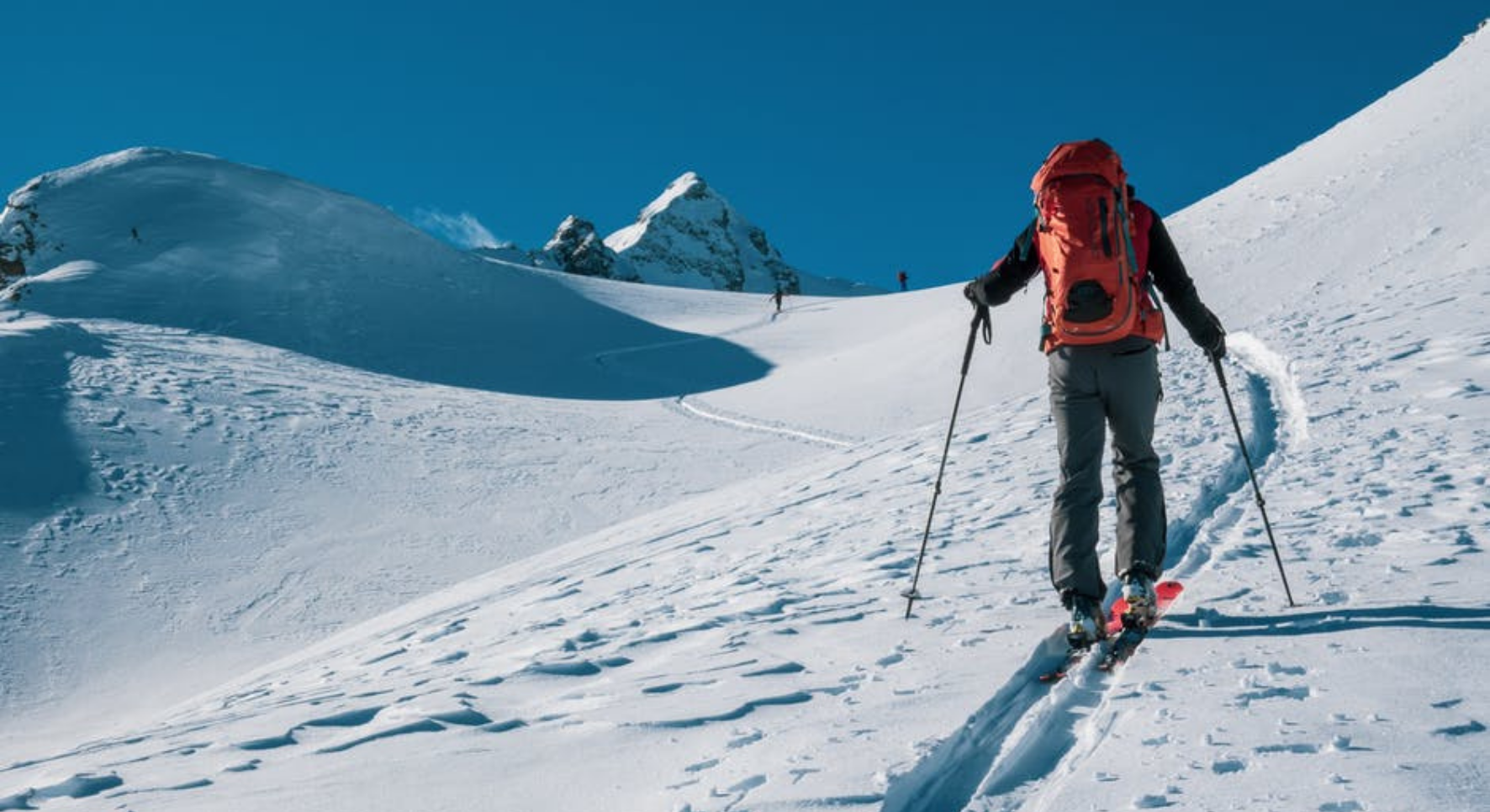 Touring skis, which have been gaining popularity in recent seasons, are constructions with unique properties. Reputable manufacturers carefully design their construction keeping in mind every detail that is important for the comfort of using their models, which is why we receive better and more interesting proposals every year. We present interesting touring skis for the upcoming season, we explain what their uniqueness is, and we also suggest where to go to buy a model of this nature.
Women's touring skis
In the Volkl brand this season we can find an interesting proposition, which is the Rise Above 88 model, available in both men's and women's versions . Today we will focus on the latter. The skis are aimed at women of intermediate skill level, but they will work best for experienced women and professionals who will be able to use their full potential. The light construction of the Rise Above 88 W model is due to the Tourlite Woodcore . Thanks to modern technologies, Volkl women's touring skis are distinguished by excellent properties - they ensure easy approach due to their low weight, and at the same time are distinguished by high stability and full control in the descent.
Men's touring skis
The offer for men that we would like to highlight in this article is a model from the Fischer brand, Transalp 82 Carbon . This model is also ideal for users with an intermediate to advanced skill level. The versatility of the proposal is due, among others, to the use of carbon fiber or Air Tec Ti technology . Men's touring skis from Fischer will be perfect for touring enthusiasts, providing them with easy ascent. Here, too, we are dealing with a model that is highly stable during descents, thanks to which it is possible to obtain the best touring experience.
Which touring skis should you choose?
As you can easily guess, the uniqueness of models of this nature lies in the combination of two worlds - touring skis are designed to provide us with easy, comfortable ascent up the hill, and at the same time have excellent downhill qualities . Therefore, it is worth choosing branded cross-country skis from the offers of reputable manufacturers who also produce other models of skis. Knowing the brand's offer and knowing that many skiers around the world rely on it, we can be sure that its touring skis will also be well-thought-out and distinguished by good properties . Apart from the Fischer and Volkl brands, it is worth checking the offer of, among others, Majesty, Scott and Salomon.
Where to buy quality touring skis?
Models from renowned manufacturers can be found in the best ski equipment stores, such as SnowShop . In it, we can not only choose from the best offer of ski touring models, as well as many others, but also we will find a wide range of all accessories, accessories and clothing we need on skis. Additionally, stores such as SnowShop employ only professional sellers who know the equipment they sell very well and are personally passionate about skiing, and in many cases are even instructors of the sport. It is worth visiting the SnowShop online to find out about its offer - online skis can be found at snowshop.pl . However, to get the full experience of the best service and help with the selection of ski equipment, it's best to visit one of the SnowShop stationary stores in person. Ski touring skis in Warsaw can be found in two ski resorts in the capital, at Ostrobramska 38b in Praga and Wrocławska 25 in Bemowo . If we live in the north of the country, we can also get professional service in the SnowShop store in the Tri-City. Gdańsk ski touring skis are available at the facility located in the City Meble shopping center at 211 Grunwaldzka Avenue.
When choosing touring skis, it is worth taking into account not only the properties of a given model, but also the reputation of the manufacturer that produced them. Famous brands appreciated by users around the world are the certainty of fulfilling the promises given in the product description.
Interested in a ski sale ? Buy online at -> SnowShop.pl or visit one of our stationary stores:
Warsaw, ul. Wrocławska 25
Warsaw, ul. Ostrobramska 38b
Gdańsk, aleja Grunwaldzka 211
Source: SnowShop.pl ski and snowboard shop
We have created the CampRest portal for people who value freedom and travel on their own.
Enjoyed reading this article? Share it!