What kind of flashlight for camping? Fenix flashlights test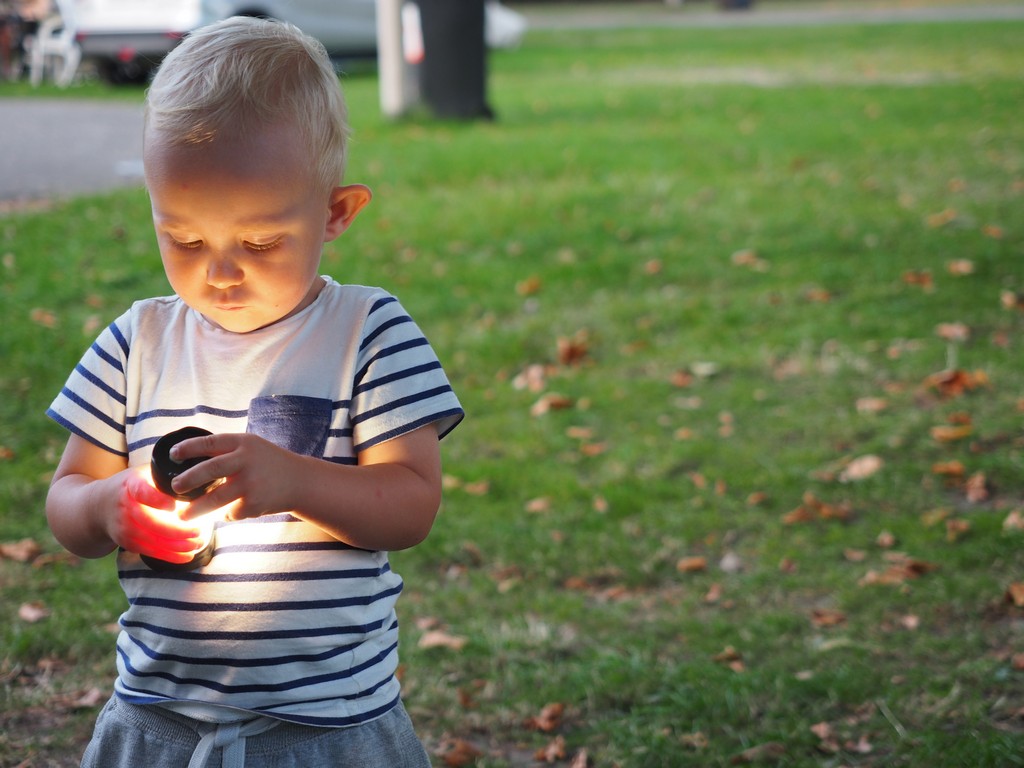 Back in the summer, we received three Fenix flashlights for testing. Kolba, a general importer in Poland, has provided us with models that can work well in various conditions, but especially when camping. So we had enough time to look at each of them.
These are not the first Fenix flashlights we have tested. Previously, we had the BC21R flashlight, but it was intended primarily for bicycles. You can find the test in this article:   Fenix BC21R bicycle flashlight – for every occasion?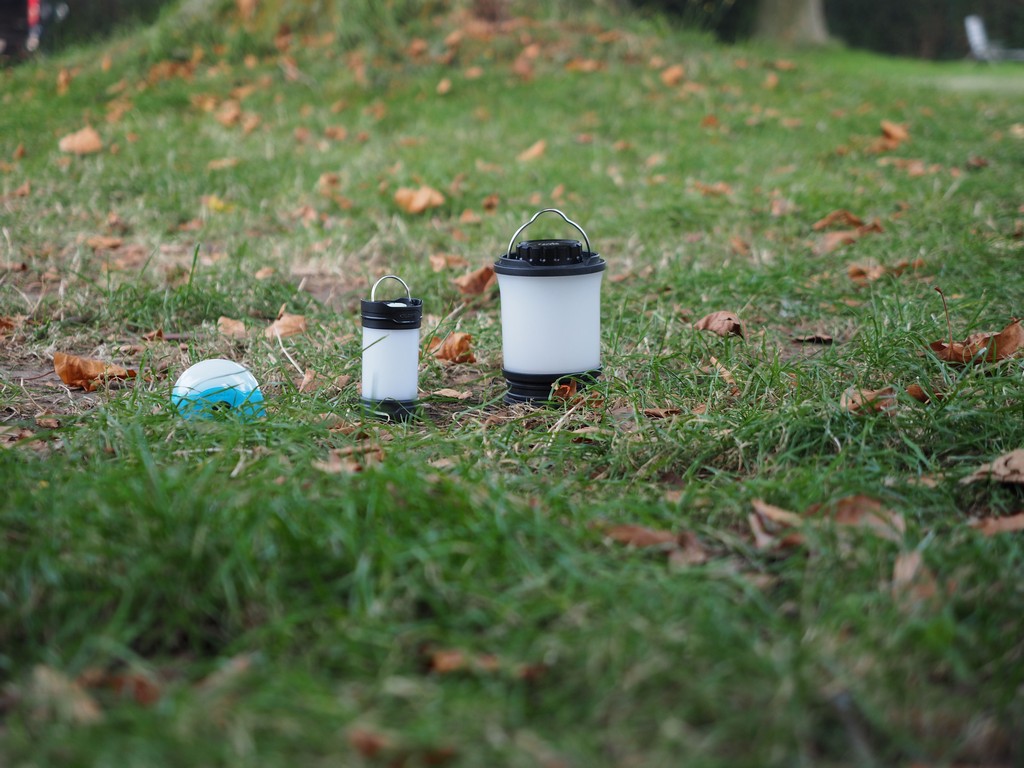 This time it's the turn of flashlights that can illuminate the area, e.g. around the camper, help you reach your destination along a forest path after dark or add atmosphere to our evening camping. Flashlights are presented from the smallest to the largest.
Fenix CL20 LED flashlight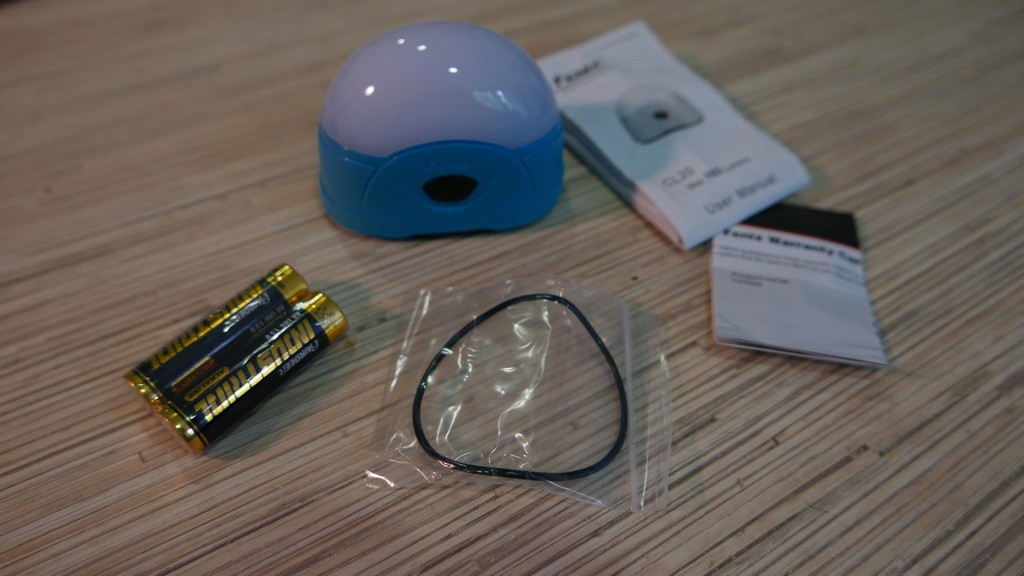 Small, handy - available on the distributor's website for PLN 130. We really liked its magnetic base , which makes it easy to attach "on" or "in" the car. We most often used it to illuminate the trunk space in the Opel Vivaro (there is no factory light source there). However, we must remember that the walls of campers and trailers are usually not made of steel, so we cannot use a flashlight in a similar way there.
The flashlight is small, 45 mm wide and 59 mm high , so it does not take up much space. However, the light it provides (max. 165 lumens and a range of up to 10 meters) is suitable for camping applications. It is enough to illuminate, for example, a table and the space around it.
According to the manufacturer, the flashlight can operate continuously for over 71 hours on one set of NI-MH batteries - in the most economical mode. There are as many as six modes! We can choose from four levels of white light brightness, one constant red light mode and a flashing emergency light transmitting an SOS signal.
The downside is that the flashlight cannot be charged via the USB port . Therefore, you must remember to have a supply of batteries or charged accumulators (AA or CR123) with you. I also missed the battery level indicator.
Fenix CL25R LED flashlight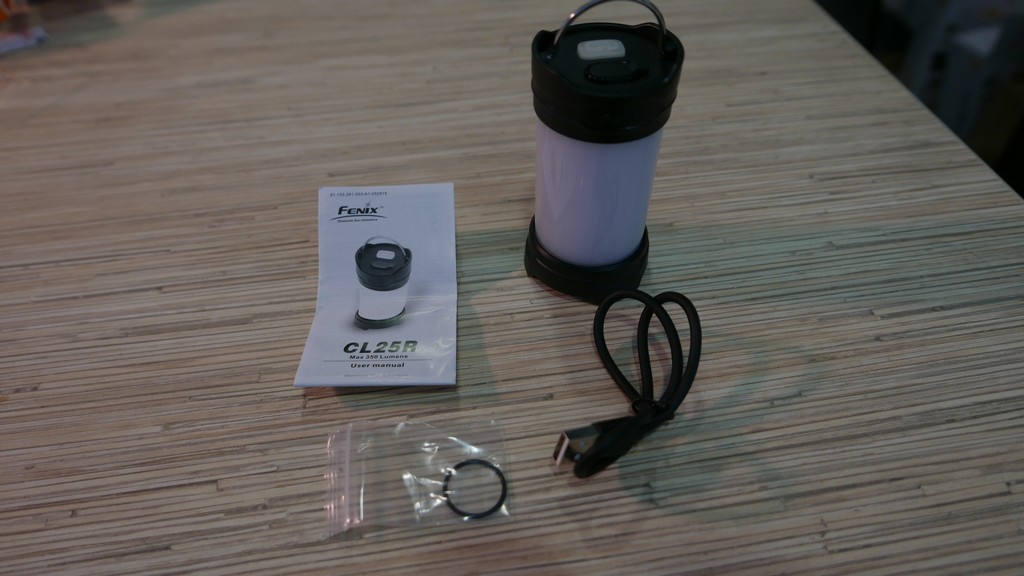 If you need something a little bigger and more powerful, the CL25R is worth considering. This flashlight costs twice as much as the smaller model, but it comes in the form of a comfortable lantern with a handle . Its height is 99 mm and its width is 52 mm. The flashlight is not large, and without batteries it weighs only 130 grams .
Its technical parameters are a good proof of its capabilities. The maximum power is 350 lumens , the range is up to 25 meters , and the maximum lighting time is up to 600 hours ! This flashlight also has a magnetic base, although it would be good if it was also rubberized (to avoid scratching the car, for example). This flashlight also has six lighting modes, but here the alarm (flashing) light is red.
What seems interesting is the ability to attach a flashlight to a camera tripod , although this function was of no use to us. However, a certain inconvenience was of greater importance - unfortunately, the handle cannot be turned into a hook to facilitate hanging the flashlight. To solve this problem, we had to attach our own carabiner to the handle.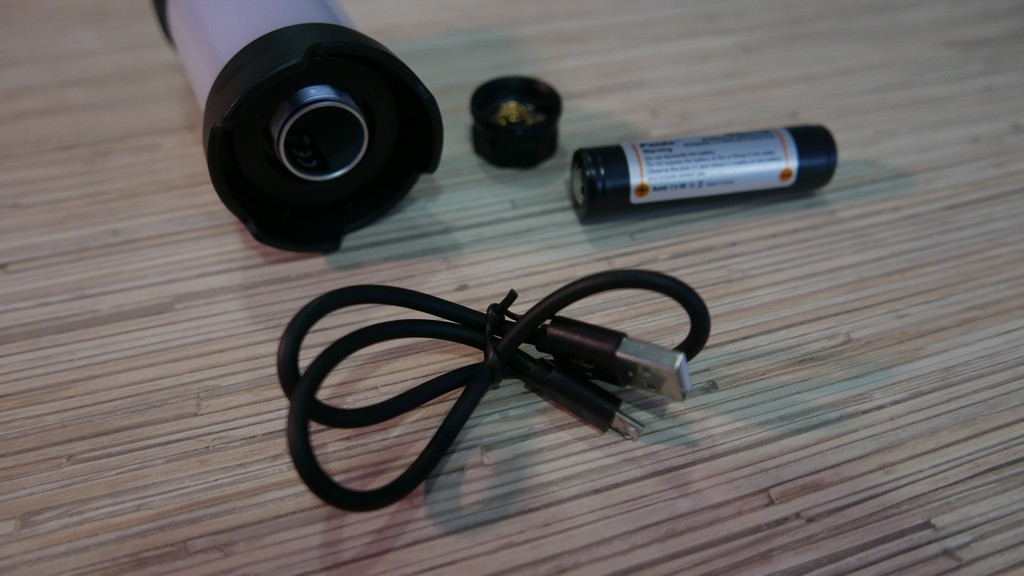 However, this flashlight has many advantages. First of all, it can be charged via the USB port . A nice option is that when the battery is discharged, it does not turn the flashlight off completely, but only lowers the light intensity . Thanks to this, we have time to react early enough and recharge the lamp without the risk of being surprised by total darkness.
Importantly, the flashlight is waterproof (IPX-6 class) . Phew, lucky, because several times we forgot to put it away at night, so it was left out in the open for many hours, even during heavy rain. Effect? No! The flashlight continued to work. This device will definitely be perfect for camping and long hikes.
Fenix CL30R LED flashlight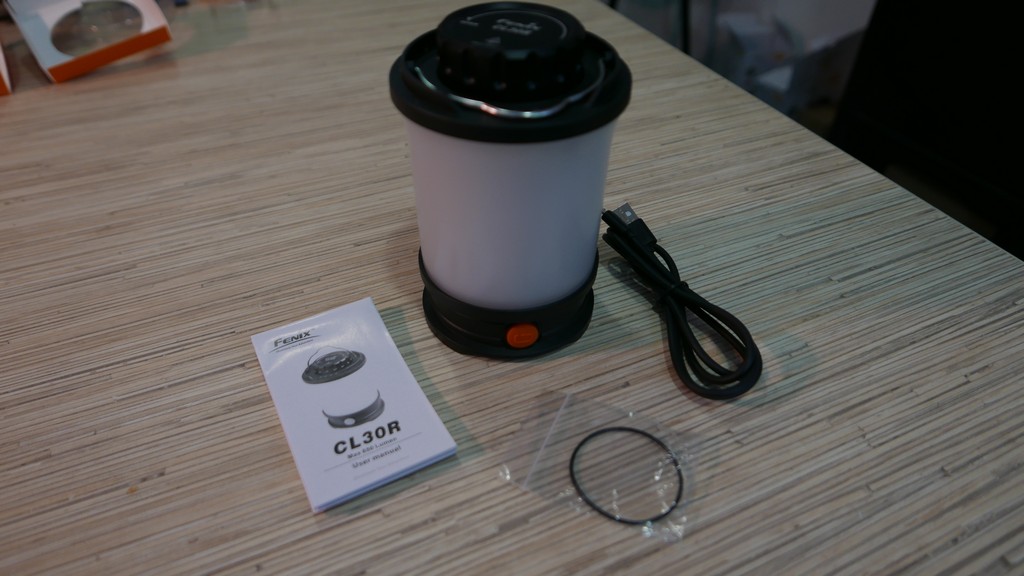 The most advanced, powerful, large and most expensive of those presented. The CL30R model costs PLN 470, but it is actually worth the price. The height of the flashlight is 136 mm and the diameter is 93 mm. But the most important thing is that the light brightness is as much as 650 lumens . The maximum lighting time is shorter than its predecessor and is estimated at 400 hours. The flashlight is also heavier, weighing 412 grams (without batteries).
However, it will be appreciated by those whose car keys fall into the lake in the evening ;) or by those who spend a lot of time in the water (e.g. on a boat). This flashlight boasts an IPX-7 waterproof rating , which means that even if it is underwater for 30 minutes at a depth of 1 meter, it should not affect its condition. It is first class underwater waterproof.
CL30R is a strong and large lamp with a strong battery, so we can use it for a long time without having to charge it. We really liked the ability to use it as... a power bank . Exactly! In an emergency situation , the lamp can charge e.g. a phone or tablet .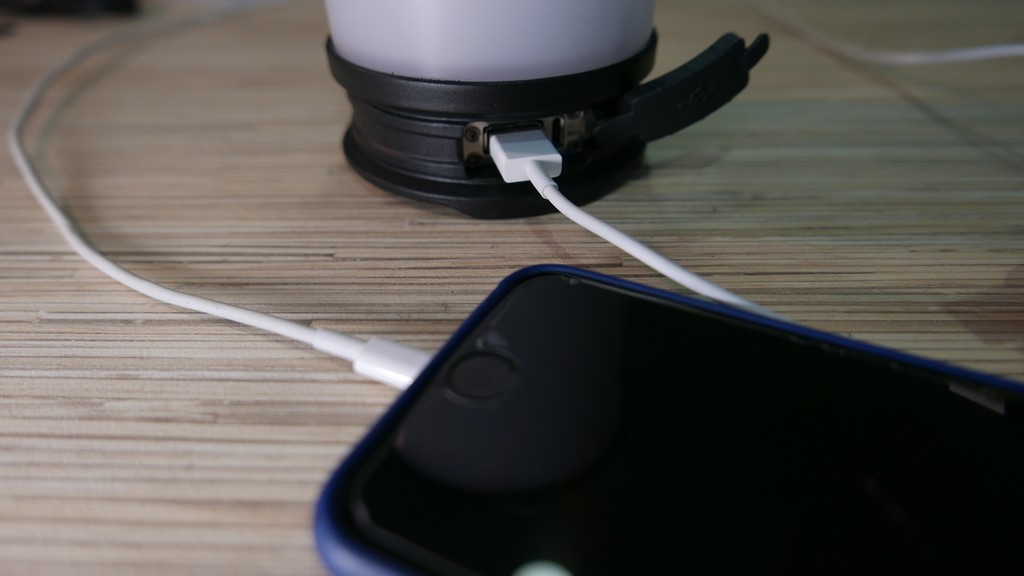 Individual modes allow you to appropriately adjust the power to your needs, and the turbo mode can illuminate a large area around your camp, which is very useful when camping. However, it may be weaker during night hikes, because the dimensions of the flashlight are more suitable for stationary use.
Light power comparison
The photos below show a comparison between the described flashlights. All photos were taken while maintaining identical camera settings (exposure time, ISO, aperture).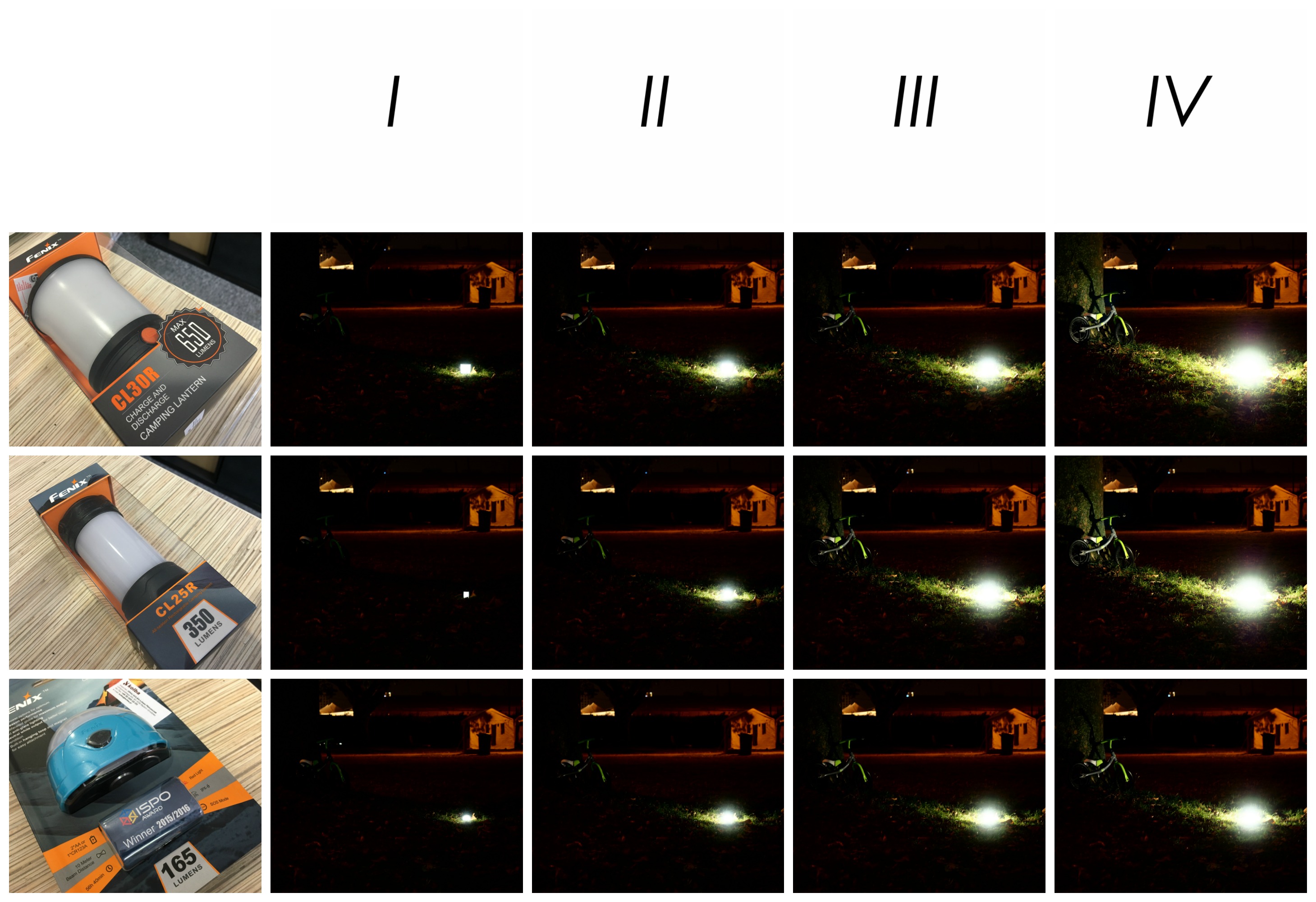 Summary
We tested each of the described flashlights in camping conditions and each one performed its role well. This does not mean, however, that it does not matter which one we choose.
We recommend the CL20 model primarily as emergency lighting . The flashlight is small, light, we can power it with "fingers", so there is nothing stopping you from always having it in your car or backpack.
However, if we intend to use the flashlight for a longer time, e.g. during evening feasts, or when we like long walks after dark, the Fenix CL25R will work much better - it is the most universal lighting source in this test, which should meet the expectations of most users. In our opinion, this is the best model for camping.
We recommend the CL30R model to the most demanding people, those who actively practice water sports or sail (at night!), or those who need a strong and stationary light source with capacious batteries (this lamp lasts a really long time). This flashlight can be used simply as a lamp, and its excellent water resistance allows it to be used also in exceptional situations.
The main driver, founder and the brain of CampRest. He is the one who runs the whole mechanism, implements new ideas faster than he is able to invent them. He used to be a professional driver and have run his own freight forward company - as you can see, he has always been drawn to sleep in the car;) He likes to drive large motorhomes and encourages you to get a C driving license and buy motorhomes over 3.5 tons.
Enjoyed reading this article? Share it!