Adria - new motorhomes with small engines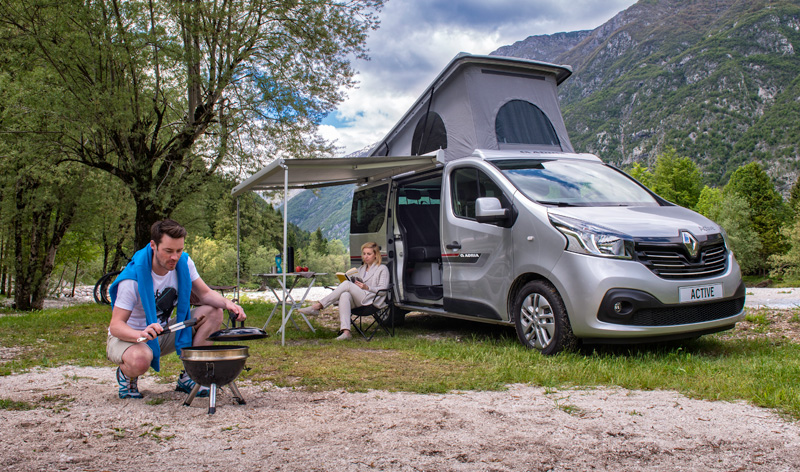 The new offer of Adria campers is likely to meet with great interest from customers in Poland. The vehicles with Citroen and Renault engines introduced to the offer have a capacity of up to two liters, which means lower excise duty, and therefore a lower price by approximately 15% compared to engines larger than 2 liters.
Adria is having a good run. In 2015, sales of its vehicles increased by 22% compared to the previous year, and the company achieved its best financial results since 2007. Currently, Adria's share in the European market is estimated at 6.3% , and the trend is growing.
The Slovenian brand is most successful in Germany, Spain and the Scandinavian countries, but thanks to the new offer it has a chance to strengthen its share in the Polish market as well. Price still has a major impact on Poles' choices, and access to modern campers with engines up to two liters can cause quite a stir on our market.
Adria Twin – Renault Trafic 1.6
This is a completely new Adria proposition, based on Renault Trafic. A compact van with a lifting roof looks very attractive, but its attractiveness becomes even greater if we mention the engines. These are powerful units with a small capacity of 1.6 DCI . We can choose from 120 HP, 125 HP and 145 HP engines .
Unfortunately, we cannot choose between interior layouts - only one variant is available. There are six body colors to choose from. The car has a maximum of four sleeping places (including two on top) and six places for passengers while driving.
Considering that the vehicle is 499 cm long and 197 cm wide, the layout of its interior can be considered impressive. There is no toilet, but the kitchen and the multitude of storage spaces are impressive.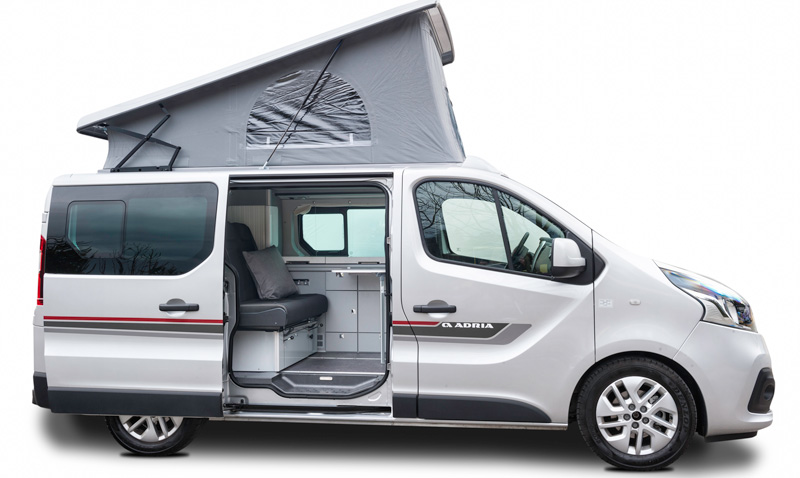 Adria Twin Platinum – Citroen Jumper 2.0
Citroen Jumper is the twin brother of Fiat Ducato. However, it has one significant advantage over Fiat - it has dynamic engines that meet strict Euro 6 emission standards, with a capacity of up to two liters. Initially, the model with Citroen engines could only be purchased in France, but will soon be available in most European countries.
In this case, we are dealing with a camper van with three 2.0 HDI engines to choose from: 110 HP, 130 HP and 160 HP . Among the low-capacity units, there is also a version based on Fiat Ducato with a 2.0 - 115 HP engine.
The Twin Platinum model includes all the amenities typical of a motorhome, including a bathroom with a shower and toilet. The Jumper-based vehicle measures 599 cm or 636 cm in length (to choose from) and 205 cm in width. The shorter version has three and the longer version has four sleeping places.

Matrix, Coral and Compact – also based on Citroen
In the new season, only Sonic will not be available with Citroen engines. Semi-integrated Matrix, Coral and Compact models will be available with 2.0 HDI 130-160 HP engines . Citroen-based cars are characterized by relatively low weight, low fuel consumption and quite good dynamics.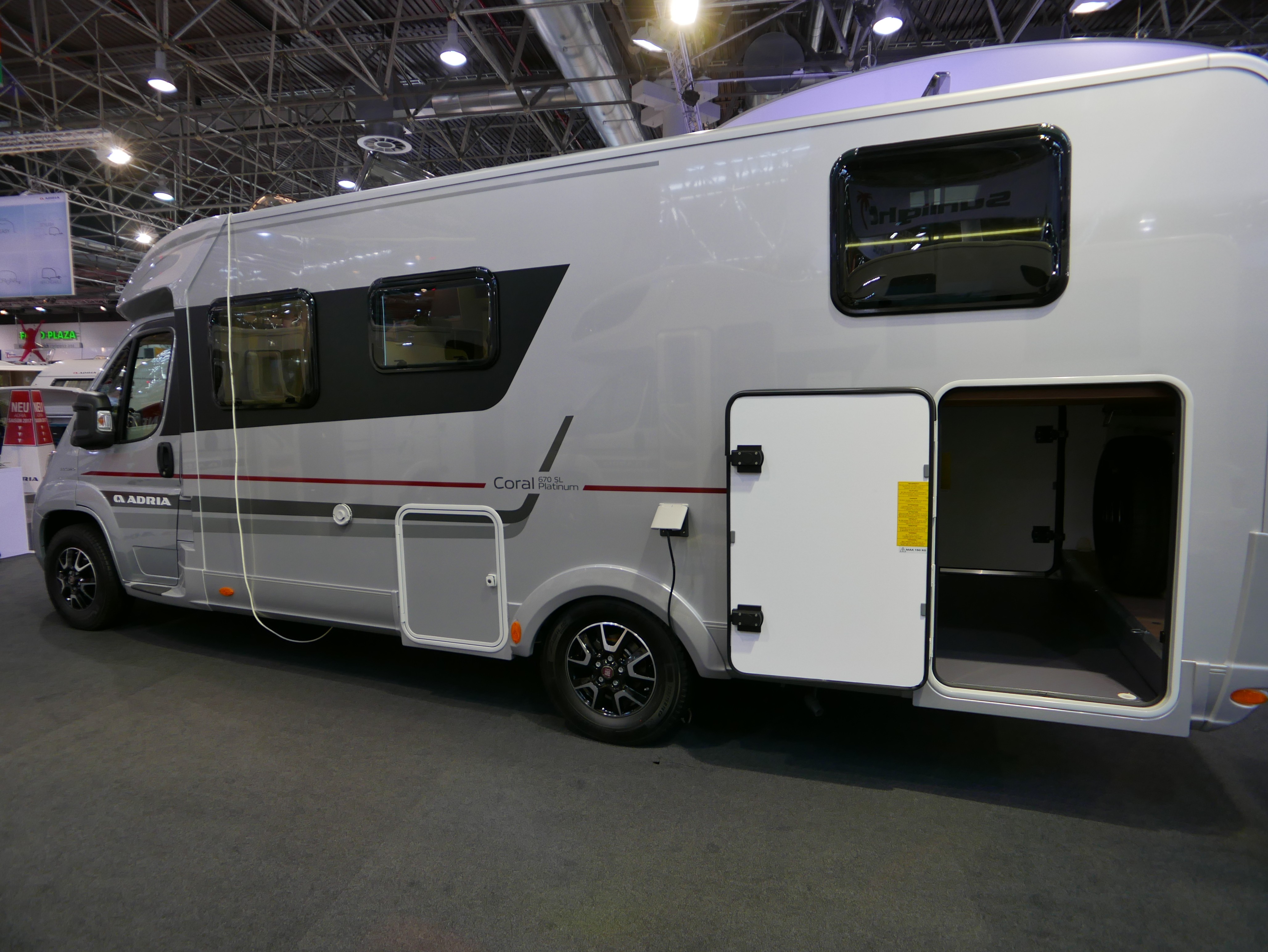 Among these models, the selection of available variants is very wide. The Matrix model itself has 7 versions to choose from . Interior lengths (in the case of Citroen) range from 598 to 748 cm. If someone prefers vehicles with larger engines, they can also choose from Renault Master and, traditionally, Fiat Ducato. So everyone will certainly be able to choose something for themselves.
In Poland, the representative of the Adria brand is Camp & Trailer from Szczecin.
Sometimes it is better to get lost than to ask for directions too much. Aldous Huxley
Enjoyed reading this article? Share it!