Are you looking for a motorhome or trailer "for now"? Go to Krakow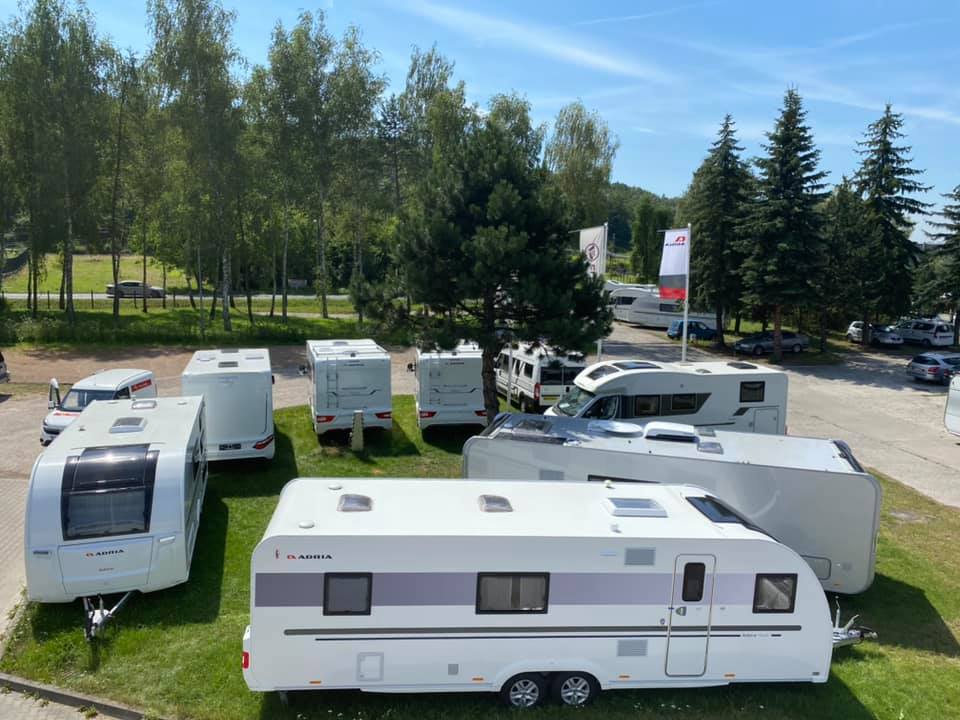 This year, caravanning is undergoing a real siege. Both caravans and motorhomes sell like the proverbial "hot cakes". Most dealerships in Poland seem to be empty. So what to do if we would like to buy our own "house on wheels" this summer? It is enough to go to the Elcamp RV showroom in Krakow, which still can boast of several caravans and motorhomes available "on the spot".
Adria caravans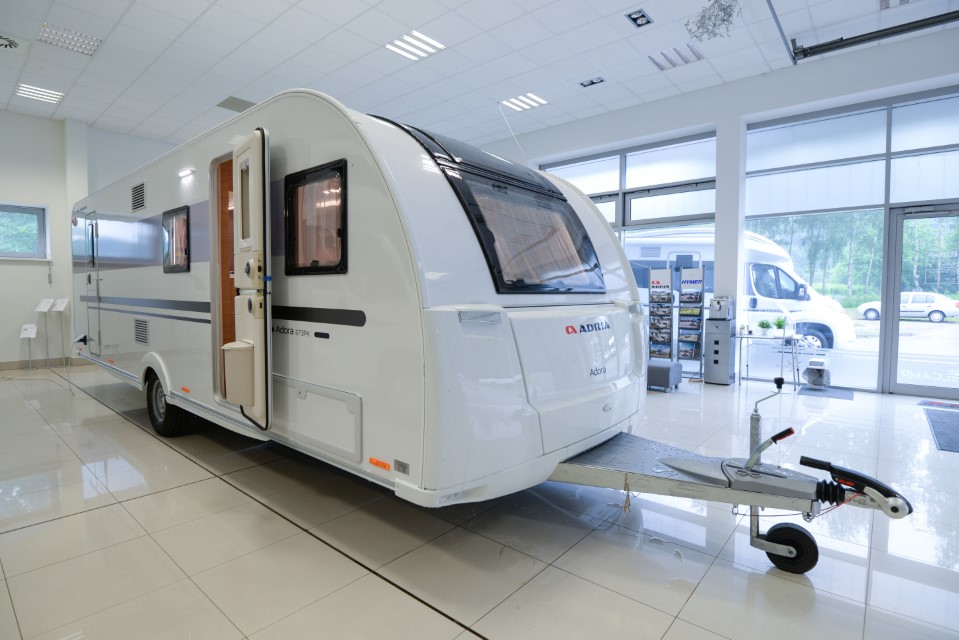 Caravans are the most popular in Poland. Many more are sold than motorhomes. An interesting proposition, therefore, is Adria Adora 673 PK, which has a total of 7 sleeping places . It is 735 cm long (without the drawbar) and 260 cm high, and its GVM is 2 tons. About 300 kilograms are left for the additional weight after full retrofitting. The manufacturer, the Slovenian brand Adria, provides a seven-year warranty on tightness. This is very important because Adora is fully prepared for use also in winter. On board we find solid insulation and efficient Truma Combi heating in the latest version 6E. In addition, there is an oven, a stove, a Bluetooth sound system and a TV holder.
Adria Action caravan
It is also worth paying attention to the Adria Action 391 PH, the original four-seater trailer. Small, measuring just 597 cm in total length with a drawbar and a GVW of 1,300 kg, it definitely stands out on campsites. It is also well equipped. It is enough to mention a three-burner gas stove, a 140-liter refrigerator, a 50-liter clean water tank, numerous 230V and USB sockets, and good insulation that allows you to use it also in winter. An unquestionable advantage is also the attractive price - PLN 87,000 gross.
Adria motorhomes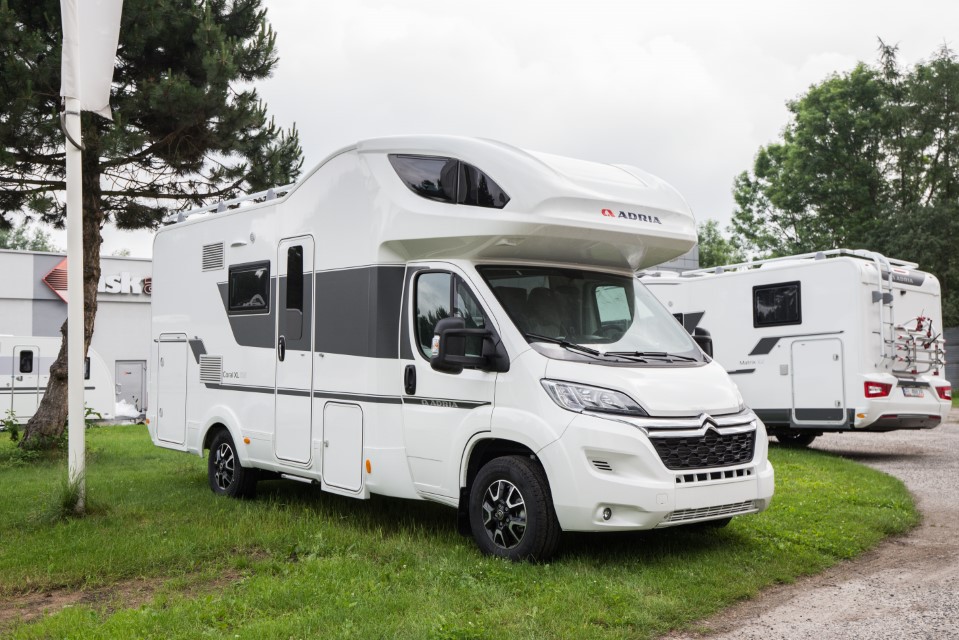 Motorhome fans will also find something for themselves in Elcamp. For starters, the Adria Coral XL Axess 600 DP alcove based on Citroen with a 2.2 engine under the hood and 140 horsepower. The vehicle does not exceed 7 meters in length and weighs 2,925 kilograms in running order. It has a total of six places for driving and sleeping and is fully adapted to winter conditions.
Camper Van - Adria Twin 640 SGX Supreme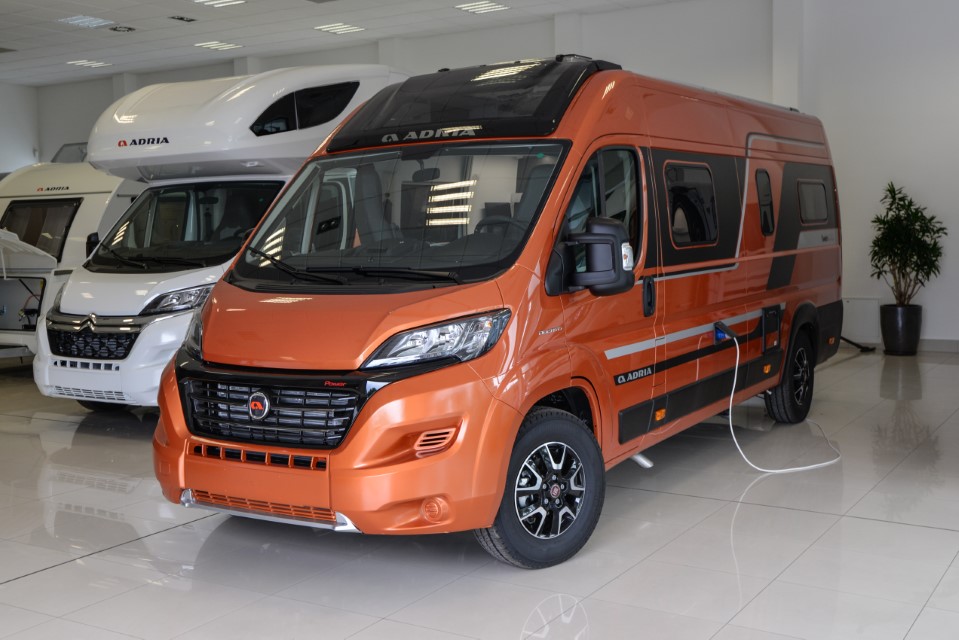 Another, certainly original proposition is the van Adria Twin 640 SGX Supreme motorhome in a unique, orange color. The car has four places to drive and two to sleep, which makes it an ideal solution for couples. The bed is electrically raised and lowered, which gives us more living space in the vehicle. Additionally, a system of automatic, silent opening and closing of sliding doors has also been installed. The motorhome was built on the basis of Fiat Ducato, with a 2.3 engine with a capacity of 160 horsepower and an automatic, 9-speed gearbox.
Adria Matrix semi-integrated
Finally, one of the most popular motorhomes on the Polish market. We are talking about the Adria Matrix 670 SC Axess, of course. Built on the new Citroen, with the 2.2 engine under the hood. Extremely spacious, it will easily serve even a family of five. It is also worth mentioning its full adaptation to winter conditions, a three-burner gas stove, a 167-liter fridge and large tanks for clean and gray water. We will use such a motorhome not only on a holiday trip, but also use it in the winter season, e.g. during a ski trip to Austria.
All vehicles available on the Elcamp yard can be found here: https://elcamp.otomoto.pl/inventory
We have created the CampRest portal for people who value freedom and travel on their own.
Enjoyed reading this article? Share it!