Be ready for the cold - a review of caravanning accessories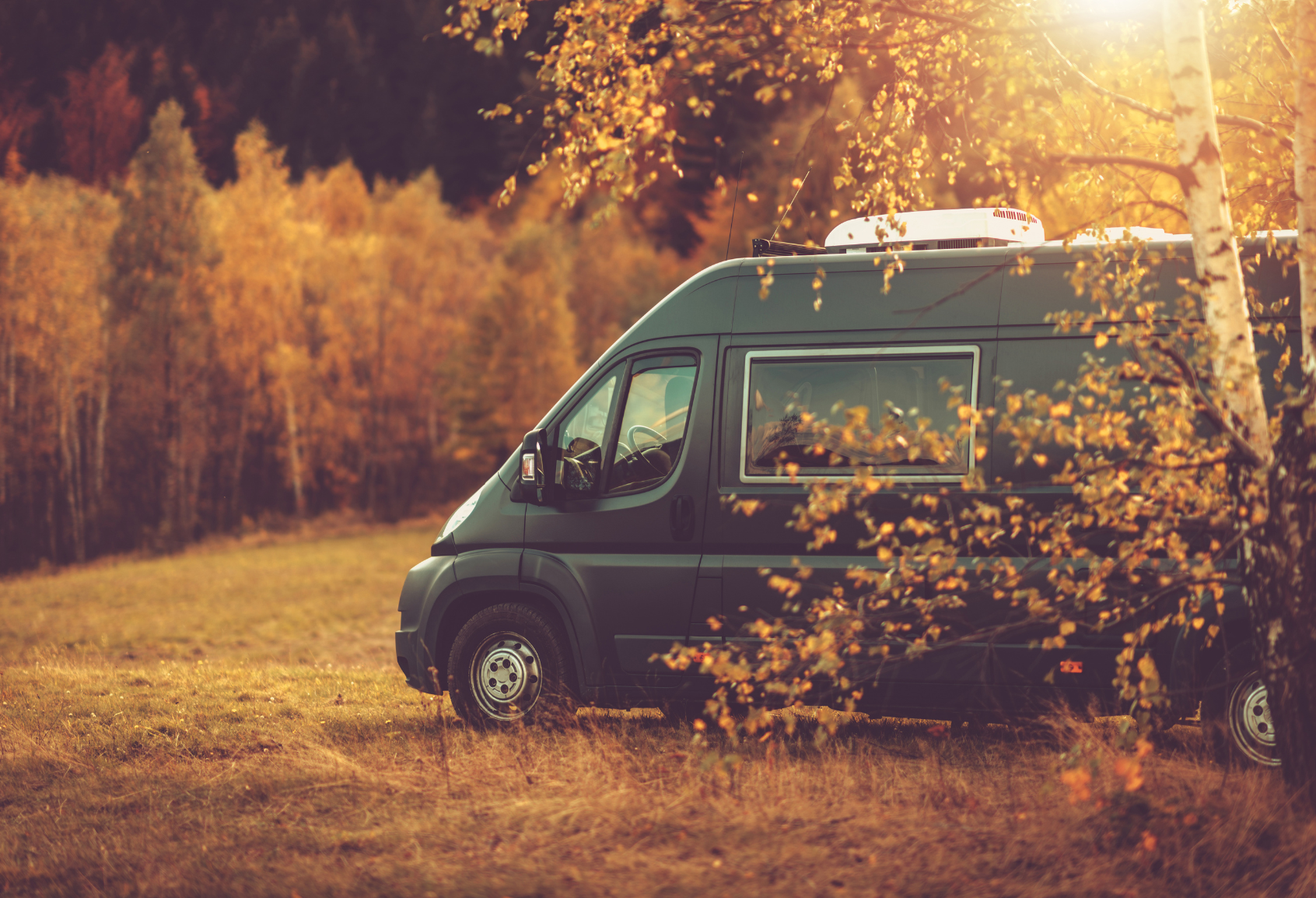 For some, the autumn-winter period is a break in caravanning, while for others the "season" never ends. Regardless of whether you are just trying to close the season, taking a break or actively enjoying the charms of the cold season - it is worth taking a look at our equipment guide. In this material, we will focus on a few solutions that will certainly be useful to many of us, not only in winter.
Warmth and... warmer... or different ways to heat
Cold in the vestibule / camper / caravan? If you are staying at a campsite or a parking space with an electricity connection, it is worth using this medium to power heating devices. The MCK-400 model from the Mestic brand can be recommended for several reasons - it is a compact source of pleasant heat, has 2 heating levels (450 or 900 W), and has built-in security systems. This means that if it is knocked over violently or falls, it will turn itself off. The product is equipped with ceramic heating tubes emitting light and high temperature. This design minimizes heat loss caused by e.g. wind, which allows you to use the heater outdoors without any problems. The maximum current consumption is 5.2A.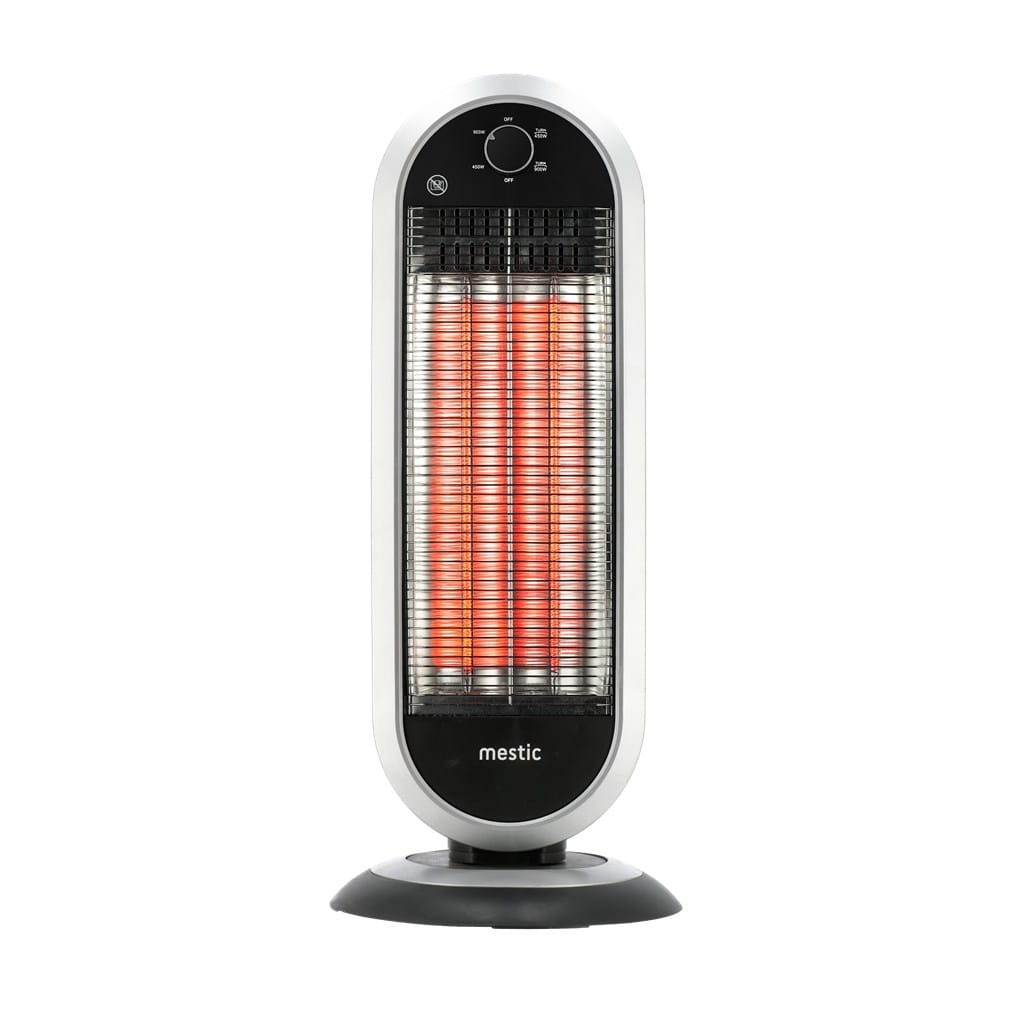 Link to the store
The Truma Combi 4 boiler is the latest version of the classic 4 kW gas "stove" for small and medium-sized motorhomes and caravans. The name itself indicates that it is a solution for heating both domestic water and the interior (airflow through 4 outlets). The integrated boiler with a capacity of 10 liters can also be used independently of the heating in summer. The device works quickly and quietly. This solution will work both in self-built camping vehicles, but also as a retrofit, i.e. a replacement for old heating systems. It takes up little space and is characterized by good efficiency (water in the boiler is heated from 15 degrees to 60 degrees in just over 20 minutes). The set includes an advanced digital controller that also works with other Truma components (e.g. air conditioning). Of course, communication and control can also be done using a tablet or phone.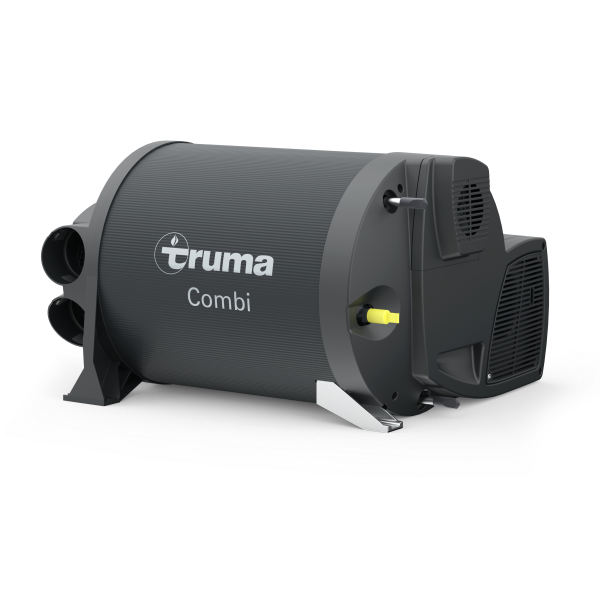 Link to the store
Another proposal from the Truma brand is the S3004 heating with a heating power of 3.5 kW, which, using gas fuel, will ensure thermal comfort in the caravan. If you are planning to renovate or modernize your heating, it is a safe and reliable option. Undoubted advantages are the booster option that allows for quick heating of the trailer's volume, as well as the ability to work without power consumption. At the same time, of course, we have the ability to smoothly adjust the temperature and blower power. The weight of the stove is only 10 kg.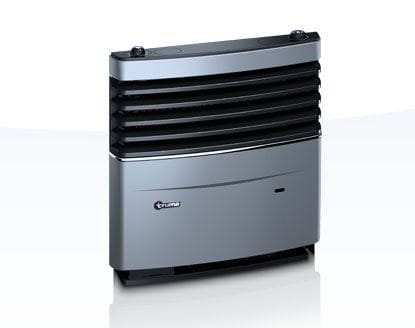 Link to the store
Safe with gas on the go
According to the regulations, if the vehicle is in motion, the gas installation should be closed. If it is open and is to power on-board devices (including heating), a specialized safety valve is required - commonly known as a "crash sensor". In installations with a gas pressure of 30 mbar in recreational vehicles, the Duocontrol reducer (also by Truma) will be ideal, which is easy to install and available in 2 versions - vertical and horizontal. It has two functions - it can automatically switch the power source between two cylinders when one of them is empty, and it also has a crash sensor that cuts off the gas supply in the event of a collision / sudden shock. In the case of such a scenario, we can easily reset the reducer ourselves using the yellow button on the housing.

Link to the store
Little strongman
If you like tea or you often boil hot water while traveling, a small, solid kettle will definitely come in handy. The perfect companion for every trip will be Outwell Tea Break with a capacity of up to 1.8 liters and really small dimensions. It measures only 15x18 cm and has a low-profile, heat-resistant handle, an integrated whistle and a button to open and close the spout.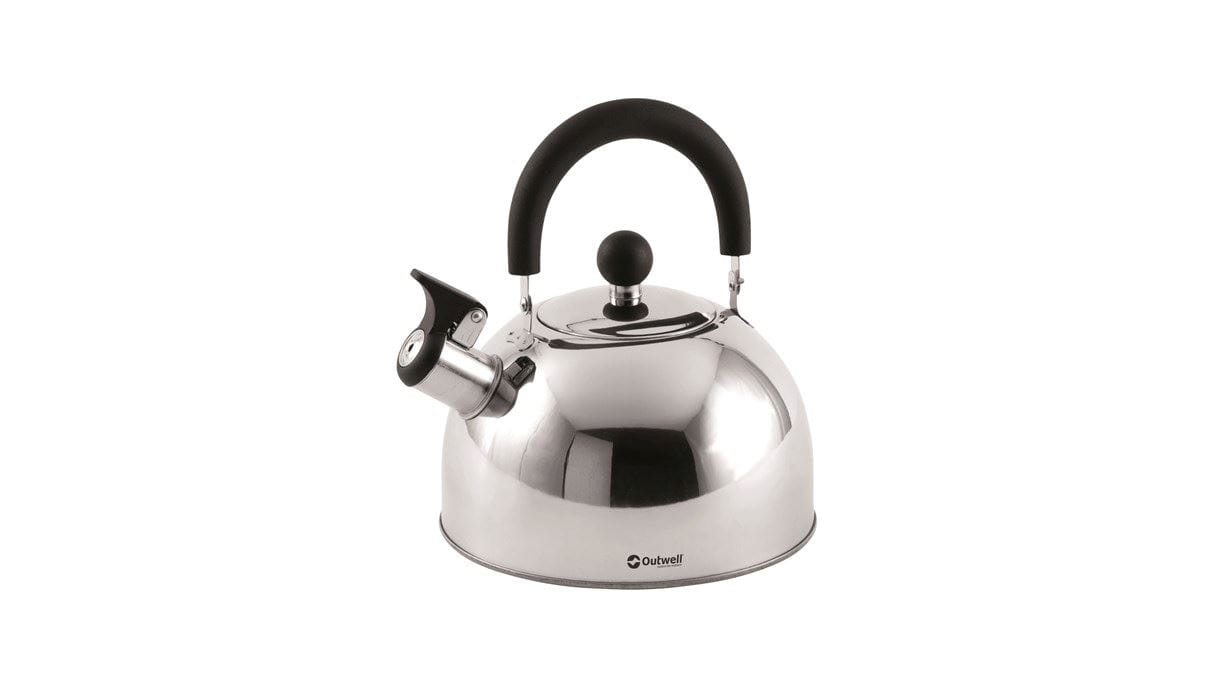 Link to the store
Frostilan - caring for the reservoir and pipes in winter
Frostilan antifreeze by the iconic Dr Keddo brand is an agent designed to protect the system and the remaining water (clean/grey) from freezing. Available in 5-liter tanks, the preparation is safe for health and safe for pipes and tanks. By the way, thanks to the use of malic acid, it also dissolves any deposits deposited on the walls. The higher the concentration, the better the effect (read resistance to lower temperatures) - used in a ratio of 2.5 liters to 7.5 liters of water, it protects down to minus 11 degrees , with 5 liters of the agent for 5 liters of water, and up to minus 29 degrees Celsius. The liquid is colored blue and tastes bitter - it is safe but unfit for consumption. It is recommended to flush the tank and system before starting the season again.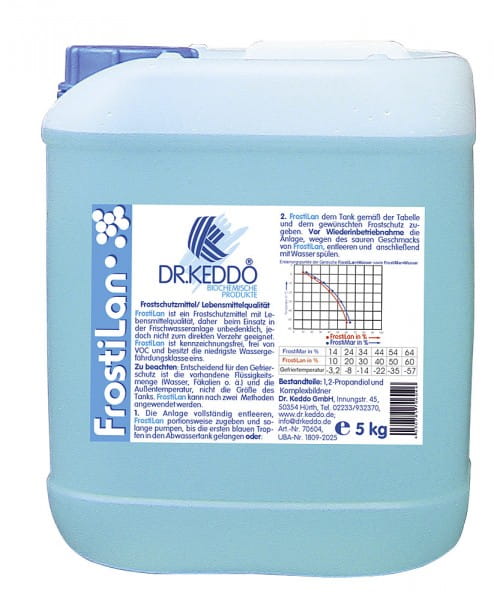 Link to the store

Efoy - a handy power station
Energy independence is the dream of every globetrotter. Popular photovoltaic panels are a good source of electricity, but we cannot always count on optimal efficiency. A more reliable energy generator, regardless of insolation, will be Efoy . This ingenious device produces electricity in a noiseless and environmentally friendly way (during the chemical reaction taking place in the device, only water vapor and CO2 are produced). The fuel cell is not only compatible with any type of on-board batteries, but can also power 230V devices using an additional inverter. Depending on the model, it can generate 150 Ah of energy per day. Fuel in the form of cartridges can be purchased in 5 or 10-liter tanks.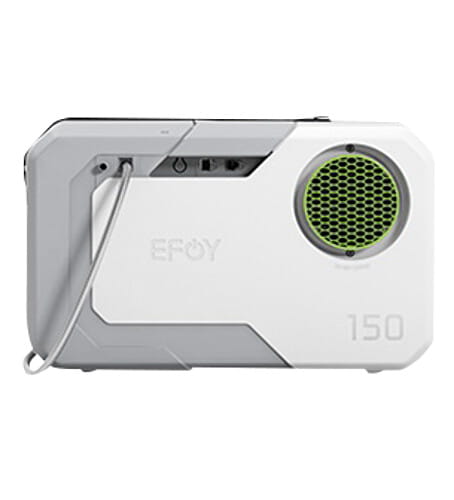 Link to the store
Ledlenser - light up the night!
It's hard to imagine a more useful gadget than a flashlight - regardless of where you stop, it's always worth having an additional light source with you. The Ledlenser brand is famous for well-thought-out solutions, and its Kidled product is adapted to the needs of our little ones. Small size, low weight and secure mounting along with an interesting design will surely appeal to every child. One charge is enough for 2 to 18 hours of lighting (depending on the power setting - high power or low power mode).
Multifunctional: white, red, blue light with flashing function
Safe: headlamp strap opens automatically + automatically removable "Clever" battery box
Optics: adapted to the delicate eyes of a child - with reduced glare
Practical: integrated metal clip to be attached for other uses without a belt (e.g. school bag, backpack, clothes)
Economical: automatic shutdown after 20 minutes (optional)
Rechargeable battery via Micro-USB port
Removable elastic band
CE and CPSIA certified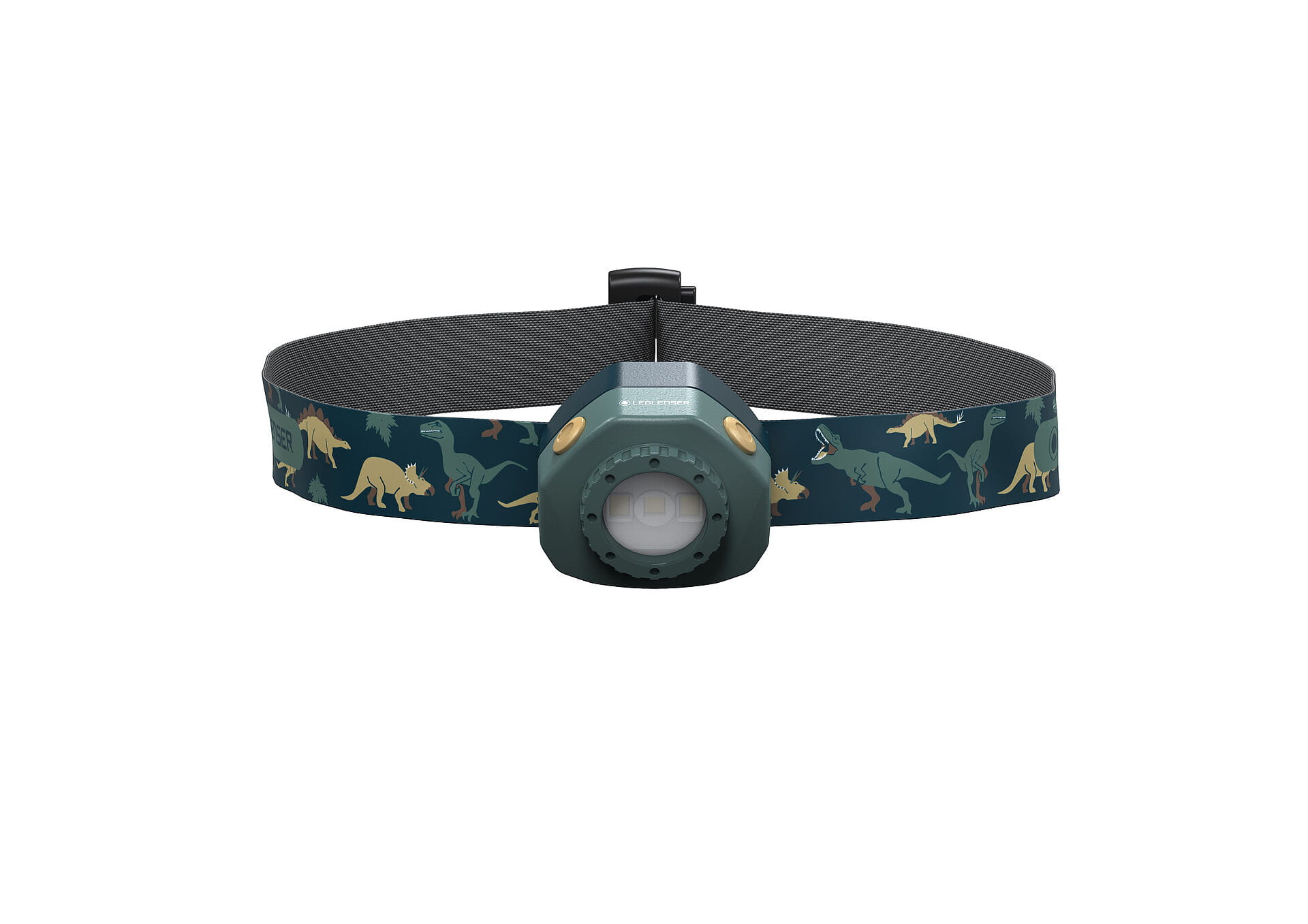 Fiamma thermal insulation mat
Regardless of how well insulated our motorhome's body is - most of the heat will escape through the thin windows of the vehicle. A side effect of cooling down is also the condensation of moisture on glass surfaces. An excellent remedy for these ills is a thermal insulation mat to cover the entire front of the vehicle. Fiamma has made a tailor-made product for the Ducato, Jumper and Boxer generations produced after 06/2006.
Fits Fiat Ducato, Citroën Jumper and Peugeot Boxer from 06/2006. Thick, well-insulating material, the ability to reveal the windshield without dismantling, and Velcro from the bottom part covering the engine - all this makes the mat a perfect and functional product. The total weight is only 11 kg.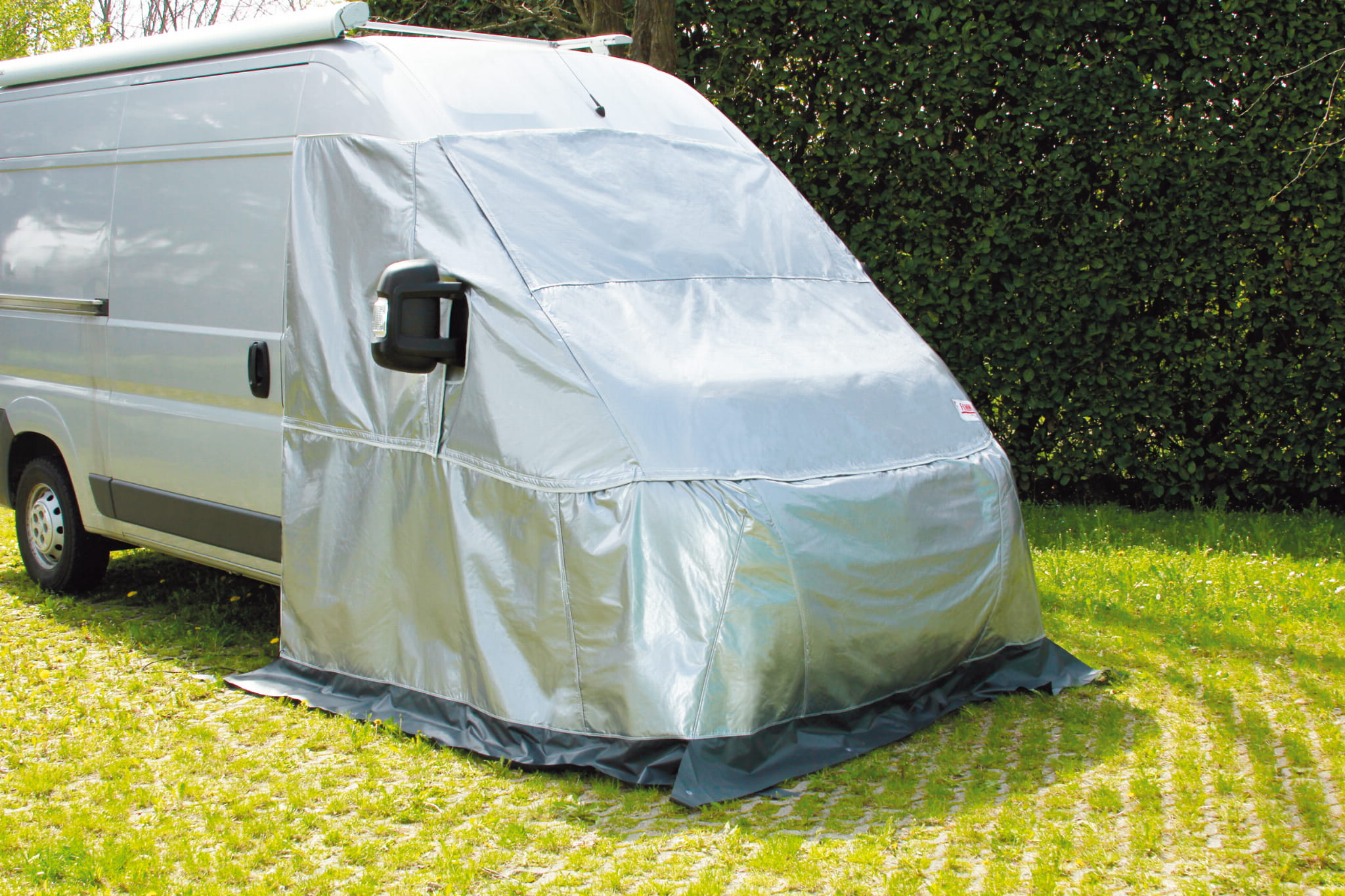 Link to the store
Inverter - electricity like at home
The 12v/230V converter in motorhomes and caravans has been the basic equipment for a long time, without which it is difficult to imagine a stop "in the wild", mobile work or morning coffee from an espresso machine when we are on the road. AZO Digital is a proposal with an excellent value for money with a peak power of 4000W (continuous power is 2000W). The inverter generates electricity with characteristics corresponding to the home network - the so-called pure sine. We can easily power demanding devices and electronics without worrying about failures. The active cooling system, the soft start function and a number of protections (short-circuit, overload, thermal and protection against too deep battery discharge) make the AZO converter a trustworthy product for the most demanding.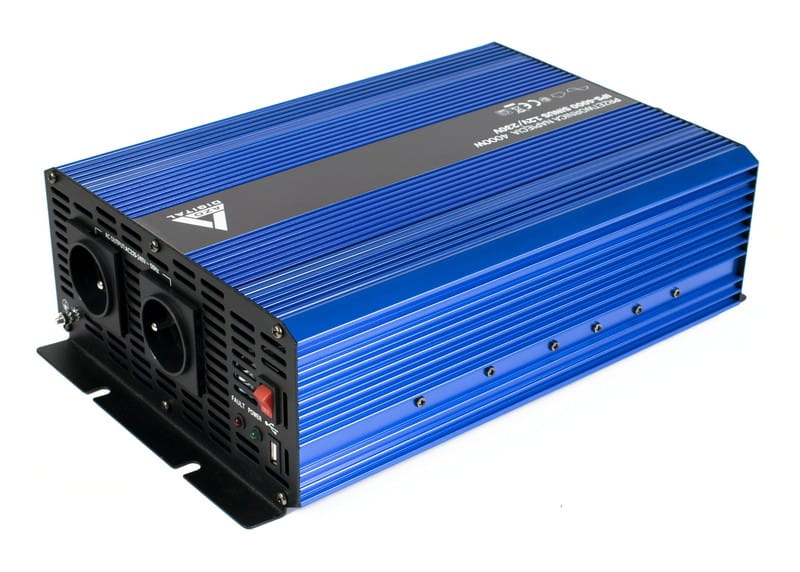 Link to the store
gallery
I feel best in the form of trade fairs and meetings with enthusiasts. Technical freak. In my life I have dismantled many motorhomes for the first time. Fan of large vehicles, mountain biking and traveling without weight and financial restrictions. At CampRest, I am responsible for all publications on automotive topics.
Enjoyed reading this article? Share it!