Burstner Brevio - an idea for the family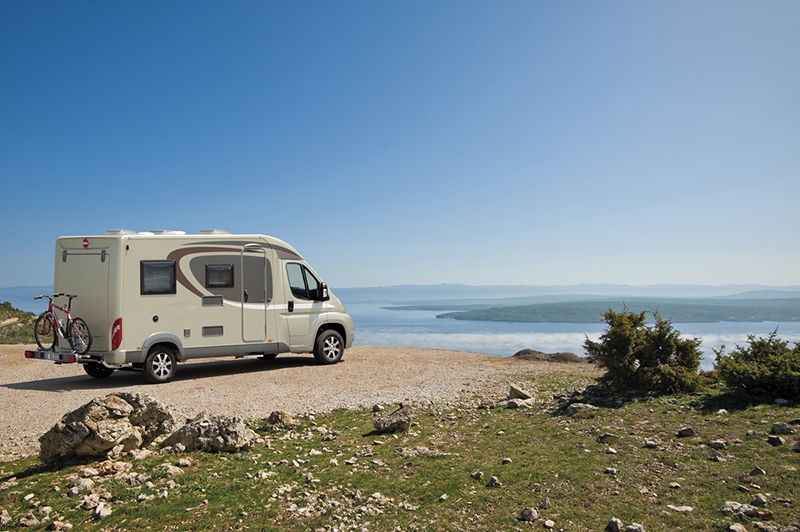 The Brevio T600 model was based on the Fiat Ducato. Certainly, it cannot be considered a luxury model, but it probably has everything you would expect from a motorhome, which costs less than 45,000 at the basic price. euro.
3 motors, triple walls
The car is available with three different engines. The cheapest will be a motorhome with a 2.3 Mjet engine with 96 HP. There is also an engine with the same displacement, but with a power of 109 HP. The most expensive version has a 3-liter engine with 130 HP.
What sets the Brevio apart, however, are not the engines. The construction of the camping part will be more interesting in this case. The completely flat walls are made of three-layer insulation boards, which should ensure both good ventilation in summer and high temperature in winter. Of course, the appropriate devices will help, although the cabin air conditioning (manual) is available only at an additional cost. The Truma 4 Combi heating is available as standard.
The car is designed with four passengers in mind, ideally only two should be adults. The vehicle is 599 mm long. The interior height is 195 mm, which should be sufficient for most tall people.
The low chassis of the car also made it possible to set the loading sill at a low level. To make it easier to transport your bikes, you can order a rail mounted in the rear bumper. It will allow you to conveniently attach and transport a two-wheeler.
Modest but ingenious
What's inside? Customers can choose from 13 different upholstery designs. We also have a carpet and sunroof blinds as standard. On a sunny day, travelers with this motorhome should not complain about the lack of light - a large windshield, side windows, and as many as 3 sunroofs should brighten the interior. It can be worse on cloudy days and at night, because while there are 3 LED lights in the bathroom, the rest is lit rather modestly.
Inside, you will find swivel seats for the driver and passenger and a table with a retractable top. A 2-burner stove must suffice for cooking. The sink can be covered with a worktop, which then becomes a cutting board. A 104 liter fridge is also available.
The bathroom part is nice but modest. Unfortunately, the person using the toilet bowl has to keep their feet in the paddling pool. The advantages of the equipment include a 130-liter clean water tank. Unfortunately, only 90 liters have been allocated to sewage.
Above the side doors there is a control panel for interior devices, but it is not a modern digital panel, but rather a modest board with basic functions. Two gas cylinders can be installed in the vehicle.
Just right for a family
Compared to the high-end motorhomes that leave the Burnster factory in Germany, Brevio looks modest. On the other hand, Brevio is a chance to become the owner of a new motorhome for relatively little money, in which a family of 4 can travel without much sacrifice. Therefore, it is a reasonable proposition for a married couple with children who do not expect luxuries, but decent conditions at a reasonable price.
.
Sometimes it is better to get lost than to ask for directions too much. Aldous Huxley
Enjoyed reading this article? Share it!