CAMPROOF sleeping roofs from Camper4Mountain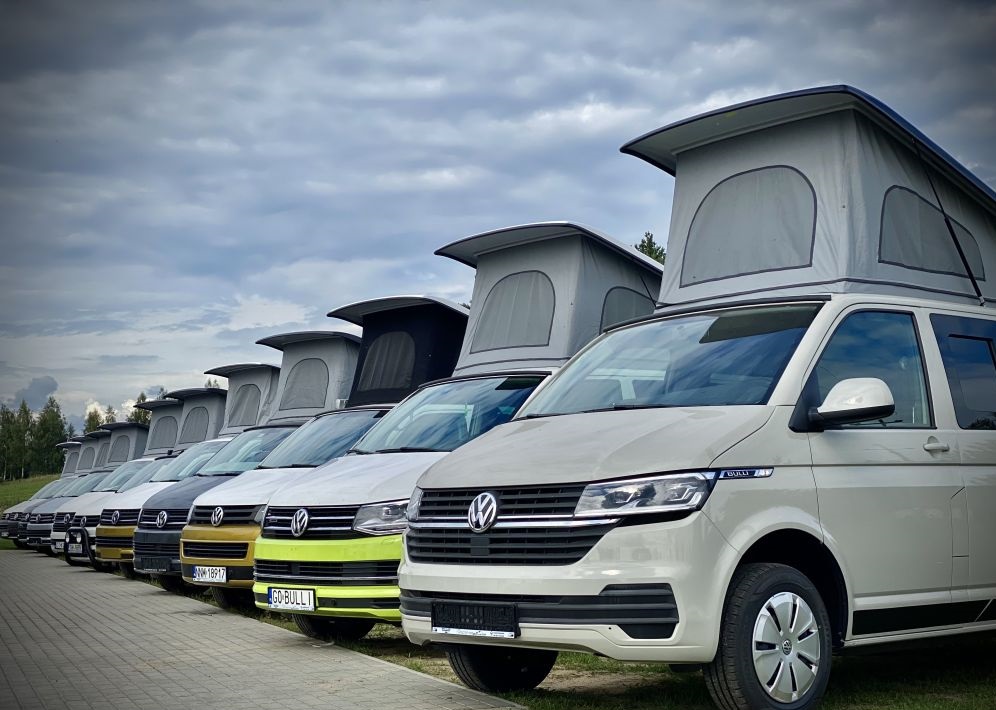 In recent years, conversions of van/tin type vehicles into multi-purpose and tourist cars have become extremely popular. Many companies and production plants have adapted their offer and business profile to the needs of mobile customers. Among the accessories, sleeping roofs are very popular. Thanks to them, as it turns out, you can even turn a small family van into a fully functional motorhome. For example, if you own a VW T5 van and travel with your family and children, the pop-up roof is the perfect way to create two additional sleeping places on board.
Sleeping on the roof - only benefits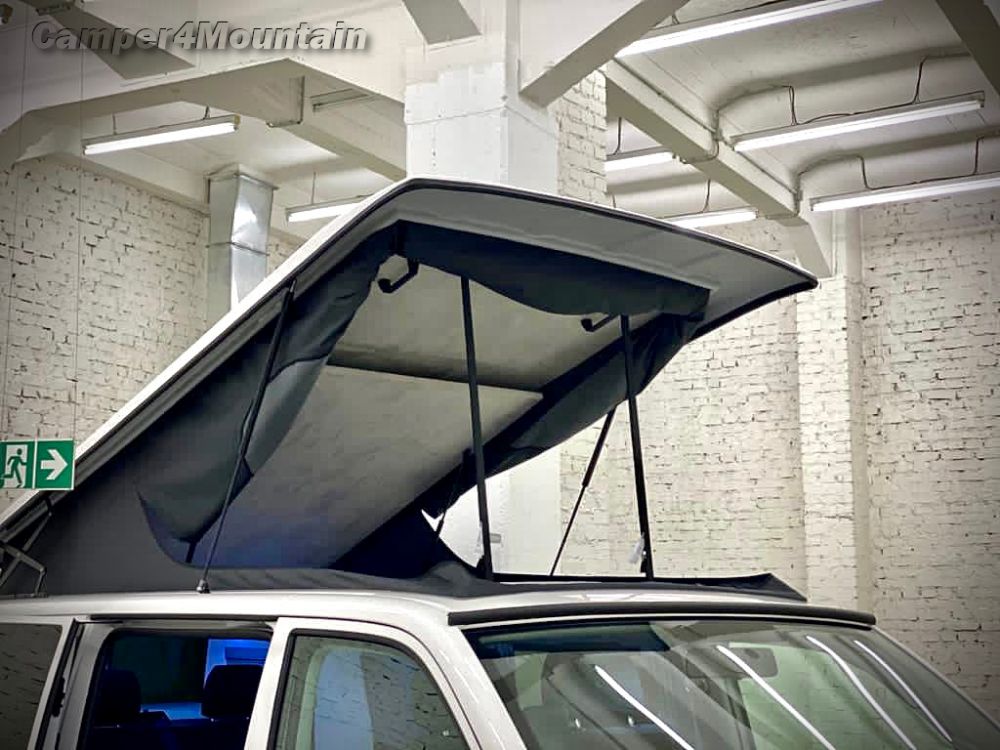 Among the reputable manufacturers of this type of solutions, you can find Polish brands, including the CAMP ROOF brand, known for its sensational price-quality ratio. Camper4Mountain is an authorized partner of this manufacturer and successfully assembles solutions of this company in a wide range of vehicles.
What cars can the CAMPROOF sleeper roof be fitted to?
Nowadays it is hard to imagine a modern campervan without a sleeping roof. Thanks to the use of this solution, we not only gain a comfortable place to sleep, but also significantly increase the clearance / usable height inside the vehicle. Thanks to this, we can stand in an upright position or comfortably use the kitchen / living room. The Camper4Mountain offer includes roof models for the following vehicles:
VW T6 (short and long version) (ABE/TUV)
VW T5 (short and long version) (ABE/TUV)
VW T4 (short and long version)
Renault Trafic (2nd gen short version and 3rd gen long version)
Opel Vivaro (1st gen short version and 2nd gen long version)
Citroen Jumpy M after 2016
Toyota Proace M II from 2016
Peugeot Expert M after 2016
Opel Zafira Life after 2019
Fiat Scudo M (from 2021)
Sprinter (until 2016)
Crafter
MAN TGE (after 2017)
The roofs meet stringent quality standards and successfully pass TUV inspections in Germany. Camper4mountain as a distributor of Camp-Roof roofs specializes in their installation and has technologically perfected the process:
"We are the only company in Europe to have developed a system of finishing and flashing roofs in multivans, where we rebuild air ducts, change their location, change the electrics of air vents and lighting, the finishes are high-quality alcantara, additionally color matched to the pillars in the car. There are no rubber gaskets, screws with caps or plastic caps. On request, you can also trim the posts so that they match the color of the ceiling in our roof. In addition - only with us - you can add a "starry sky" with color control (RGB). We also have a developed system for blowing the Webasto heating upwards. It is also worth noting that we have a wide range of roof tent colors to choose from. All this gives a really wide field for personalization in every respect"
Piotr Wiśniewski, Camper4Mountain
How long does it take to install a sleeping roof?
While the deadlines for the production of a complete motorhome at C4M are quite distant, the assembly of the roofs is carried out on an ongoing basis - the waiting time usually does not exceed 2-3 weeks. This is made possible by a separate assembly line where the roofs and accessories from the option list are assembled. The term is due to the fact that in most cases the roof needs to be painted, as it is white as standard. The company's technical facilities also provide such a possibility thanks to its own paint shop.
What sleeping roof for a van?
The answer is obvious: Camproof! Why? First of all, because they are perfectly matched to specific vehicle models. This makes them trouble-free for the end user, and above all, safe and tight. We have here a double protection system against uncontrolled opening / tearing of the roof (belts and additionally metal buckles). Silence and aerodynamics are also important arguments when choosing a roof, and Camproof meets the highest standards here. For full comfort of use in almost all conditions, the roof tent is waterproof. Another advantage is that the folded roof does not significantly affect the height of the vehicle. This is especially important in the case of everyday use of the car in the city (even in multi-storey car parks).
Where do I mount the sleeper roof?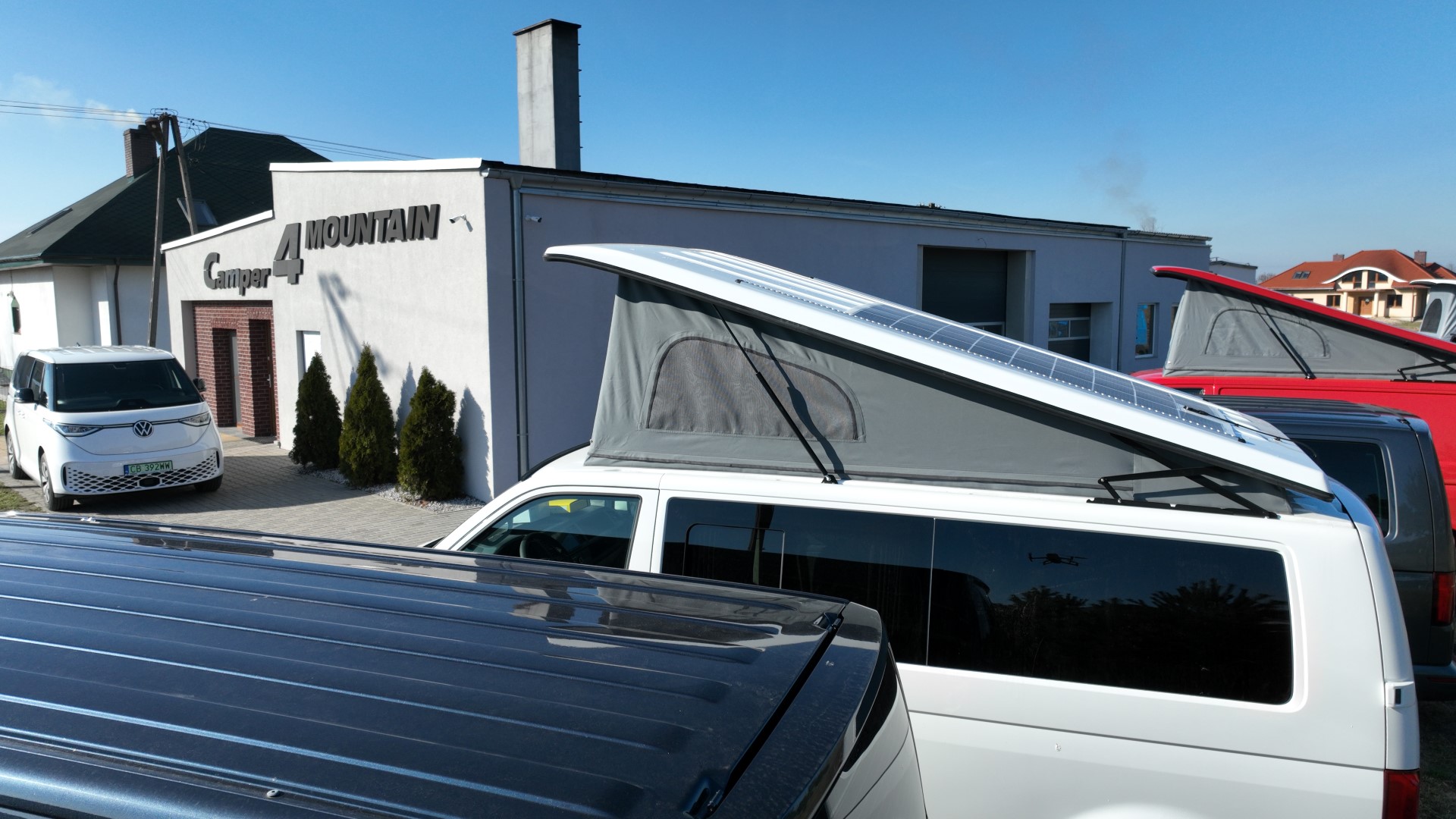 Choosing a roof is one thing. Remember, however, that it is very important that it is professionally installed. Professional installation of a raised sleeping roof must be done with the use of appropriate tools and in a manner consistent with the manufacturer's technology. After all, each of us would like this important element of the car to be tight, not to generate noise while driving and to visually and aesthetically enrich the interior of the vehicle. Only professionals can achieve this effect. Long-term, trouble-free operation and warranty are obvious benefits.
If you are interested in the raised sleeping roof and you think that this solution could work in your car, it is worth taking a look at the Camper4Mountain website, where you will learn more about the offer and approximate prices: https://camper4mountain.eu/dachy
gallery
I feel best in the form of trade fairs and meetings with enthusiasts. Technical freak. In my life I have dismantled many motorhomes for the first time. Fan of large vehicles, mountain biking and traveling without weight and financial restrictions. At CampRest, I am responsible for all publications on automotive topics.
Enjoyed reading this article? Share it!