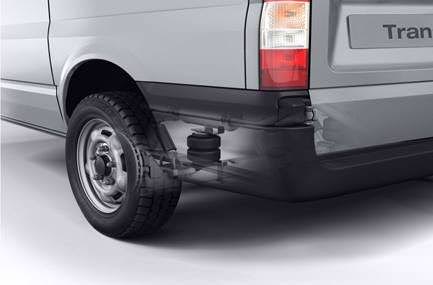 When a car is driven with a heavy load, often bordering on the manufacturer's maximum, then the suspension has to cope with specific challenges. Taking this into account, well-known manufacturers such as Goldschmitt, Drive Rite or VB offer extremely strong air suspensions, which are intended in particular for motorhomes and special vehicles (including ambulances or fire brigade vehicles).
Contrary to appearances, the range of vehicles that have to move under heavy loads is not small. The problem concerns not only tourist vehicles, but also mobile shops and offices, cisterns or technical assistance vehicles. Such cars very often work in various conditions - for example, one day they have to travel a long distance at a relatively high speed, on another they move on potholes, full of bumps or even dirt roads. With such vehicles in mind, the Elcamp company from Krakow deals with the assembly of high-class air suspensions.
For us, a holiday - an endurance test for suspension
But let's focus on motorhomes. Tourist cars are usually built with furniture and devices that load them continuously. In addition, during long trips, they are sometimes overloaded to the limit of their abilities . When, for example, a family with children is packing for a trip, each of the household members may think that they will pack any amount of luggage in the motorhome. And when nobody feels the need to limit themselves, they come on board, among others bicycles, surfboards, various equipment and food supplies. Let's not forget about the passengers themselves - with a family of five, their weight alone can easily exceed 200 kg.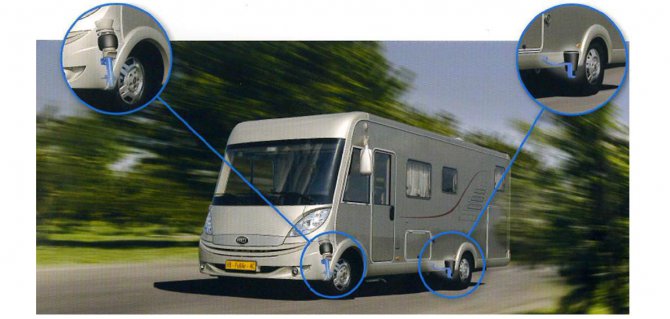 Meanwhile, for a car such a load means very difficult operating conditions, and when the motorhome enters an unpaved road, it will be even extreme conditions. They will have an impact on the degradation of the suspension or its components (springs, steering rods, bearings). Initially, such degradation will be unnoticeable. Unfortunately, when a problem occurs, it cannot be prevented - a breakdown can effectively immobilize the vehicle and force us to repair it at the most costly moment.
It is better to prevent than to cure
To avoid such a situation, you can decide in advance to install the air suspension in a specialized company. Depending on individual requirements and financial possibilities, you can choose a booster kit or a full air suspension kit.
- The supporting air suspension is an additional system and uses the original suspension of the vehicle as a base, strengthening and stabilizing it - explains Michał Gąsior from Elcamp . - Pneumatic cushions are an element that takes over most of the vehicle's loads in an active way - adjusted to the current weight, thus improving the car's grip, stability and driving comfort. The vehicle becomes more resistant to high mass loads and uneven surfaces, and at the same time responds much better to the driver's commands - he adds.
It is also worth mentioning that by keeping the body height constant, the air suspension contributes to significant savings in fuel consumption and suspension components , as its work is shifted to the most optimal range.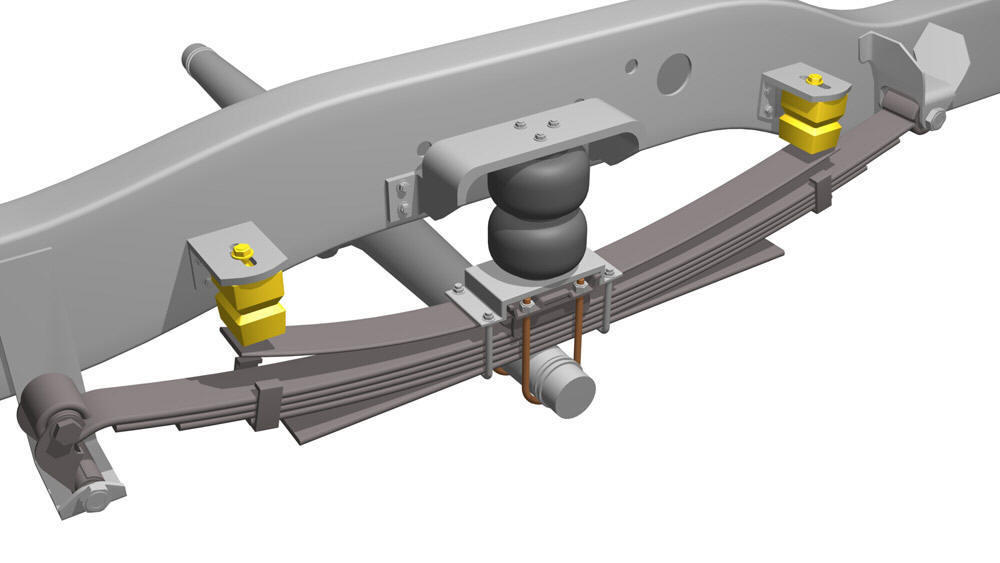 The best solution, however, will be to install a full air suspension.
- Full air suspension is the most modern solution available on the market - emphasizes Michał Gąsior. - Thanks to the automatic control and programmed options (specifically for a given situation and conditions), it is possible to set the suspension to the required level. The grip of the wheels to the ground is always optimal , and the loading does not affect the car's handling in such a situation. Driving safety and comfort are increased. Traction control is also improved, which is especially noticeable when braking and sharp turns - says the representative of Elcamp.
The variety of available kits means that almost any vehicle can be equipped with such suspensions - both a motorhome and a delivery vehicle.
Sometimes it is better to get lost than to ask for directions too much. Aldous Huxley
Enjoyed reading this article? Share it!