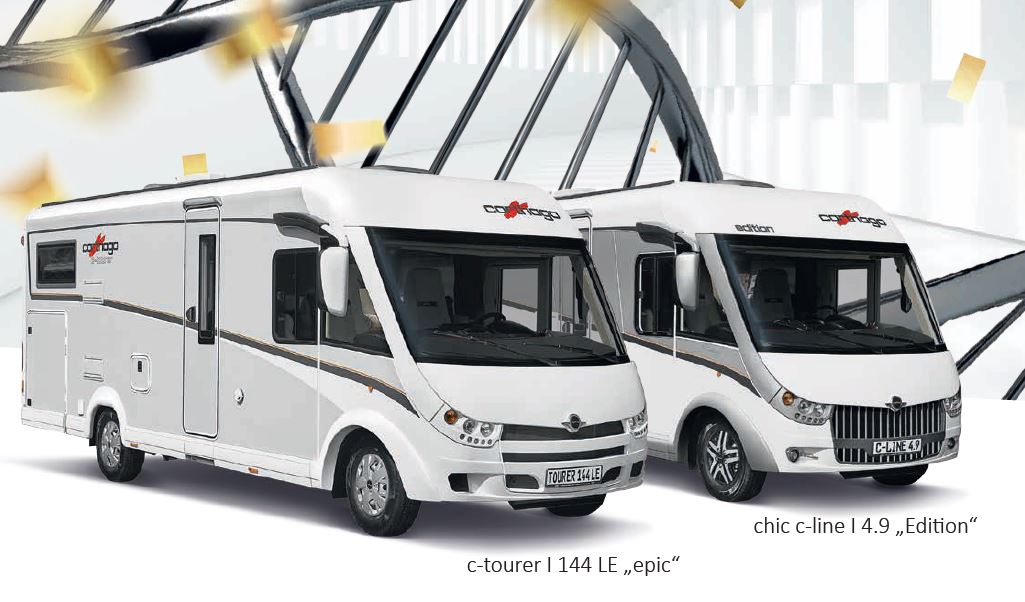 Integrated Tourer I c-144 LE with an improved, modular interior concept and Chic c-line 4.9 "Edition". A leading manufacturer of motorhomes presents the latest offers in the premium class.
The Stuttgart trade fair provides a communication platform for the export-oriented economy of Baden-Württemberg. Since the most modern and architecturally interesting trade fair and congress center in Europe was opened here in 2007, at the beginning of each year, exhibitors from all over the world present here all aspects of leisure and tourism related to traveling in a set with a caravan or on board a motorhome.
The past edition of CMT (January 16 - 24) was an opportunity for the premiere of improved Carthago motorhomes.
Tourer I c-144 LE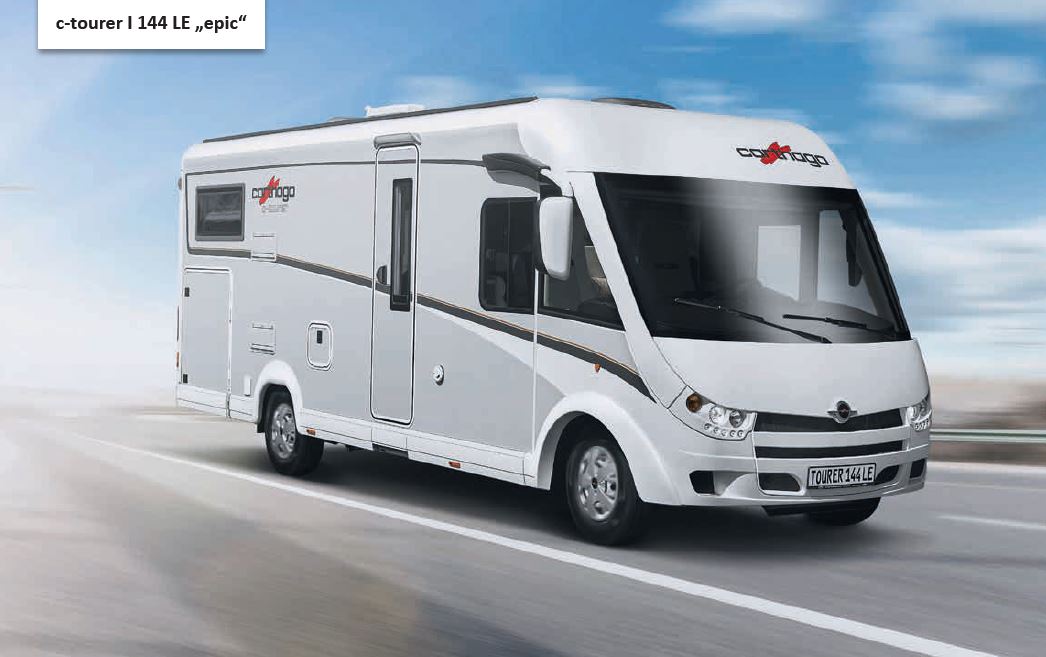 Carthago's flagship proposal has gained modularity in the specification with a bedroom with single beds. The aforementioned solution was derived from the experience of designing a modular bedroom with a king, because a double bed placed along the direction of travel. Unlike its competitors, the Tourer I c-144 LE motorhome is at least half a meter shorter - it measures 699 cm, and its interior ensures comfortable use of the bathroom. A clever idea from the engineers is the modular concept of the bed adjacent to the shower cubicle. Its length can be adjusted within 30 cm. In the resting position, the "shortened" mattress makes it possible to extend the shower room. It is enough to move the wall and the freedom of movement is the same as in motorhomes over 7 meters long. For the time of sleep, we slide the wall back and the mattress becomes full-size (200 cm).
C-line Carthago Chic 4.9 "Edition"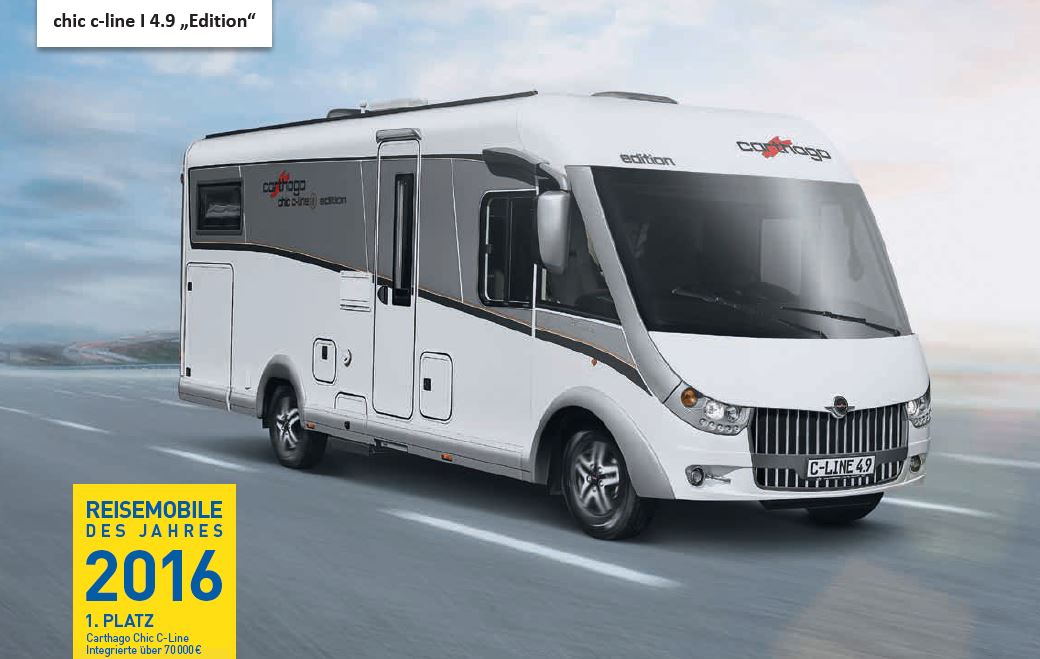 Noble accessories in the class of integrated motorhomes with a length of 7.5 meters - this is how the face-lifting of the Chic 4.9 "Edition" model with a GVM of 4250/4500 kg is advertised. Most of the changes were made in the spirit of reducing the weight - not counting the above-standard awning (as much as 5 meters in length). The efforts of engineers are emphasized by 16-inch aluminum rims, fitted as standard, and a sports grill, because the interior is uncompromising. On board, as standard, we will find a Nespresso coffee capsule coffee machine, parking air conditioning, 19-inch LED TV - this works with the Teleco Flatsat Classic 85 antenna. The deck is designed for travel and leisure for 4 or 5 people. The elegance is emphasized by beige upholstery, high-gloss furniture fronts and chrome trim.
Writing, traveling and good campers are what Rex likes the most :)
Enjoyed reading this article? Share it!