Da Vinci - a trailer for Leonardo?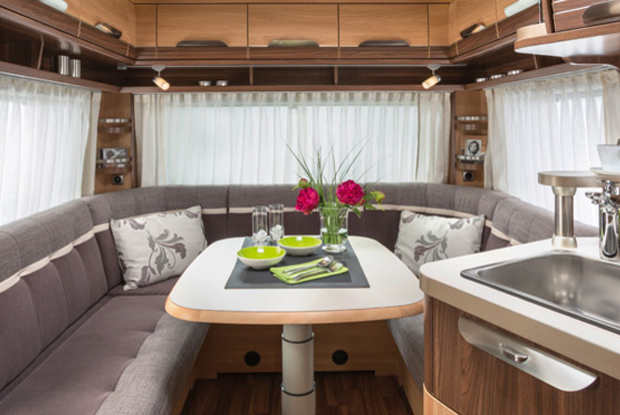 This caravan is reportedly so versatile that Leonardo Da Vinci would not be ashamed of it - at least that's what we can deduce from Tabbert's promotional materials. Is it really so special as to be called by the name of the most eminent representative of the Renaissance?
The assumption is that Da Vinci is to be a caravan intended for young people (although the producer emphasizes that also for "young at heart"). What does he want to attract them? High-class interior furnishings, e.g. a wooden table, modern design, practical solutions. Perhaps the key to understanding the name should be the statement that Da Vinci has a rich interior, although from the outside it does not stand out with anything special (?).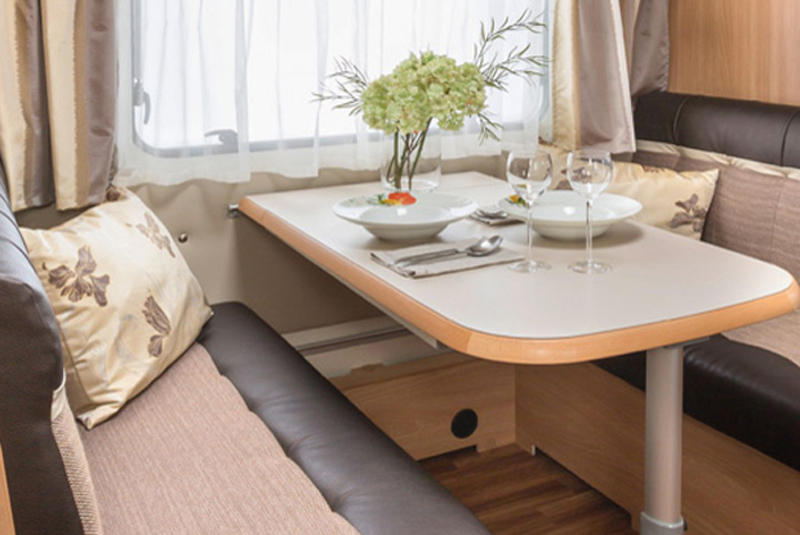 Tabbert Da Vinci is the smallest, and therefore the most economical and modest caravan of the German brand, but this "modesty" should be put in quotation marks in this case.
12 versions to choose from
What Da Vinci may surprise you, even before buying it, is the number of versions it is available in. We can choose between 12 models of different lengths. The interior layout of each of the 12 models will be slightly different. Looking at the smallest model DV 380 HK and comparing it with the longest DV 700 KD, it is difficult to even consider them as different variants of the same caravan.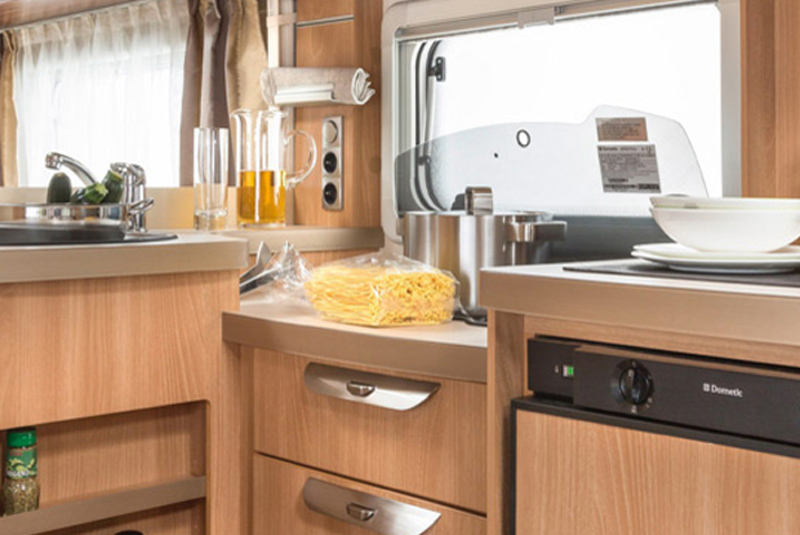 It is better not to be influenced by the markings. The first digit in the number contained in the name more or less indicates the total length without the gas cylinder box and without the drawbar, but the words "more or less" should be underlined. The smallest caravan has an interior length of 400 cm, and the next sizes are 444 cm, 470 cm, 490 cm, 532 cm, 568 cm (4 different versions), 590 cm, 660 cm and 746 cm.
The smallest version provides places to sleep for three people, but you may wonder how it can accommodate a double bed, a table, two sofas, a kitchen, and even a bathroom with a sink, toilet and shower. The individual elements are so compressed that if all three passengers stood in the trailer (including one in the bathroom), it would be difficult for them to move freely.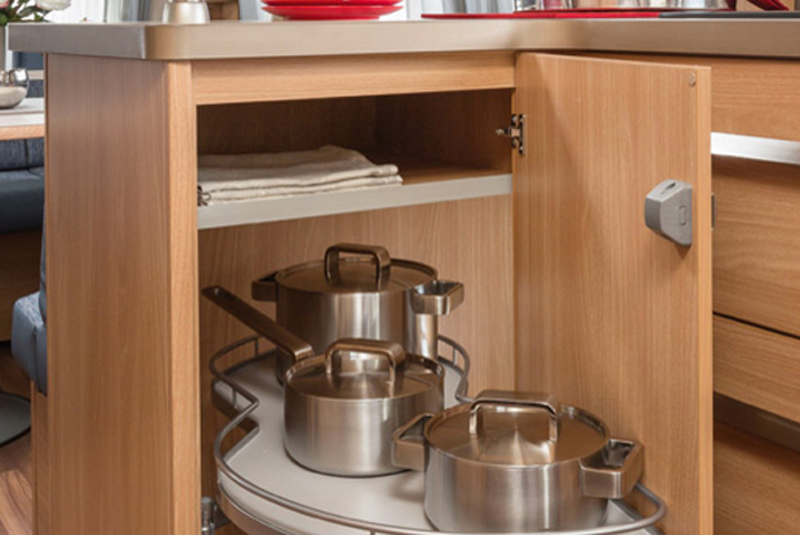 Of course, Da Vinci in its longest version offers a much better standard. But although in this case four people should easily fit in it, it does not mean that the interior is flawless. The bathroom part is organized in the passage between the part with two beds (or a bed, table and sofas - in the day version), and the part with a bed, kitchen and another table. It is not as brilliant as one would expect from Da Vinci ... The most logical interior layouts can be found in intermediate versions, eg 568 cm long.
There will be no shortage of sockets
The Da Vinci trailer has an Al-Ko chassis . Sun protection panes are also a standard. The basic equipment includes a 45-liter fresh water tank, hot water heaters, air circulation system, Truma S3004 heating , and S5004 in the longest models. The trailer also has a Dometic fridge with a freezer compartment, a 3-burner stove, soft-closing drawers and a water pump. It is worth appreciating that in the shorter versions, Da Vinci has been equipped with 5 230V sockets, and in the longer versions it has up to 8.
There are 3 upholstery versions to choose from. The furniture is in the color of pear and mahogany wood, and the slightly rounded furniture adds character to the interior.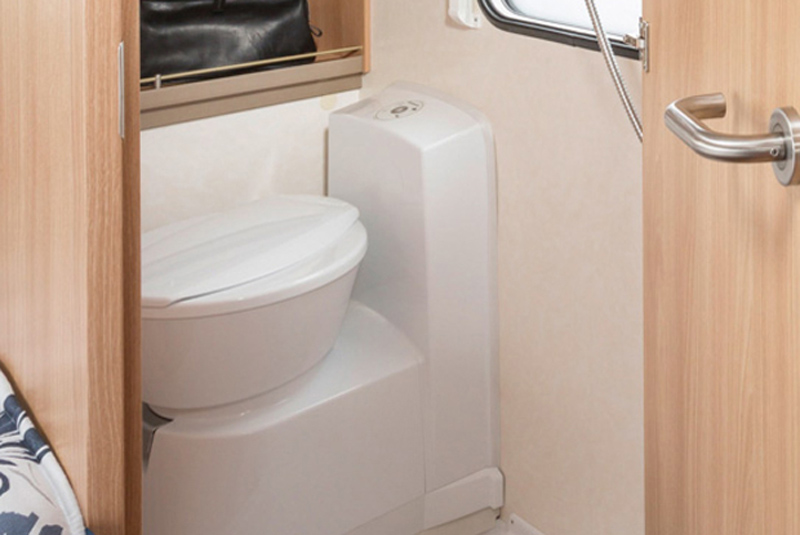 Da Vinci is therefore a caravan presenting a decent standard, but - contrary to expectations - it does not surprise with non-standard solutions. There are not many of these in this trailer.
Sometimes it is better to get lost than to ask for directions too much. Aldous Huxley
Enjoyed reading this article? Share it!