Dreamer CAP COAST makes dreams come true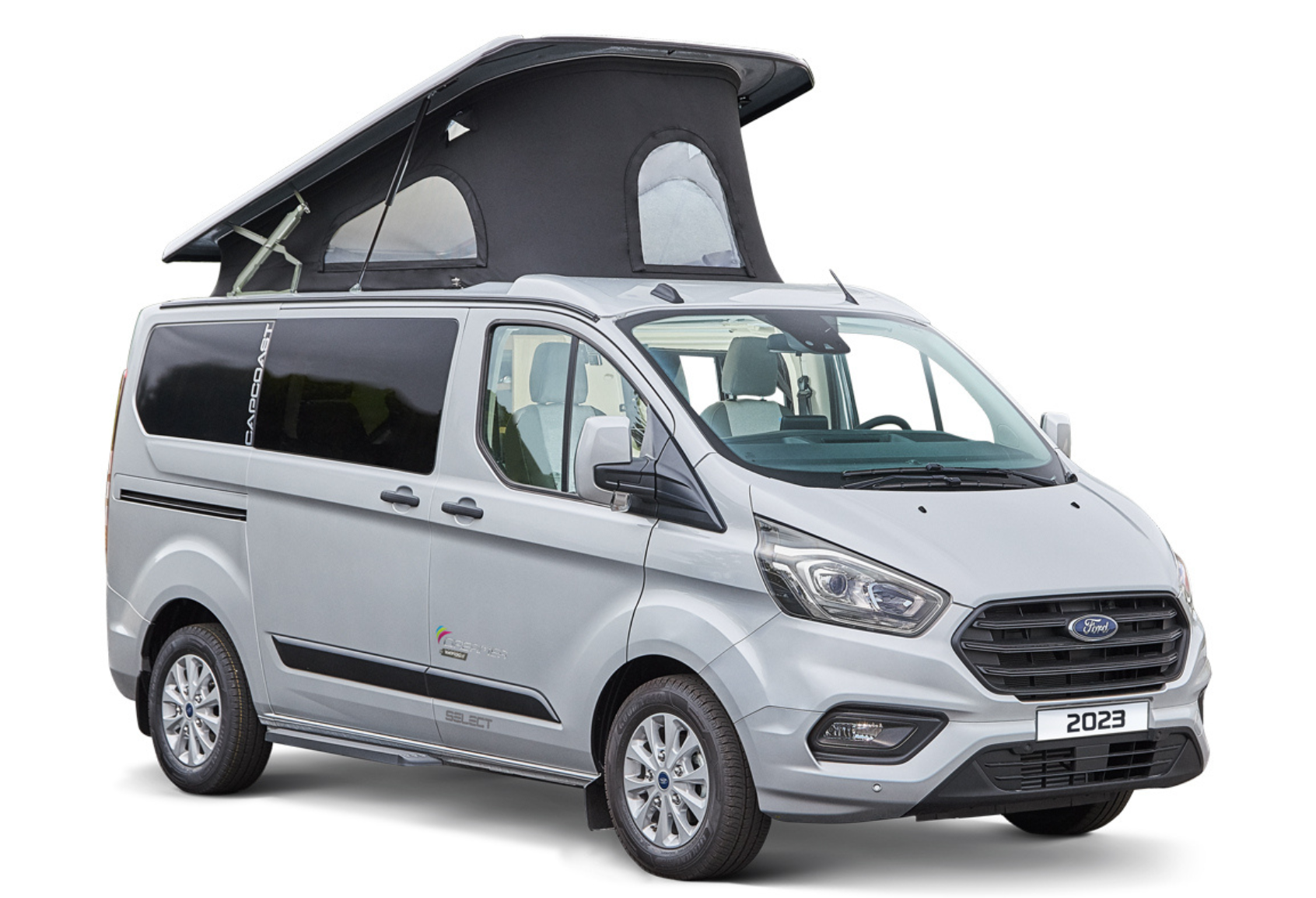 Dreamer is a brand that has been present on the market since 2006. The motorhomes produced in French Mayenne are popular all over Europe and perfectly meet the needs and tastes of demanding customers (this is confirmed by the sales results and the assessment of industry experts). The company belonging to the Rapido group specializes in campervans - both the smaller ones (based on the Ford Nugget) and the larger ones (currently based on the Peugeot Boxer). We recently wrote about the new, "large" metal plates here: Dreamer - new products from the smaller Rapido brothers .
In recent years, we have been closely monitoring the development of the smallest motorhome market - not only in our western neighbors. Almost every manufacturer of touring cars already offers universal vehicles that are used as family cars on a daily basis, but also work well as campers. Here in Dreamer's offer we have 2 proposals, the most compact of which is called CAP COAST. What can fit less than 5 meters in length and what is the surprise of the latest version of this nice little boy? We invite you to read!
Dreamer CAP COAST - one car, many functions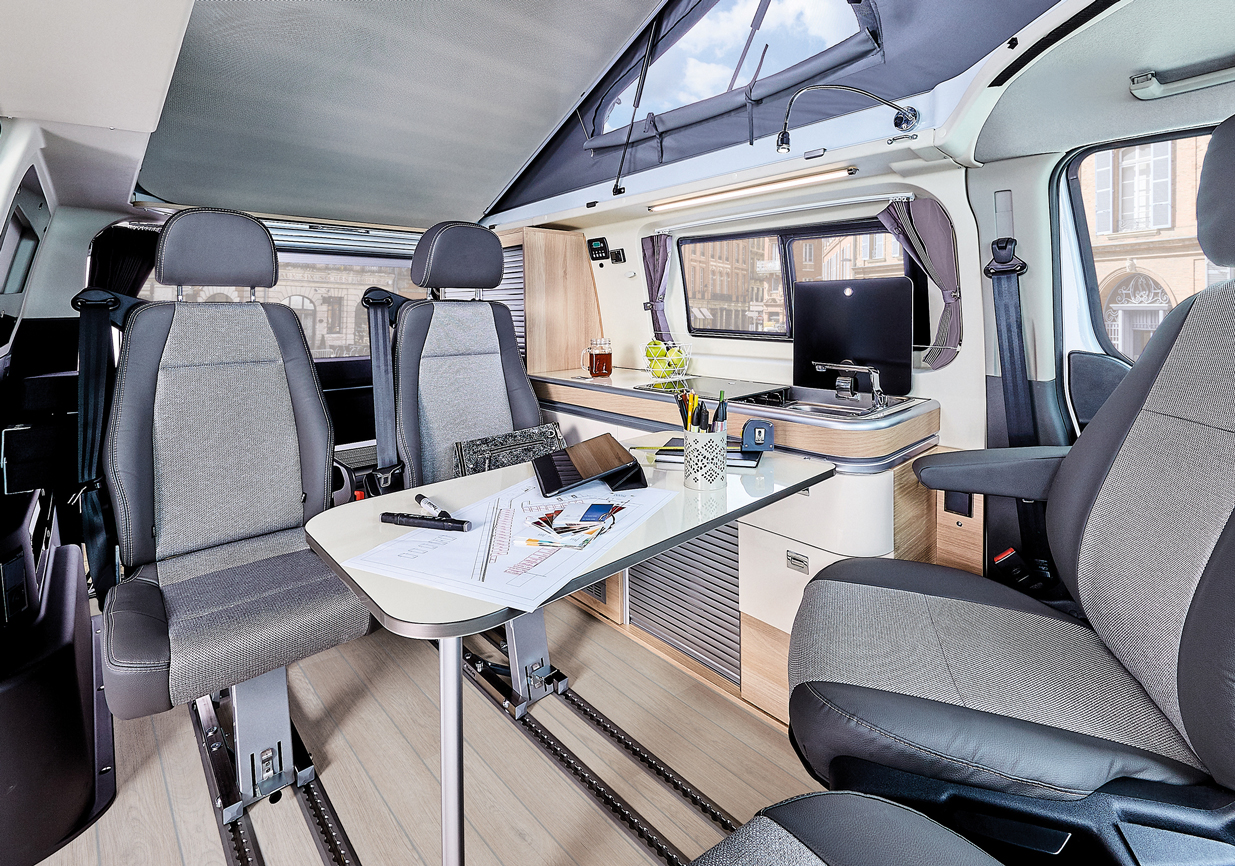 We can list boredom the advantages of having one universal car compared to the need to maintain a passenger car and a dedicated motorhome. Regardless of whether we are just dropping off the children for classes, picking up furniture from the store, or taking a weekend trip out of town - you can rely on Dreamer Cap Coast in all circumstances.
Based on the Ford Custom L1H1, the vehicle is only 497 cm long, but inside is a true wonder of space. It is equipped with sleeping places for up to 4 people, seats for up to six passengers and a brilliant system of independent rails on which the seats slide. The seats of the driver and passenger are equipped with turntables, thanks to which we gain convenient access to the table - four people will easily sit here like in a home living room. Right next to it, in the kitchenette, we can use the kitchen, sink, and even a 40-liter fridge with a freezer compartment. Lockers and shelves for luggage and kitchen accessories / provisions allow you to keep your cargo safe while on the road.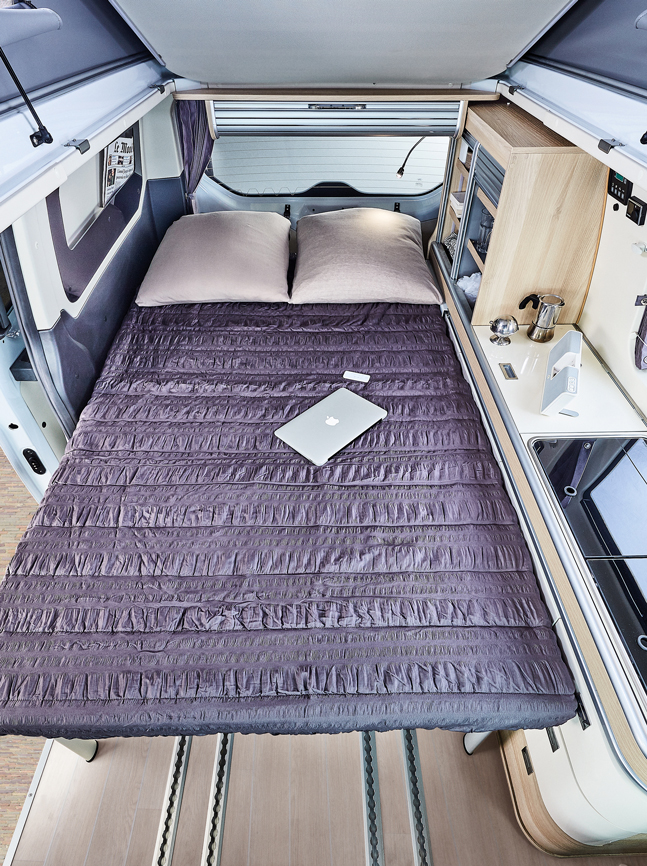 The bottom bed unfolds quickly and efficiently, and its dimensions are 192x125 cm. When unfolded, the upper folded bed measures 120x190 cm, and when it is not used during the day, we can raise its base. This allows you to achieve a decent working height indoors (for example when preparing a meal). The car takes 40 liters of clean water on board and has a gray water tank with a capacity of 30 liters. A 1.8-liter gas cylinder is enough for cooking, and the optional Webasto Diesel heater can heat it inside.
Dreamer CAP COAST - agile and functional like a passenger car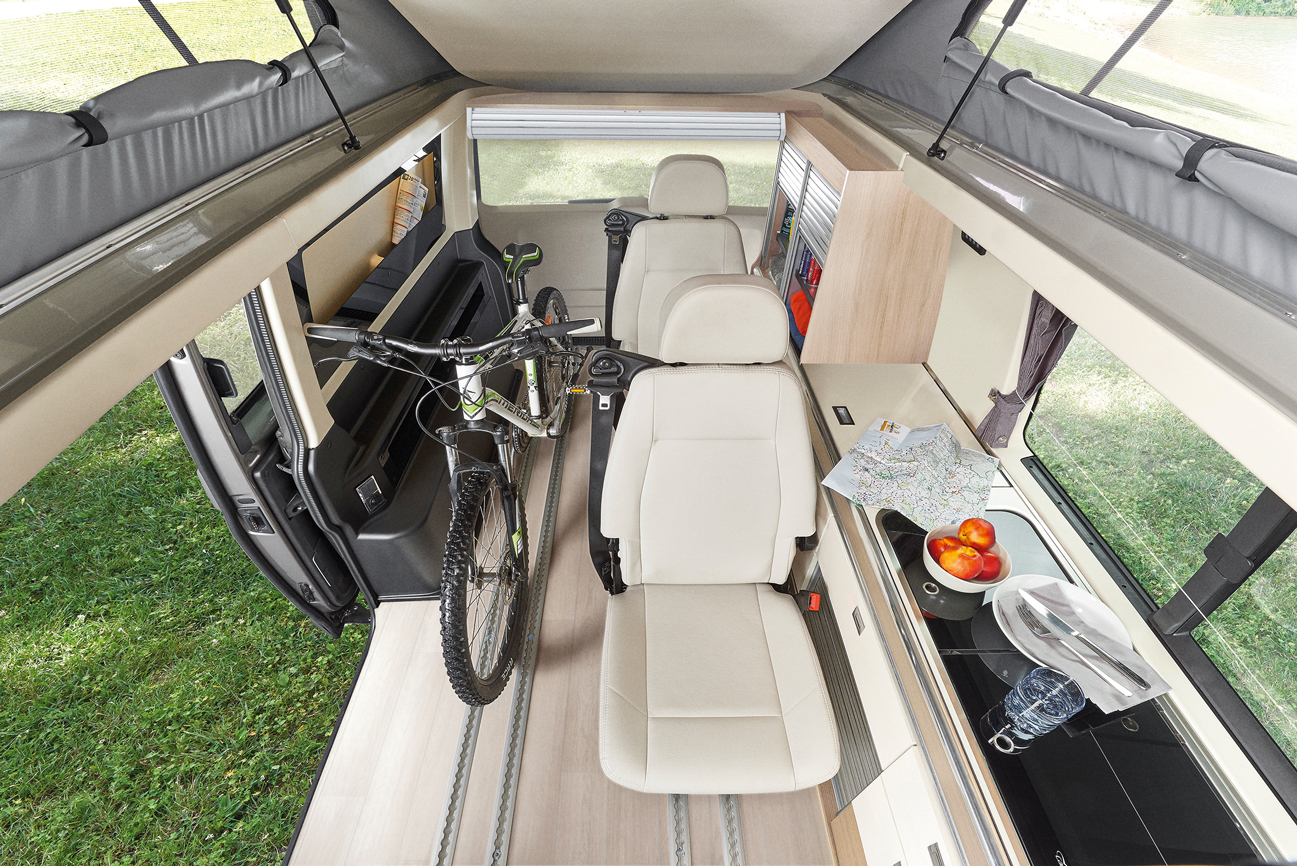 The compact length of less than five meters, 200 cm in total height and 199 cm in width are very similar to a typical passenger car - even using most multi-storey car parks will not be difficult for us. Given the 293 cm wheelbase, maneuvering will not be a problem either.
The latest version of the Ford Custom is a very pleasant base - the dynamic engine and comfortable suspension are its undoubted advantages. With the Serenity package, we get a vehicle equipped with a modern multimedia system with navigation, a rear-view camera, windscreen heating, lane assistant, intelligent cruise control with automatic sign recognition and anti-collision protection, as well as tinted windows on the sides.
Make your travel dreams come true with Dreamer CAP COAST!
Taking into account the experience and quality of the vehicles from the Rapido stable, as well as the value for money, the Dreamer Cap Coast is definitely a proposition worthy of attention for everyone looking for a truly versatile and durable multi-purpose car.
Authorized partners of the Rapido group are M-CAMP from Dzierżoniów and Camel Camp from Poznań.
gallery
I feel best in the form of trade fairs and meetings with enthusiasts. Technical freak. In my life I have dismantled many motorhomes for the first time. Fan of large vehicles, mountain biking and traveling without weight and financial restrictions. At CampRest, I am responsible for all publications on automotive topics.
Enjoyed reading this article? Share it!