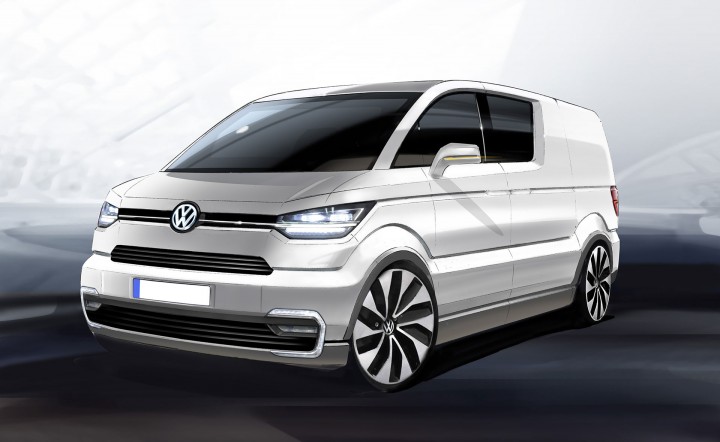 Poznań, March 4, 2013 - The Volkswagen Commercial Vehicles brand will present the concept Transporter e-Co-Motion at this year's Geneva Motor Show. This car combines features that seem to be exclusive: it is compact and manoeuvrable despite the large cargo space, it can carry 800 kg of cargo, and thanks to the electric drive it does not emit harmful substances.

"With the ever increasing demand for transport in large cities, electric mobility - especially for light commercial vehicles - could become of paramount importance," explained Dr. Eckhard Scholz, spokesman for the Brand Management Board. "The goods would be delivered to the city gates by rail or large trucks with traditional or hybrid drive. At intermediate stations, the load would be divided into smaller, electric cars, moving within a certain radius from a fixed base, with technical facilities for battery charging and maintenance. "

Equipped exclusively with the e-Co-Motion electric drive, it offers many practical features: high maneuverability in a small footprint on the road, very good visibility, ergonomic seats and easy access to and from the luggage compartment, easy loading thanks to the low door edge and large cargo space capacity .

The e-Co-Motion concept offers maximum space in a minimal footprint. With a length of only 4.55 m (width: 1.90 m, height: 1.96 m), the cargo space of this studio model is a maximum of 4.6 m3 and a load capacity of 800 kg. Such good values were achieved thanks to the clear division of the body structure into the lower part, necessary for driving, including the drive, battery and transmission located under the floor, and the upper part - intended for the load. Such a division has become the basis for the maximum use of space and the use of various types of buildings, corresponding to the wishes of customers. The customer decides whether it should be a driver's cabin with a built-in load box, a body intended for the transport of people, a low-floor box or a thermal insulation body.
A lover of travel and life.
Enjoyed reading this article? Share it!