California - comfortable or beach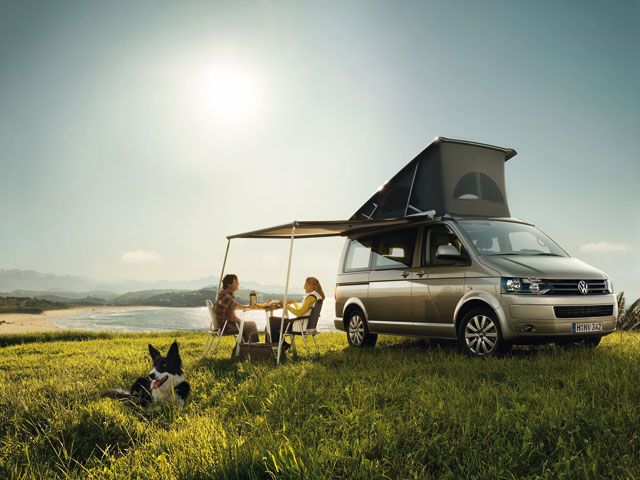 Volkswagen California is not very popular in Poland. Most drivers probably do not even know about the existence of such a car. It's a pity, because it is one of the few vehicles that are offered in a camping version directly by the manufacturer.
Volkswagen California is a Multivan with motorhome equipment, although it must be noted right away that in a typical camping car we will find many more amenities. California is rather a compromise solution, dedicated to those who would like to have a van, in which you can spend the night from time to time. A Polish customer can order one of the two equipment variants - Beach and Comfortline - at the Volkswagen dealership network.
Not only to the beach
The first model is cheaper - in the promotion, the basic model with a 2-liter, 84-hp TDI engine costs less than 122 thousand. PLN . It is rather not an attractive price from the statistical point of view of a Polish student, although the German manufacturer targets this vehicle precisely at young people. That is why the brochures and advertising photos show this model in yellow and surrounded by surfers. Unfortunately, the vivid color palette is not available to the Polish customer.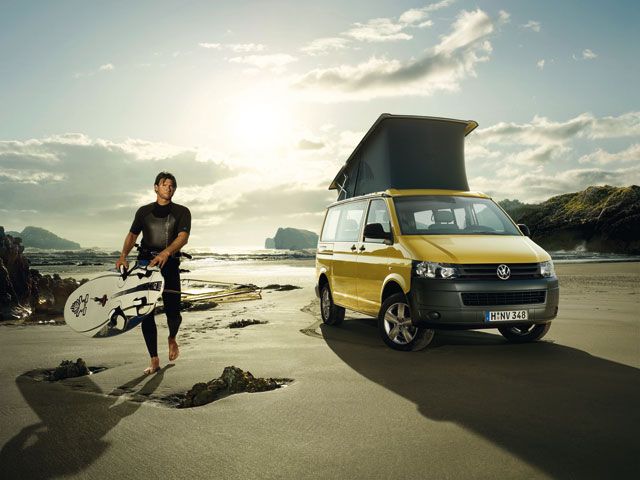 What distinguishes the California Beach model from other cars is primarily the manually lifted roof . Upstairs, two people can stay overnight on a 1.20 x 2 meter bed. Two more can sleep "on the ground floor", using a 1.50 x 2.00 meter sofa.
The car is equipped with a roller shutter system , which allows vacationing passengers to isolate themselves from the outside world. The Beach model has a universal table, as well as two folding chairs , hidden in special compartments in the tailgate. They can be taken out and laid out in a convenient place in the parking lot or camping. There is a place for a drawer under the rear seat.
Almost like a campervan
Comfortline has much richer equipment, but its price is much higher - the cheapest model costs approx. 178 thousand. PLN , although it is worth emphasizing that for this price we will get a car with a 2-liter TDI engine with 102 HP.
On the California Comfortline , the roof is raised and lowered electrically . The top bed is the same as on the Beach model, while the bottom bed is shorter (1.14 x 2.00 m) but can be extended. However, what is very important, in this car we can find a well-equipped kitchen area . It includes a 2-burner gas cooker, a sink, and a top-loading 42-liter compressor cooler . The kitchen has a double socket (12V and 230V).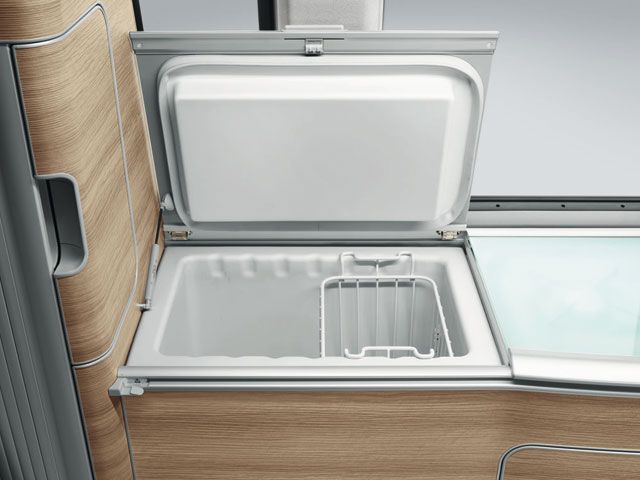 Comfortline has a large wardrobe and storage compartments located under the ceiling. The car also has a central control panel located under the ceiling, between the driver's and passenger's seats.
In addition, Climatic air conditioning is available as standard. We will also get halogen headlights and fog lights with cornering light function.
Regardless of whether we choose the Beach or Comfortline version, we can choose from several TDI, BiTDI and TSI engines. There are also BlueMotion variants (with Start-Stop system and with recovery energy recovery) 4Motion (four-wheel drive) and with a 7-speed automatic gearbox.
Sometimes it is better to get lost than to ask for directions too much. Aldous Huxley
Enjoyed reading this article? Share it!