A new version of the iconic "Cucumber"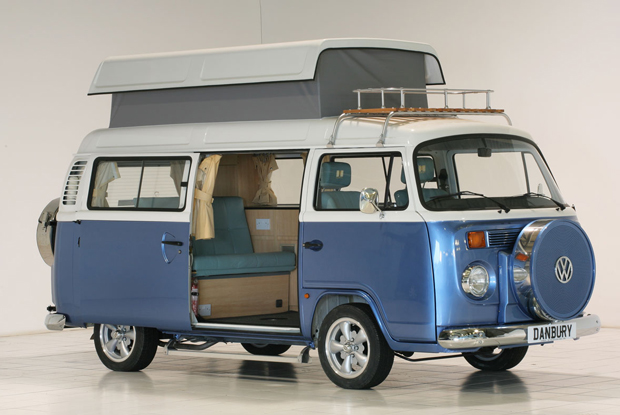 The old good-natured Volkswagen T2 was perhaps not the most spacious motorhome in history, indeed, it was not designed for camping at all, but it certainly had a lot of charm. Today, like the old Beetles, it awakens sentiments and is associated with the good old times that will never repeat themselves again ...
Really? British brand from the Bristol area decided to combine business with pleasure. Usually, it remakes slightly newer Volkswagen models (Caddy and T5), but recently its biggest hit is the new, yet quite familiar, T2 model.
Pump bowl
Danbury's T2 in the cheapest version costs £ 26,999. To convince those undecided to buy, the manufacturer provides a 3-year for its own modifications (although the warranty for the engine is only one year). The car is available in 4- and 5-seater versions, and in a more modest Amigo version.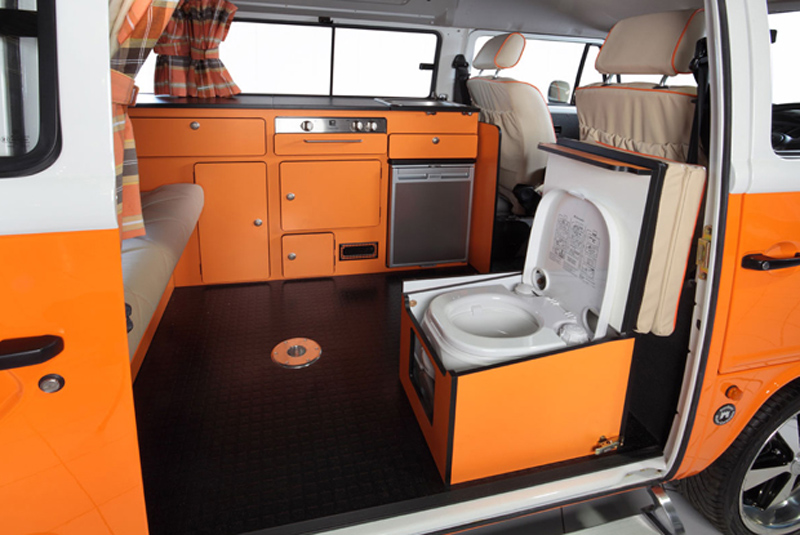 Amigo is the cheapest option. Compared to modern motorhomes, the interior is not only modest, but even ascetic. Instead of a washbasin, we find a plastic bowl, there is a gas stove, but with one burner, and on the floor we will be surprised by a practical, but certainly not the most beautiful rubber lining. Water is pumped manually from a tank hidden in the cupboard (the pump resembles a typical kitchen faucet). Even the LED lighting used today has been replaced with old school fluorescent lamps. The only breath of luxury is a quilted sofa, which can be transformed into a large bed, rather a double bed, although it should not be too tight for three people ...
Toilet seat in a pouffe
The fact that going back in time does not have to mean giving up the comforts, we will find out by getting into the 4- or 5-person version. Here we can find not only a "real" washbasin, but also an oven, a refrigerator, a two-burner gas cooker with a grill, and even a toilet, which we can find ... by opening the pouffe. Modular development allows for almost any arrangement of space - individual elements can be arranged in a convenient way. On the other hand, the bright colors of the furniture finish will effectively remind you that we are not in an ordinary car.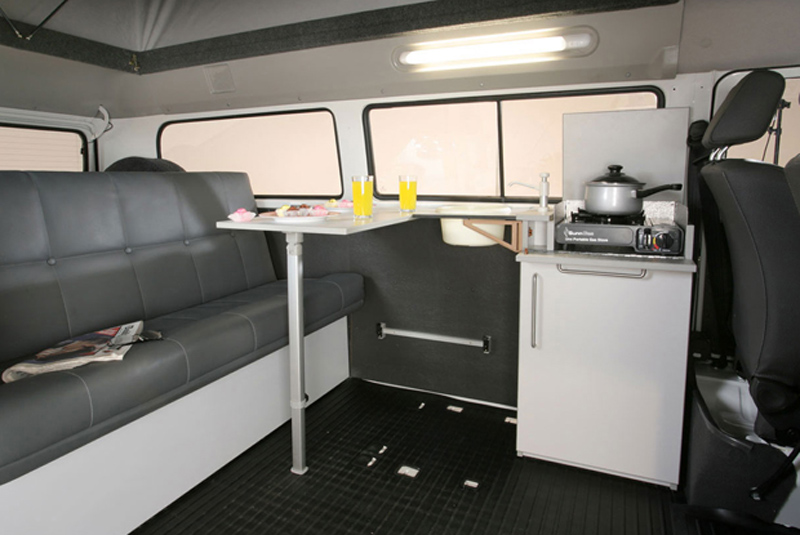 Both in the Amigo version, as well as in the better equipped ones, a folding table is mounted, and for an additional fee, we can have a lifting roof.
Among the elements more typical for a motorhome, we can find many compartments (they are also placed under the bed), heated front and rear windows, 240V power supply, and finally colorful curtains.
It is worth noting that the cars offered by Danbury are brand new and equipped with modern liquid-cooled engines. The Volkswagen T2, still produced in Brazil, is equipped with units with a capacity of 1.4 liters and 80 km / h. The top speed of the new T2 is 135 km / h, and the speed of 100 km / h is achieved within 16 seconds of take-off.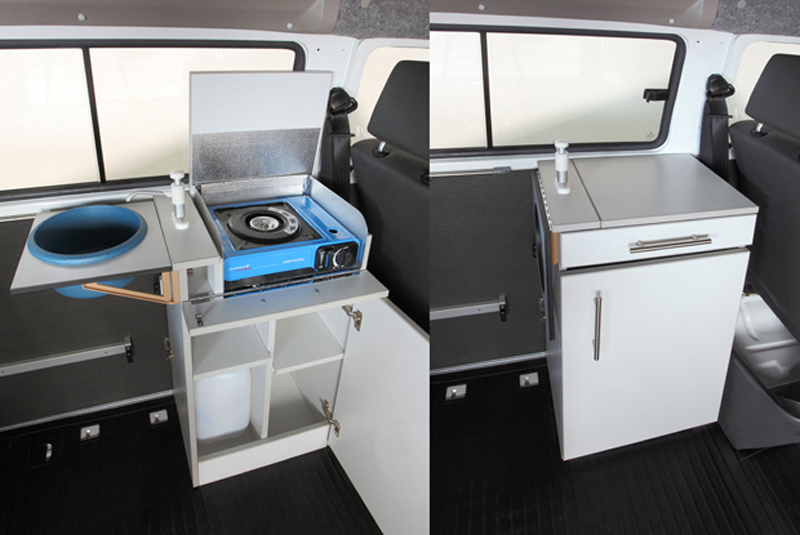 So let's go! All other motorhome owners will definitely be watching this car. And they will look with jealousy, because originality is extremely rare in this category.
Sometimes it is better to get lost than to ask for directions too much. Aldous Huxley
Enjoyed reading this article? Share it!