What amenities should you pay attention to in a tourist car?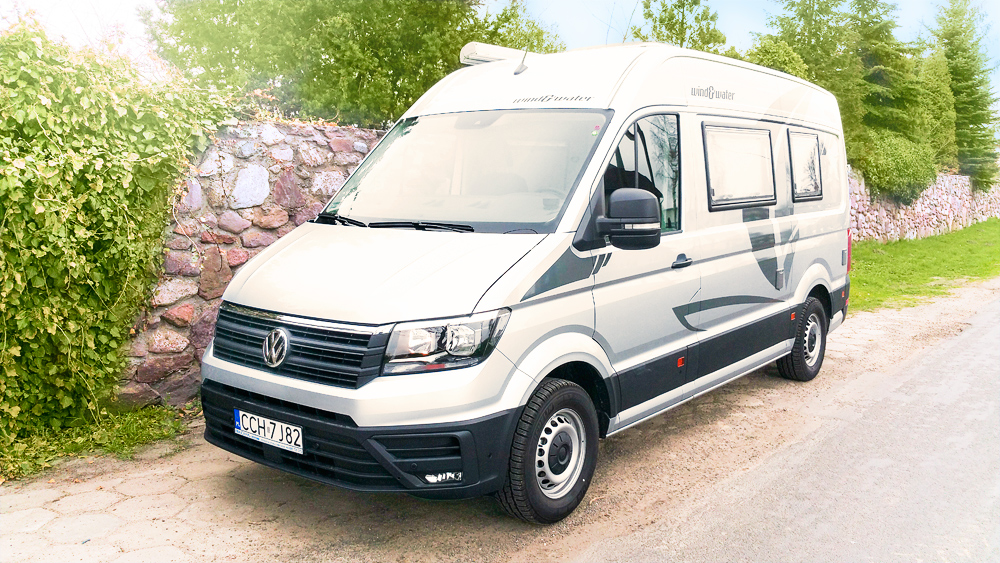 Many of us dream of buying a touring car, but before we start looking for a suitable car, it is worth clarifying your needs. Let's consider what we need in a motorhome and what we are able to give up.
Many articles have been written about what technical parameters to check before buying a car. Today we will deal with a slightly different aspect of the motorhome search - the amenities that will make the car optimally suited to our needs.
First, the car must be reliable. So let's choose a brand that guarantees high-quality workmanship, comfort and safety. Volkswagen Commercial Vehicles is certainly one of such brands. In addition, it is one of the few car brands that offer both "civil", utility and tourist cars.
Choose a vehicle that suits your needs
To begin with, we should define how we will most often use our car . Do we need a universal vehicle that we will drive both on vacation and for everyday shopping? Or maybe the motorhome is to be a separate car, intended only for trips? There is also another option - a car that helps us in business every day, and turns into a motorhome during weekends and holidays.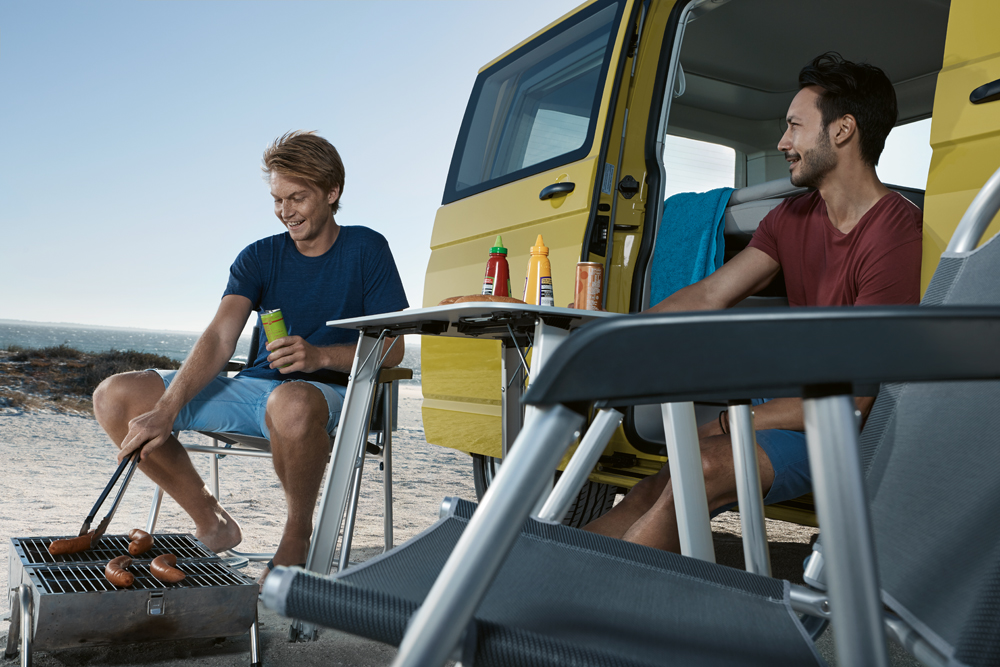 Depending on the needs, we should consider other cars. For example, a car that can take children to school and go on a holiday adventure with them will be the small Caddy Beach .
If, on the other hand, we want a spacious motorhome, in which we will have accommodation, a toilet and a kitchen, then let's think about the Crafter (in the camper version or with a camper van).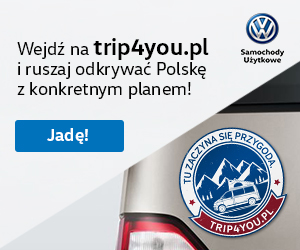 The entrepreneur who needs a car to transport heavy goods on a daily basis will have other requirements, but sometimes he would like to rest away from civilization, driving on inaccessible routes. In such a situation, the touring version of the Amarok will be a good choice. 4x4 drive and removable camping bodywork are serious arguments in favor of choosing this pickup truck.
A place to sleep
If we want to spend the night in our car, the most important information will concern places to sleep . Remember that the number of driving seats is a completely different parameter. For example, the California Beach model can travel up to 7 people, but can accommodate a maximum of 4.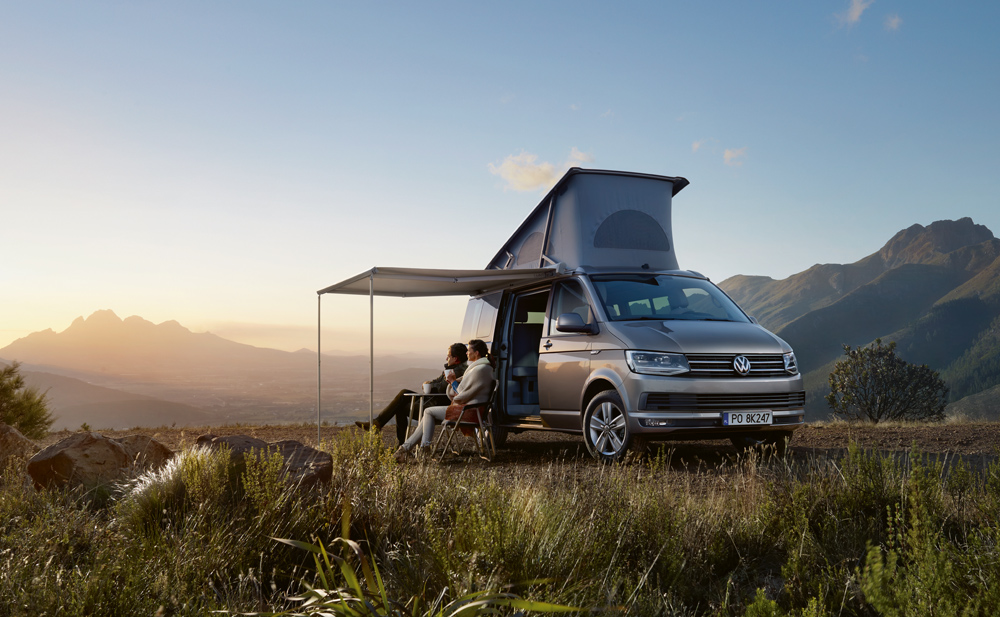 When looking for a motorhome for a person traveling alone or as a couple, we can definitely consider vehicles such as the Amarok or Caddy Beach. If, however, we need accommodation for 4 people, we can choose the Crafter and California models in Beach, Coast and Ocean variants, in which two additional sleeping places are located under a lifting roof .
Cooking and other amenities
Not every tourist wants to cook on the go. Some people prefer to eat in bars or restaurants, which are usually abundant either on the road or on campsites. If we cook sporadically, a portable tourist stove that can be used outside the vehicle may suffice.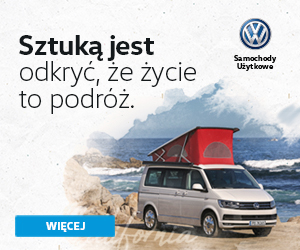 However, if we want our car to have a gas stove and sink on board, let's think about it in advance. This convenience can be found in some Volkswagen models, such as California Coast, California Ocean, Crafter and Amarok.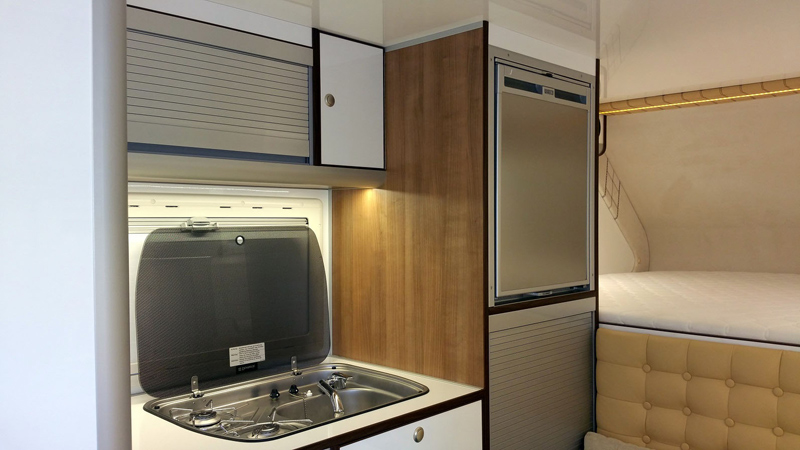 An additional convenience in these models is also a folding table, and in the Amarok and Crafter even a toilet, sink and shower. It is also worth paying attention to the place for storage , including comfortable wardrobes for hanging clothes.
Important little things
Our satisfaction with our stay on vacation may also depend on such items of equipment that may seem insignificant at first. Let's check if the car has at least curtains and blackout blinds on the windows .
When going on a longer trip, we may want to take our bikes with us. So let's make sure there is room for them. In Crafter, transporting bikes will not be a problem thanks to a garage and a bicycle rack (the rack is also available in the Amarok).
Yet another important thing is the additional lighting inside the vehicle. As we will live in the motorhome, the appropriate distribution and intensity of light will be very important. Let's also check whether the selected vehicle has been equipped with at least one 230 V socket .
Let's pay attention to heating and air conditioning . The Crafter Camper is equipped with Webasto Dual Top heating with a boiler and a warm air distribution system, as well as thermo-acoustic insulation in the living area and air conditioning. In California, there is a parking heater, and in the Ocean and Coast versions, there is also three-zone air conditioning. The Amarok has a Webasto system: air heating or radiator.
Volkswagen touring cars can offer much more. A perfect example is the Crafter Kamper, which can have satellite TV, a coffee machine and a microwave on board. So if we want, our holiday car may turn out to be not only a convenient means of transport and a place to sleep, but also a house on wheels, where we want to - simply - have a good time.
A lawyer who loves traveling. Always with a book on the go. I collect memories of the color, taste and smell of every place I visit.
Enjoyed reading this article? Share it!