Touring Volkswagen for two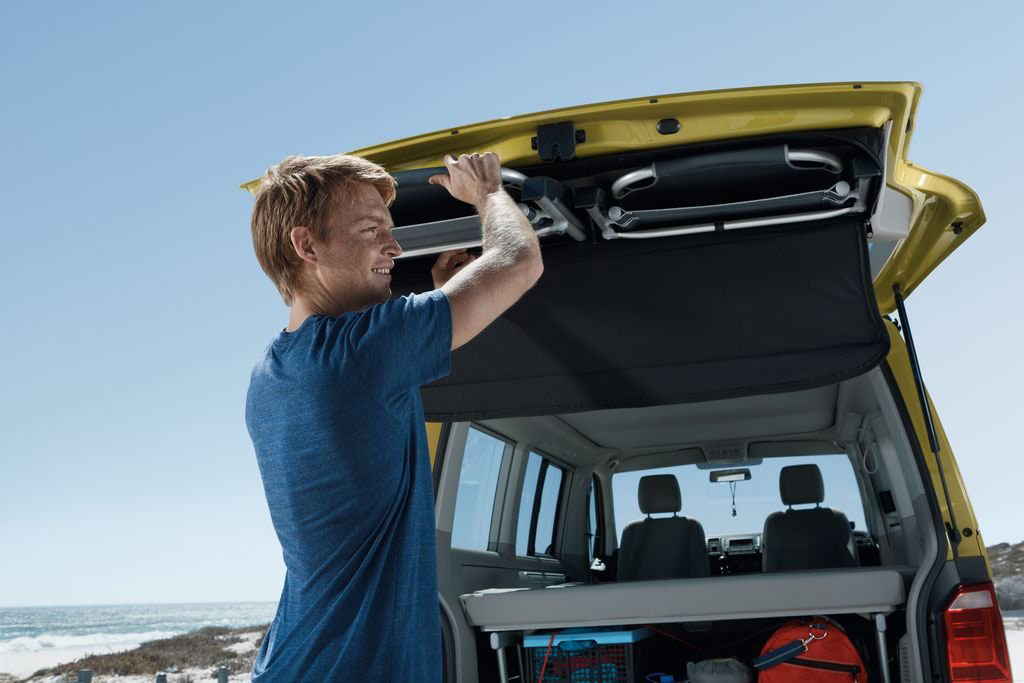 Do you know that most caravanning enthusiasts travel as two? Contrary to appearances, the largest group of people traveling with motorhomes are not whole families, but pairs of younger or older people.
Usually, after the first attempts with a rented motorhome, when we catch the caravanning bug, we start to think about something of our own, just for ourselves. The choice is not easy at all, but it turns out that Volkswagen has quite an interesting range of touring models to offer.
Something different for everyone
The steam is unequal. Young, adventurous, mobile people will be looking for something other than mature people, with a set travel plan, who want to provide a substitute for a home in the place where they will go on vacation.
In any case, the car should be reliable and confident. And among the brands that are particularly appreciated by Poles, Volkswagen can certainly be mentioned.
Few people, however, associate this brand with tourist vehicles, of course, apart from the legendary "cucumber". Meanwhile, the company also today offers models dedicated to active drivers - for example, the Crafter in a camper van, California (in 3 versions), Caddy Beach , and even the tourist version of the Amarok pickup .
Pickup with convenience
When we think about a tourist motorhome for an active couple, choosing the Volkswagen Amarok may be an interesting idea. It turns out that a pickup truck with a bodywork is a real, mobile home on wheels.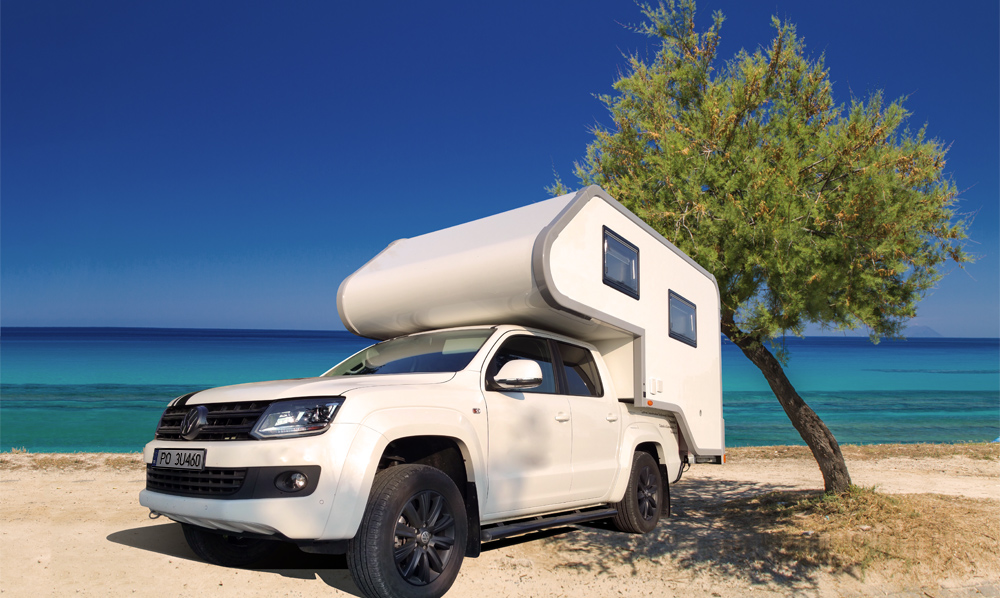 It is quite large, it measures almost 6 meters in length and its width is 2.1 meters. Not only will it enter any, even hard-to-reach place, it also allows you to create your own apartment in various conditions. It is worth noting that Amarok is available in Poland only in the 4Motion version, i.e. with 4-wheel drive .

The car has a double bed in an alcove. It also has a kitchen equipped with a sink, gas stove, microwave and refrigerator. In addition, the vehicle has a bathroom with hot and cold water installation. The big advantage is the foldable washbasin and shower, as well as the compact toilet.
Not only that - a TV set and a satellite dish can also be found in the car! The available equipment includes, among others bicycle rack, energy-saving LED lighting, solar battery , and on cold days, a Webasto heating system (radiator or air heating) will be useful.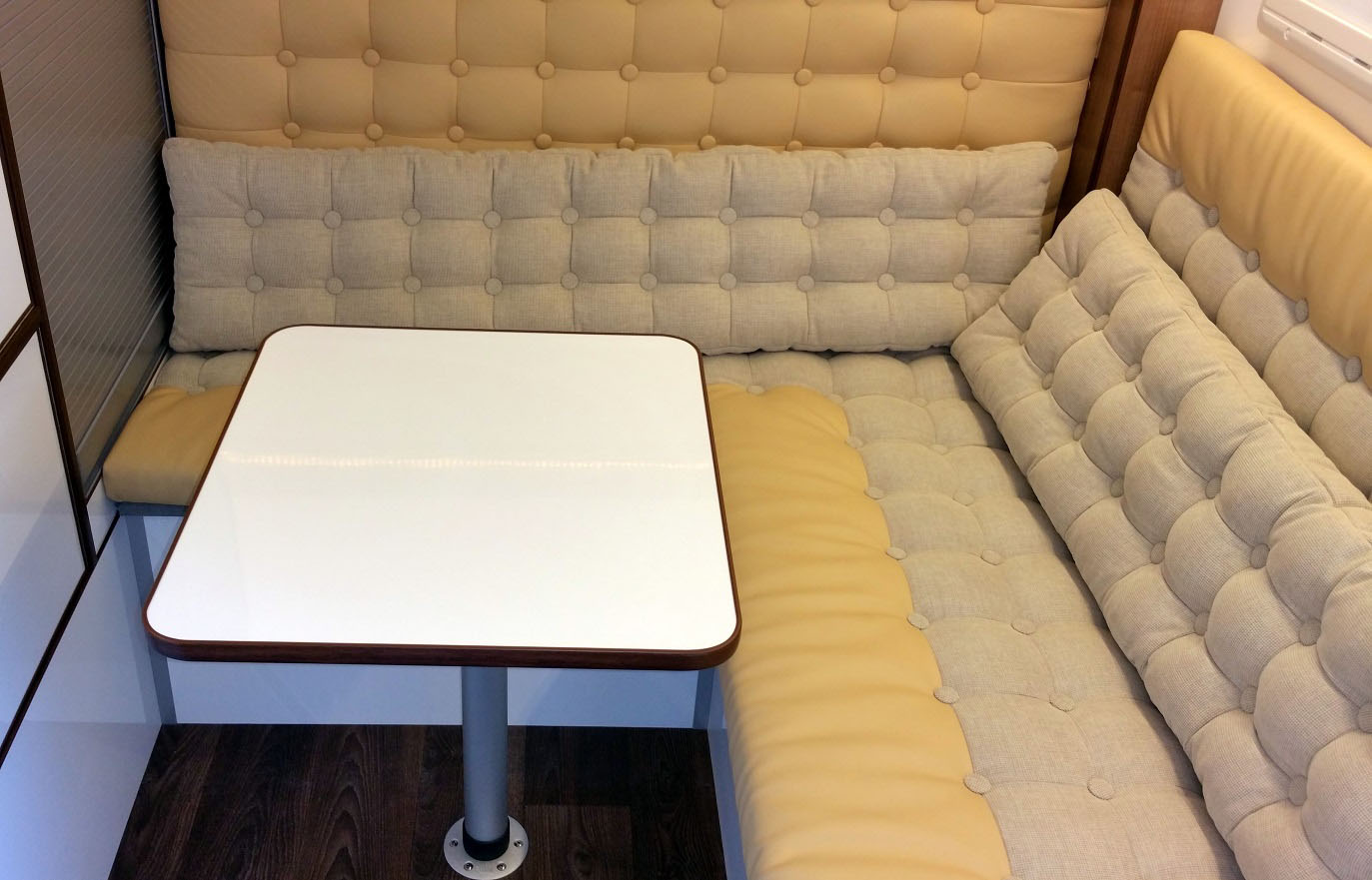 Therefore, a couple will find everything they need while traveling, even if they wish to avoid typical camping sites. In a word - true freedom to travel.
And after returning from vacation , you can remove the camping equipment , leave it in the garage and enjoy the possibilities offered by an "ordinary" pickup.
Something for active people
For those who want to travel in their free time, the Volkswagen Caddy Beach seems to be perfect. It is a car that can be successfully used as a car for everyday driving. It will be useful for work, shopping, but when the need arises, it will also turn out to be an interesting holiday car.
Caddy Beach has 5 seats. If you want to explore the cities, you will have no problems with parking or the maneuverability of the vehicle. Thanks to the length of 4408 mm and width of 1802 mm, it will not be afraid of even the narrow streets of Italian or French towns.
The seats in the passenger compartment can be easily folded down and transformed into a 1.1 mx 2.0 m bed. There is also room for luggage underneath. The backrests of the driver and passenger seats have small fold-out tables.
In addition, Caddy Beach is equipped with zippered storage bags and also has curtains on the windows, which should facilitate a comfortable rest for two. The manufacturer even thought of two folding chairs and a table.
The optional "Camping" package includes a tent with dimensions of 2.3 x 2.9 m , which can be set up at the rear of the vehicle. Thanks to such a vestibule, we can enlarge our private zone and protect ourselves from the sun or rain.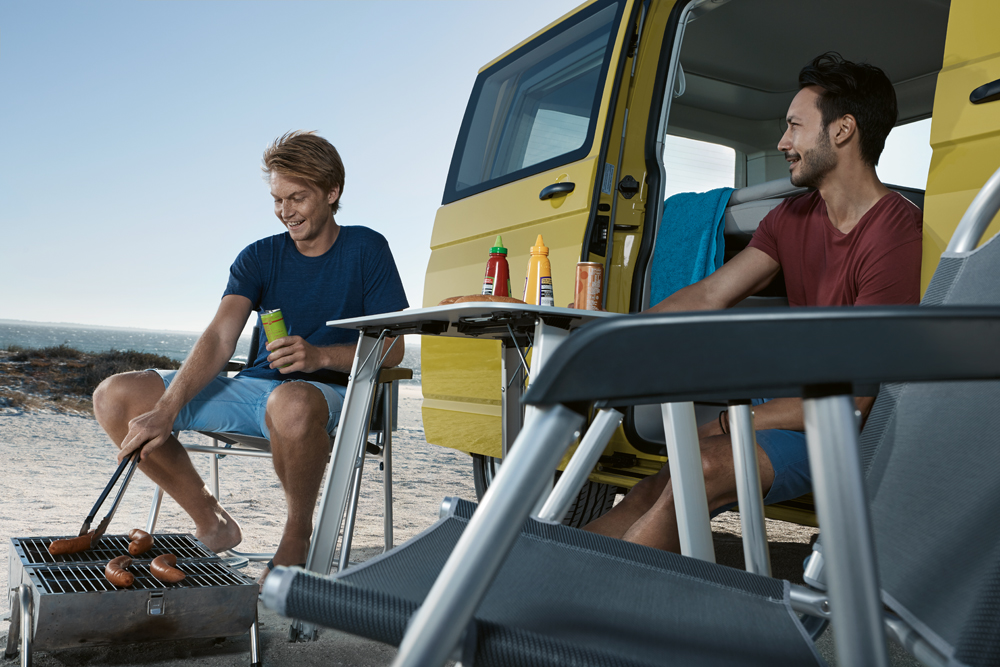 The car has no kitchen, but will young travelers want to cook? Most of them prefer to eat out in the city anyway. The Caddy, however, has enough space to pack a tourist cooler, so storing food shouldn't be a problem.
Of course, with this type of vehicle, it is better to make longer stops at campsites or at campsites adapted for this purpose, where there will be adequate sanitary or catering facilities.
Different couples - different needs
Both models presented have their own unique features, which make them cars for two different types of travelers. A couple who want to be self-sufficient when traveling, travel far from cities, look for the so-called wild-spots or occasionally visiting traditional campsites, it will be better at Amarok.
On the other hand, a couple who need a more versatile car on a daily basis and do not intend to run away from the charms of city life or camping with comforts even on vacation, should be satisfied with Caddy Beach.
A lawyer who loves traveling. Always with a book on the go. I collect memories of the color, taste and smell of every place I visit.
Enjoyed reading this article? Share it!