Volkswagen Kombi - Last Edition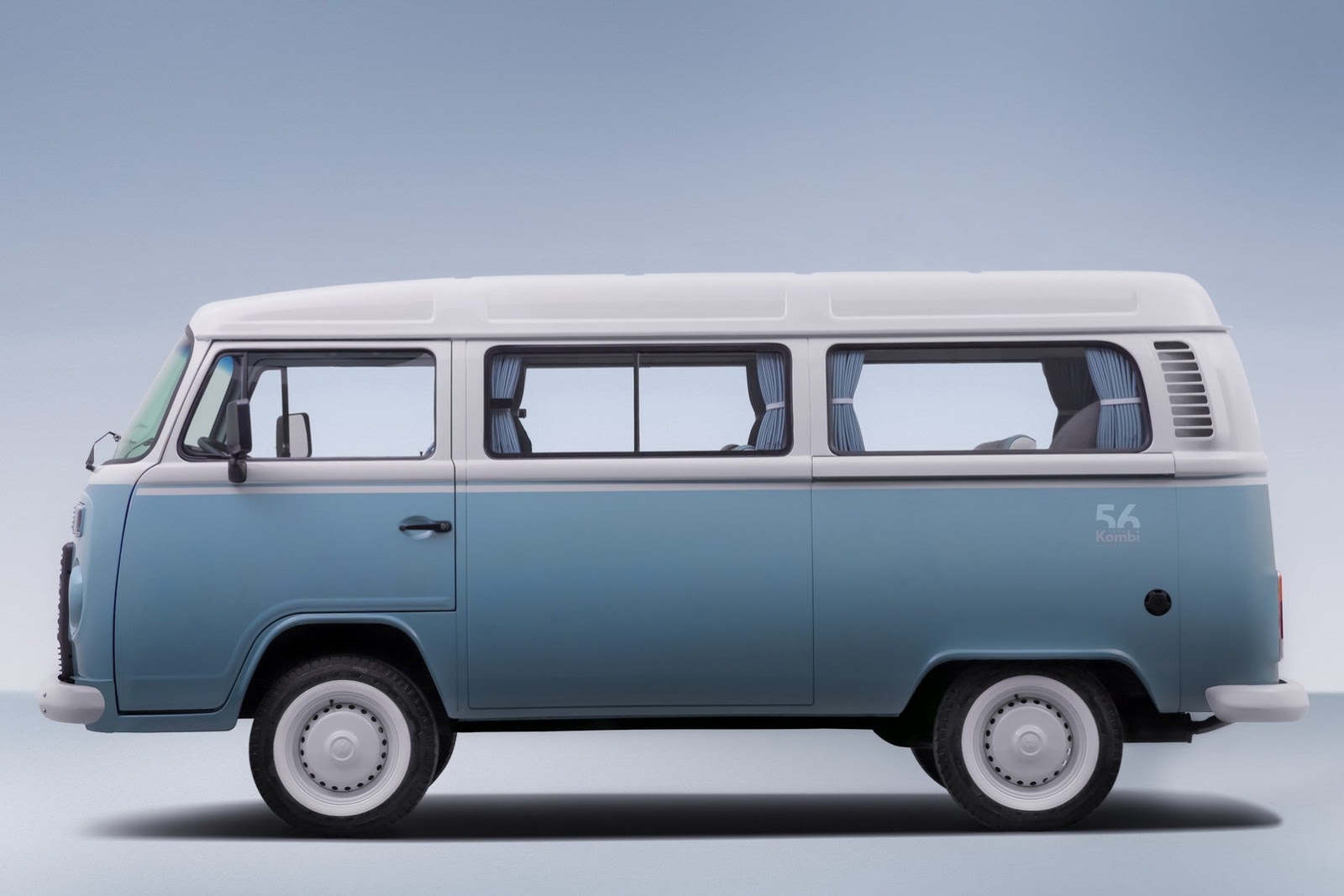 Volkswagen Ogórek, Samba, Transporter, Bus, Kombi, Bulik, Hippie Van, T1 / T2 or even Camper - this car was called variously in various regions of the world and in various variants, but everywhere it aroused above-average interest and sympathy. After 67 years, its production ends.
Not everyone knows that a car called in Poland (because of its shape) a cucumber is still being produced. But even in Brazil, where it still rolls off the assembly line, this iconic car is coming to an end.
Symbol of independence
As usual, success is the result of many coincidences. It all started with the Volkswagen Beetle, and later with its delivery version. On the basis of the enlarged "people's car" with a reinforced floor, a version of the bus was also prepared, called Samba.
The car caused a sensation because it was the first vehicle of a fairly small size that could carry up to eight people. In addition, its body, enriched with chrome elements, simply fit perfectly into the tastes of the time, and even in the lifestyle of young people.
In the West, for many people the Volkswagen bus has become an easily accessible, economical car (fuel consumption at the level of 8 liters / 100 km), which allowed even a large group of friends to move freely. T1 and then T2 became a symbol of freedom, a sign of new times and, consequently, of completely new possibilities, unavailable to previous generations.
63 years of history
But the advantages of Volkswagen are not only symbolic. This car allowed for great adaptation possibilities, which is why camping versions of the vehicle, currently produced under the name of Kombi, are made to this day. This car, as in the past, and today remains a car for individualists for whom freedom and the possibility of expressing themselves are life priorities.
Production of the T1 model in Brazil started in September 1957, i.e. 56 years ago. But the car was produced in Germany from March 1950, and its passenger version was presented for the first time in 1951.
If we take this into account, it turns out that the Volkswagen model enlarged compared to the Beetle was produced for 63 years! It would be difficult to find another car that has been in production for such a long time, without major changes to its design or even the appearance itself.
The story would probably have its continuation, if not for the new regulations.
Farewell to collectors
From the beginning of 2014, regulations in Brazil require that every new car be equipped with ABS and airbags, and unfortunately, Volkswagen Kombi is deprived of such "luxuries".
Therefore, on December 31, 2013, after the production of over 10 million copies (1.5 million in Brazil alone), the last "cucumber" will come off the production line. Who would like to buy one of the last copies, can opt for the Last Edition at a price equivalent to approx. 110 thousand. PLN (85 thousand. reais).
Only 600 (some sources say 1,200) Volkswagen Kombi will be produced in a special, farewell edition. It is distinguished by details such as the headlamp surrounds and the upper grille painted in body color, clear glass for the turn signals, white and blue upholstery, special curtains, as well as white 14-inch wheels. There are 9 seats in the interior.
The car is equipped with a petrol 1.4 engine with 78 HP (an ethanol-fueled version is also available). The engine is connected to a four-speed gearbox.
The legend will stay alive
The popular (much cheaper) Kombi versions will be used intensively for many years to come in South American countries, where they are used to transport goods to small shops or deliver the mail. They are also used by funeral companies and the military.
The station wagon will be remembered all over the world as the first real motorhome to turn travel into a lifestyle. We should not forget that Volkswagen.
Sometimes it is better to get lost than to ask for directions too much. Aldous Huxley
Enjoyed reading this article? Share it!