Electromobility and caravanning - what awaits us?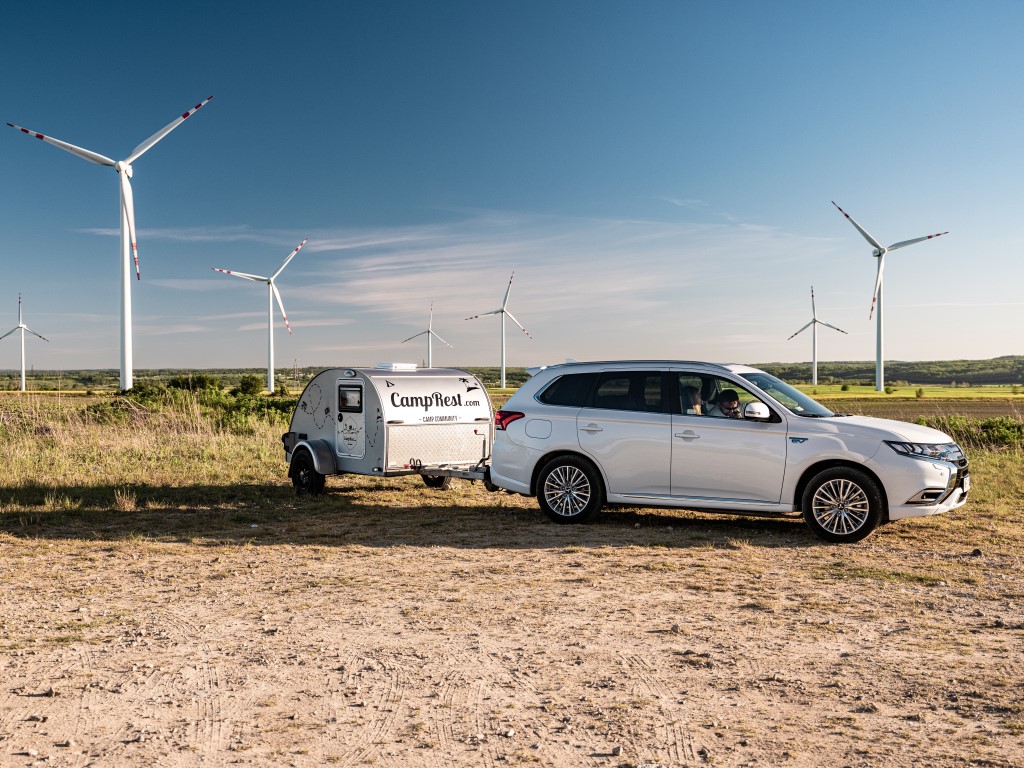 Electric cars have become ubiquitous in our daily lives. Until recently, exotic "green" plates we pass more and more often, at least in larger cities. In many European countries, in the perspective of less than 10 years, it will not be possible to admit internal combustion cars as we know them to traffic. In terms of infrastructure as a country, Poland performs (to put it mildly) poorly, and the network of "fast charge" chargers is almost as exotic as Tesla showrooms. Although immersing yourself in the abyss of social media and forums of electric car fans, you may get the impression that Poland does not stand out from other civilized European countries in this regard, but many times the statements of Internet users are just powdering reality. In many cases, we lack solid grounds to even assess the profitability of owning an electric car and the condition of the network of charging stations, not to mention the relationships of daredevils traveling through the Bieszczady or Podlasie by electric car with a trailer. As a skeptic of electric technology, I also omit the argument of being "eco" raised by many, when we are forced to charge the vehicle with electricity, often coming from coal.
For the purposes of this material, however, we decided to analyze the experiences and observations shared by our western neighbors (journalists and industry influencers) and highlight important conclusions related to caravanning and electric cars. These, due to the scale of the phenomenon, will certainly be reliable and will allow us to take a broader look at the revolution that awaits us.
We pull the trailer with an electric car
Of course, there are a lot of cars on the market adapted to towing braked trailers weighing more than 750 kg. Below is a small excerpt from the list of models, GVW of the trailer (at 12% of the slope) and the nominal range of the cars (of course, solo without the trailer):
Audi e-tron - 1800 kg - 441 km
Audi Q4 e-tron quattro - 1200 kg - 488 km
BMW iX - 2500 kg - 630 km
BMW i4 - 1600 kg - 590 km
Citroen e-Spacetourer - 100 kg - 316 km
Hyundai Ioniq 5 long range 72.6 kWh - 1600 kg - 481 km
Kia EV6 77.4 kWh - 1600 kg - 528 km
Mercedes Benz EQC - 1800 kg - 411 km
Mercedes Benz EQS - 750 kg - 740 km
Tesla Model 3 - 1000 kg - 602 km
Tesla Model X - 2268 kg - 560 km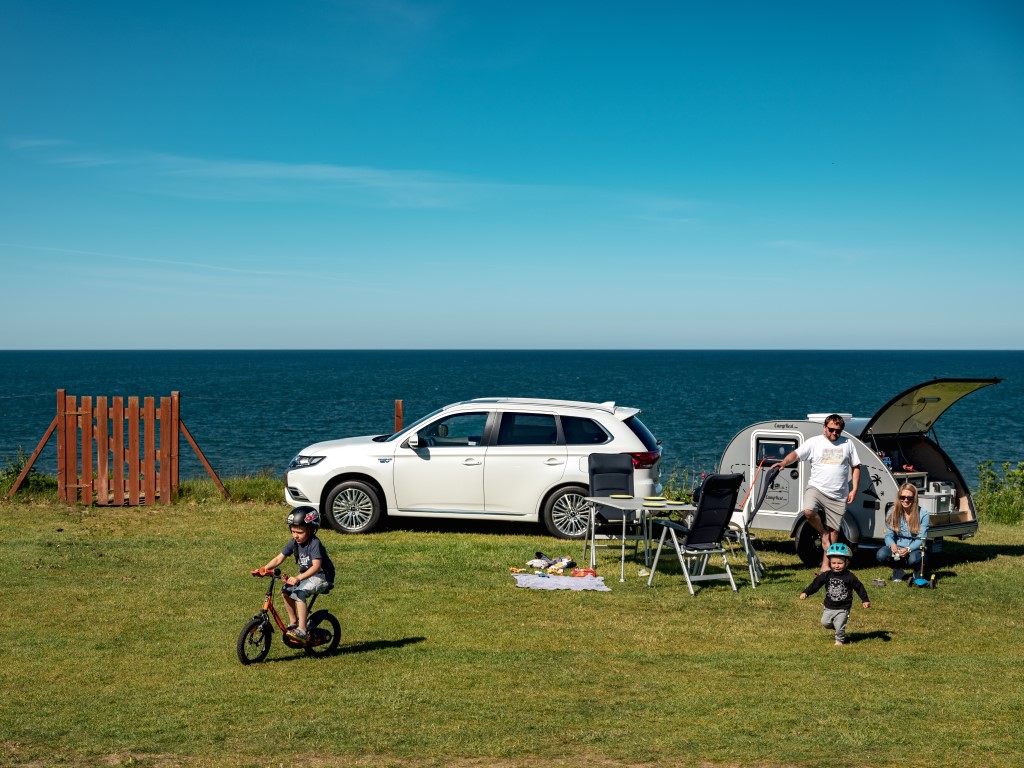 Limitations and advantages
In practice, energy consumption is expressed in Watts per kilometer/mile, analogous to the combustion of a gasoline engine, where we are dealing with liters per 100 km (or miles per gallon). In the case of both technologies, we will notice terrible differences in the on-board computers, which cannot properly indicate the demand under load. Testers of electric cars in teams with caravans notice drastic limitations in the expected ranges after just a few kilometers, and we cannot even treat the indications of the on-board electronics as indicative. This means that even a trip from Munich to the Italian Dolomites is burdened with a lot of uncertainty as to whether we will be able to "limp" to the next fast charge charger. Of course - in home conditions we do not have to charge the electrician with 24 A current, but we can also charge 12 A, and even 6 A if the protection of the circuit to which we connect allows it. However, this means that from several dozen minutes to several hours of break in driving. Compared to the availability of conventional filling stations and the refueling time, the electric vehicle clearly loses to the combustion constructions. We also have to undergo significant restrictions when planning routes - the journey basically ends where the chargers start to run out. Wild, mountainous areas or even countries worth exploring then become inaccessible targets.
The aspects definitely speaking in favor of electric cars are dynamics, comfort, acoustics and ... driving stability. In electric vehicles with a power often exceeding several hundred horsepower, we have access to full power (torque) from the moment we touch the "gas" pedal - whoever traveled with an electric car will confirm that especially in more powerful cars (e.g. Tesla) it makes an amazing impression. In any case, there will be plenty of power to tow a trailer, and if only we have enough energy, we can easily overcome even demanding hills. The lack of engine noise can undoubtedly make the journey more enjoyable, and the high curb weight caused by the weight of the batteries powering the drive, together with their location in the lower part of the car, optimize the center of gravity and stable driving.
Plug-in hybrids – the best alternative?
So far , the plug-in hybrid as a combination of two worlds - traditional combustion technology and modern battery technology is and remains the golden mean in our realities. Of course, the mileage on the battery will not be impressive here, but the mere possibility of charging the vehicle at home, in the office or at the station and economical and environmentally friendly city driving on a daily basis is a solid argument. It is also good to be able to reach for the benefits of a traditional engine without any restrictions, which will cover a longer route without significant limitations in terms of range and take our mobile home to a holiday destination with shorter refueling/charging breaks than in the case of a "pure" electric car.
I feel best in the form of trade fairs and meetings with enthusiasts. Technical freak. In my life I have dismantled many motorhomes for the first time. Fan of large vehicles, mountain biking and traveling without weight and financial restrictions. At CampRest, I am responsible for all publications on automotive topics.
Enjoyed reading this article? Share it!