Empire Liner - comfort zone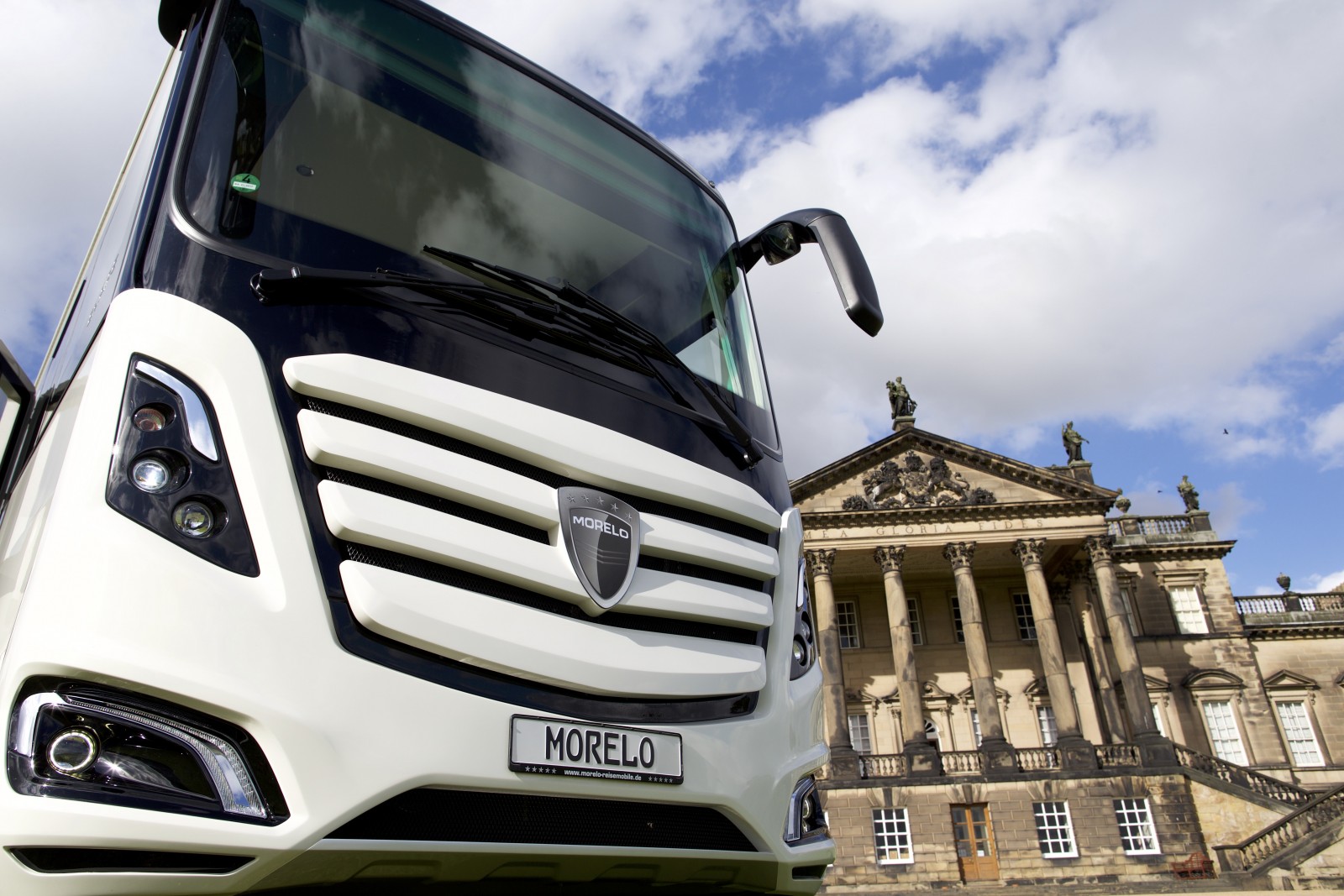 Morelo - a German manufacturer of luxury motorhomes recently showed its new and top model in its offer. The Empire Liner is among motorhomes what the Mercedes S-Class is among passenger cars - the epitome of wealth and glamor, but not without practical advantages.
The reference to Mercedes is not unfounded, and in the case of the Empire Liner, the base is not the S-class, but the Atego truck. For the premiere, which took place during the autumn Caravan Salon in Dusseldorf, the manufacturer chose a 10-meter version with a 7.7-liter engine and 299 HP (the maximum available is 11.5 meters long and a 320 HP engine).
This particular specimen was priced at EUR 438,590 , although it should be noted right away that the owner of the flagship model can be bought after "taking" around 340,000. euro . Then, however, we will get a vehicle based on the Iveco Eurocargo , 8.5 meters long and with an engine power of 251 HP. But don't worry - in any case, we should expect a standard like in the first class aviation.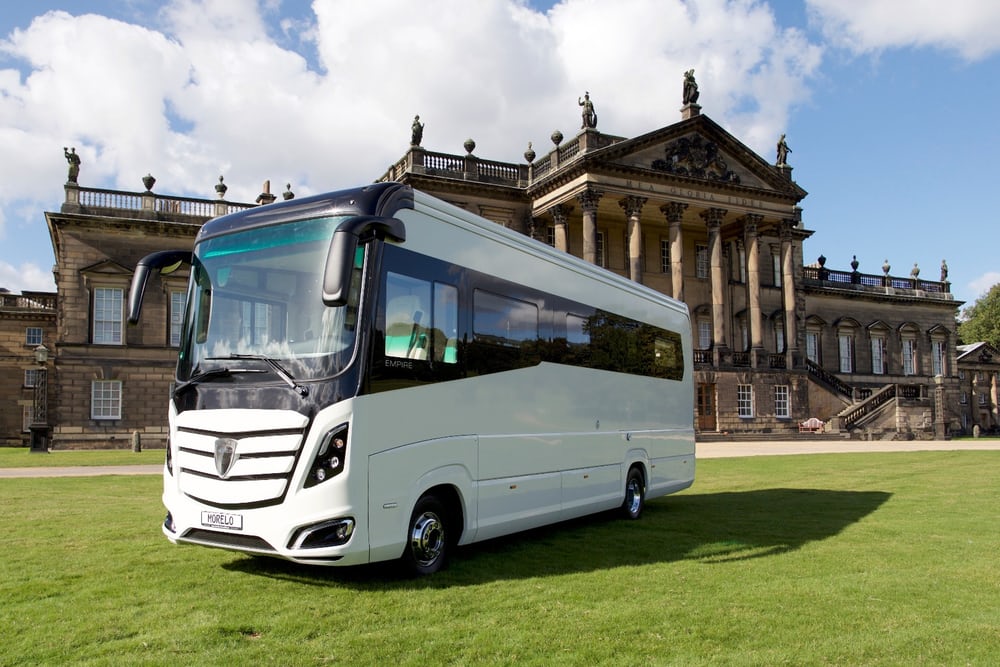 Interior for the capricious
From the outside, this luxury motorhome resembles a bus rather than a truck, and this impression is enhanced by the high and well-integrated line of windows. When the stairs slide out of this supercar and we enter the deck, our eyes will see a view ... in line with our expectations.
Walnut-colored furniture fronts, soft carpet under the feet, deliberately led LED lighting , and a lot of glazing (including glass doors of the shower cubicle) and a stone floor in the bathroom ... We involuntarily start to wonder if our outfit is really appropriate in such a luxurious interior.
Certainly, it takes a few moments to get used to such an interior, but since you get used to good things easily, you will quickly appreciate it. In the evening, instead of watching TV, we can lie in a big bed and gaze at the starry sky through the panoramic skylight .
Extremely to the Cote d'Azur
I don't think too many Empire Liner owners want to travel this vehicle away from civilization. However, if we had such a whim, Morelo assures that the water tank will last for 10 days . When traveling to the North Pole, it will be useful to know that the water and sewage system should be able to cope with temperatures down to minus 36 degrees Celsius (i.e. at this temperature we can still count on a warm bath).
But let's not be deceived - Morelo did not develop this motorhome as an expedition vehicle - in this respect, we will certainly find better prepared models. Empire Liner is rather suitable for holidays spent on the Cote d'Azur. We will then appreciate a large fridge with a freezer , which will cool champagne even in the heat, or a huge shower cubicle , which we will certainly be happy to use after a sun and sea bath.
In the evening, we will like a comfortable bed with a 5-layer mattress , and on cooler days or evenings - heated seats with a wide range of adjustments. It is worth emphasizing that the bedroom can be closed by separating itself from the living room.
And if we decide on one of the larger models, we can keep a scooter, motorcycle or even a car similar in size to a Smart in the garage , thanks to which it will be easy for us to jump out for a quick shopping or to a restaurant without having to start the truck.
Of course, if we want to cook something ourselves, we have at our disposal not only a coffee machine , but also a faucet with a pull-out spout and everything that should be in the kitchen.
What speaks for choosing such a luxurious motorhome? The manufacturer himself explains it that when it comes to meeting the needs of customers, other Morelo motorhomes are also great for this. With Empire Liner, it's just about being able to fulfill your whims . It is hard to find a better summary.
PS. And one more thing! If a garage is not enough for someone - a trailer or other vehicle with a maximum permissible weight of up to 3.5 tons can be attached to the Morelo Empire Liner!
Sometimes it is better to get lost than to ask for directions too much. Aldous Huxley
Enjoyed reading this article? Share it!