Eriba Nova Family - for a large family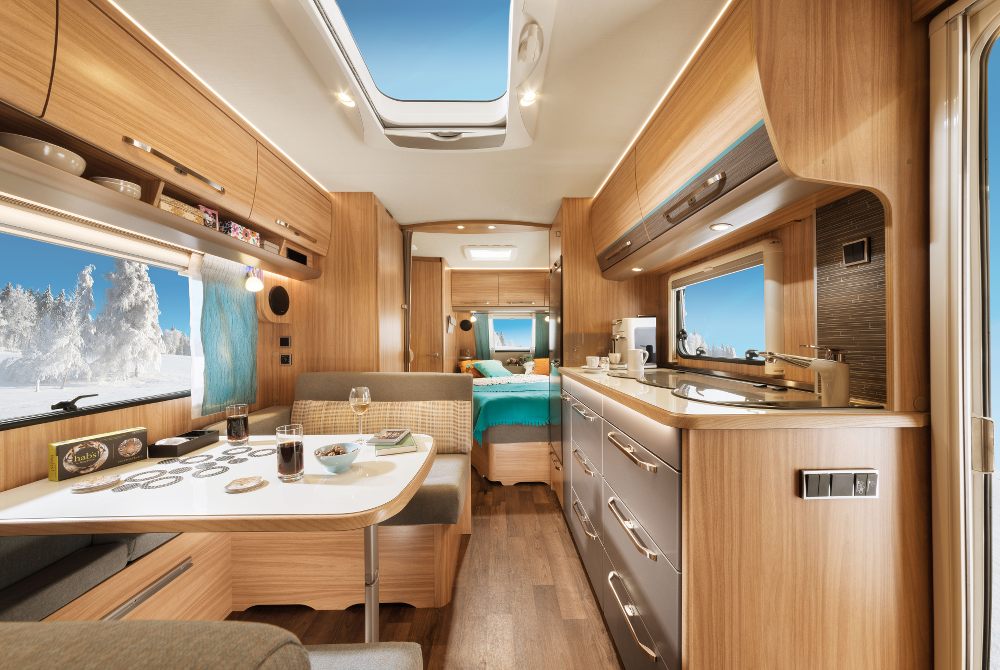 When the family has more people than the parents and two children, trips can be problematic. How to organize such a vacation? Where to store your luggage? How to watch over three or four children? Wait a minute ... What if you decide to have a trailer with six berths?
Most popular caravans provide four sleeping places. There are also many options for couples without children - two sleeping places in the caravan allow you to relax without giving up free space. However, no matter how we advertise the advantages of caravans with a small number of beds, we will not convince families with children. A family of five or six is able to forgo many amenities in exchange for additional sleeping places .
Fortunately, there are manufacturers who notice that camping can be an exceptionally attractive solution for large families. Packing everyone in one trailer, and then traveling with accommodation provided for everyone, anytime and anywhere - this can be a solution that will greatly improve the trip of a large family.
Practically and aesthetically
Eriba Nova 560 GL Family is just such a proposal, where practical values are of particular importance. But importantly, this time the practical choice does not have to come at the expense of aesthetics. In its new model, Eriba also focused on a modern and attractive interior design . The nice shapes of the furniture have been enriched with attractive-looking drawer fronts and colorful inserts that breathed life into this caravan. Furniture in the color of wood with the doors of cabinets in a sea shade, and silver strips and LED lighting make the interior look remarkable and stand out from what other caravan manufacturers are used to.
The practicality of the trailer can be recognized by the large number of storage compartments and a large kitchen counter , which neatly integrates a 3-burner stove and a sink. For a large family, however, beds are the most important, and there are also many of them.
Accommodation for everyone
There is a double bed for parents in the front part of the cabin. En-suite is a bathroom with shower . It is not huge, but both it and the sleeping area can be separated from the rest of the caravan.
What kids will love is a bunk bed , which is located at the opposite end of the caravan, along the rear wall of the vehicle. If, on the other hand, two more beds are needed, a double bed can be arranged by folding the table and the benches on both sides of it.
In this situation, in a 640 cm long caravan, there is not much space left for other equipment, but it cannot be said that the compromise proposed is unacceptable. It would be nice if there were more wardrobes, but you can't have everything at once.
What I Needed
It is important that there is a refrigerator (it has 147 liters of capacity and has a freezer) and heating (Truma S5004). The water tank has a capacity of 55 liters , and the water system is also equipped with a boiler. There are two 230V sockets in the caravan. So equipped Eriba Nova Family costs 23,590 euros in Germany.
Of course, you can have even more for an extra charge. There are, among others, A 3-bunk bed , thanks to which up to 7 people can sleep in the caravan. You can also order an oven and underfloor heating.
Sometimes it is better to get lost than to ask for directions too much. Aldous Huxley
Enjoyed reading this article? Share it!