FENDT Opal 560 SRF - a trailer for the more demanding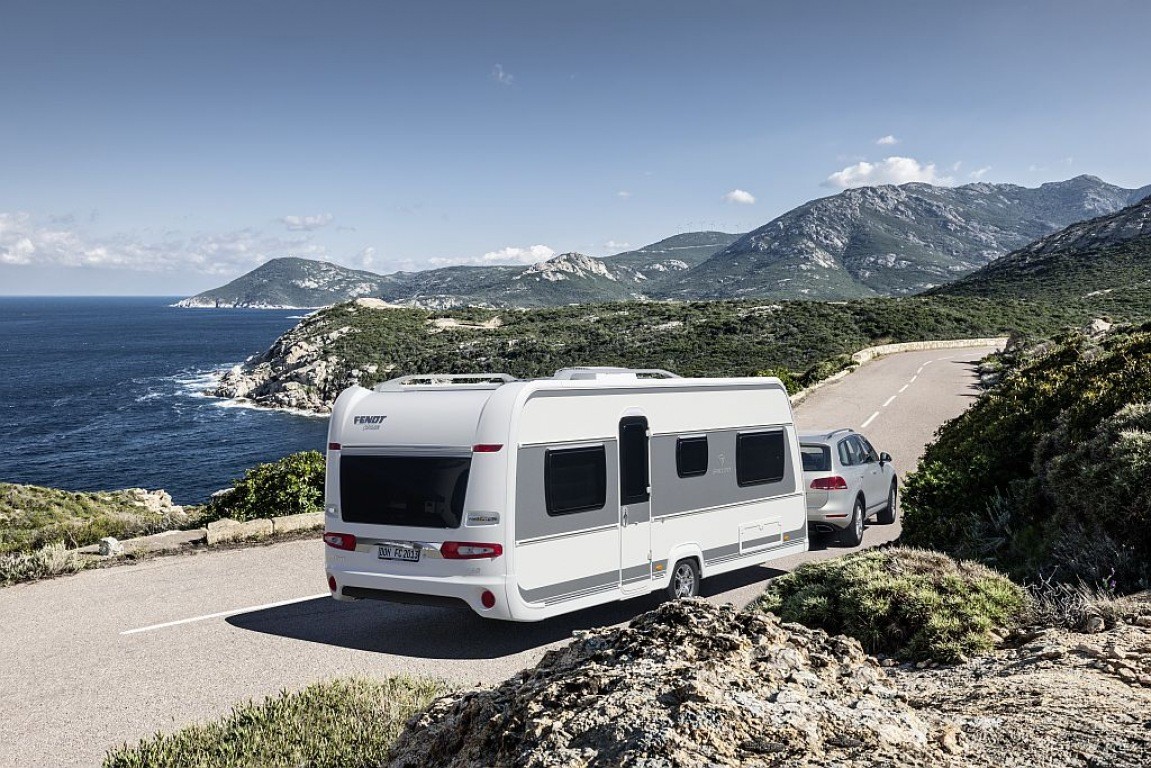 The market for manufacturers of caravans and campers has been doing quite well for many years, despite the high prices of this type of equipment. Budget models of caravans provide only the necessary minimum for two or three people, in their case there is no large usable space or comfortable accessories - at a reasonably configured price we get an orbutical minimum.
Market requirements
However, not every driver is satisfied with the Spartan conditions known from small and cheap models, some expect more than a place to sleep and a gas stove. Especially for them, trailer manufacturers offer single-axle structures that offer a surprisingly large amount of space, as well as a whole list of useful optional equipment.
It would seem that the large-sized, comfort-oriented trailers are equipped with a two-axle chassis, ensuring better handling, at the expense of more difficult maneuvering on the square - two axles offer more resistance. With the Opal 560 SRF, Fendt proves that reality is different. Just look at the dimensions of the caravan - 636 cm long and 250 cm wide - to imagine the space inside.
Functionality for four
The designers of the caravan put functionality and enjoyment in the first place. All windows can be opened, while blinds and curtains protect the householders from the surroundings - interestingly, we also have a panoramic (opening) roof window at our disposal. After entering, behind the entrance door - also equipped with a tilt window - you will come across a round table with a sofa wrapping it around it. On the right side of the door there is a large refrigerator (Dometic Slim-Tower with a capacity of 140 liters) , adjacent to the first large wardrobe.
On the opposite side of the interior, in the central part of the caravan, there is a well-thought-out kitchenette with a three-burner gas stove , a single-chamber sink and a spacious worktop. The whole is dominated by numerous cabinets and shelves that allow you to control your holiday equipment.
Bedroom and "bathroom"
In the further part of the interior of the caravan, there are two more sleeping places (the previous ones are created after folding the oval table), and a series of lockers are also installed above them. Under the bed you will find obligatory storage compartments for numerous accessories.
Right next to it, the manufacturer has provided a small - open - space for a compact washbasin with a mirror and practical shelves. In the corner of the trailer, a closed Thetford toilet with a chemical toilet was created - which, interestingly, can also function as a shower cubicle .
Equipment on a level
The extensive electrical installation will allow us to install a decent audio system, and even a suspended TV set . A constant supply of hot water is ensured by a 45-liter tank (equipped with a filling indicator) and the Truma electric boiler - used water goes to a 23-liter tank . The caravan also has a gas heating with Trumatic air supply, which also fulfills its task in late autumn.
Weighing 1700 kg , the Fendt Opal 560 SRF trailer is not a proposition for everyone, if only because of the price around PLN 100,000 . A large tare weight requires a solid tug from the user. In return, we get a comfortable space for four people.
I follow the latest trends in the automotive industry, not only in caravanning
Enjoyed reading this article? Share it!