Dutch house - an alternative to a trailer?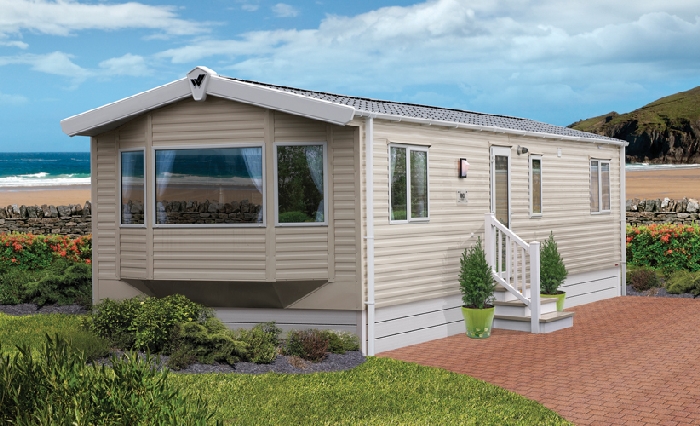 Dutch, English or possibly a modern modular house is an interesting alternative to more mobile solutions, such as campers and caravans. If you have a piece of land in a charming place and you prefer to spend your free days in one place, perhaps this option is for you.
Dutch houses are very often offered by the same companies that sell camping vehicles. It is true that such a house can also be transported relatively easily, but let's face it, it expresses a completely different approach to relaxation.
It is hard to imagine that someone would travel around the world with such a home. A house can be a good solution mainly for people who have their own plot in an attractive location or use someone else's plot temporarily, which is why they cannot build the house permanently.
What to expect?
Dutch and English houses only slightly differ in terms of equipment and appearance, so this distinction is not significant at present.
A new house is an expense of 50-100 thousand. zlotys , which makes second-hand houses, available at prices from 10 thousand PLN, are very popular. PLN . Such a house can be equipped similarly to a caravan. Usually, we can buy it with all the equipment (including gas and plumbing) and furniture. Placing it on the plot does not require a building permit .
Compared to a caravan or motorhome, dimensions can be an advantage. Popular cottages are usually between 20 and 40 square meters . In the house, we can count on more space in the living room, kitchen and bathroom compared to a typical camping vehicle. Some houses even have several bedrooms . The year-round houses differ from the seasonal ones in that they have heating (gas or electric) and are also better insulated.
A used Dutch house
What to look for when buying a Dutch or English house? Certainly for the price. The more that it may turn out to be different than assumed, if we do not take into account the costs of transport . When comparing prices, let's consider all the ingredients.
Second-hand houses require additional attention. The biggest problem may be their susceptibility to corrosion , so it is worth inspecting such a house carefully before buying, both inside and outside.
We should be concerned about any signs of rust or rotting . The walls and ceiling should be clean - traces of fungus or moisture should be considered unacceptable at once. Particular attention should be paid to the corners, because this is where it is easiest to find unpleasant surprises. All installations should be tested before the purchase is made.
Modular bedroom
An interesting solution are also other types of houses, e.g. modular houses.
Thanks to the use of materials such as fiber-cement boards, a composite terrace board or aluminum joinery with double glazing, the finished module looks very modern. All installation elements (such as gutters) are carefully hidden, so they are invisible from the outside. Large windows and flat surfaces give the cottage the impression of a designer apartment.
How much does such a luxury cost? The Polish company Smart Mod offers modules with sizes from 25 to 50 meters at prices from approx. 70 thousand. PLN . A module equipped with heating can be used all year round, but in this case, as with Dutch houses, you do not need to apply for a building permit.
Sometimes it is better to get lost than to ask for directions too much. Aldous Huxley
Enjoyed reading this article? Share it!