Fiat Ducato - the best base for building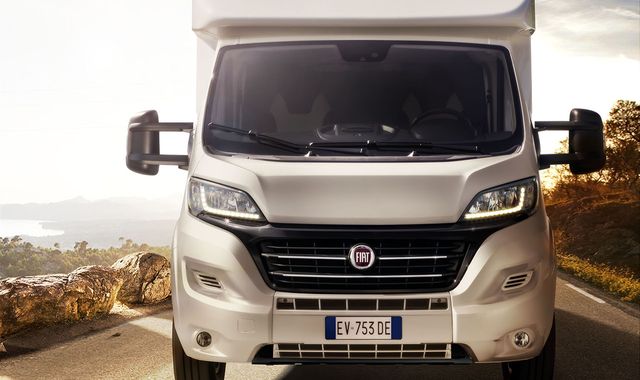 According to the majority of producers of both passenger cars and campers, the prizes awarded by users and readers of trade magazines are of great importance and value. They are created on the basis of long-term observations, the use of a given equipment - in the case of journalists, there is no such in-depth knowledge of the vehicle and its advantages.
No wonder that the Italian concern Fiat has once again received a prestigious award at the recently concluded CMT tourism fair in Stuttgart. For the eighth time in a row, the readers of the Promobil magazine decided that it was Fiat Ducato that deserves the title of "The best base for motorhome development" . What's more - the Italian delivery truck was unmatched in eight out of ten categories , thanks to which it won the competition without any problems. The award was officially presented during the fair.
It is worth recalling that almost all manufacturers of motorhomes - those integrated and requiring the installation of larger bodies - use the Fiat Ducato as the basis for the construction of their models. The basic, integrated motorhomes use a " tin " version of the Ducato, famous for its cargo space. The rest are served by a variety that leaves the factory with a double cabin and an open rear support frame. The interior, regardless of the selected trim level, provides exemplary working conditions for the driver and plenty of space for the passenger. Two independent seats prove themselves especially in long journeys , they can be optionally heated . The dashboard is made of decent materials , regardless of the surface in the cabin, nothing squeaks and knocks. What's more - the ergonomics is at the highest level - apart from the electrically operated windows , there may be automatic air conditioning, on-board computer and even navigation with a touch screen .
Another huge advantage of the Ducato is the drivetrain and durable suspension . The simple design of the running gear ensures low operating costs , as well as high comfort and precision of driving . The durable power units also turn out to be dynamic and extremely economical, which undoubtedly prompted readers to choose the Fiat Ducato.
I follow the latest trends in the automotive industry, not only in caravanning
Enjoyed reading this article? Share it!