Go Barefoot - captivating curves from Great Britain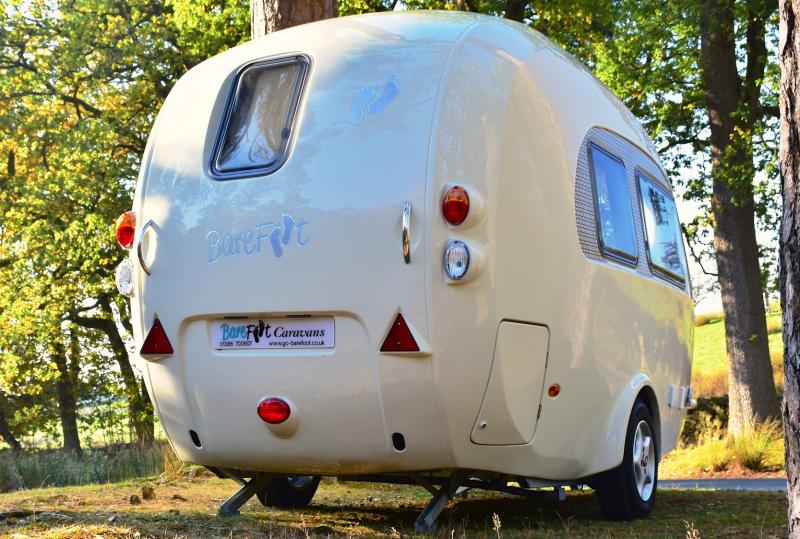 The creators of the Go Barefoot caravan wanted to create a vehicle that would look both classic and modern at the same time. And while the construction work ultimately took much longer than anticipated, the end result is proof that they managed to combine water with fire.
It can be said that the rounded caravan is nothing new. After all, a teardrop body was first built in the 1930s. Note, however, that most of the rounded caravans are only slightly rounded little ones, while the Go Barefoot has a more "egg" shape and is slightly larger.
This trailer is not only slightly rounded - the roof, front wall and rear wall have an arched shape. Even the front and rear windows are curved !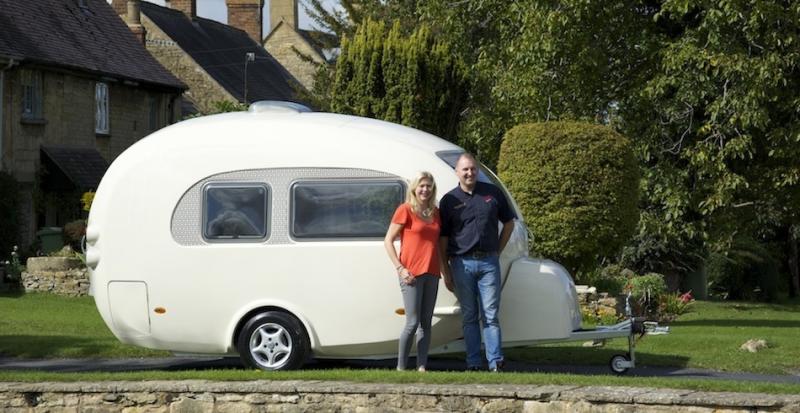 With an egg up the hill ...
As Cathy Chamberlain, Mike Williams, and Ben Matthews pored over the drawings, it seemed simple enough. After all, it is enough to transfer the drawing to the form and it's ready!
The reality, however, turned out to be more difficult. The road from the idea to the implementation took them four years, despite the fact that they were helped by young, talented designers , who work today, among others. for Porsche and Jaguar Landrover.
On their website, the authors of the project wrote: "We wanted to create the perfect travel companion that was stylish, luxurious and easy to use. We didn't realize it would take so long ... Now we understand why most caravans have angular shapes.
Go Barefoot is distinguished by its design. The ceiling and walls are made of a single piece of fiberglass . The laminate wood floor is also reinforced with fiberglass. The trailer is finished with a gelcoat varnished in the selected color.
Interior arrangement over and over again
It was quite difficult to arrange the interior in such a way as to take advantage of the curves inside, without sacrificing functionality. The interior plan was painful, the more so that the standard equipment installed on trailers here could not always be used.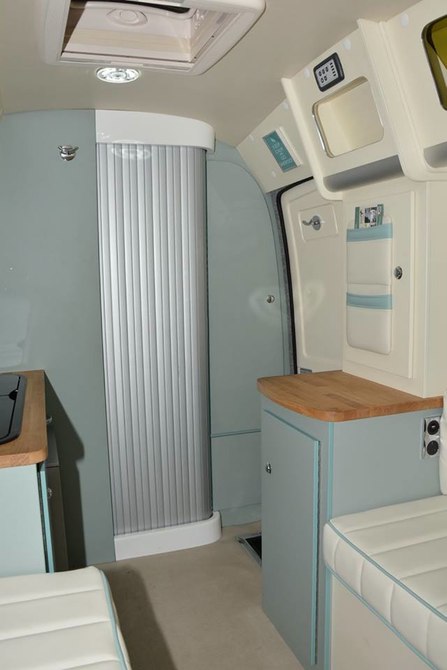 In the end, however, it was possible to build a small, round bathroom - with a toilet, sink, shower, bathroom cabinets and a mirror. Of course, the caravan also has a kitchen, bed, various shelves and compartments. A double bed (stubbornly it can accommodate up to three slim people) turns into an L-shaped sofa during the day.
Modern but old style
The refrigerator has a capacity of 65 liters. The Truma Combi 4E system with a water heater is responsible for heating - it can be powered by both gas and electricity. The trailer is equipped with a 110 Ah battery, a 12 V socket, and even a retro-style digital radio , in a color chosen by the customer.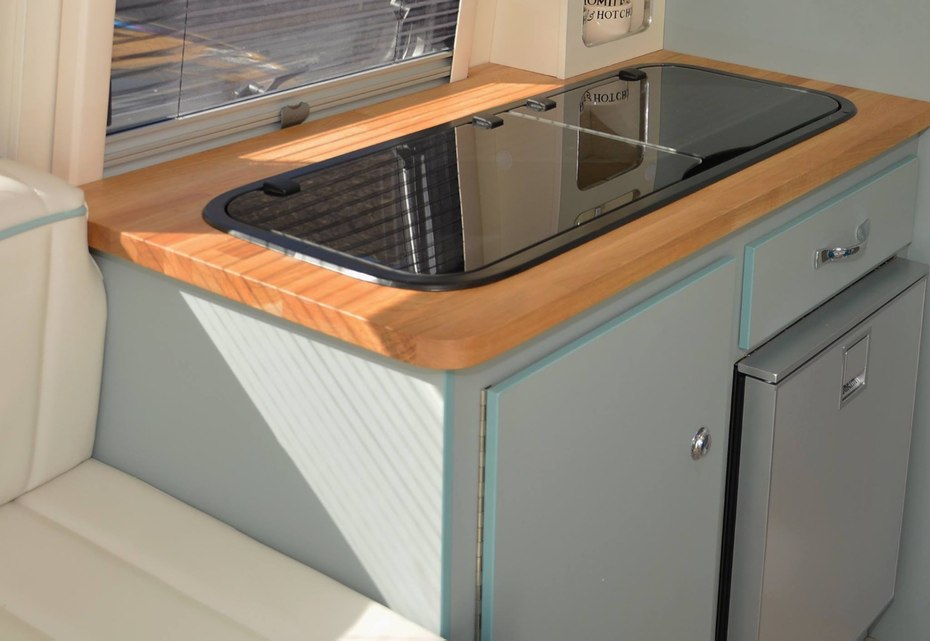 The trailer is 3.8 m long , 1.9 m wide and 2.4 m high. Its weight is 910 kg , and it can be loaded with luggage with a maximum weight of 140 kg. The ride is made even more pleasant by standard aluminum rims.
The originators responsible for the project do not assemble their vehicles themselves. Maybe it is good that they entrusted such a responsible task to the well-known company Auto-Sleepers . The base price for a trailer in the UK is £ 21,950 (you need to pay a £ 1,000 deposit to order, then two more installments to pay).
However, Barefoot is planning an international expansion. If it succeeds, chances are that this original caravan - modern, and yet in a retro style - will also be found on Polish roads.
Sometimes it is better to get lost than to ask for directions too much. Aldous Huxley
Enjoyed reading this article? Share it!