Hero Camper - Small trailers with great possibilities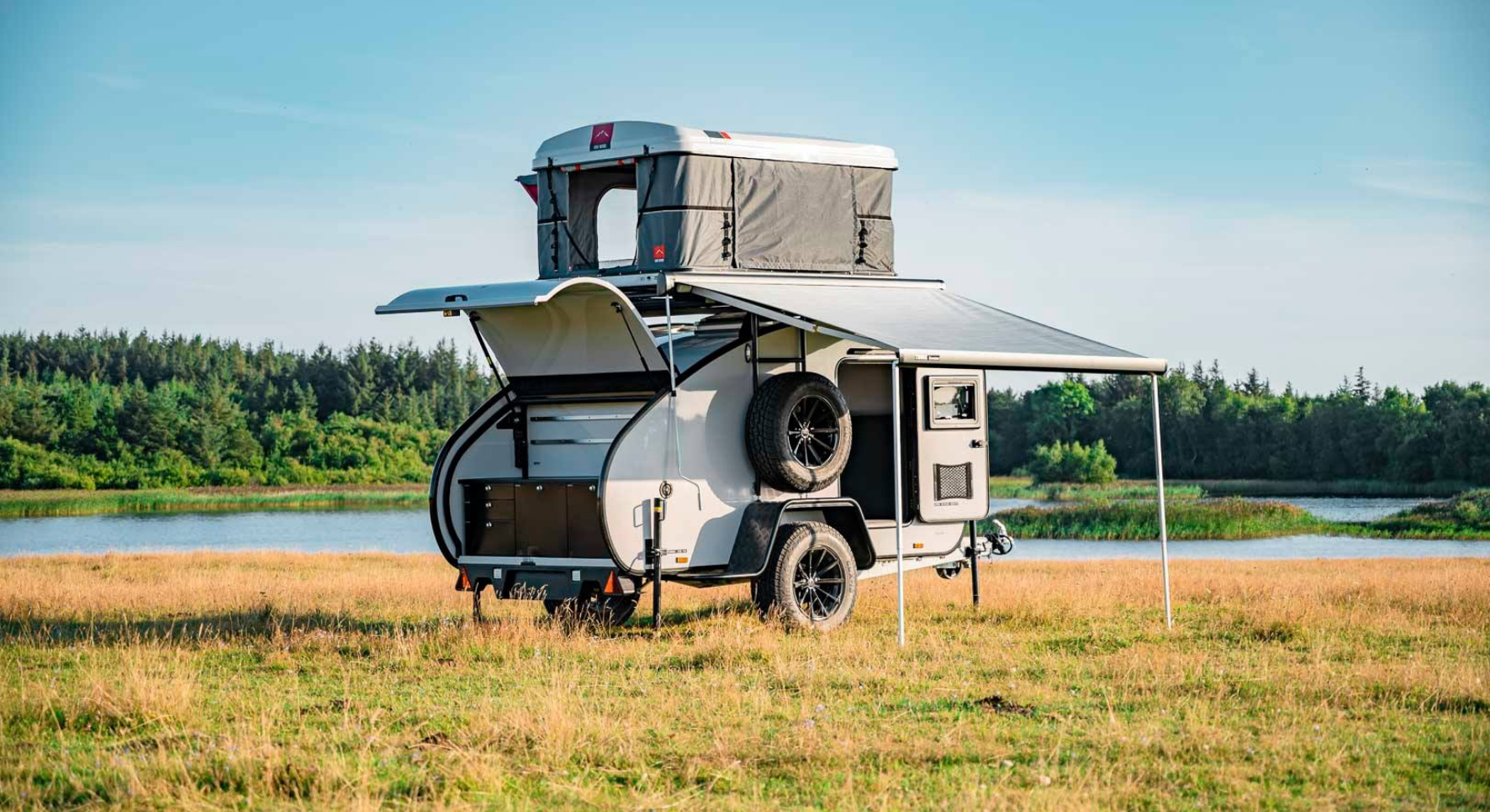 When choosing a caravan, we are often accompanied by considerations and dilemmas related to high curb weight, tug requirements, resistance while driving, or concerns about the possibility of overcoming more difficult terrain. Sometimes it is extremely difficult to find a middle ground. If we want to use the caravan mainly during summer holidays, we are fans of off-road or we plan trips related to our hobby (fishing, hunting, hiking), we recommend "Tear Drop" caravans to your attention.
Hero Camper - a little strong man from Denmark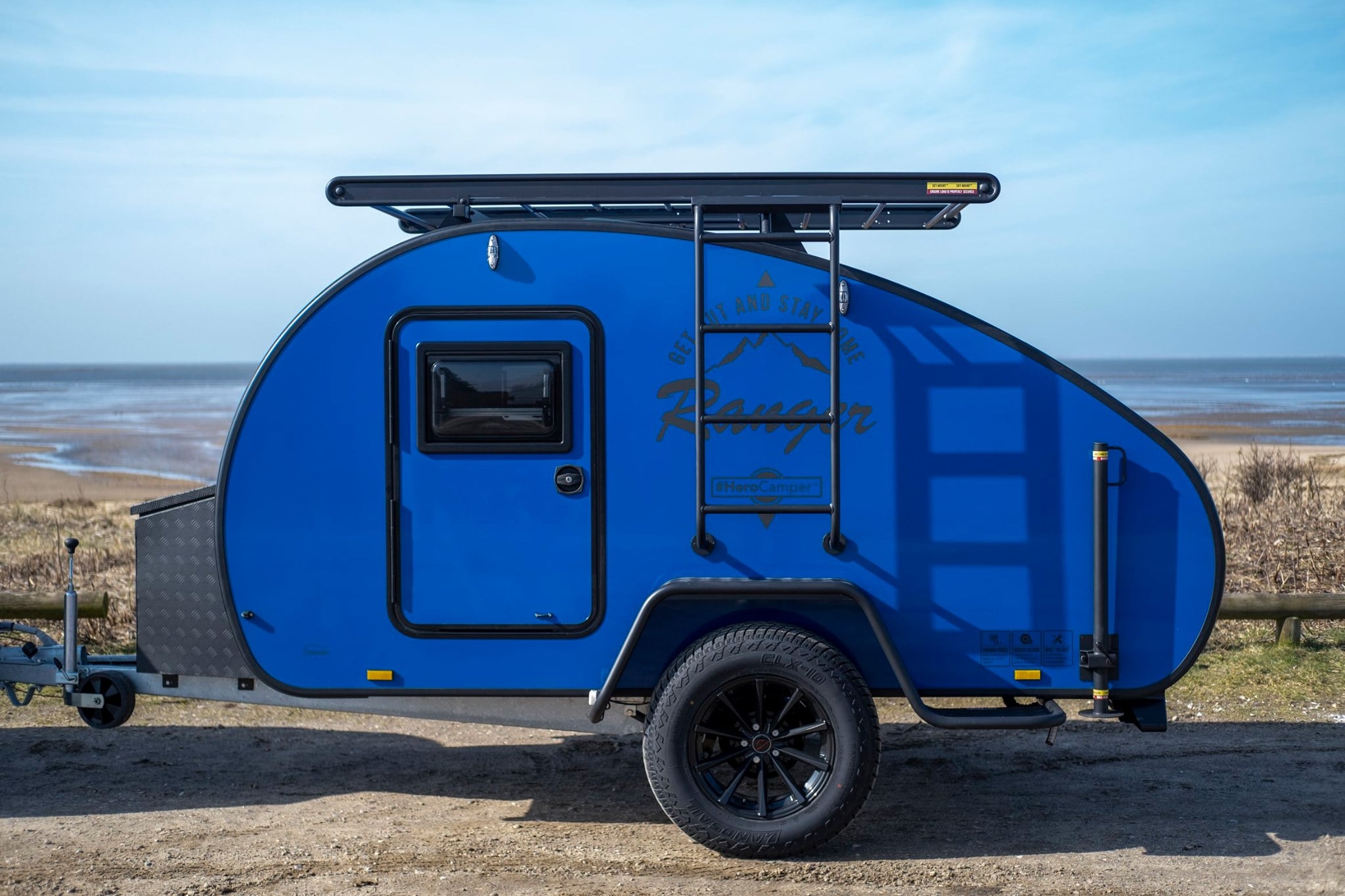 Many myths have arisen around trailers with the characteristic shape of a "tear drop". This concept, however, probably has more supporters than opponents. For people who value freedom and mobility, such light and cozy trailers with above-average off-road properties will be the best possible choice. Dot.
Brands from the Nordic countries operating in the caravanning industry are known not only for their remarkable design, but also for the technological advancement of their construction. It is no different in the case of the Danish brand Hero Campers . The small-size trailers are excellent quality, functional houses on wheels with branded accessories and additions (eg Thule, Isabella, ePever) on Knott braked chassis.
Durable structure and a spacious ... roof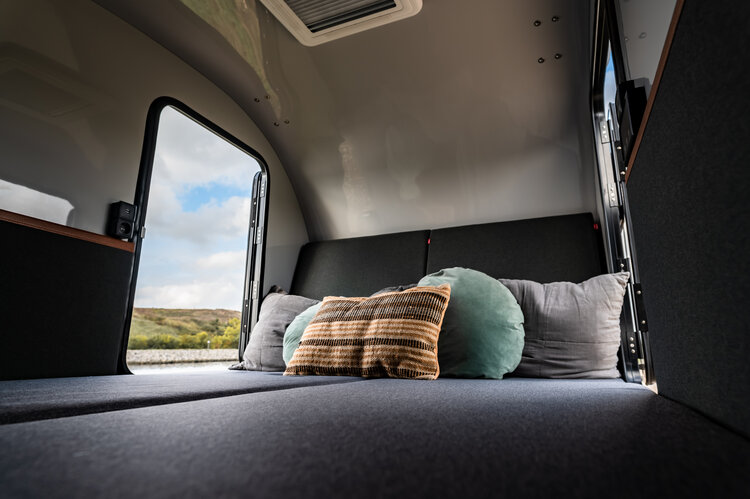 2 model lines are offered in a very similar design - Traveler and Ranger. The total length is 482 cm, width is 220-230 cm, and the height is 203 (Traveler) or 232 cm (Ranger) depending on the model. Both models offer accommodation for up to 3 people (2 adults and a child) on a 156 x 208 cm mattress and an optional transverse child-resistant bed. At first glance, from the outside, we can see that the Ranger is designed to explore more difficult terrain - off-road tires, muscular wheel arches and a roof rack are characteristic elements that attract attention. Interestingly, on the aforementioned frame we can additionally mount a roof tent , e.g. Skybox (available in 2 versions), which can be accessed using an external ladder. Thanks to this, we gain space for an additional 2 people. The maximum load of the structure is as much as 500 kg of static pressure when stationary and 100 kg of load while driving. The above solution does not limit the possibility of opening the roof window, which is extremely important, especially in summer. Of course, if necessary, the rack can also accommodate other necessary travel equipment or a luggage box . Resistant to weather conditions and low temperatures, the sandwich wall sheathing is 35 mm thick and will work well even in frosts below -20 degrees Celsius.
From Columbus to Amundsen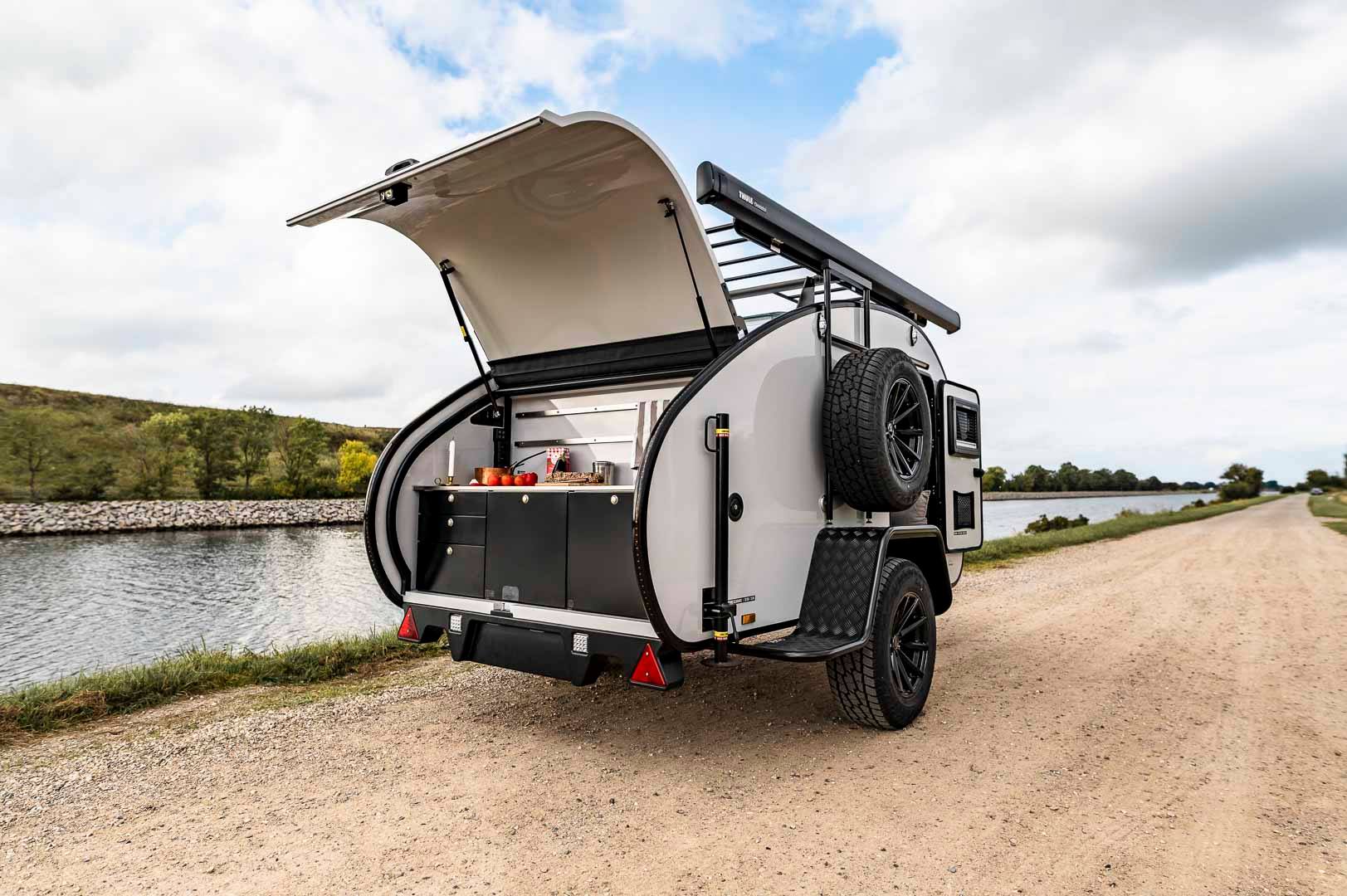 Hero Campers caravans have fully equipped kitchen facilities. In addition to a stainless steel countertop with a sink, drawers, a water tank and sockets for power and charging, as well as a refrigerator, we have everything we need when traveling to prepare meals. Metal furniture in a timeless color will be perfect for difficult terrain.
Optionally, we can add a dedicated Isabella kitchen tent on the kitchen side - which is standard equipment of the top version of The Columbus. There is also a changing room / curtain above the second door, which can be used as a shower cubicle and a place for a chemical toilet. Individual elements can be selected individually for other versions.
Speaking of options, it is worth mentioning the versions and their equipment. We have a total of 5 color variants to choose from - standard white and limited - olive, navy blue, light gray, dark gray and 4 models different in terms of equipment named after world-famous travelers and explorers: Columbus, Livingstone, Amundsen and Albanel - the latter is the only version of the Traveler model.
Among the distinguishing elements of equipment, we can find everything from supports, through photovoltaic panels, to various variants of external awnings. Various heating variants, including diesel heating, are also optional. As standard, we receive, among others complete lighting in LED technology inside (with dimmer) and outside, flange sealing the kitchen flap, soundbar with WiFi / Bluetooth communication, 30l clean water tank, LifePo battery with a capacity of 30 Ah and a control panel with a Hero-Soft touch panel.
The GVM of the trailers is 1200 kg and the possibility of increasing it to a maximum of 1300 kg. This allows you to choose an appropriate, safe variant and adjust the weight of the trailer to the tug. Choosing the right car, considering the low weight of the trailers, will not be a big challenge.
The basic prices of Hero Campers trailers produced in Denmark start at 86,000. PLN with VAT. Taking into account the quality of the construction , durability of the structure and all the advantages of mobility, off-road bravery and a refined, cozy interior, it is a great idea for people who value freedom and an active lifestyle in the bosom of nature. An interesting addition that facilitates maneuvering even in difficult terrain is the Robot Trolley - a versatile mounted moover on tracks with a universal assembly, which will also be used in other types of trailers, e.g. boat trailers.
Activegames.pl - with passion for water and an active lifestyle
The exclusive distributor of the HERO CAMPER brand in Poland is 2K-Invest, the owner of, among others by Activegames.pl . The company has over 15 years of experience and is run by people with great knowledge and passion.
In addition to teardrop trailers (also, for example, Procamp Bushcamp from Slovakia), their offer also includes a large selection of sports and caravanning equipment (SUP boards, catamarans, pontoons as well as roof tents , pumped vestibules, etc.) - all of high quality, ultra-light and very compact. Trailers and other assortment can be seen all year round in Silesia, where the Activegames.pl showroom is also located.
I feel best in the form of trade fairs and meetings with enthusiasts. Technical freak. In my life I have dismantled many motorhomes for the first time. Fan of large vehicles, mountain biking and traveling without weight and financial restrictions. At CampRest, I am responsible for all publications on automotive topics.
Enjoyed reading this article? Share it!