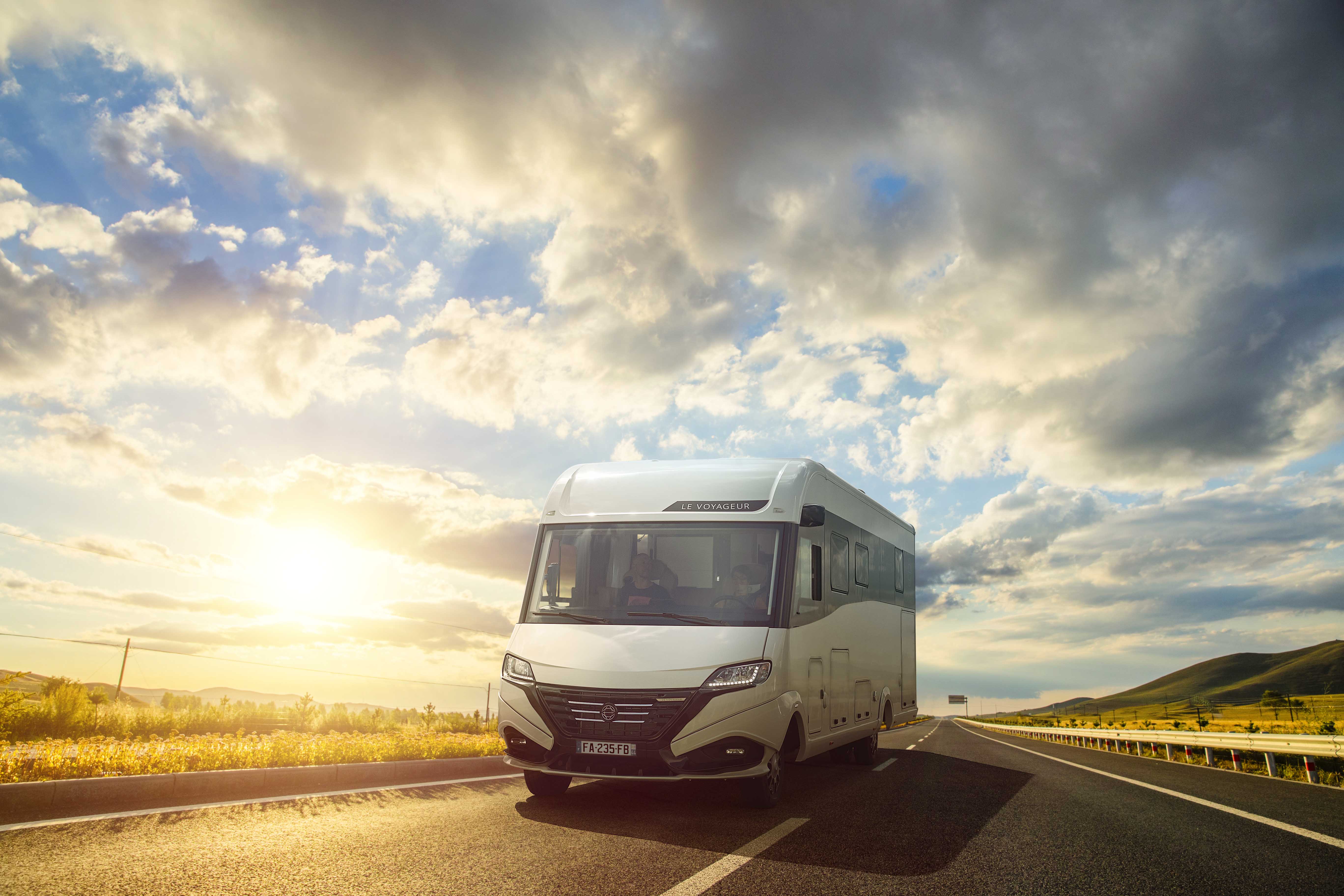 Are you planning to buy your dream motorhome? It is worth spending a while to make sure that you have actually bought the best car available. If you are looking for caravanning vehicles and do not know what to look for in the first place - check out our article.
New campervan: what do you need to know?
First of all, it is worth remembering that when ordering a new motorhome, you should take into account the waiting time for receiving the vehicle. It often takes up to twelve months, so we recommend that you place your orders in advance. It is true that in some places you can easily buy a motorhome "on the spot", but in such a situation we can no longer choose the interior colors or additional equipment. When buying a car right away, you have to take into account that it will not be fully personalized. If you want a motorhome tailored to your individual needs, it's best to order in advance.
How to choose the right motorhome?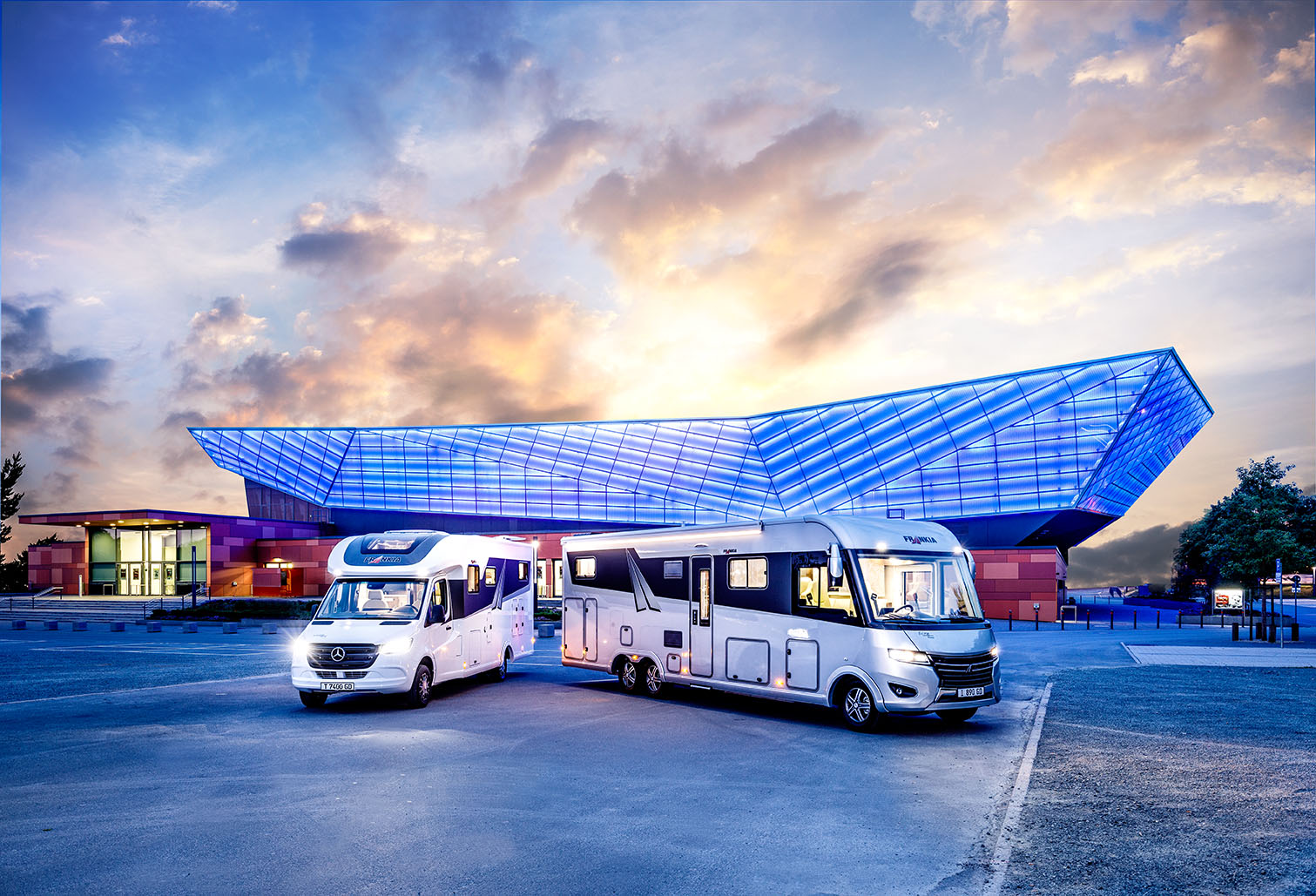 There is really no single answer to this question. A lot depends on what class of vehicle we are interested in. We distinguish, among others integrated, semi-integrated campers, alcoves and vans. They differ primarily in terms of comfort and available space. Before buying, think carefully about whether you prefer to use a vehicle that is faster and uses less fuel but has limited space, or one that is more comfortable but needs more energy.
It is also important that we have the appropriate documents authorizing us to drive a motorhome. For standard vehicles weighing up to 3.5 tons, a category B driving license is sufficient. If you have more extensive qualifications, you will have a wider choice among spacious models. In addition, it is worth mentioning that you should make sure that the permissible total weight of the vehicle is not exceeded. In some countries, such as Germany or Austria, strict controls are carried out - excessive equipment can very easily increase the weight of the vehicle. It is good to bear this in mind if you do not want to make problems.

It is also worth considering the length of the vehicle. The longer the vehicle, the more spacious it will be, but you have to remember that this parameter also affects the quality of the ride itself. If we drive a long vehicle, all maneuvers in parking lots or campsites may be more time-consuming (and sometimes simply difficult). Larger vehicles also have problems when overtaking on the motorway. At the same time, you also need to pay attention to how many people will live in the motorhome. There should be enough space for everyone to feel comfortable and safe.
If you specify what class of caravanning vehicle you are interested in and what length it should be, then it will be easier. These two parameters will allow you to focus on searching for specific items in the manufacturer's catalog. You can read more about the available types of vehicles on our blog: https://cargogroup.pl/jakie-sa-rodzaje-kamperow
From General to specific
Since you've managed to narrow down your search results a bit, now it's worth focusing on the interior of the motorhome. Before buying a vehicle, ask yourself: what do I expect from the car? If you're not sure, maybe our picks will lighten that up a bit. In CarGO! PILOTE campers are available with three standard types of equipment.
Types of motorhomes
The first type is Essentiel . This is a model that focuses more on functionality - you will find, among others, LED lighting, a multimedia Xperience tablet to control devices throughout the vehicle or the Crash Sensor TRUMA safety sensor.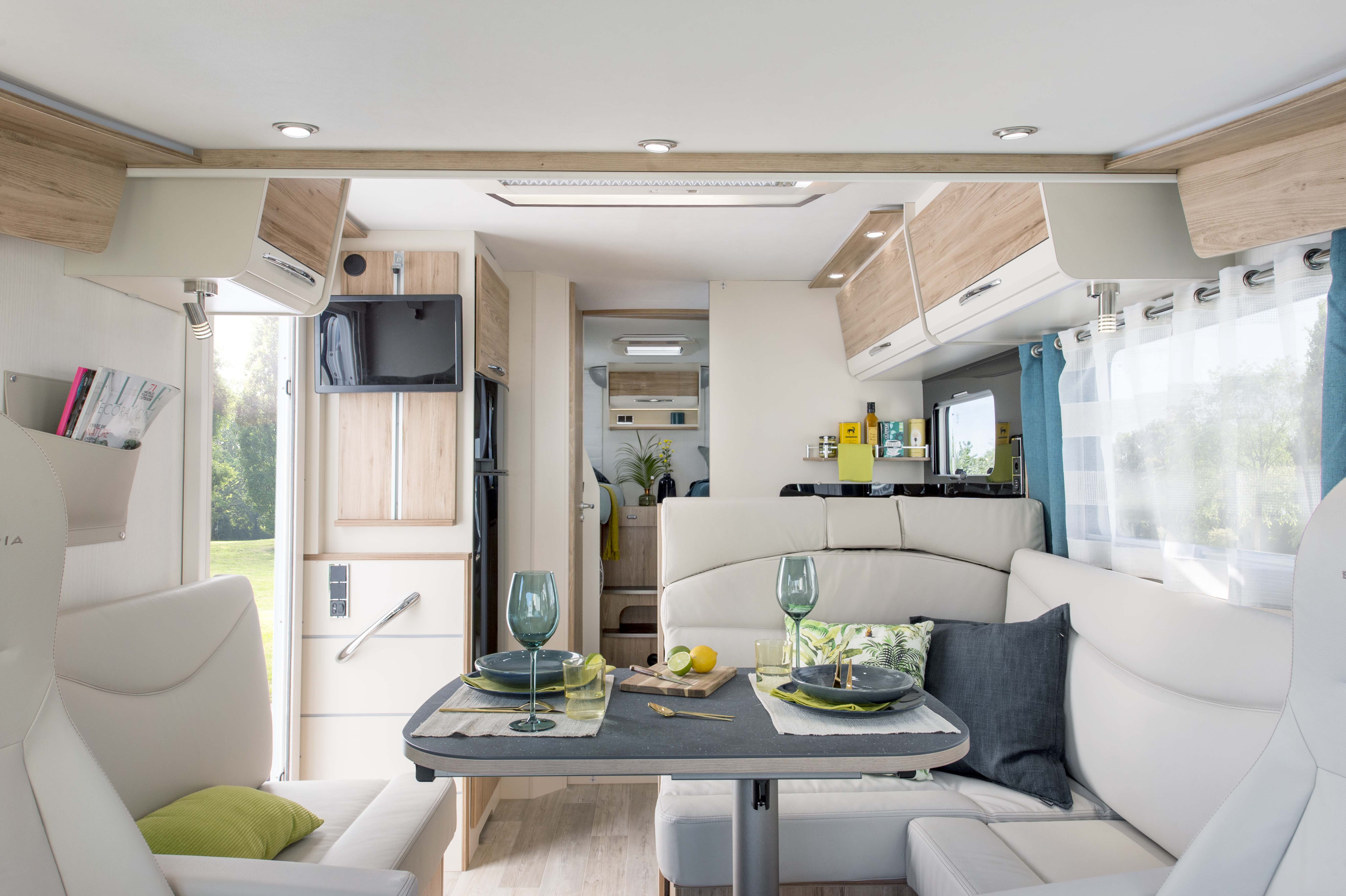 The next type is Sensastion. This model has everything that Essentiel has, plus more comfortable AGUTI® seats and better heating devices. What's more, Sensation also has additional sensors and LED lighting, installed e.g. inside cabinets or in the form of bedside lamps.
The last type is Emotion . This is the richest of all models - it has what the Sensation model has and additional elements. Emotion is equipped with, among others, a soft, padded ceiling, 16-inch aluminum rims, additional lighting in the garage or an adapted place for a TV in the bedroom part.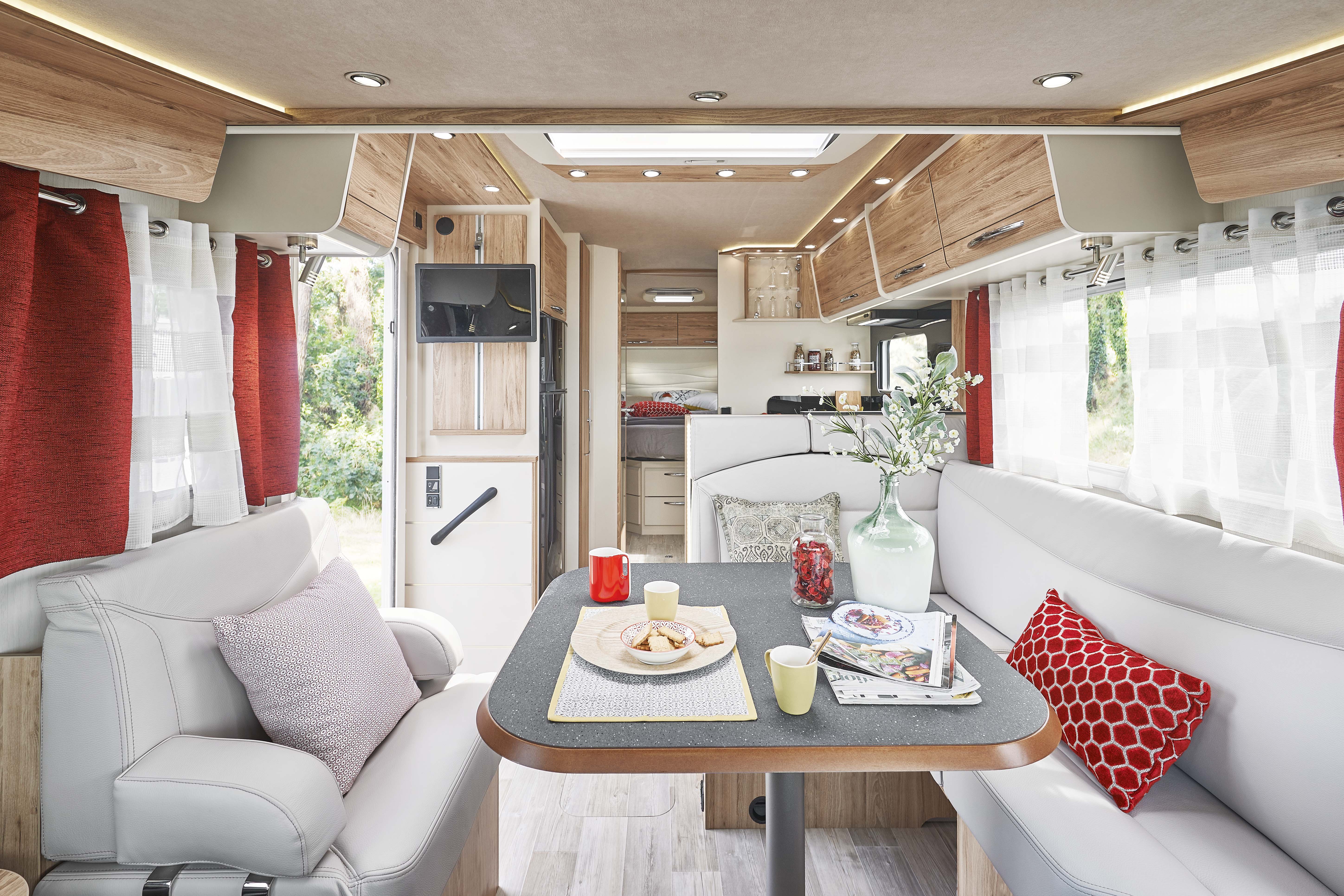 If neither of the types suit your needs, then the good news is that each can be customized as you see fit. This means that you can order, for example, the standard Essentiel version and buy aluminum 16-inch wheels from the Emotion model.
Power matters
The engine is also an important element in the motorhome. The aforementioned PILOTE vehicles have engines with a capacity of 2.3 liters and a power of 130 to 160 horsepower. The larger capacity makes the operation of the motorhome on the highway quieter and more economical. The drawback of engines larger than 2 liters is the higher excise tax (18.6%), which is a higher cost of a motorhome by about 15% of its value.
Little pleasures
The last - for some, the most pleasant stage - is interior decoration. Color matching in the camper applies to both smaller and larger elements. You can decide what colors will be for example pillows, blankets and accessories, e.g. antennas, dishes. All this to personalize your home on wheels.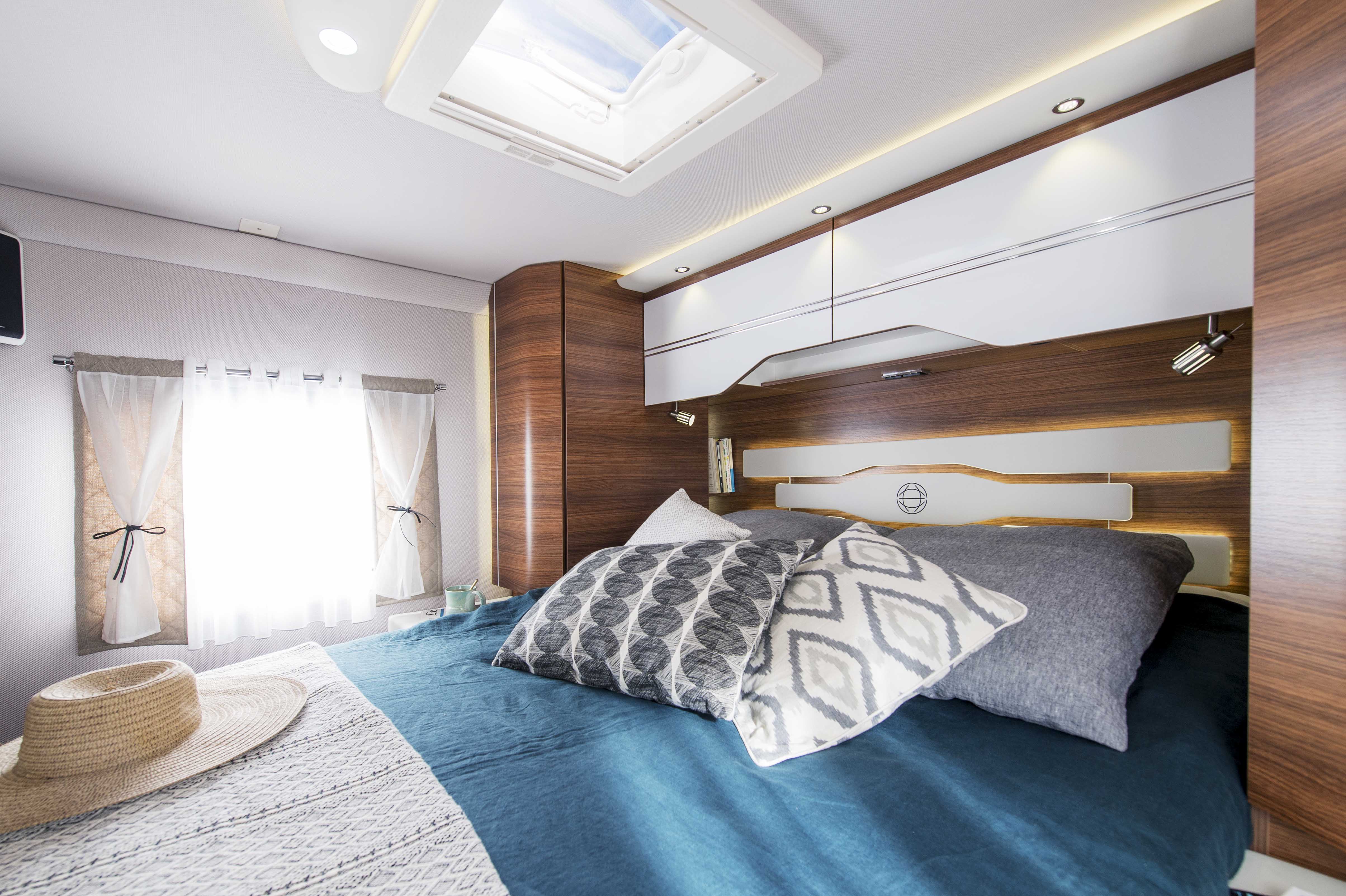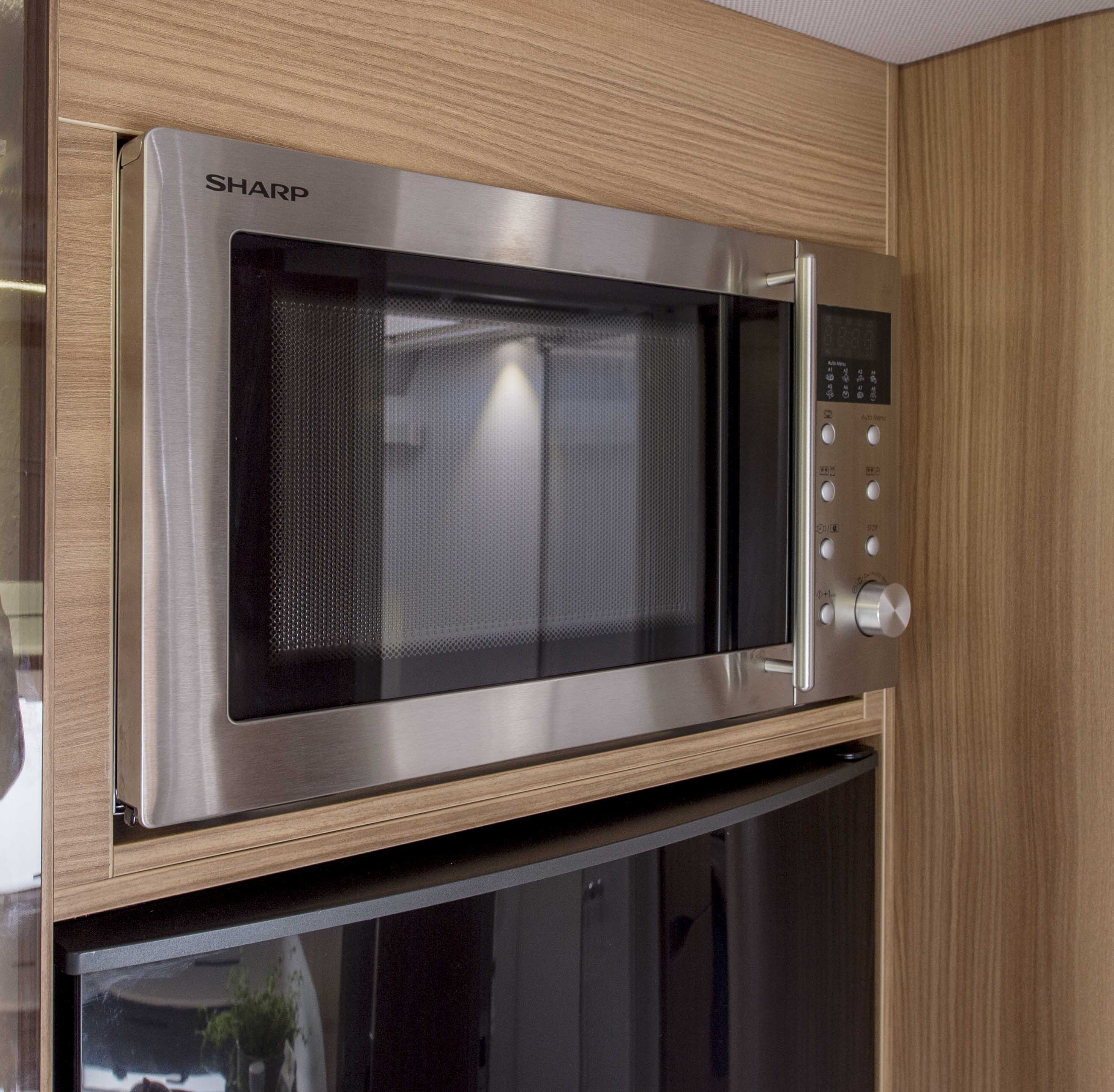 Financing and insurance
When buying a motorhome, you cannot, of course, remain silent about the financing. In CarGO! we solve it in many ways. We allow you to pay in cash, use a loan or lease the car. We set the number of initial and final installments, so you can spread the financing up to seven years.
When it comes to finances, we could not ignore matters related to insurance. The motorhome must have third party liability insurance. Additionally, in the case of lending or leasing, the AC insurance is also important. Vehicle protection costs about PLN 4,000 per year (which is a small amount compared to passenger cars). Pilote motorhomes are also covered by the manufacturer's warranty. Two years for the body and chassis components, and five years for the tightness of the entire vehicle. Of course, to maintain the warranty, you must follow the annual vehicle inspections in an automated service.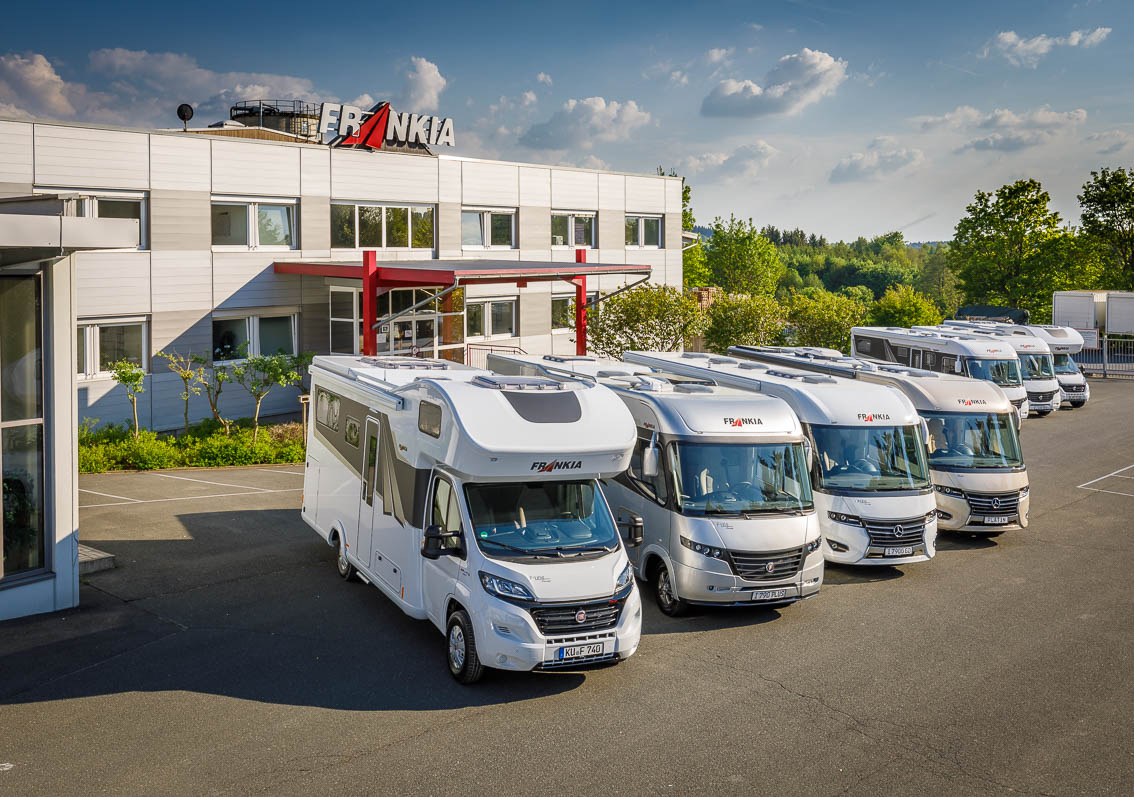 Summary
Choosing your dream motorhome takes little time, but it is worth focusing on it and considering all the options. We recommend you come to our square in Poznań, where you can see each model with your own eyes and take a test drive. It is worth taking the whole family - thanks to this, you will be able to better adjust the layout for yourself and take into account all the requirements and aspects. You can also rent a motorhome to test its possibilities and make a conscious purchase of a house on wheels.

We have been on the market since 2009 and we are constantly developing the sales segment of camping vehicles of brands such as Pilote, Bavaria or Le Voyageur. In addition, we offer service, purchase and rental of a motorhome and caravan. Many years of experience and extensive knowledge mean that we know the needs of the market and we know how to meet them.
Enjoyed reading this article? Share it!