Ketterer motorhome - it can't be any more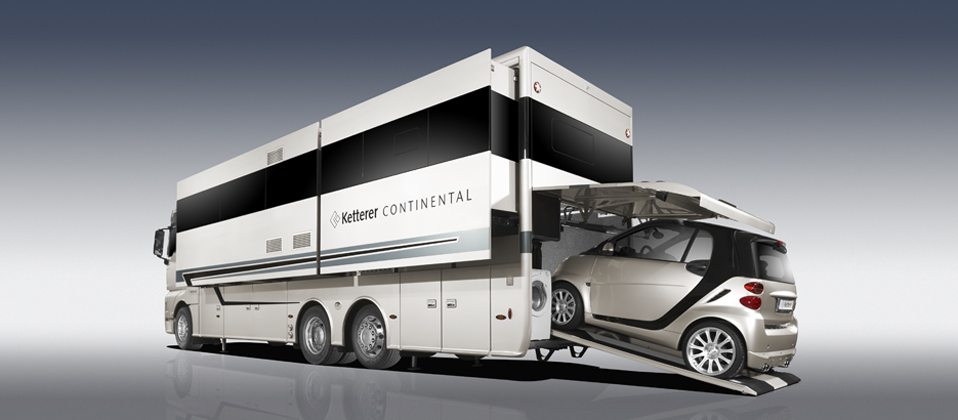 The Ketterer company has been operating since 1990. From the beginning of its activity, the German manufacturer has specialized in the same - in the production of vehicles for ... horse transport. It's just that these are not ordinary trailers.
Ketterer targets its customers with class and… money. The basic offer of the company are vehicles that are used to transport people and horses at the same time. In fact, you can take the entire stables with you on a trip, because part of the car with a place for animals can accommodate up to 7. The passenger cabin is of course completely separated from the "stable", and what we find in the showroom can be considered a luxury without any doubts. .
Thanks to his specialization, Ketterer was able to easily expand the range of models. Currently , the offer is divided into three groups . In addition to cars with horse transport zones, the manufacturer also offers tourist vehicles that function as exclusive motorhomes, as well as business cars, in which you can organize not only a comfortable office, but also, for example, a gym.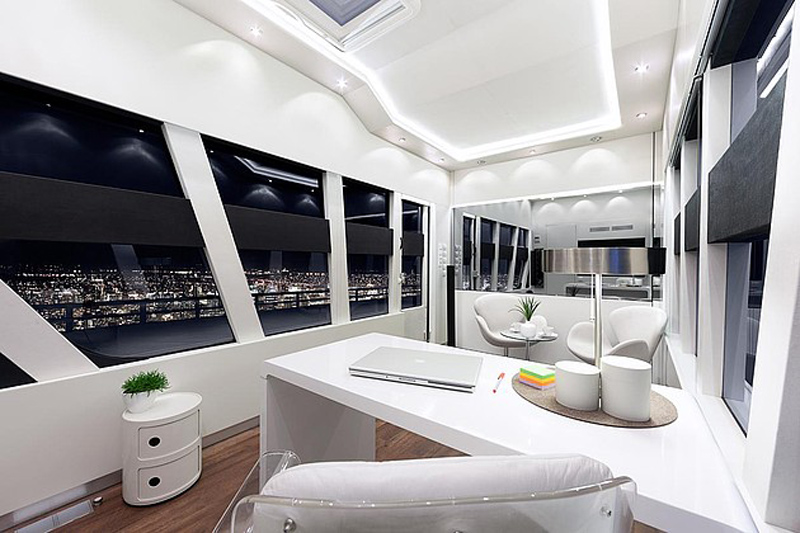 Accessories on request
The group of cars for living and traveling consists of three models, although it is very conventional. Each vehicle is custom-made. Therefore, there is no such thing as standard equipment. What we can be sure of are the highest quality materials - leather, wood , and if we want, a stone mosaic in the bathroom and marble countertops in the kitchen. For this electronic equipment. No matter what we decide on, it won't be cheap or average.
In the interiors, however, we will not find the proverbial golden handles or an excess of ornaments. Ketterer designers focused on simple, modern elegance, where functionality remains the most important. In most models, the dominant color is white , sometimes interspersed with the selected color of wood. As a result, we get the impression that these unusual "motorhomes" are even bigger than they really are.
Take the "passenger car" with you
The basis for a Ketterer car can be a Mana, Scania or Mercedes. The seating area can be extended to the outside (in the Mercedes Actross, even from two sides!), Thanks to which the space in the interior is significantly enlarged when parked.
Do you want to take your car camping? No problem. The on- board garage can be adapted to transport Smart, Mini and even Audi A1.
Business models offer even more space, with a separate, highly glazed area of 6 or 10 square meters. It can be a perfect place for a large garage in which we can put a sports car , or for a conference room or a gym.
Such a vehicle can also be used for business, e.g. by providing traveling physiotherapy services in a mobile, but fully equipped office.
Take a look at the photos below and see what the word "luxury" can really mean in caravanning.
Sometimes it is better to get lost than to ask for directions too much. Aldous Huxley
Enjoyed reading this article? Share it!