Knaus Travelino - ecology and functionality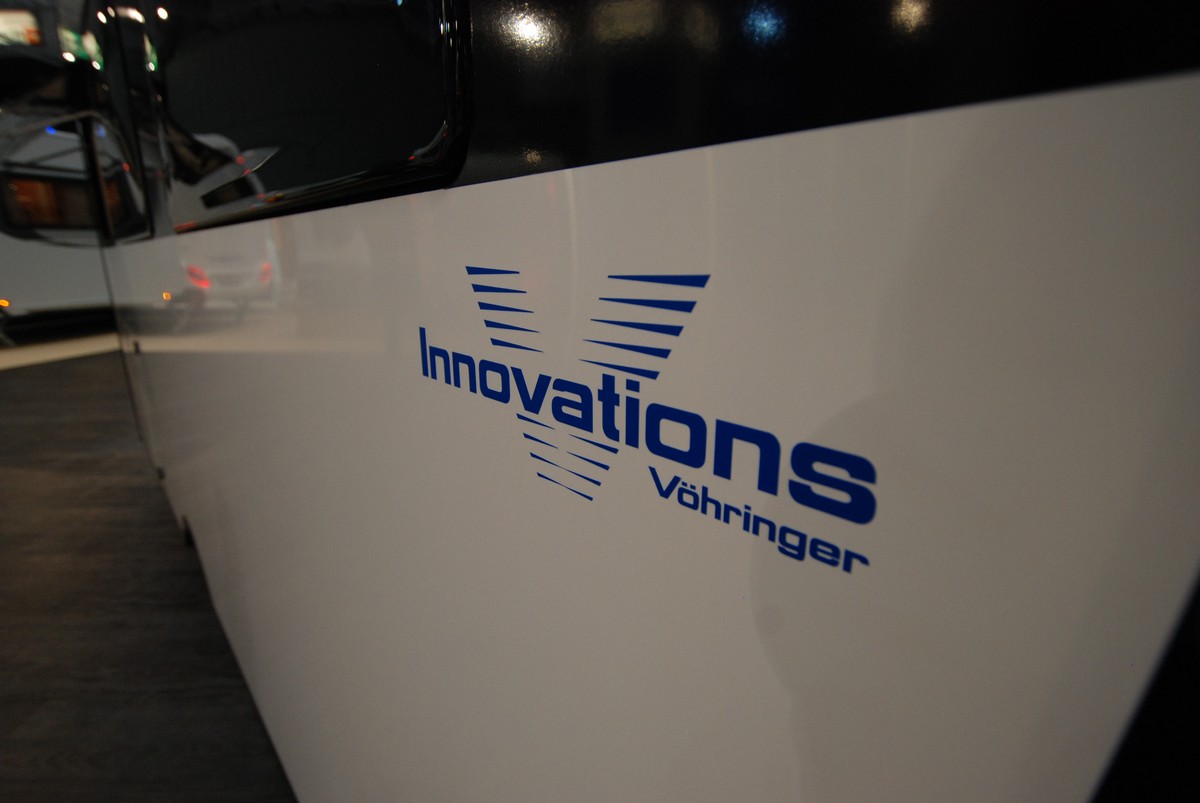 The German company Knaus Tabbert GmbH once again became a sales leader during the Caravan Salon fair in Düsseldorf. One of the newest proposals of this brand, appreciated on the caravanning market, is the innovative Travelino caravan, which could be seen during the presentation. Those who dream of a small, modern, light, and at the same time more practical caravan and so far thought that this task was impossible for producers - should check the Knaus project.
Green Caravaning
At first glance, we can see that this time the Knaus company is not focusing on the aerodynamics that is so important in the Caravisio model. Light structure, appropriate equipment, comfortable space and ecological solutions - they are what count the most. Weight - under 650 kg , perhaps it does not arouse great admiration, we can easily find lighter models, but the Travelino is longer and wider ( length - 4 m , width inside - 2.04 m ) than many of them. So where does such a low weight come from? This is due to the construction materials - sandwich panels with a paper honeycomb core , as well as polystyrene foam (XPS) panels, which are light, durable and environmentally friendly. Not only the interior is made of renewable resources, but also the chassis and body of the vehicle.
Mobile equipment
The multi-functional use of space is one of the main advantages of Travelino. Even the bathroom, which often turns out to be problematic in such projects, looks promising in the Knaus trailer. An adjustable shower and a movable toilet allow for maximum freedom of movement. The kitchen is entirely mobile (you can use it freely inside and outside the trailer). Equipped with a refrigerator on wheels , which can be hidden under the bed at any time, as well as a portable two-burner stove . The storage system uses sliding wardrobes that are located above the double bed. The Knaus company has really tried to use the space optimally, thanks to which the users gain an impressive amount of space (considering the size of the caravan) during the journey. Comfortable furniture, pleasant LED lighting , and an appropriate interior layout only increase the comfort.
New trends
Another success of the German company at the Caravan Salon fair is no coincidence. Knaus is really trying to meet the growing expectations of customers, using modern technologies. Is the Travelino caravan the future of caravanning? Perhaps. This proposal is primarily ecological, and therefore also economical and extremely functional. The proof that a small caravan does not have to disappoint, but on the contrary - can delight.
Old fashioned travel is what I like the most. How about renovating your own vintage caravan and setting off on a journey through wild spots without a phone?
Enjoyed reading this article? Share it!