Knaus Boxstar - functionality in a small space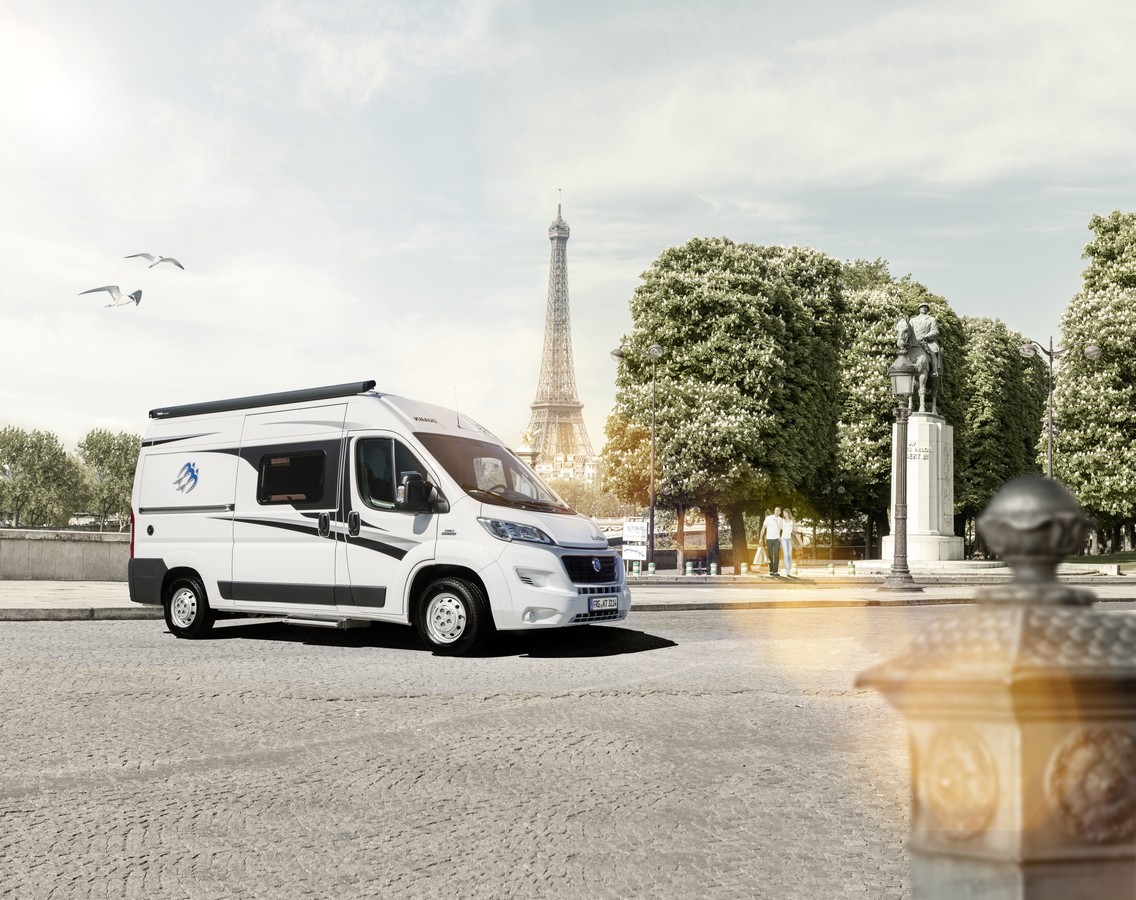 For decades, the car has been used by enthusiasts of active recreation to implement their vacation plans. Especially delivery cars - buses - that fell into the hands of the aforementioned people, quickly turned into mobile bedrooms. Most of the major manufacturers of motorhomes, apart from a wide range of "extended" motorhomes, also offer budget - models based on "tin" buses.
Among them, in my opinion, Knaus Boxstar deserves the interest of those actively resting. This basic model of the German brand, like other similar constructions, is built with the use of Fiat Ducato . Its main advantage - apart from the relatively attractive price of EUR 40,700 - is its small size . Contrary to the higher Knaus models, the Boxstar does not cause difficulties during typical city driving. What's more - it provides much better handling and lower fuel consumption .
Internal functionality
The driver's work center does not differ from the standard Fiat cabin (we get air conditioning, radio with CD and electric windows ), the driver still has an ergonomic position and numerous possibilities of its adjustment. Depending on the selected version of the interior, the front seats can be turned to the living area, thus creating a dining room for four. Unfortunately - for many, the uneven floor will turn out to be a significant disadvantage of the interior - the manufacturer has easily managed to find several spacious compartments for tourist equipment or on-board systems (such as heating powered by diesel fuel).
Modest kitchenette
The greatest challenge for designers of a budget motorhome is the skillful use of every centimeter of space. On the left side, behind the sliding door, there is a modest kitchenette . The cook has a three- burner gas stove and a sink to use, but he has to deal with a small amount of space . In emergency situations, a small kitchen countertop can be replaced with a glass cooker cover - e.g. by cutting vegetables on it.
A bedroom and a substitute for a bathroom
According to the manufacturer, Knaus Boxstar is adapted to transport four people , however, sleeping places are provided in various versions, from three to even five . In the most interesting version, in my opinion, users have at their disposal two wide double-decker beds on the back of the vehicle. Between the bedroom and the "sitting" area there is space for wardrobes , as well as for a compact bathroom with a chemical toilet and a washbasin (optionally also with a shower tray ).
When deciding on the cheapest motorhome, we cannot expect large space, exquisite materials or extensive accessories. On the other hand - Boxstar offers more than a minimum of comfort, as well as plenty of storage space - the largest is placed under the bed. We can put up a textile roof over the entrance in a few moments.
I follow the latest trends in the automotive industry, not only in caravanning
Enjoyed reading this article? Share it!