Let there be brightness - lighting in motorhomes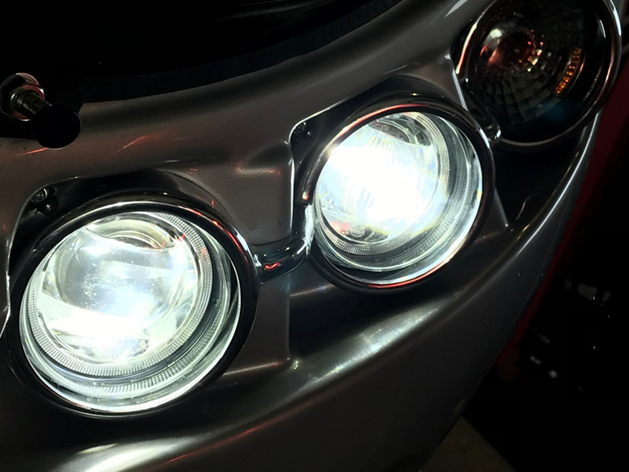 Recently, we wrote about the problem of road lighting in motorhomes - about lighting in integrated parts . Today we have the opportunity to return to the topic in a conversation with a specialist in the field of lighting at ELCAMP RV from Krakow - Roman Nawara.
Roman, how do you rate the factory lighting in motorhomes currently on the market?
In recent years, the subject of road lighting, even among the leading motorhome manufacturers, has been treated a bit neglectfully. It is difficult to understand why cars costing half a million and more in standard equipment do not have sensible light sources and, for example, technologically obsolete halogen lamps are still used. Lights are an element that has a significant impact on safety and visibility on the road and, for example, in the context of the weight and braking distance of this type of vehicle, it is an important aspect.
Factory lighting in motorhomes
What ways do we have to improve factory lighting? Often we are talking about xenon systems for traditional car lamps. Is this some way to make the modification effective?
This is a complex topic. Of course - sellers, as in any industry, outdo each other in marketing tricks and encourage you to buy various wonderful products. However, one must not indiscriminately believe in every assurance provided by marketing specialists. In the case of many solutions available on the market, we are dealing with solutions that are not entirely legal. Replacing the filaments in cars not adapted to xenon systems that require at least a washer system will expose us to unpleasantness. No diagnostician who conducts a periodic inspection will not "pass" such an invention and categorically refuse to positively verify the technical inspection of the vehicle.
We also come across hybrid solutions where, for example, only one of the elements comes from a reputable manufacturer - for example the Hella brand, which is to make the product credible in the eyes of the consumer. Let's not get fooled here and always verify whether a given product is legal to avoid unpleasant surprises in the event of service inspections or (God forbid) collisions. It's asking for trouble. It may turn out that such a "guerrilla" modification will cause our car to be treated as not meeting the technical requirements and the insurer will find our rights and claims unfounded. It is not about scaring anyone. You should be aware of the possible implications and rely on specialists who are truly expert in the meanders of regulations.
"Our main supplier is the German brand Hella, a producer of the highest quality light sources and electronic systems used by most of the leading motorhome brands."
In practice, what vehicles can we modify in accordance with the law and technical conditions in order to optimize lighting parameters?
Unfortunately, owners of cars such as alcove, semi-integrated and so-called "Blaszaków" are somewhat aggrieved here. Wherever we are dealing with the front of the base car (Ford Transit, Mercedes, Fiat Ducato and related from the Stellantis group), we are dealing with the configuration ordered by the customer. Thorough modification, if at all possible, requires the replacement of the headlamps and control elements, if at all the manufacturer has provided for such a possibility in a given vehicle.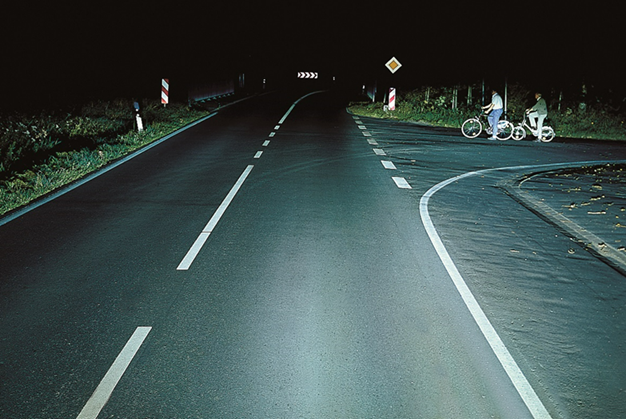 Owners of integra motorhomes seem to be in a slightly better situation - because the design of the front of the vehicle, apron and bumper is "custom", Hella point light sources are most often used. Even if the anachronistic halogen system used in the factory vehicle does not work, we can replace them with efficient, effective and effective light sources. Integrated recreational vehicles of top brands come to us every day, the owners of which are not satisfied with the lighting efficiency and we are able to solve these problems using a wide range of single or dual-function lamps. The difference after the modification is in the eyes of the user like "day to night" (literally).
Beams with EdgeLight technology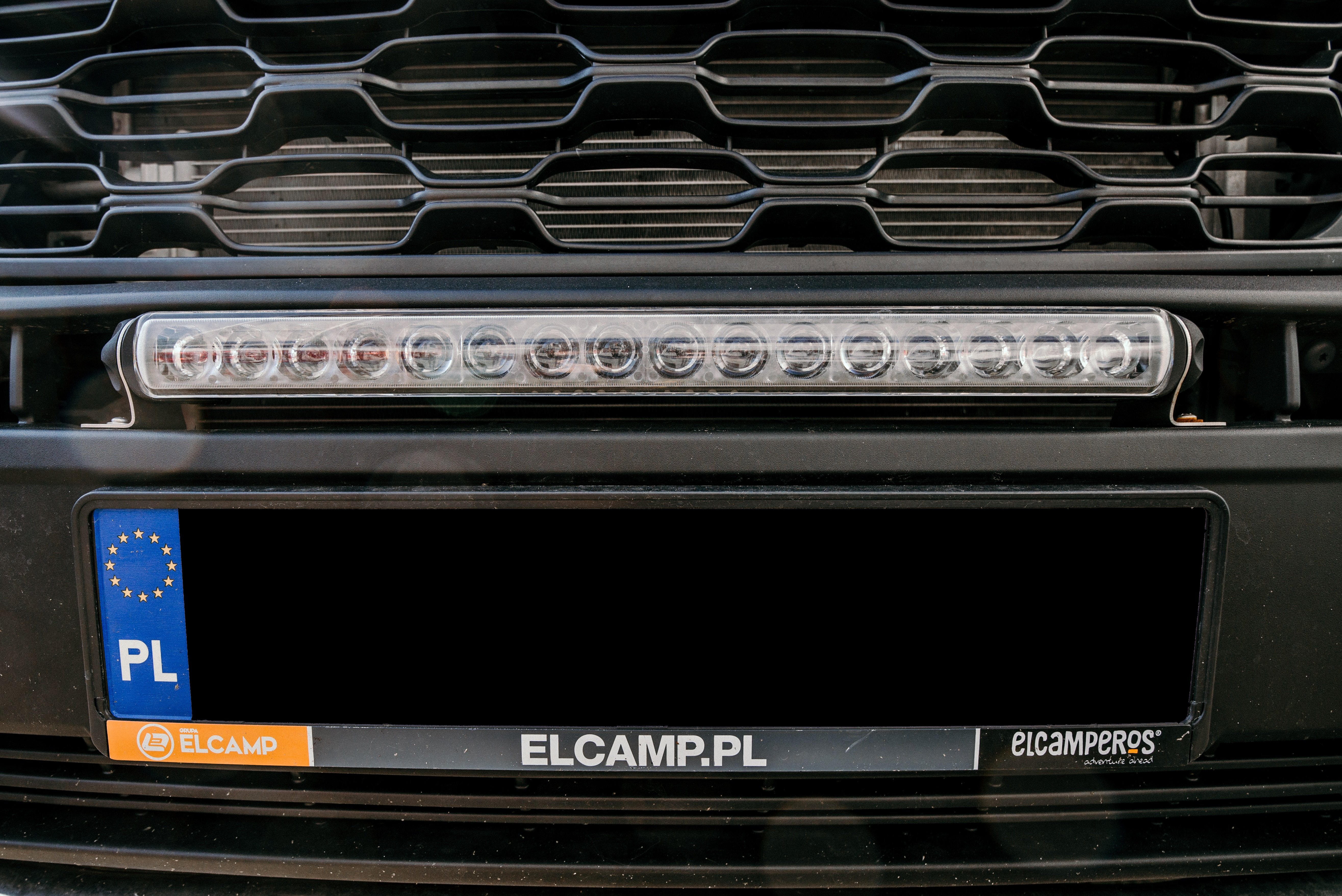 Okay, but do users of cars other than integrateds really have no alternatives?
There is positive information - new beams with EdgeLight technology are a great solution that significantly improves visibility. They combine perfect design and a strong beam of light. Harmonious interaction with each bumper is an unquestionable advantage of this solution. Since it is a universal solution, with its help we can get a really sensible effect supporting the factory lighting of the motorhome.

As it turns out that the subject of recreational vehicle lighting is complex and complicated from a regulatory point of view, it is better to consult experts before making an investment decision. As I mentioned in the previous material, as an author, I personally had the opportunity to work with ELCAMP / ELCAMP RV on the modification of my Carthago Chic C-Line. The factory lights in the "premium" integrated in my opinion were far from "premium". Replacing the lamps basically changed the rules of the game and made the car really useful after dark. All information and contact details can be found here: https://elcamp.pl/termika-i-oswietlenie#termika-oswietlenie-1
I feel best in the form of trade fairs and meetings with enthusiasts. Technical freak. In my life I have dismantled many motorhomes for the first time. Fan of large vehicles, mountain biking and traveling without weight and financial restrictions. At CampRest, I am responsible for all publications on automotive topics.
Enjoyed reading this article? Share it!