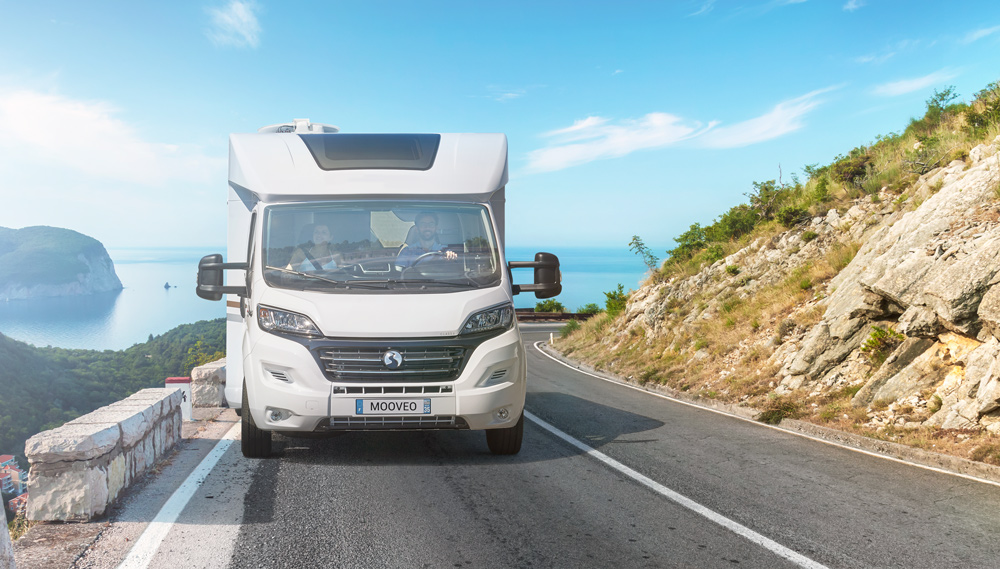 The Pilote Group, known for the production of high-quality motorhomes, has just reactivated the Mooveo brand, which can mix up a lot in the segment of inexpensive motorhomes. Mooveo is more than just a new name.
The Mooveo brand had existed on the market before, but in 2014 the company stopped producing this line and decided to focus on the Pilote and Bavaria brands. Now he comes back with new ideas. Pilote has invested in two production plants - in Nantes and Angers - a total of approx. EUR 20 million , in an attempt to conquer the market of economical motorhomes.
It seems that the statutory goal of Pilote is now to create a budget segment brand that would compete with vehicles such as the Challenger or the Sunlight.
Economy class on a higher level
Mooveo are motorhomes that do not differ much from other campers from the Pilote Group, both outside and inside. Mooveo offers semi-integrated models as well as camper vans.
Vans are made on the basis of Fiat Ducato at the factory in Angers. The vehicles are 5.4 m to 6.3 m long . In one of them we will find a bunk bed, in the other - a classic - double bed.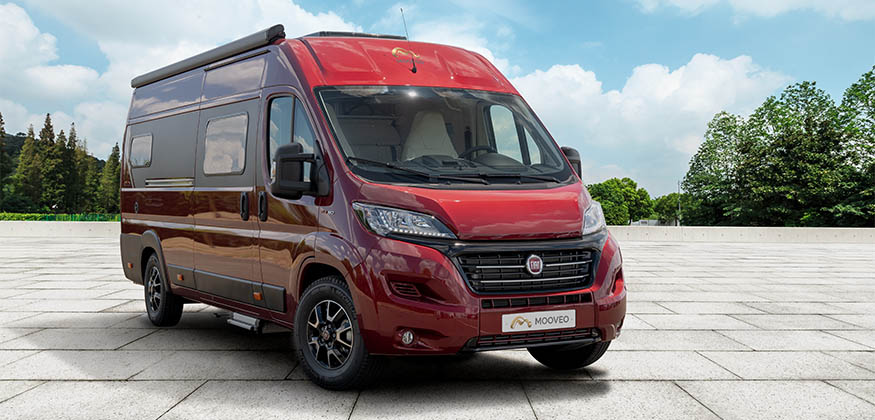 Importantly, these vehicles are affordable. In Germany, their prices start from approx. 50 thousand. Euro and it may not be the lowest price on the market, but - an important note here - these vehicles are promoted under the slogan "All in One" . This means that all important equipment is already available as standard! The starting price can therefore be the final price, which is not always obvious in the case of cars (not only touring cars).
All in one
The semi-integrated models are based on the Citroen chassis with 2-liter diesel engines, which, due to the excise tax, is very important for Polish customers. Cars with such engines are simply cheaper.
The power of the available engines ranges from 110 HP to 160 HP. The permissible total weight can be from 3.3 to even 5.8 tons . The length of the cars - from 6 to 7.4 m. In all models with a length of more than 7 meters, an additional, lowered, double bed can be ordered. The surcharge is then approx. 2 thousand. euro. In the rear, as standard, you can choose between queen-size, French or single beds, depending on your needs.
The on-board technologies were supplemented with Truma heating and two gas tanks. Additionally, but at an attractive price, we can order, for example, air conditioning, an awning or a bicycle rack.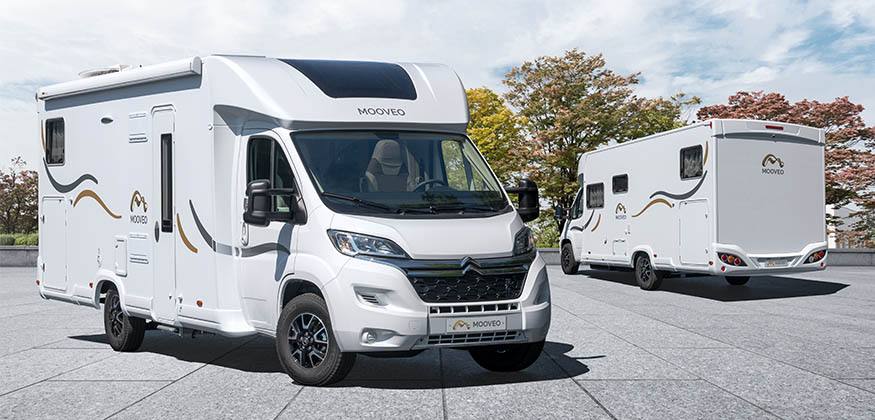 Most models are 7 to 7.45 m long . There are as many as 10. In 4 of them you will find two single beds, a bathroom and kitchen opposite each other and a spacious dining room. The sleeping area can be closed and fenced off from the rest. Four models have queen beds and three (including the smallest) French type. Each one has a bathroom, and some of them have an impressive size dining and living room. We can choose vehicles for 4 or 5 passengers .
Mooveo for PLN 1799 per month!
Polish distributor of vehicles of the Pilote Group - CarGO! from Poznań - already offers Mooveo vehicles. Currently, on the company's square, you can see the smelling new Mooveo Tei-74EBH , with a 2.0 HDI engine with 130 HP, based on Citroen. The vehicle measures 7.45 meters and has both 4 seats with driving belts and 4 sleeping places.
The price of the motorhome is PLN 210,569 net (with excise tax). On board we will find, among others 130-liter water tank, Truma 6000 heating, touch control panel, sunroofs, LED lighting, 147-liter fridge-freezer and digital camera. More details can be found in the announcement .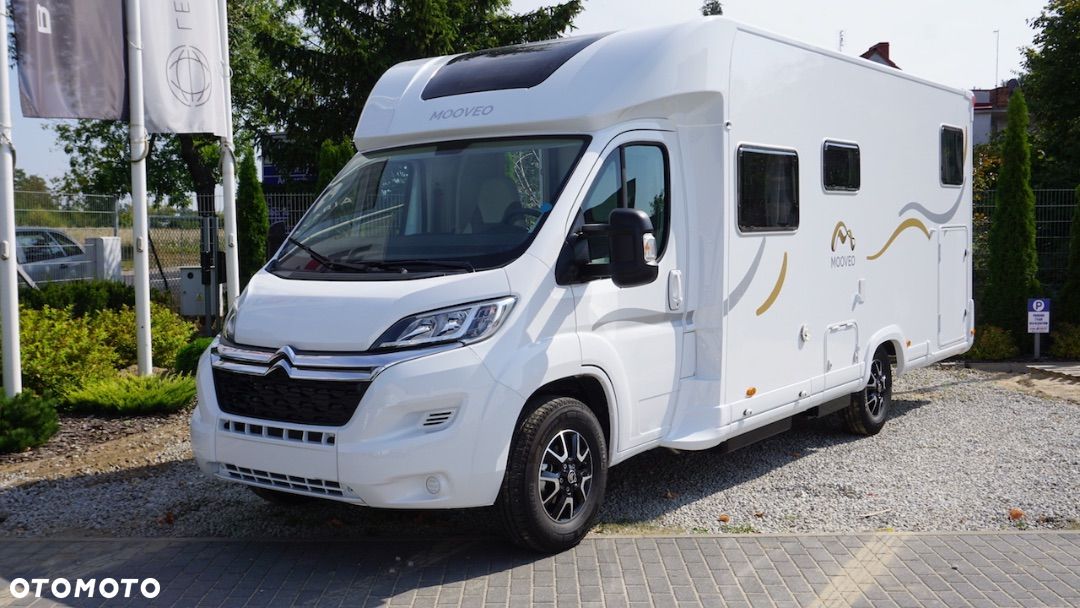 You will be able to see the Mooveo brand at the> Caravans Salon 2018 fair, which will be held on September 21-23. CarGO !, to facilitate the meeting with advisers, made it possible to sign up for an interview. In the case of queues to the stand, priority will be given to people registered via the website> mooveo.pl .
A separate leasing offer
The Mooveo distributor has prepared a unique leasing offer especially for the fair, which will be available only at the fair when ordering a motorhome for 2019. In one of the variants, the price may be PLN 1799 net per month (contract for 5 years, own payment 45%, redemption final for 10% of the value).
Who will be the first Mooveo owner in Poland? We look forward to hearing from you! :)
gallery
We have created the CampRest portal for people who value freedom and travel on their own.
Enjoyed reading this article? Share it!