Motorhome from 50 to 70 thousand PLN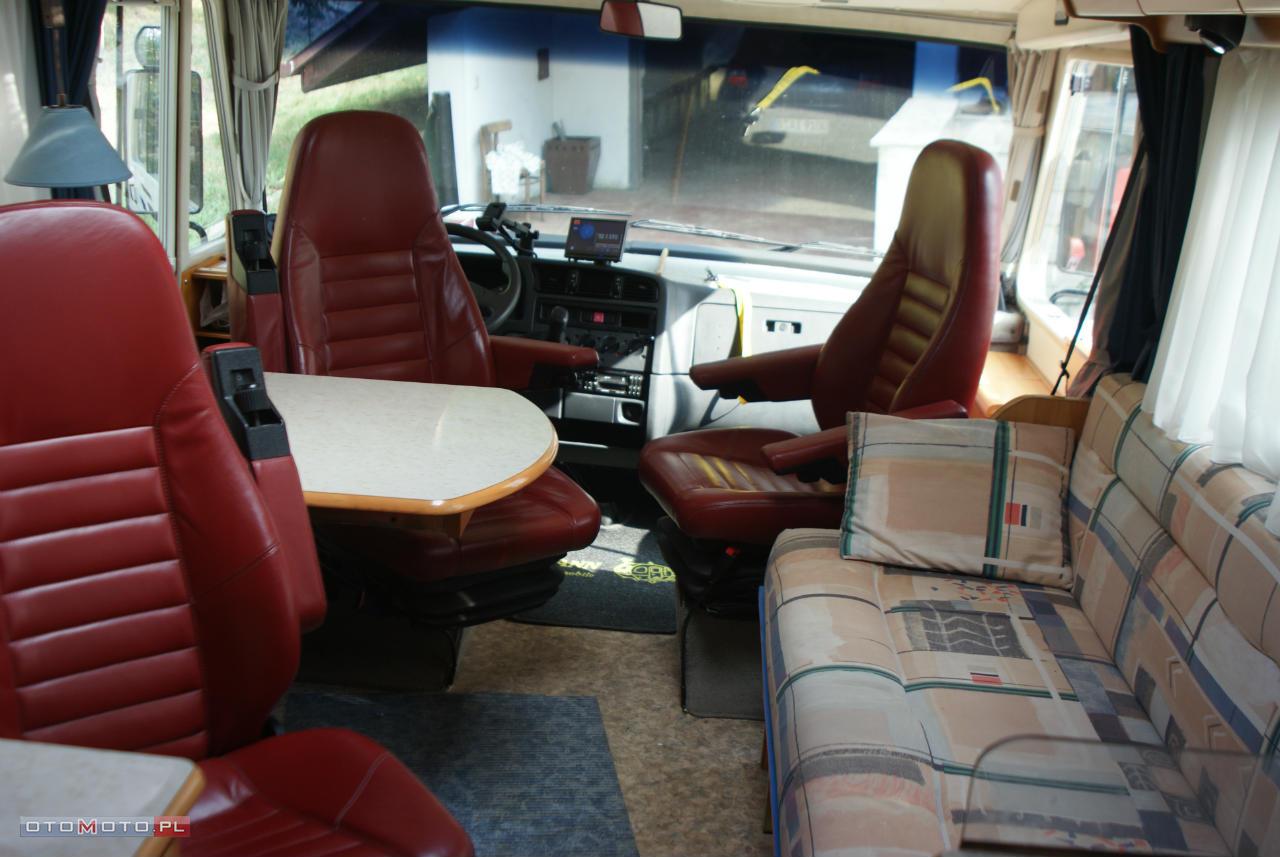 A motorhome, if it is to be in good condition, often requires at least $ 50,000 to spend. zloty. Let's check what motorhome we can buy for up to 70 thousand. zloty.
Let's imagine that we can spend up to 70,000 on a motorhome. PLN, although we will be happy to save a bit of this amount. So let's start browsing ads with the cheapest camping vehicles in this range. One of the most interesting offers concerns the MAN 8-163 car.
Large, well-equipped, but ...
It is absolutely a truck, equipped with a tachograph . The mileage given by the seller is 156 thousand. km . The vehicle was manufactured in 1995 .
Its biggest advantage is the spacious interior that can sleep up to 7 people ! There is also a garage that can easily accommodate a motorbike or surfboard. The equipment includes an electric gas-electric cooker with a grill, a Junkers stove for hot water, a fridge-freezer, 3-zone electric-gas heating , a separate toilet, and - and I quote "a normal size shower, not a cubicle". There is also a satellite dish and a TV set.
The car was priced at PLN 54,999 , but there is one "but" - MAN is registered in England, so you have to cover not only the cost of re-registering the vehicle, but also changing the steering system.
Solar panels and air suspension
Fully camping, i.e. an integrated motorhome, costs 68,000. PLN . This is how the 1997 Hymer-Eriba B584 with the 2.5D engine was priced. The vehicle has been registered in Poland for 6 years, so there is no problem with e.g. importing it.
The motorhome measures 597 cm and is registered for 5 people . Permissible total weight - 3,499 kg, so a driving license of category B is enough. The stock of this vehicle includes three 55W0165W solar panels , which transfer energy to two new batteries with a capacity of 110 Ah.
The car has an air suspension with Goodyear air compressor , which facilitates vehicle leveling, improves steering and braking. In addition, Hymer-Eriba is equipped with a bathroom with a toilet, shower, parking heater, Truma boiler, tanks for clean and dirty water, sink, fridge, radio, TV and navigation. In total, the accessories cost 10,000 euros (in Germany), which the seller is ready to prove with the invoices.
If the motorhome mileage - 127 thousand. km - is in line with the facts, the offer can be considered worthy of attention.
More modest but newer
If someone is ready to accept a smaller car, but wants a younger model, he can choose the Fiat Ducato. For the price of PLN 60,900, you can buy a model called Fiat Ahorn Camp 530 1.9 TDI with a 90 HP diesel engine. The car was produced in 2001 . The mileage is 121 thousand. km - the car is registered in Poland.
The motorhome has one large, double bed , double air conditioning and three solar panels. In addition, there is a bathroom with toilet and shower, 3-ring gas cooker, fridge, TV and wardrobe. The seller also counted 8 lockers.
In this car we will find everything necessary, and if we want more places to sleep, we can easily find similar offers, but with a different number of beds. However, if we have higher expectations, we have to increase the budget again ... To be continued.
Sometimes it is better to get lost than to ask for directions too much. Aldous Huxley
Enjoyed reading this article? Share it!