Motorhome rental over 3.5t - taste luxury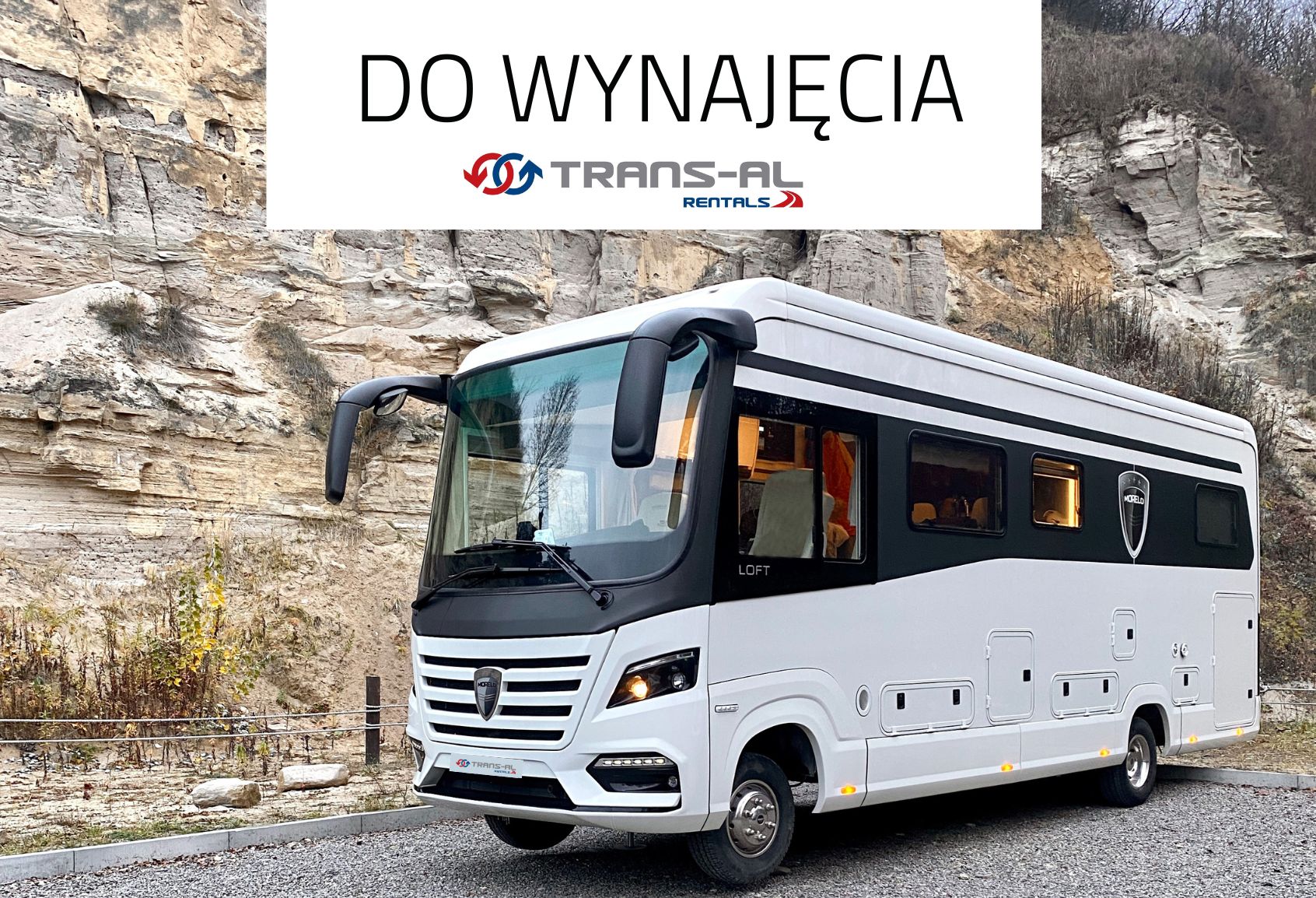 Behind our western border, however, the potential of a more demanding clientele, for whom luxury travel is a priority, was noticed a long time ago. Rentals of larger and more luxurious motorhomes are doing great, and their occupancy is significant.

For several years, we have had a pioneer in this field on the recreational vehicle rental market, also in Poland. Trans-Al Rentals from Skawina is a perfect example that success in the premium and ultra-premium truck rental segment is also possible in the country on the Vistula.
The showcase of the company are powerful cruisers offered to conscious customers. So, if you have a category C driving license and want to taste real luxury, be sure to take a look at the offer of this unique company from Lesser Poland - Trans-Al Rentals .
Sophisticated motorhome models over 3.5t, no compromises
When selecting cars for the fleet, the owner was certainly guided by opinions from across our western border and intuition. She did not disappoint him from the beginning. First, the first large Carthago model appeared in the rental shop, which turned out to be a bull's-eye. We tested it for you and described it in our pages: Motorhome Carthago Chic C-Line 59-XL .
It is a successful, proven motorhome based on Fiat Ducato, designed for demanding users. It has all the comforts and above-average independence. The double axle at the rear of the vehicle makes the car drive perfectly and stably. At the same time, it offers places to ride and sleep for four people.
The three-axle system of the German manufacturer appealed to the customers of the rental company so much that recently a very similar model based on the latest Mercedes Sprinter - namely the 61XL - joined the stable.
Both Carthago motorhomes mentioned above have a maximum permissible weight of 5 tons, with a curb weight of 3650 kg (59XL) and 3850 kg (61XL) respectively.

But this is not the end. Customers' appetite for luxury was so great that the fleet was enriched by the cruiser of the iconic Morelo brand. The Loft 82LB basically leaves no wishes. This "everything" yacht on wheels with a GVW of 7.49 tons will steal the heart of many caravanning fans with its external design alone. We also had the opportunity to test it and its presentation can be seen in the video below:
Motorhome over 3.5 tons - lots of benefits
Motorhomes with the tonnage of trucks have many practical benefits. In addition to comfort, excellent driving characteristics and visibility, there are huge reserves of payload . Regardless of whether our hobby requires large amounts of equipment or we transport electric bikes or scooters - nothing stands in the way and we do not have to count every kilogram.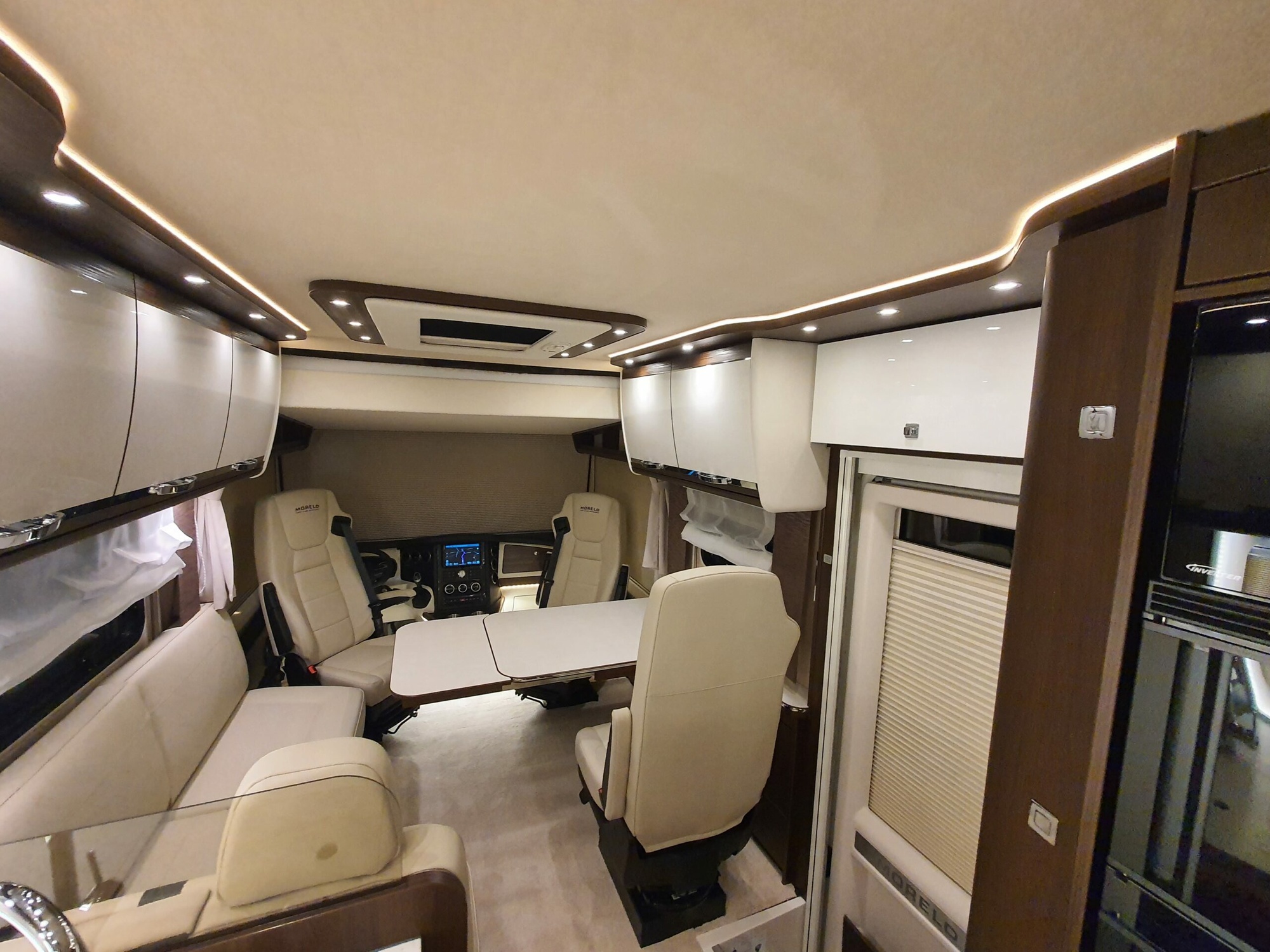 Huge cargo spaces in garages and floors will fit everything. In addition, we can take larger amounts of water and provisions on board without worrying about overloading. The space offered by vehicles like Carthago or Morelo motorhomes cannot be overestimated.
We can comfortably live on board all year round - especially fans of winter madness will appreciate the comfort offered by a spacious shower cabin, heated floor and ALDE radiators , or a full-size kitchen and a capacious fridge.
We will sleep like at home on huge beds, and we will dry our ski equipment in a heated garage. In case of bad weather, there will be plenty of space to feast with family, friends or neighbors from the lot next door.
A romantic evening for two or a family movie screening on a large TV screen - here you can easily implement any plan.
Motorhome with GVW over 3.5t - try before you buy
Renting a premium motorhome can be a great opportunity, for example, to test a vehicle of a given brand before buying. Even if we are not fully convinced as to whether we, as drivers, are up to the challenge, or we are hesitant to choose between models with different layouts, renting a motorhome can make it much easier for us to make a decision.
Considering the value of the potential investment in a motorhome from the highest segment, it is worth investing and testing the base cars and interiors and equipment. Renting a camper doesn't have to be abstractly expensive.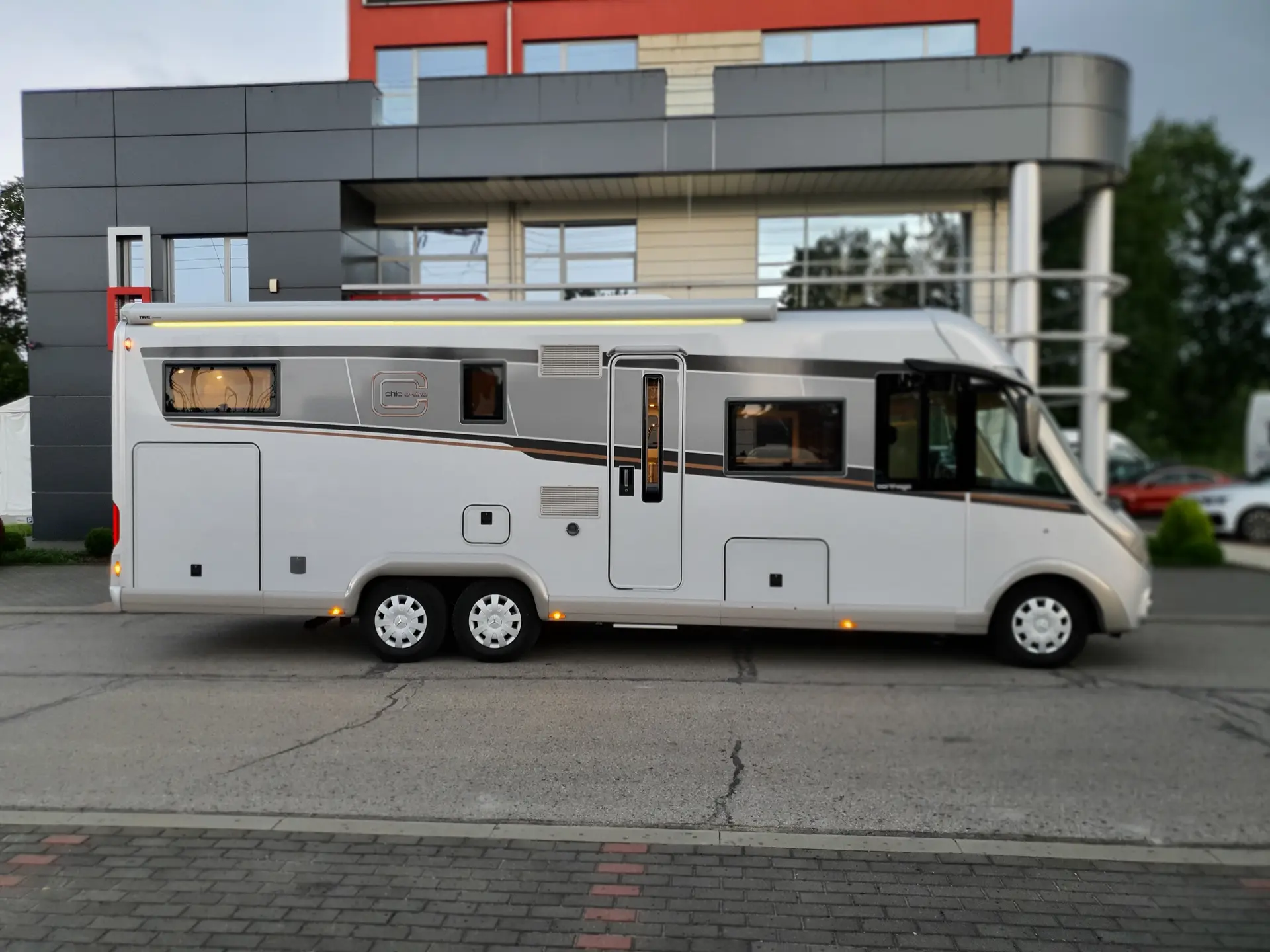 Prices per night, e.g. in the case of Carthago 59XL, in the low season start at PLN 750. This is a fair proposition considering the value of the leased item. The terms and conditions are transparent and fair.
However, if you do not have a category C driving license yet, we are in a hurry to inform you that in addition to ultra-luxurious liners , Trans-Al Rentals also offers smaller motorhomes for rent.
The exact offer and specification of vehicles is available on the rental website:
www.wypozyczalniaskawina.pl
I feel best in the form of trade fairs and meetings with enthusiasts. Technical freak. In my life I have dismantled many motorhomes for the first time. Fan of large vehicles, mountain biking and traveling without weight and financial restrictions. At CampRest, I am responsible for all publications on automotive topics.
Enjoyed reading this article? Share it!