Niesmann & Bischoff Flair - an impressive flagship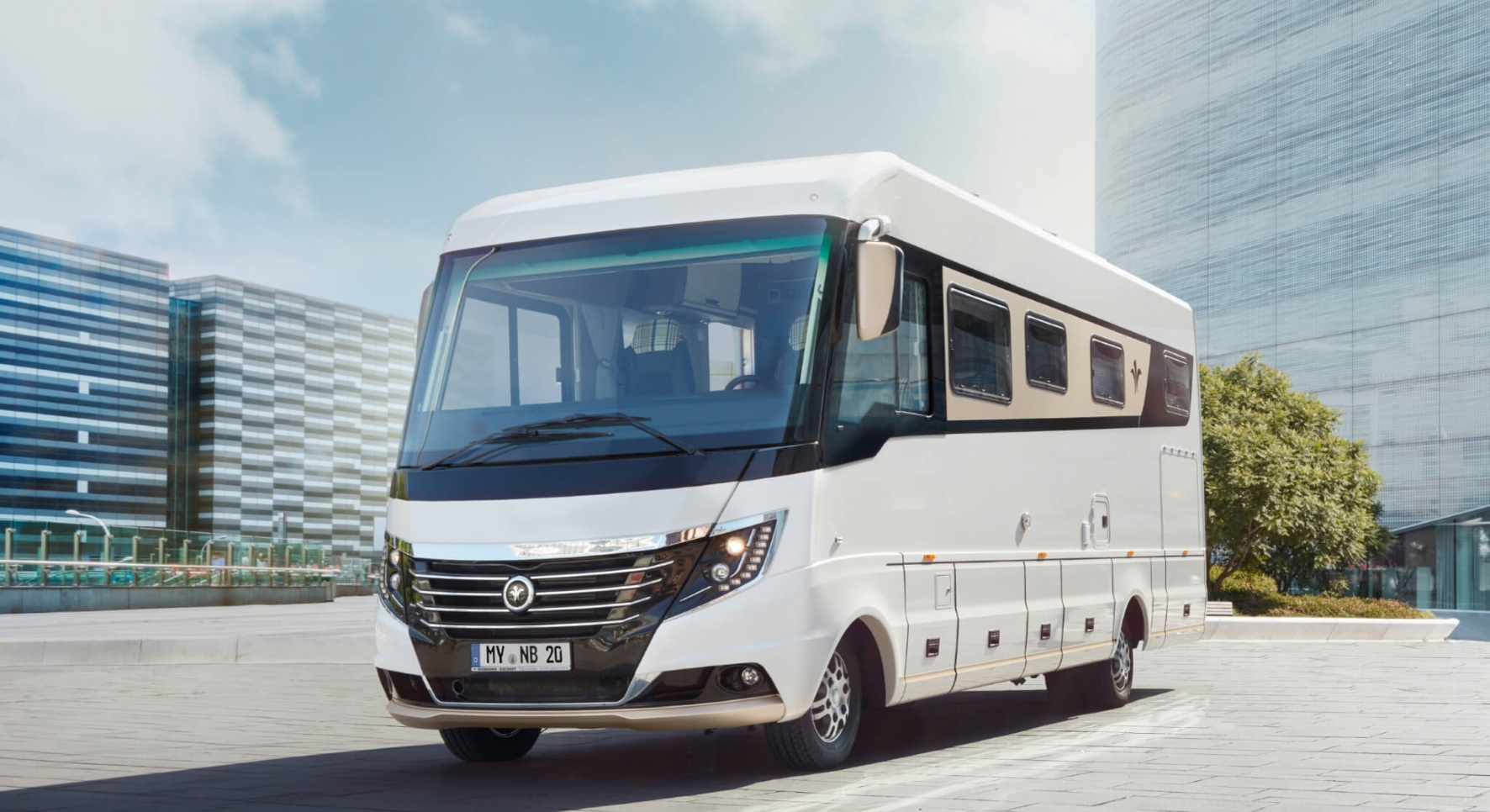 Flair is a top model in Niesmann's assortment, the biggest "flagship" of the brand.
Many people considering buying a motorhome over 3.5 tons, but not necessarily interested in typical giants with the dimensions of a bus, finally find the offer of NiBi (as the brand is called Germany for short) and this article may be useful to those who are interesting and potentially interested. In addition to the compact iSmove , the manufacturer's model range includes two lines of heavy integrated vehicles - Arto and Flair .
Both of the above-mentioned series look very similar in catalogs or from a distance, thanks to the common external design, which is a kind of DNA code of this prestigious brand. A closer look at the specification, however, dispels all doubts - the dimensions and parameters of Arto are simply the smaller brother of the colossus named Flair.
To simplify: the Arto is based on the Fiat Ducato with the lowered AL-KO frame, while the Flair model is based on the muscular Iveco rear-wheel drive. The main difference concerns GVW and dimensions - Arto is 4.5-4.8 t (5-5.5 t in the case of three axles), and Flair 7.2 (standard) to 7.49 t (option). The Arto body is 2.95 m high and 2.32 m wide, while the bigger brother is 3.34 m high and 2.39 m wide.
5 layouts for everyone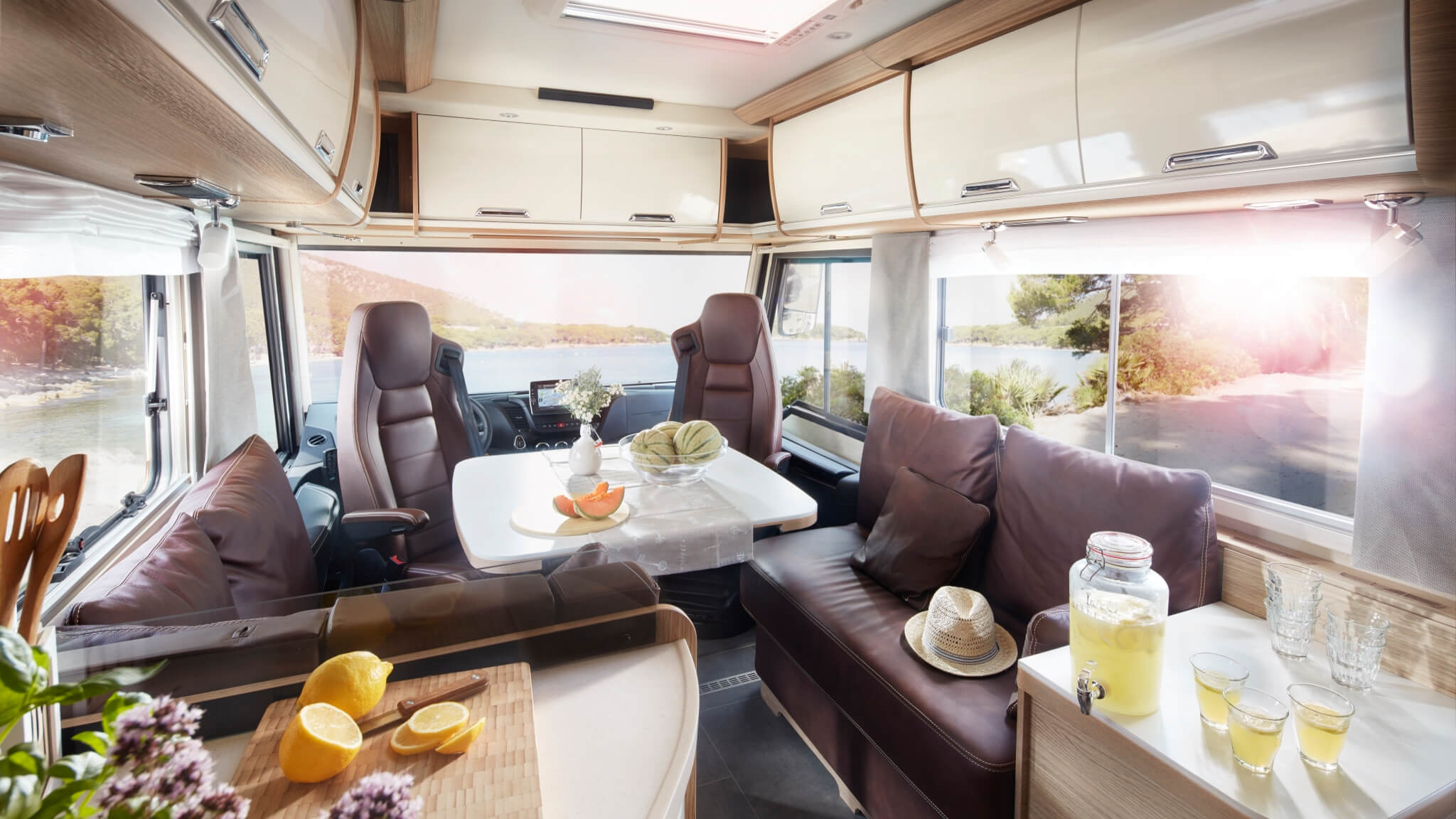 Flair is available in 5 different layouts, the shortest of which measures 883 cm and the longest as much as 927 cm. While his smaller brother has a drop-down bed in the front as standard, in the flagship, we have to look for this convenience on the list of options. It is intended to be a dignified, comfortable, premium motorhome for long journeys for two, and this is how the space was planned in it. With the right configuration, however, it can also reveal all its advantages as a family car - in the case of certain systems, we can order a vehicle with as many as 5 seats and the same amount for sleeping (single beds with the possibility of connecting at the back, lowered bed in the front above the cab) .
The generous garage is accessible from two sides through huge service hatches that open upwards, and its load capacity is specified by the manufacturer at the entire 500 kg. The garage opening is as high as 139 cm. Inside, the standard equipment includes a system of mounting rails to facilitate the attachment of luggage, bicycles, etc. The electric socket is also a practical element that makes life easier, not only on the campground.
Durability and premium insulation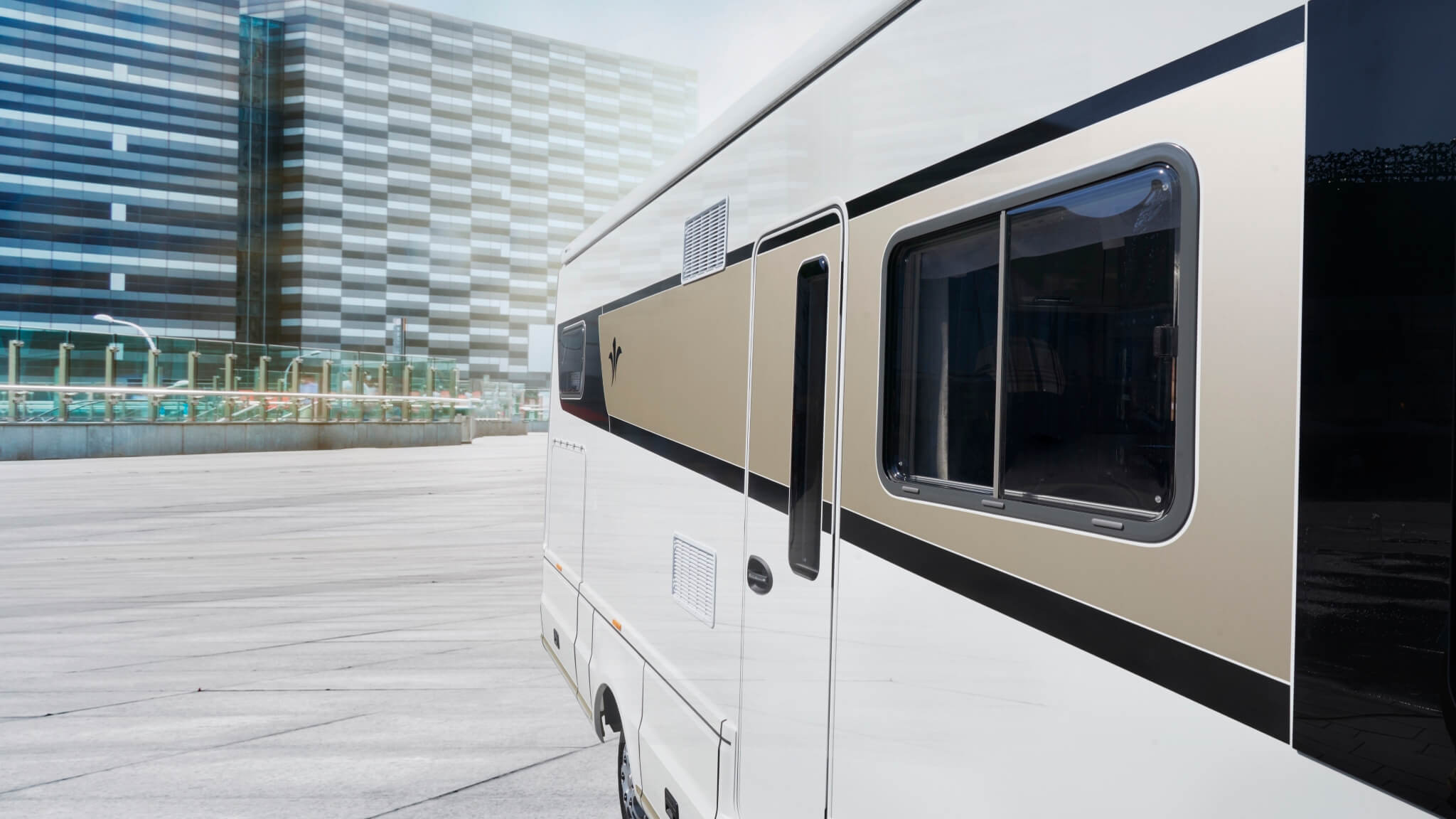 In the case of premium brands, an extremely important element that maintains the high value of vehicles is the technology of making walls and buildings. N&B focuses on proven and durable solutions. The roof has 42 mm of XPS insulation and is resistant to weather conditions, and additionally covered with a laminate reinforced with extremely durable gelcoat. The walls are made of sandwich panels with a thickness of 42 mm. The core is XPS foam , while the inner and outer shells are made of aluminum. Even the wheel arches at the rear are secured with expanded polypropylene to prevent vibrations and noise from the drive axle. The floor with a heat-insulating core is 48 mm thick.
The interior is made on a grand scale - almost exclusively stable and silent metal fittings and locks are used, kitchen drawers are equipped with electric locks operated even from the driver's seat, and all upper cabinets have a door that opens "on a button" (push to open) and decent gas cylinders. A double floor is a standard in this type of vehicle - it is an extremely important element here. Not only does it offer plenty of storage space, it also houses a large part of your technical devices.
All NiBi motorhomes are constructions adapted to travel in winter - here also the double floor significantly affects the thermal comfort, constituting an excellent buffer / insulator. Add to this the factory heating system ALDE 3020, we get a year-round mobile home on wheels.
Above-average load capacity and independence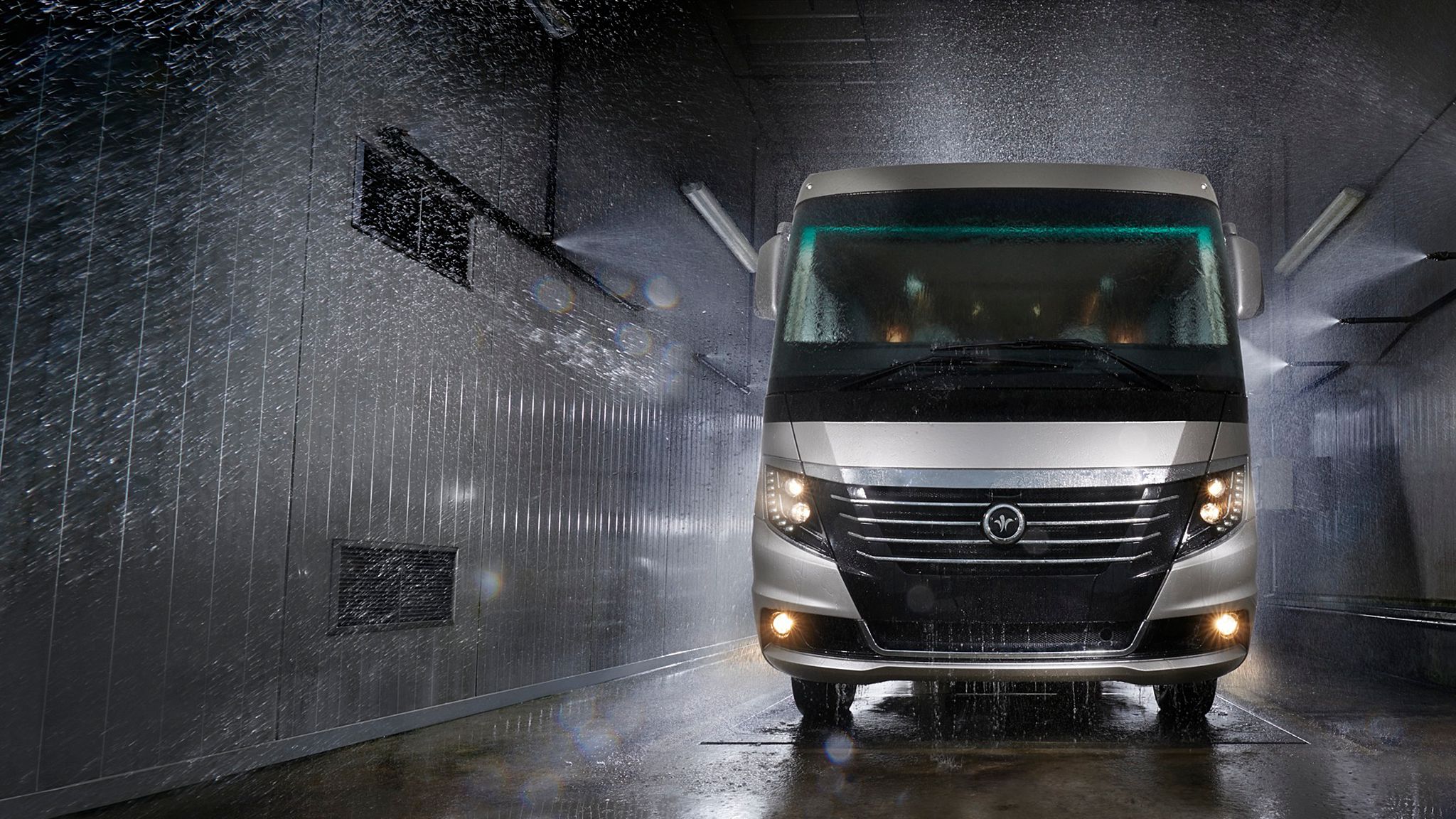 Considering the load capacity of the Flair model, we are dealing with an impressive vehicle - it can reach up to 1900 kg! It is also worth noting that it is equipped with tanks for 370 l of clean water and 250 l of gray water, respectively.
Flair is equipped with a 150 Ah battery as standard. Who is not enough should consider investing in the optional LITHIUM package. The set includes 2 solar modules with a nominal power of 220W (optionally up to 440W) with an MPPT controller. These panels are mounted on aluminum plates, which saves as much as 80% of weight compared to modules in classic frames. 3 lithium batteries with a capacity of up to 285 Ah work with a 100A charger / booster, a charge regulator and an on-board controller (the batteries themselves, thanks to the technology used, are lighter than the classic ones by 70%). The package also includes a 12v / 230V (pure sine) converter that can withstand a continuous load of 3000 W.
Personalization? Here you are!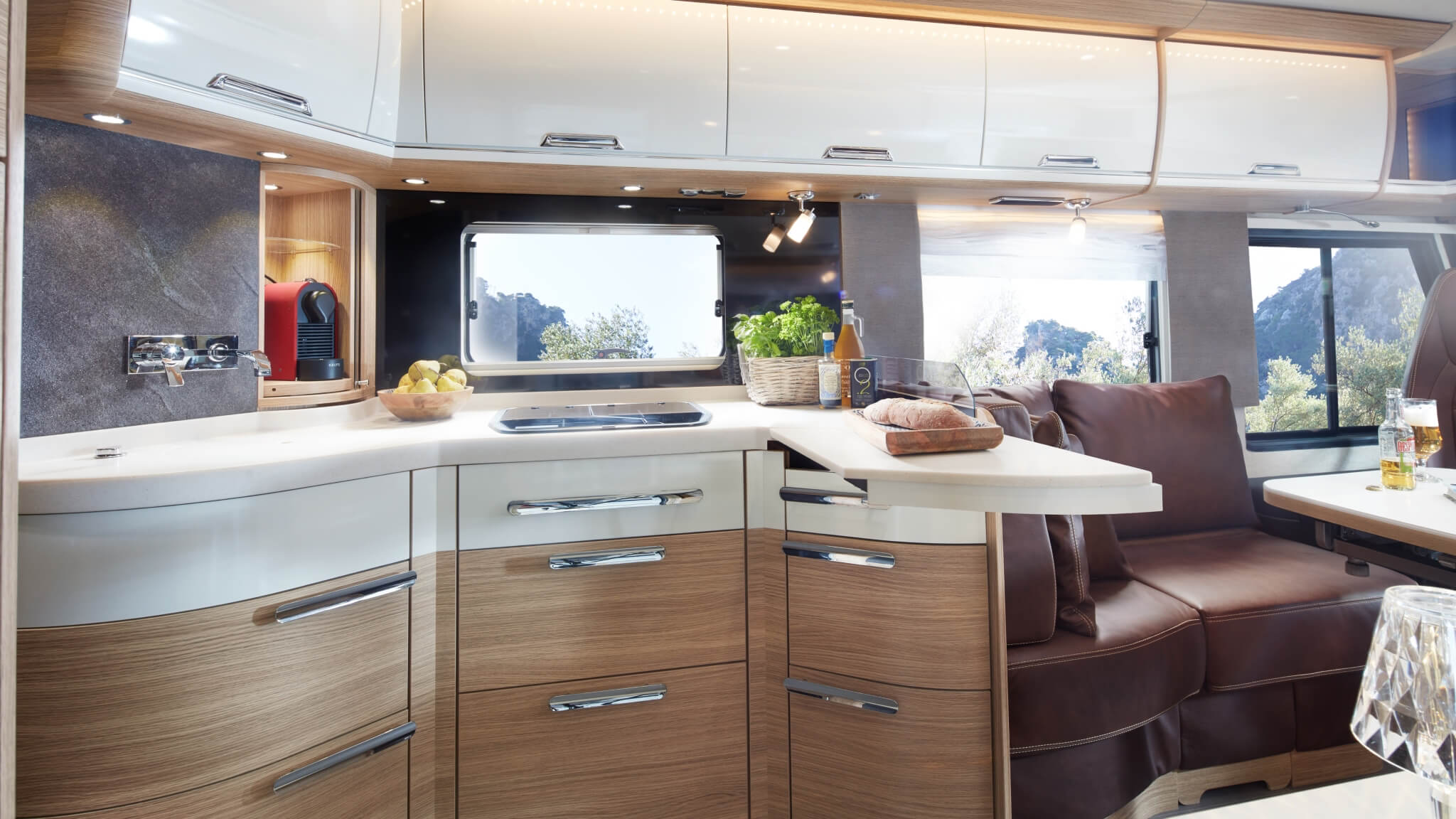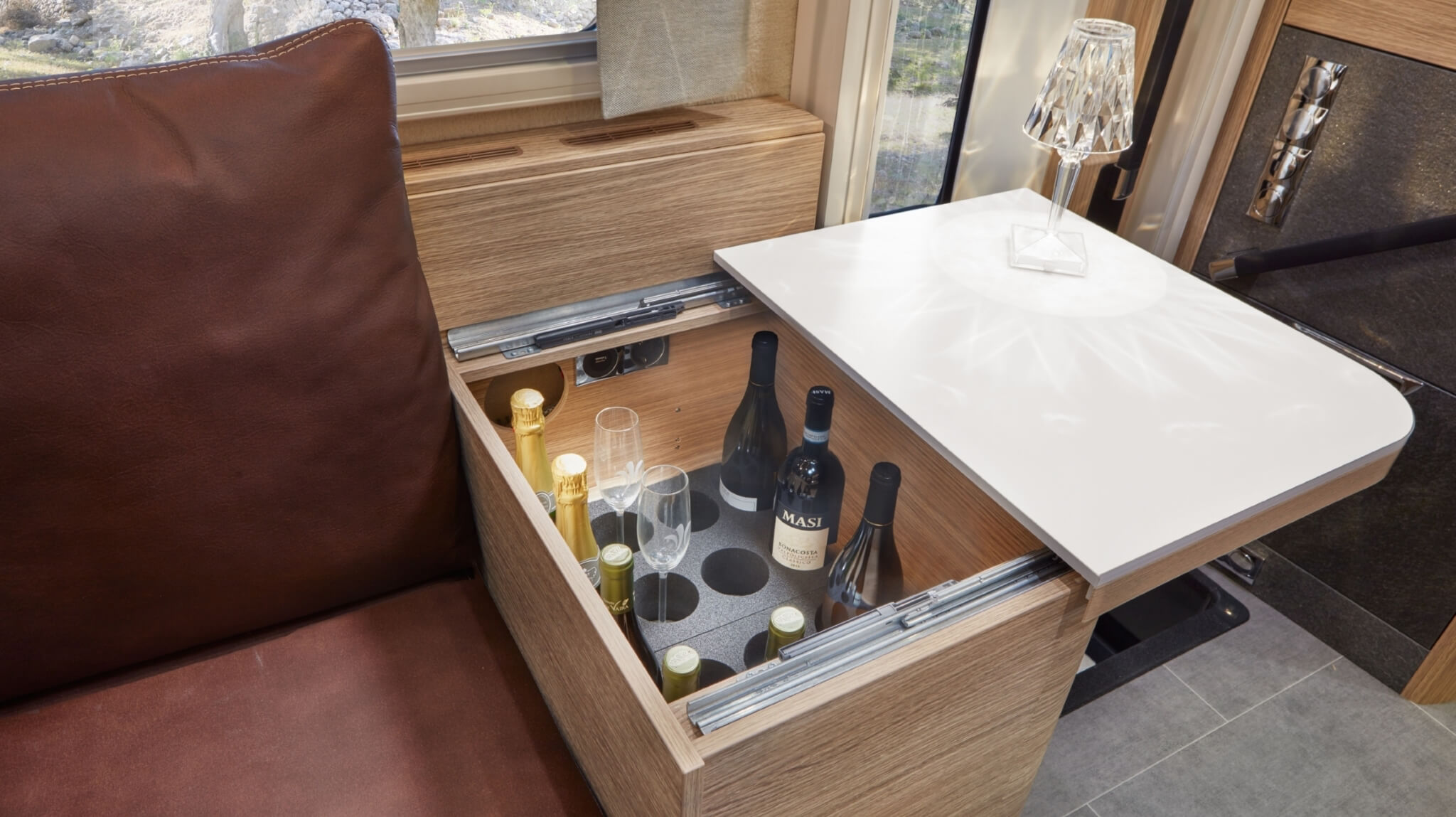 The Iveco Daily, which is the basis of this model, is powered by a diesel engine with a capacity of 3 liters, meeting the EURO VI exhaust emission standard, up to 180 HP (optionally up to 210 HP).
The Niesmann & Bischoff brand prides itself on highly developed personalization options. When it comes to the colors of the furniture, there are only 2 variants - light oak or darker acacia, but in terms of the colors of the upholstery of each element, the number of combinations seems to be endless. From fabric upholstery to high-quality leather, we have a full spectrum of possibilities. Similarly, we have a lot of choice in the exterior colors - the body does not have to be white or gray - cheerful, colorful accents give the car an attractive edge.
The premium cruisers segment is full of refined designs, but for years the Niesmann & Bischoff brand has been facing competitors successfully winning awards for design and innovation, as well as top positions in popularity rankings and international polls.
I feel best in the form of trade fairs and meetings with enthusiasts. Technical freak. In my life I have dismantled many motorhomes for the first time. Fan of large vehicles, mountain biking and traveling without weight and financial restrictions. At CampRest, I am responsible for all publications on automotive topics.
Enjoyed reading this article? Share it!